La ventaja de un dragón 🔥☠️🌿✨🌊🐲 The dragon's advantage
Los dragones son esas cartas peculiares que tenemos en Splinterlands que además nos otorgan un potencial interesante al momento de elegir los monstruos que van a ir a la batalla, esos agregan aún más estrategia al momento de la jugabilidad, pues combinan un elemento aparte del suyo mismo para ir con todo en búsqueda de la victoria.
Dragons are those peculiar cards that we have in Splinterlands that also give us an interesting potential when choosing the monsters that will go to battle, they add even more strategy to the gameplay, as they combine an element apart from their own to go all out in search of victory.

Darian combine with Dragon Jumper
---
Algo que observar una batalla puede entenderse la forma en la que esta se va desarrollando y saber qué invocadores combinar con los monstruos además de su equivalente en dragón, esto muestran un potencial único cuando se saben combinar y otorgan un estado mucho más amplio cuándo lo sabes aplicar en batalla.
Something that observing a battle you can understand the way in which it is developing and know which summoners to combine with the monsters in addition to its equivalent in dragon, this show a unique potential when you know how to combine them and give a much broader status when you know how to apply it in battle.
---
Los dragones como los conocemos son criaturas bastante volátiles a mi parecer no únicamente por su habilidad, sino incluso en su historia, pues de cierta manera son los que más gobiernan y tienen poderío dentro del mundo de Splinterlands y esto es una muestra de que son de gran ayuda al momento de colocarlos en batalla, pues tienen ciertos trucos que ayudan muchísimo en entender cómo otorgar una buena estrategia para nuestro equipo e incluso me atrevería a decir que son necesarios para tenerlos en nuestro mazo.
Dragons as we know them are quite volatile creatures in my opinion, not only because of their ability, but even in their history, because in a way they are the ones that rule and have power within the world of Splinterlands and this is a sign that they are of great help when placing them in battle, because they have certain tricks that help a lot in understanding how to give a good strategy for our team and I would even dare to say that they are necessary to have them in our deck.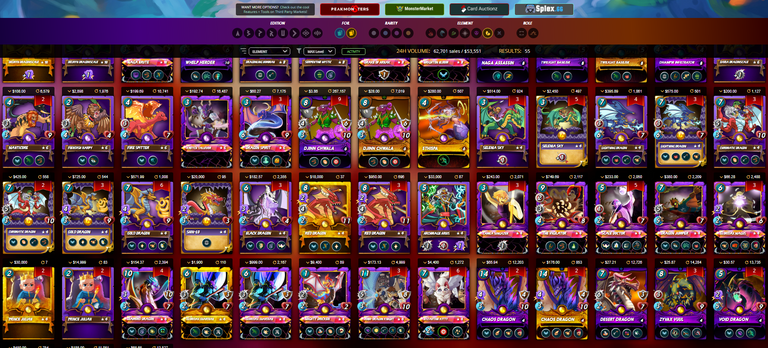 ---
Ya basta con solo analizar el mercado interno de Splinterlands para entender que los dragones tienen una fuerza especial no solamente por ser de las mejores cartas en el juego, así no que como NFT también tienen un valor para aquellos jugadores que sean amantes coleccionistas de estos.
El poder de esas cartas es difícil de medir ya que conseguir un jugador de dragón contra dragón es algo muy inusual, pues dependemos también de los otros elementos y la variedad de cartas que hay en el juego es bastante interesante.
It is enough just to analyze the internal market of Splinterlands to understand that dragons have a special strength not only for being one of the best cards in the game, but as NFT they also have a value for those players who are collector lovers of them.
The power of these cards is difficult to measure as getting a dragon vs. dragon player is very unusual, as we also depend on the other elements and the variety of cards in the game is quite interesting.
De mis cartas dragones preferidas tenemos al increíble ARCHMAGE ARIUS ,uno de los indicadores más importantes y valiosos del juego, ya que tiene un potencial demasiado fuera de lo común y que sin duda nos lleva a un nivel superior en comparación a otros invocadores de dragón, por otro lado, tenemos a CHAOS DRAGON para mí uno de los mejores monstruos en tener en cuenta para ir a la batalla porque en su nivel de poder combinado con estas habilidades lo hacen un rival difícil de vencer, de los dragones más raros que tenemos en Splinterlands hay una que es bastante inusual por sus habilidades, ya que combina dos tipos de ataques y puede ser letal para el que caiga en sus garras en este caso estamos hablando de THE VIGILATOR.
Of my favorite dragon cards we have the incredible ARCHMAGE ARIUS ,one of the most important and valuable indicators of the game, as it has a potential too out of the ordinary and that certainly takes us to a higher level compared to other dragon summoners, on the other hand, We have CHAOS DRAGON for me one of the best monsters to take into account to go into battle because its power level combined with these abilities make it a difficult opponent to beat, of the rarest dragons we have in Splinterlands there is one that is quite unusual for its abilities, as it combines two types of attacks and can be lethal for those who fall into its clutches in this case we are talking about THE VIGILATOR.

---

Pero basta ya de hablar de legendarios, pues vamos un poco a ir a las cartas raras donde tenemos 3 que sin duda son unos compañeros de batalla bastante buenos para tenerlos en cuenta, en primera instancia tenemos a NAGA ASSASSIN una carta que para mí es de apoyo, ya que tiene un ataque mínimo, pero con una habilidad (backfire) que se sabe es muy buena por el hecho de que cuenta con un alto nivel de velocidad, está la ayuda muchísimo para desempeñarse muy bien en batalla, TWILIGHT BASILISK cuenta con dos habilidades bastante interesantes, además, una de estas es mi favorita en el juego y lo único que puedo decir que es muy buena para tenerla en cuenta en batallas de bajo nivel de maná, ya, por último tenemos a DHAMPIR INFILTRATOR que como su nombre lo indica se infiltra hacía la última posición, dónde está el enemigo además que cuenta con una combinación de habilidades muy buenas que nos ayudan a progresar mientras disminuimos el máximo de vida del enemigo.
Existen cartas muchísimo más poderosas que otras y otras cartas que se ven mucho más poderosas que otra, sin embargo, no lo son además de que contamos con un arsenal muy increíble con los dragones podemos ver que organizando una estrategia con dragones lograremos tener victoria es mucho más seguras si aprendemos muy bien cómo utilizarlos en batalla.
But enough about legendaries, let's go a little bit to the rare cards where we have 3 that are certainly quite good battle companions to take into account, in the first instance we have NAGA ASSASSIN a card that for me is a support card, as it has a minimal attack, but with an ability (backfire) that is known to be very good by the fact that it has a high level of speed, this helps it a lot to perform very well in battle, TWILIGHT BASILISK has two very interesting abilities, and one of these is my favorite in the game and the only thing I can say is that it is very good to keep in mind in low mana battles, and finally we have DHAMPIR INFILTRATOR that as its name suggests infiltrates to the last position, where the enemy is also has a combination of very good abilities that help us to progress while we decrease the maximum life of the enemy.
There are cards that are much more powerful than others and other cards that look much more powerful than others, however, they are not, besides the fact that we have a very incredible arsenal with the dragons we can see that by organizing a strategy with dragons we will achieve a much safer victory if we learn very well how to use them in battle.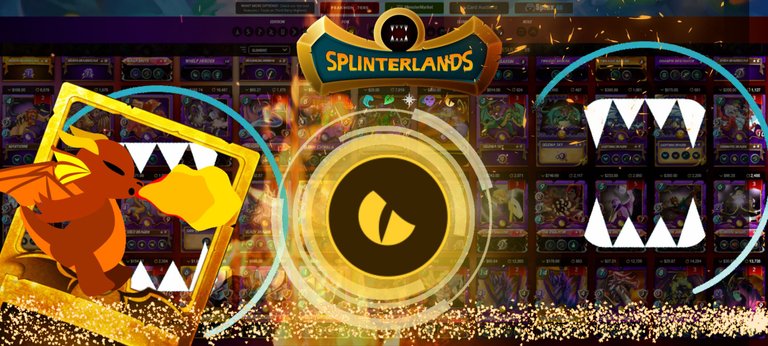 Splinterlands. Collect, trade, battle.
https://splinterlands.com?ref=yonilkar
https://twitter.com/Yonilkar777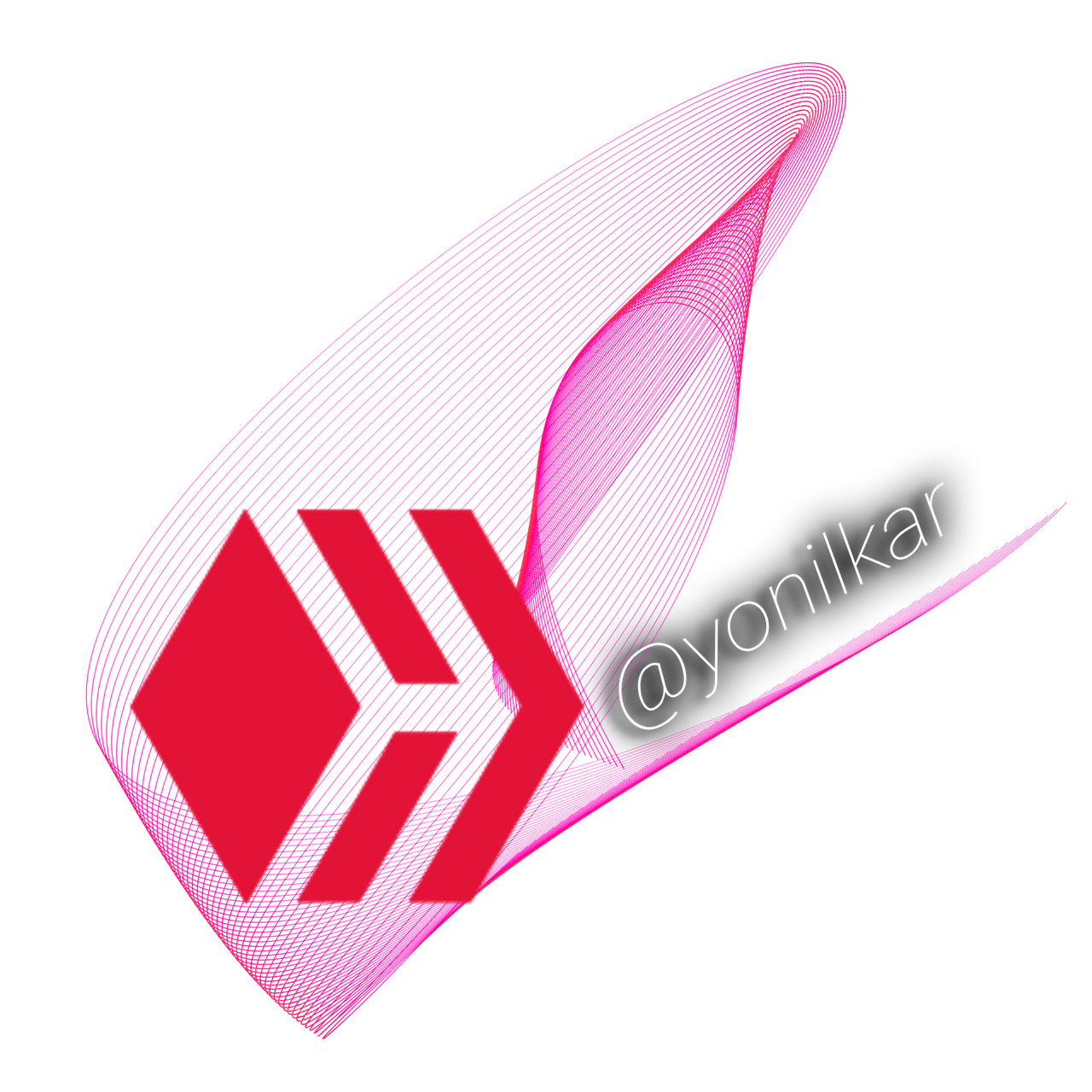 ---
---