A SUNSET OF LIFE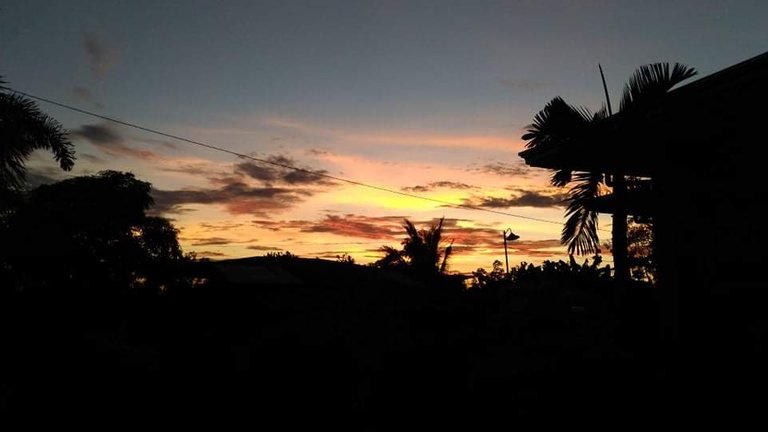 "Sunset is a symbol of a new beginning", this is my own personal quote and I hope I'm not imitating any point of view or quotes of others.
This photo was taken last May 2021 in our own backyard right after finally surviving the effect of the coronavirus infection that keep me away from my family for 14 days of quarantine. I was forced to stay in my hometown "Pandi, Bulacan" a rural area in the Philippines to be isolated and to avoid spreading the virus with my family.
I live most of my life in the city particularly in Metro Manila to study, build a family and enjoy the benefits of the city itself. Good thing, we are fortunate to have another home in the rural area which is my place of birth and where my lovely parents lived now. I rarely visited them as i have my own family now in the city and the reason why I got back that time was my father is suffering from covid like symptoms and my mother cannot take care of him alone, I need to support them this time.
To summarize it all, we went to the hospital and the 3 of us take a covid 19 test, myself and my dad was positive, my mother was negative. My Dad is symptomatic (diagnosed as critical as per our doctor) and I was asymptomatic, both of us were high risk as we both have hypertension issues but my dad also has diabetes. My mom is at high risk as she's taking regular maintenance as well, so I decided to take care of my Dad in the duration of the 14 days quarantine.
To give you more details of my story, I have 2 adorable sisters (twins), they working abroad, and I'm proud to say that they are both registered nurses in the United Kingdom and the United States. Its really weird that my 2 sisters are taking care mostly of the infected people in their respective hospitals and when my dad need them the most I'm the one who is available, they were both very worried (but can't go home due to the policy of their hospitals ) about my father's condition as he is soon to be intubated as per our doctor if the oral medicine wouldn't take any effect.
Luckily we went through it and the doctor's medicine and treatment were effective, we are really lucky as we have a new home just beside my parent's house that is newly built owned by his brothers abroad that give us spacious room for each other. Also, we are able to find a doctor that regularly visits us to check our condition. I'm telling this story as we all know during that time of pandemic most hospitals are full and even you have money to pay, no one will care to admit you and take care of you. So we are very fortunate to survive the coronavirus.
That's the whole experience I have before taking the picture above. I was really grateful to have a chance for another life, for myself and for my father. We are not really that close and during that time is the most precious time I have spent to be connected to him and to at least make him feel that I love him so much.
Sunset for me in that picture symbolizes a new beginning more like a new life. I'm having goosebumps all over my body when I remember the first time I saw that photo I have taken, it was a tear of joy for me personally as I was able to survive the coronavirus and I'm proud that I was able to take care of my Dad.
It's one of the precious things I might forever cherish in my life and I hope sharing this to you all might somehow or someway change your outlook in life.
Life is a journey and full of challenges. We just need to be grateful for the things that we have now and try to improve in a lot of ways. Keep on striving and keep on dreaming big, no one can stop us if we really wanted it. Always be thankful to the man above, to your family, to your friends, and to all the people in the world as they will always be part of the history in your life journey.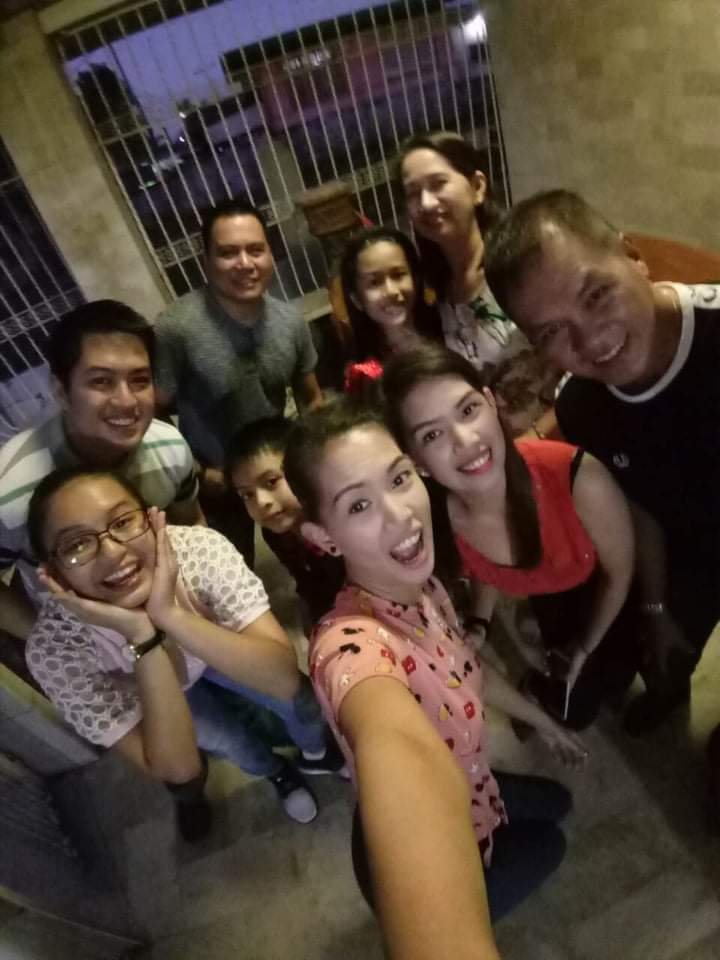 ---
---