(..)
Naja zu einem Vlog kann man natürlich auch ein paar Zeilen schreiben oder? Ich denke. Das war heut schon eine wilde Sache. Ich glaub insgesamt haben wir heut 3 h im Wald verstecken gespielt. Ich mein hier wird einiges geschult bei den Kindern.
Auffassungsgabe, Orientierungssinn, Motorik, Wahrnehmung - das sind jetzt nur mal 4 Dinge welche hier bei den Kids wirken. Es gibt sicher noch einiges was mir einfallen würde, aber irgendwie ist es jetzt 23:34 und meine Gehirn ist eigentlich schon auf die Nachtruhe eingestellt.
Ich zocke im Moment gerade noch meine 5 Kämpfe bei den Monsters und werde dann ins Bett gehen.
Die Ausbeute ist heut jedoch recht winzig ausgefallen .... Es gab den Creeping Ooze .. Aber ist ja eine Belohnung, also sollte man sich nicht beschweren.
Gute Nacht.
(..)
Well, you can also write a few lines about a vlog, of course? I think. That was a wild thing today. I think we played 3 hours hiding in the woods today. I mean, there's a lot of training here for the kids.
Perception, sense of orientation, motor skills, perception - these are only 4 things that work here with the kids. There are certainly still some things that would come to my mind, but somehow it is now 23:34 and my brain is actually already adjusted to sleep.
At the moment I'm just playing my 5 fights with the monsters and then I'm going to go to bed.
The yield is today, however, quite tiny turned out .... There was the Creeping Ooze ... But it's a reward, so you shouldn't complain.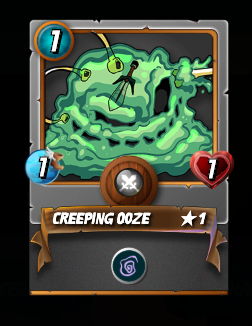 Good night.


13021

| | | | | | |
| --- | --- | --- | --- | --- | --- |
| | | | | | |
| cm | | cm | | cm | |