10K on a nice summer day! ☀
Today was a typical clear hot summer day. I didn't want to go out for a walk during the daytime so I waited until the sun went down and I took a nice long walk under an almost full moon. I haven't seen the moon in any of my recent nighttime walks but tonight it was right up there lighting my way.
I took a pretty long walk and I visited the golf course nearby which has been sold and is about to be developed into a housing community. I'm not that thrilled about seeing further housing being built around here because I think that it's getting too crowded for the infrastructure, such as roads and schools. I also think that it's been over 10 years since the last housing crash in price and it's entirely possible that it could happen again sooner rather than later. In a crash, no one is buying houses and you can end up with partly built communities, like happened here in 2008.
I've read that many economists think there will be a recession in the next year or two. That's one reason behind my interest in owning #crypto assets because they seem to be negatively correlated with stocks, for example. So when stocks go down, Bitcoin goes up usually.
I also played some #steemmonsters today and I'm getting quite an accumulation of gold in the #EOS platform game called #Prospectors that I play daily. Here is a screenshot and you can see how much gold I have in the upper left-hand corner.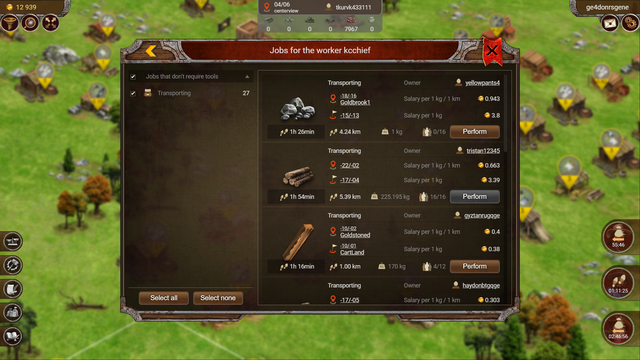 Extremely Easy Daily Income at https://prospectors.io?ref=ge4donrsgene - Just hit J and pick any Job to perform, for each of your 3 workers. That's it! Collect Gold, withdraw it as PGL, sell them for EOS. Hold, or sell that for cash at Coinbase! Questions? Just ask!
Finally, I didn't go to the concert tonight because I had other things to do. But then things came up and I didn't even get done what I have to get done yet. So I'll be working on that now. But I will be playing Water Volleyball tomorrow!
I hope you are all having a great weekend so far! 👍❤👍


10005