Good morning / afternoon / evening.
---
Prepping for some under car work we set up some ramps. Turns out my car has atleast two leaks and will need to take the great box out to replace a seal.
---
Splinterlands cards from three quests: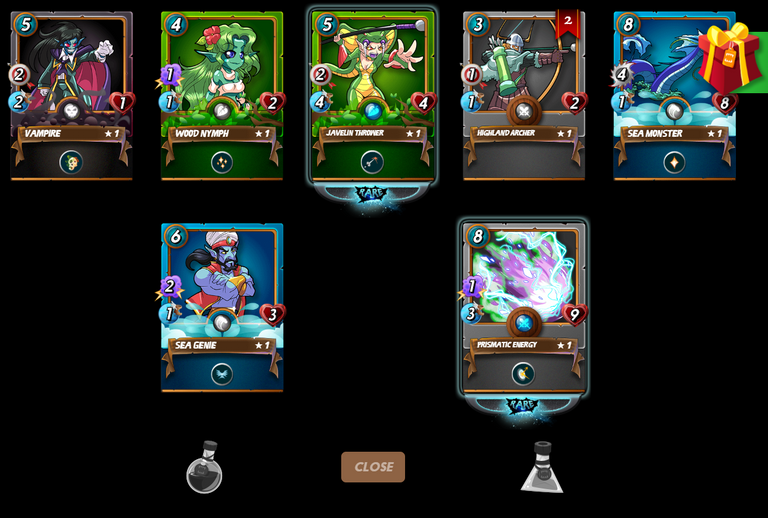 Forgot to screenshot my mystery rewards but I got a rewards cards, 2 orbs and a beta pack. An okay opening from them, but nothing fancy.
---
Enjoy the rest of your day :)
@kiokizz



6190

Chasing Pokemons, Daily Activity, Walking