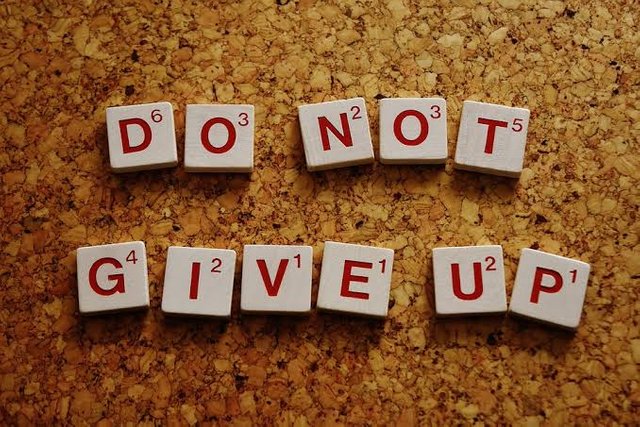 Source
In life sometimes, our plans do not work out the way we want it to be. Man plans, but God decides.
In the morning we might plan to get something done that day, but somehow it does not work out.
Most times we map out our scale of preference in life but at the end, we don't see it being actualized.
Also, when some of the plans we might have had for our career or our families do not materialize or yield fruit, we give different possible responses to our plans not working out; the decision of giving up in despair, hopelessness or despondency creeps in.
Today I want to encourage someone not to give up on that which you have planned to achieve, your glory might be on the way, so do not give up.
Keep striving, the appointed time is not known but it might be by the side about to knock on your door.