Welcome back Reinhold!
So much happened and changed here and I can't say any of it was for the better (aside from Steemmonsters growing a lot). The main problem right now is that there is even less reason to actually power up and some whales are powering down because of the free downvote squad. I'm personally started parking some of my own steem that I systematically bought over the years in some other coins with the intention to hopefully be able to buy back more the moment something fundamentally changes here.
I've been keeping track of some of the Steem tribe tokens prices (in steem values) the last 13 weeks. Will be interesting to see if APX will manage to hold up it's price.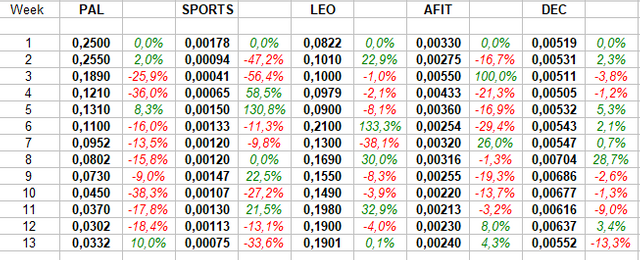 Whatever you end up doing, best of luck !