Aug. 1, 21: AutomaticWin, DoubleDay, Shopping/Errands, Oculus, A Movie, and Games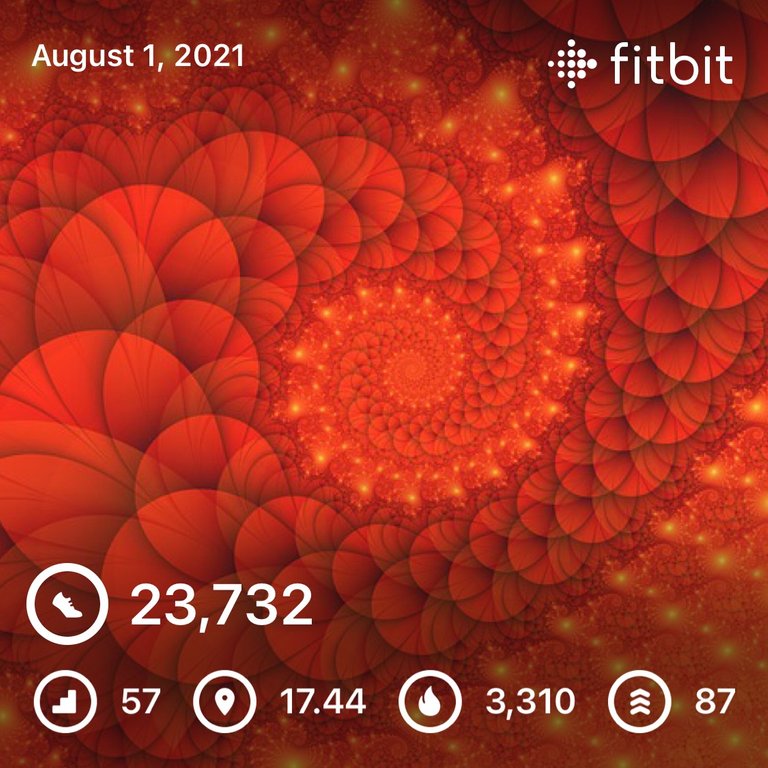 Made it from about nine thirty to five, so a little early, but not bad. Did cut me an hour short, but thanks to caffeine I made it through today without a nap.
Not a whole lot going on during the usual morning routine. MATIC going up a bit, which is fantastic, but not rising as fast as ETH. 😭 It's not that I'm particularly enamored with ETH, it's just that it's what I invested originally…and I'm back to having been better off just letting it sit than messing with DeFi. 😡 It's frustrating as hell and, to be honest, I'm really starting to resent FIRE, but trying to be patient and hope it pays off later.
Chatted on Discord, smoked way too many cigarettes 🚬, watched some of the crypto news on YouTube…nothing major.
Did some laps while I worked on my post, so I was pretty close to ten thousand steps even before I headed out for a walk. Still need to go back in and edit it, though. 😟
It was Sunday, of course, so Lady was waiting for the Dude and I to come pick her up for a walk. We didn't disappoint and scored the #AutomaticWin way early (had almost fifteen thousand by time) and pushed the streak to now thirty days in a row!! 💪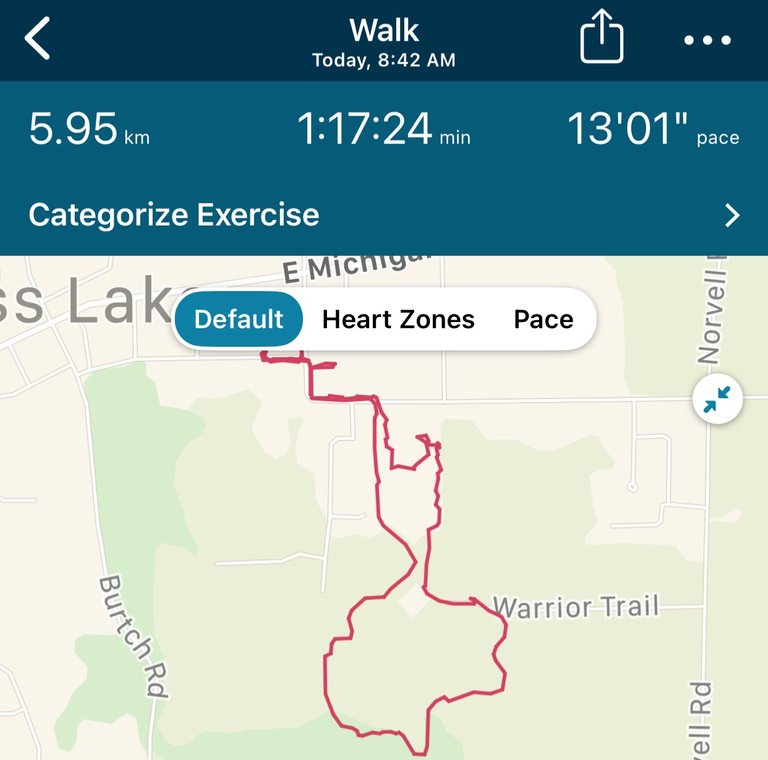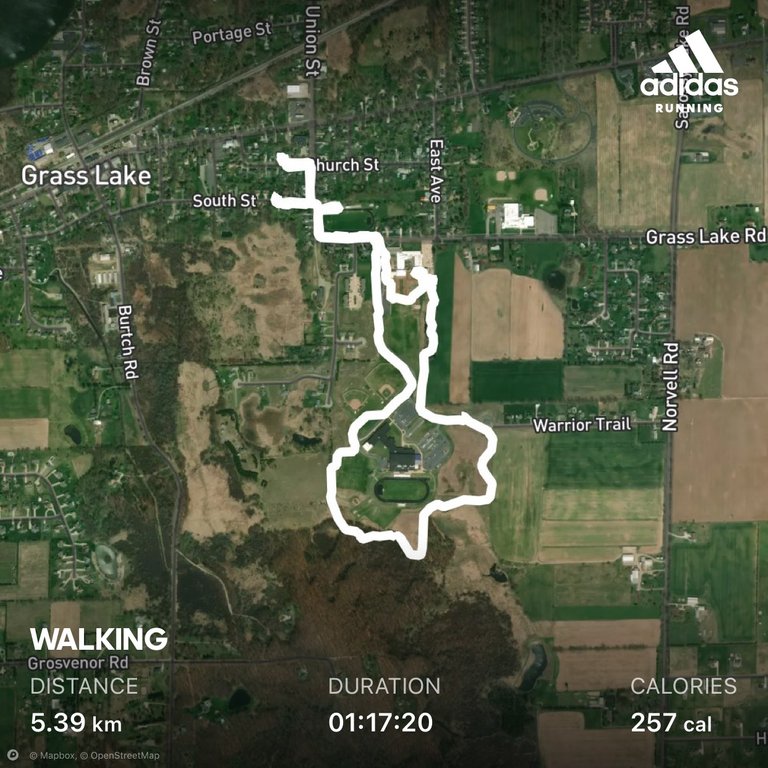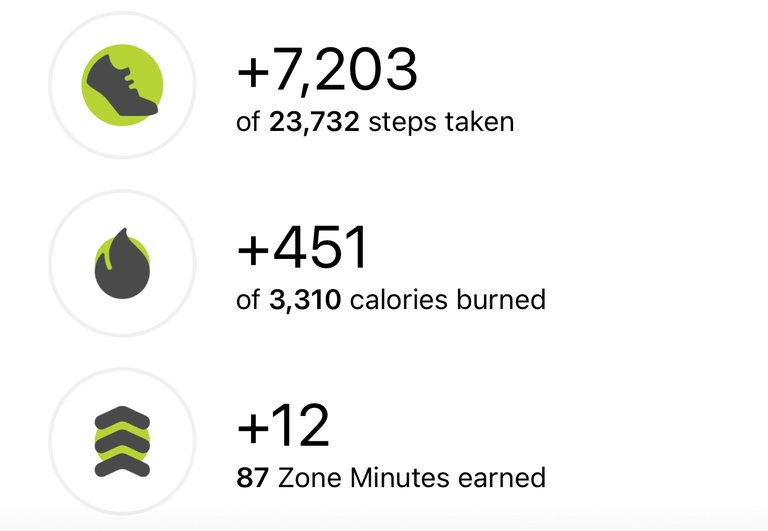 It started out a little on the cool side, but once the sun came out it was just about perfect again. 🤩😃 Didn't notice the doggies being lethargic at all…was warm but the breeze kept it nice.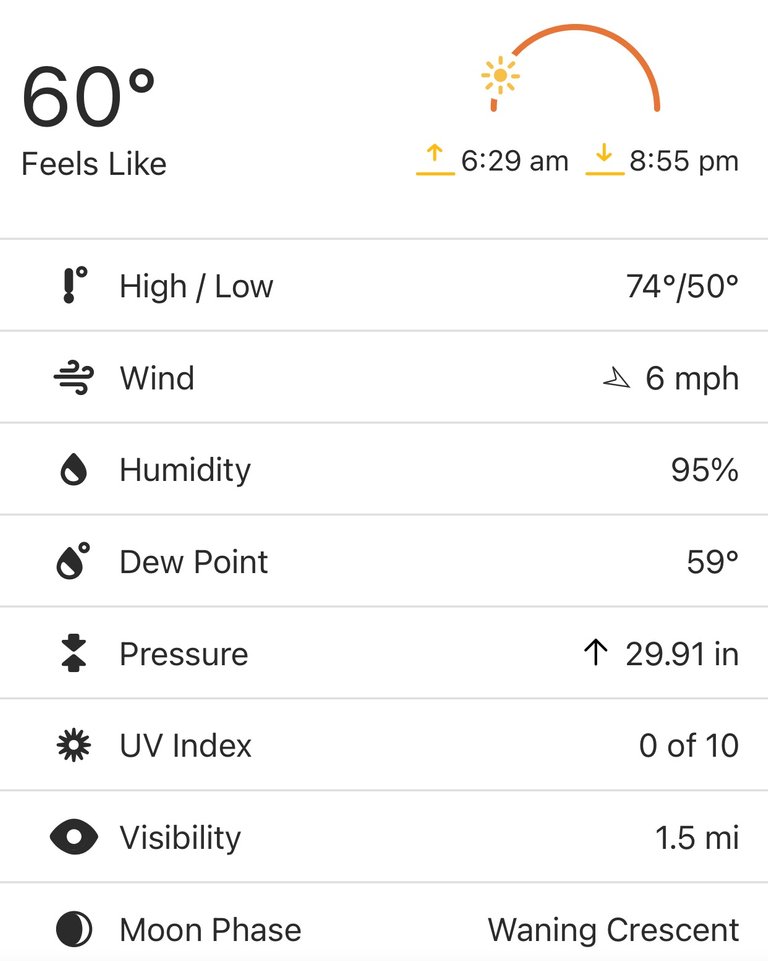 Nice morning to be out. Got an early enough start that we beat most of the heat…though I don't mind it, the dogs seem to.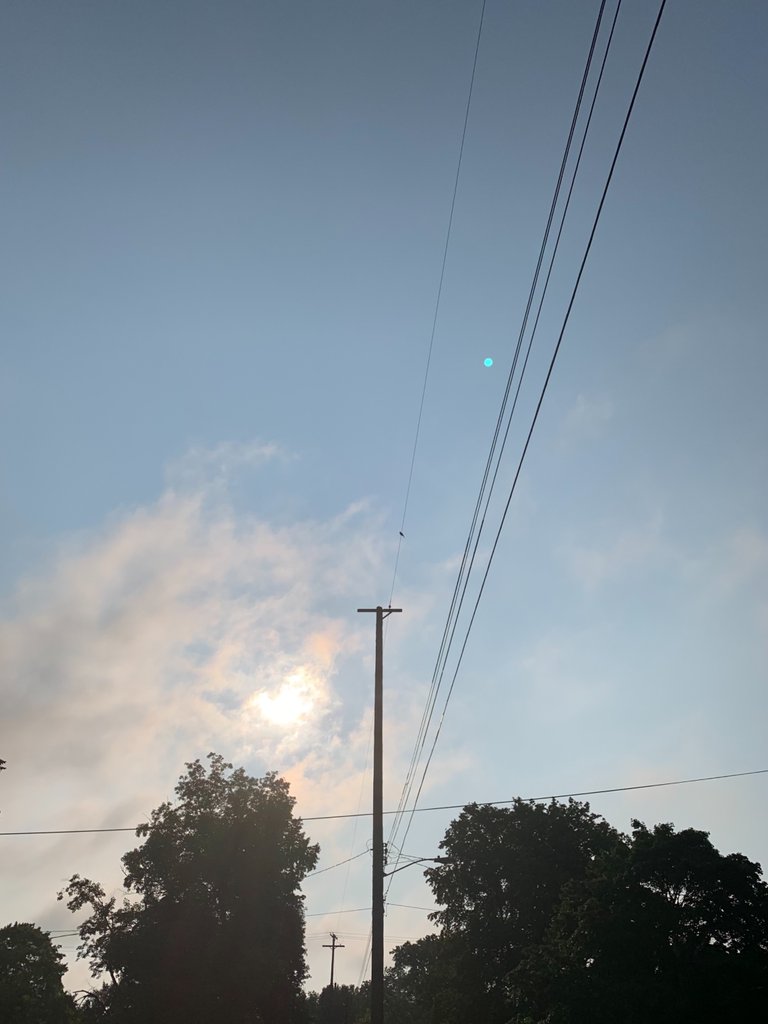 Dude had a nice, solid run off after a rabbit. 🐰 Was gone in the field of tall corn there for quite a while, but he did come back and, after a chin wagging, I let him stay off the leash for the rest of the way anyway. (Softy)
The pond was really quiet today. Didn't see any turtles 🐢 or anything…still remarkable how few frogs, toads, and dragonflies there are around. 🤔😨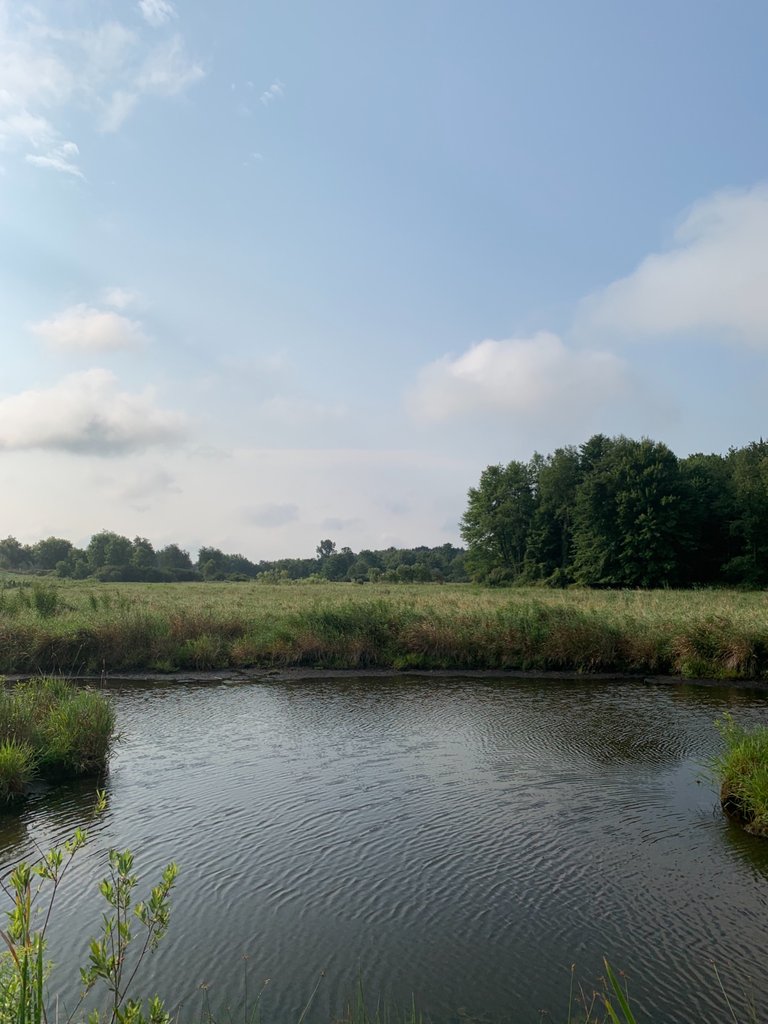 Run and sniff, run and sniff and pee…that's max doglife right there. 😄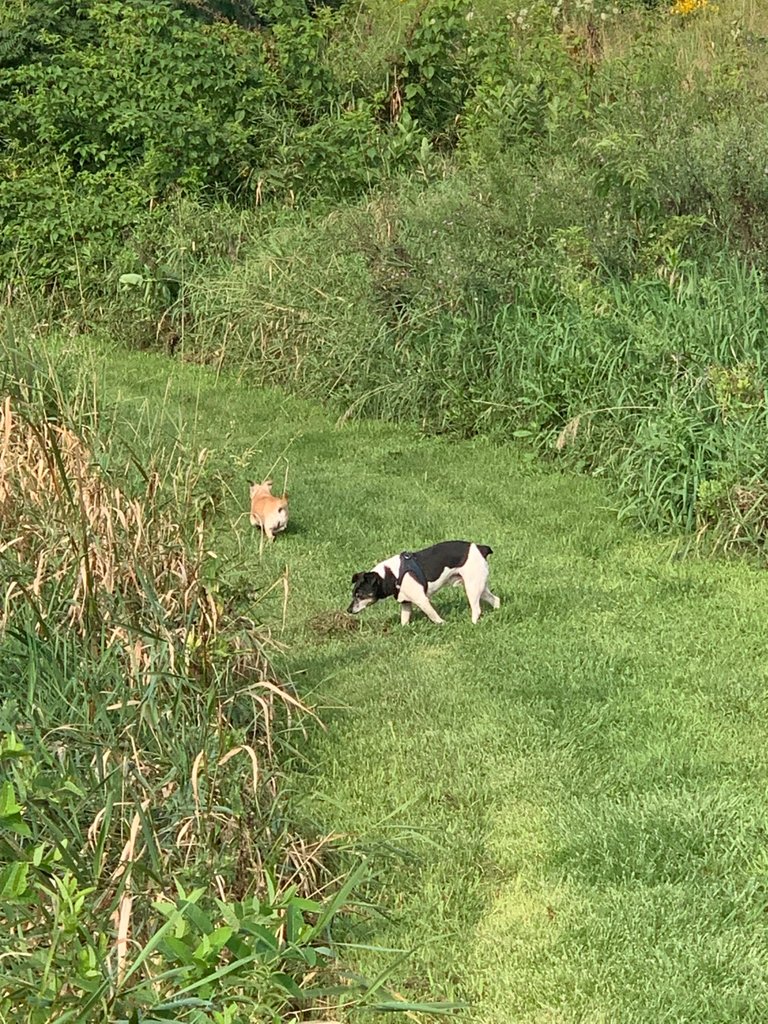 Got stopped in my tracks by this bright orange flower. Seems like I've seen it before, but it's striking nonetheless.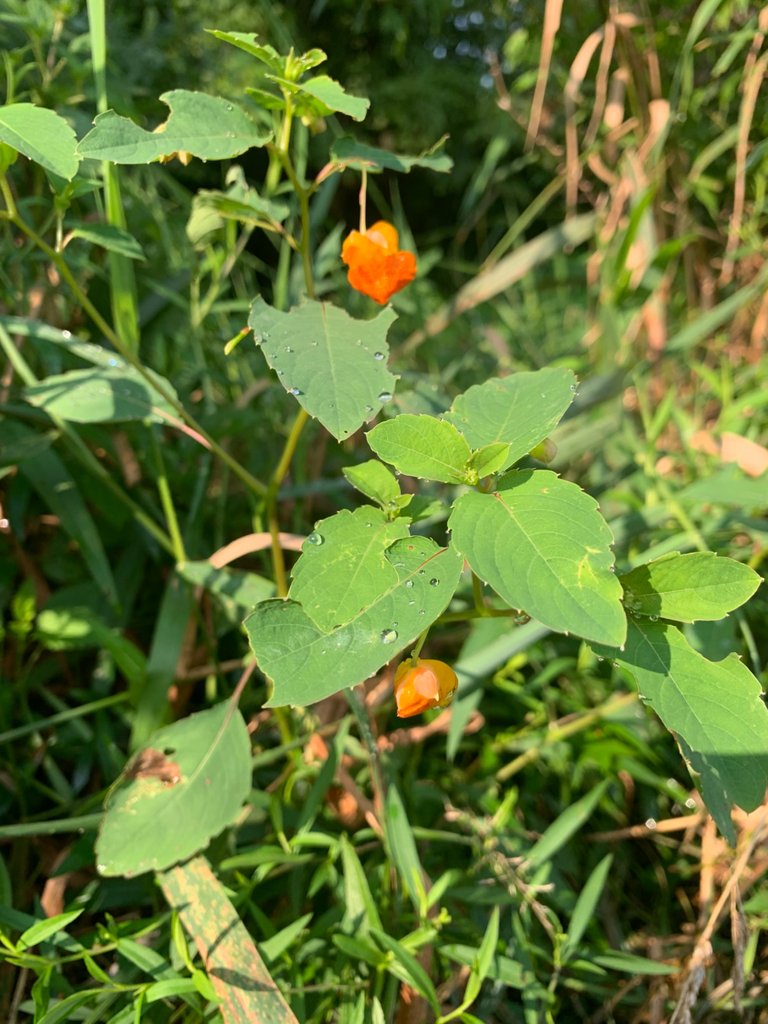 Amazing, orchid-like flowers: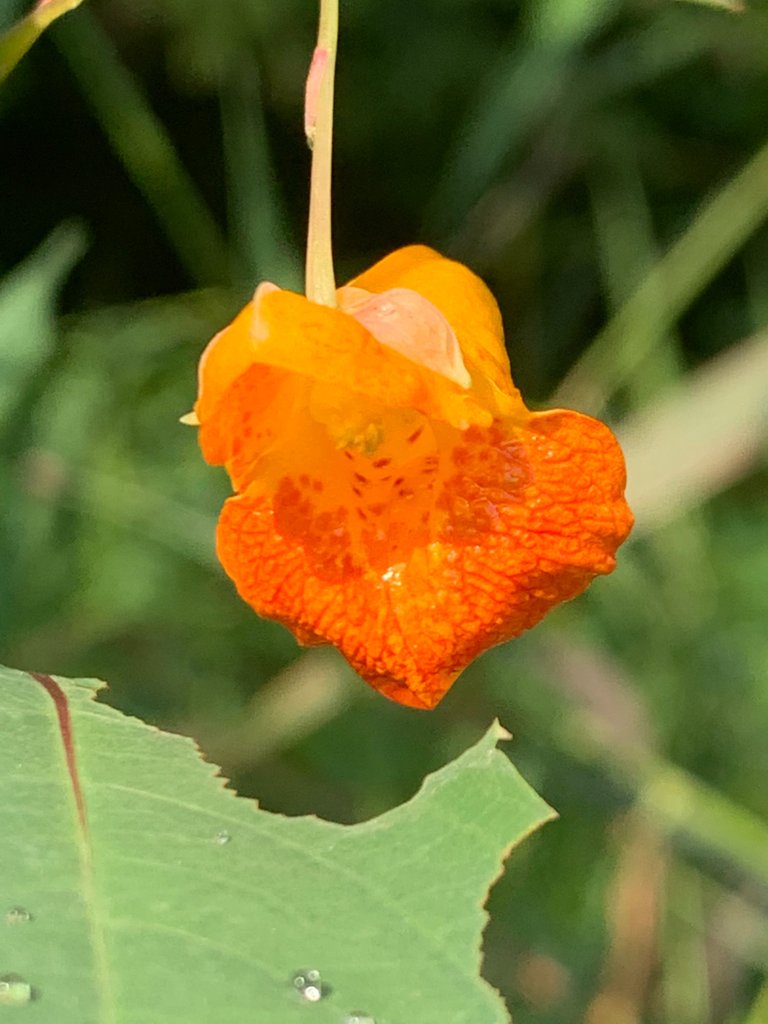 Took Lady home, dried my shoes, posted and shared my post, and then headed into town to run errands and do the grocery shopping. Came in well under a hundred bucks this time and, on top, I have a ten dollar coupon! 🥳
In the afternoon, after I'd put everything away and grabbed a sandwich for lunch, I busted out the Oculus. Finally made it through the next level on Sniper Elite VR and a little bit into the next. Didn't push that one to hard, though, and I went back for a few more rounds of Beat Saber. Cranked at least four new high scores and played around with some of the modifiers to make it even harder.
Tried to make myself focus on something…web work was giving me that block again, so I decided to try to stimulate my brain by reading some philosophy. Didn't, though…somehow got sidetracked, watered the garden, and then laid down to watch a movie.
I made it through without falling asleep for once, so that's something. It was a pretty good documentary about mushrooms 🍄…had some interesting stuff about mycillium (which I thought it would be more about), but then it went on for a while about the stoned monkey theory and woowoo magic stuff. Was worth the watch, though, I suppose.
Had my #DoubleDay in hand already, so I had some soup for dinner, did a few laps out of habit, and then hit the hay pretty early.
---
Fifty-one minus three is forty-nine; yup, dShitty is a "mathematical game" alright. DShitteinstein would be impressed by the genius.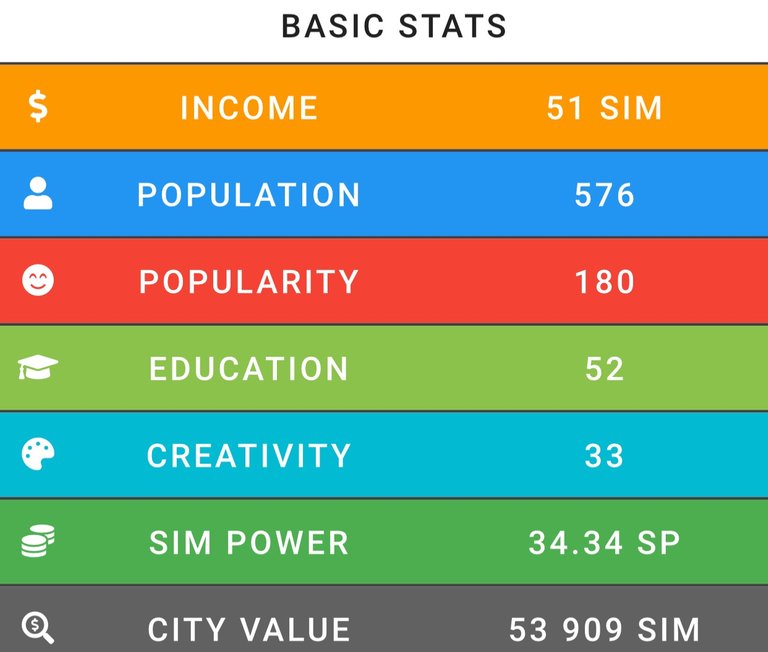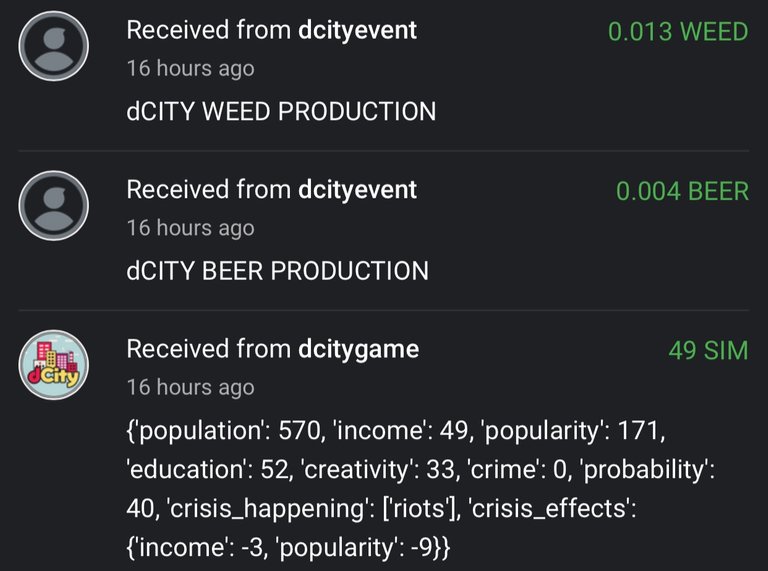 ---
Went in a couple times on CryptoBrewmaster today. Collected the ingredient I started yesterday, got another barley malt, and set another water going. I think I should be able to do a brew once I get that water.
---
Went mostly for missions today on Rising Star. I did go in and check the market and there was one or two people I was tempted to get, but it sounded like there were some troubles with transfers and such and it wouldn't get fixed since it was Sunday, so I left it alone rather than risk it.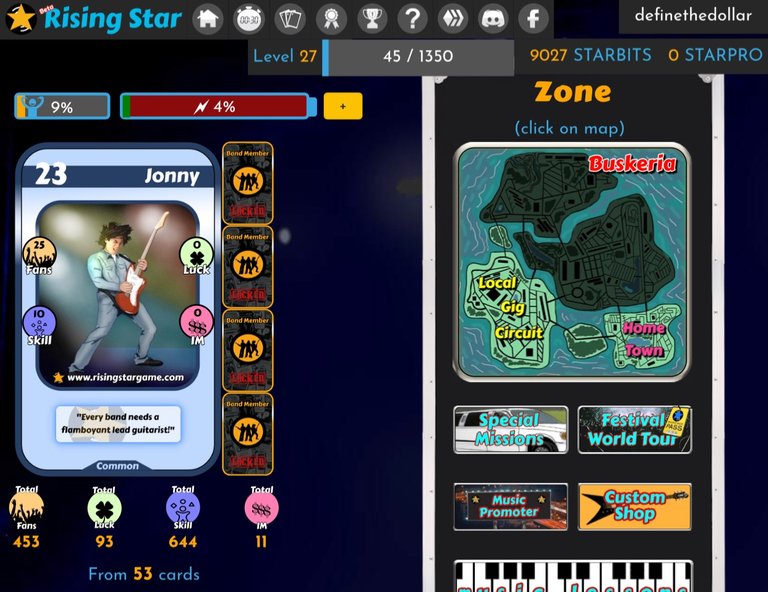 ---
I put in my guild brawls this morning since time was running out…got spanked pretty hard. I went in later, claimed and staked my SPS, and was really tempted to play…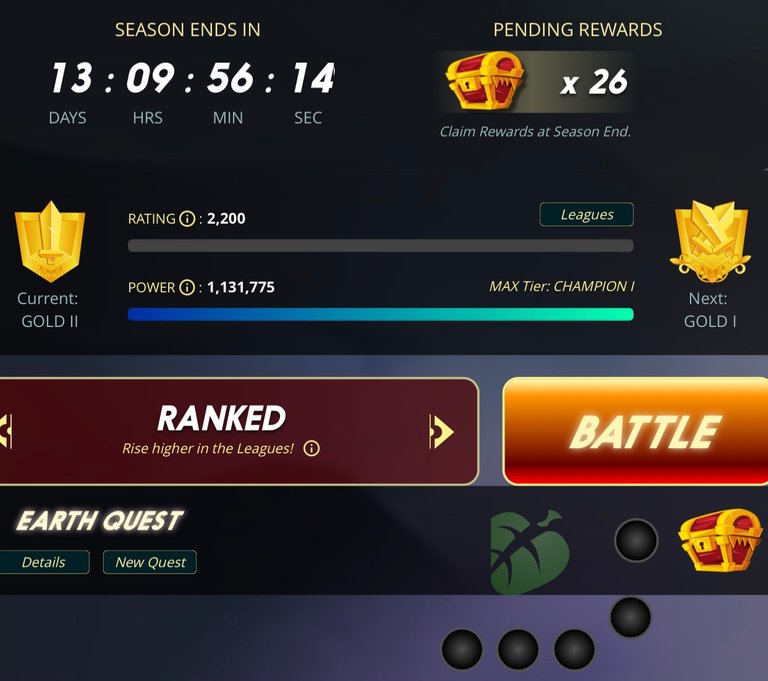 My finger even hovered over the Battle button, but I just wasn't feelin' it. So no battle records or daily rewards for today. 😢 Probably could have and should have played, but I still have plenty of chances for swearing ahead. 😛🤣
---
Proof of #AutomaticWin: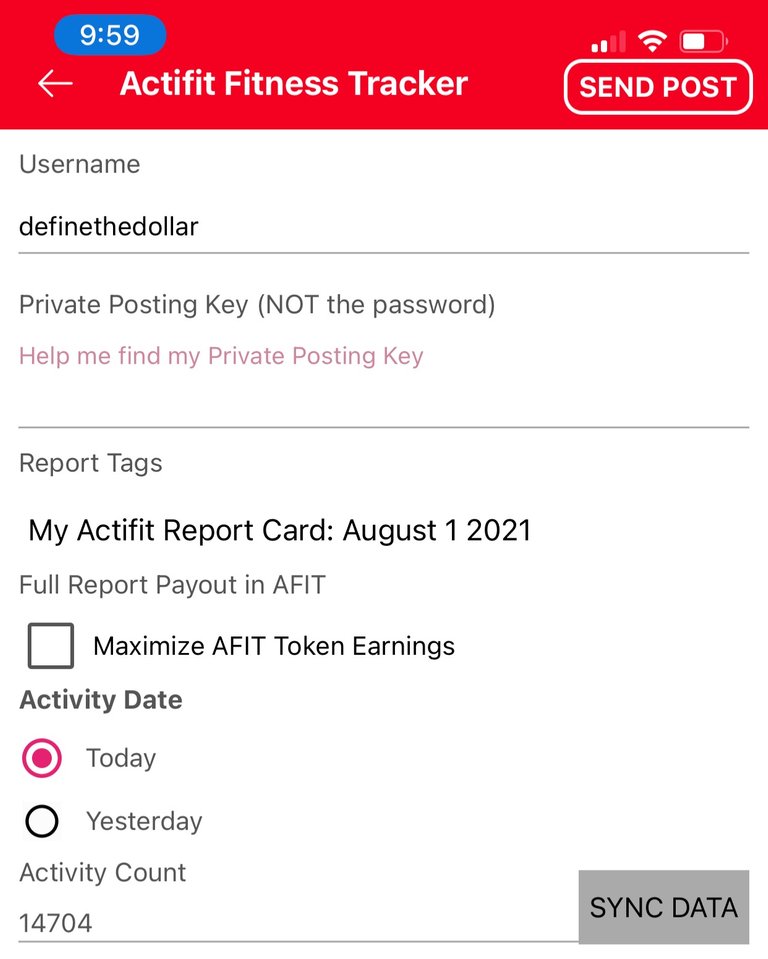 ---
Average Last 7 Days: 22,262
Lifetime Average: 15,341
10k per Day Streak: 76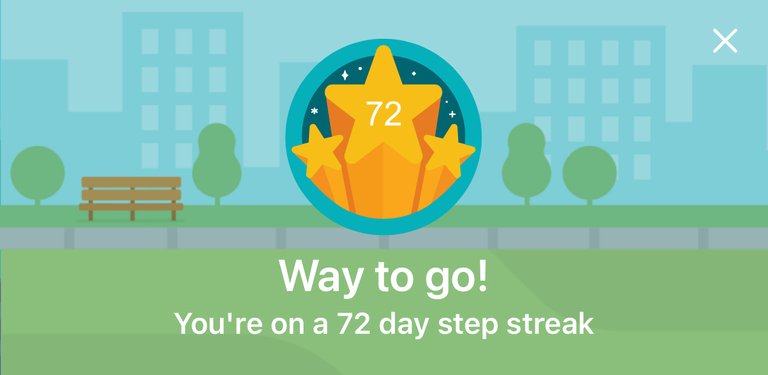 Longest Streak: 204

Distance on shoes: 587.48 km
Distance on hikers: 64.92 km
#AutomaticWin Tally: 386
#AutomaticWin Streak: 30
Longest Streak: 30
#TripleTen Tally: 118
#TripleTen Streak: 0
Longest Streak: 7
#DoubleDay Tally: 198
#DoubleDay Streak: 12
Longest Streak: 12
Highest Floors: 120
Highest Daily Steps: 41,528
Zombies evaded: 0/0
Mindfulness Diary:
Health: 90%
Satisfaction: 85%
Energy: 82%
Productivity: 75%
---
Referrals: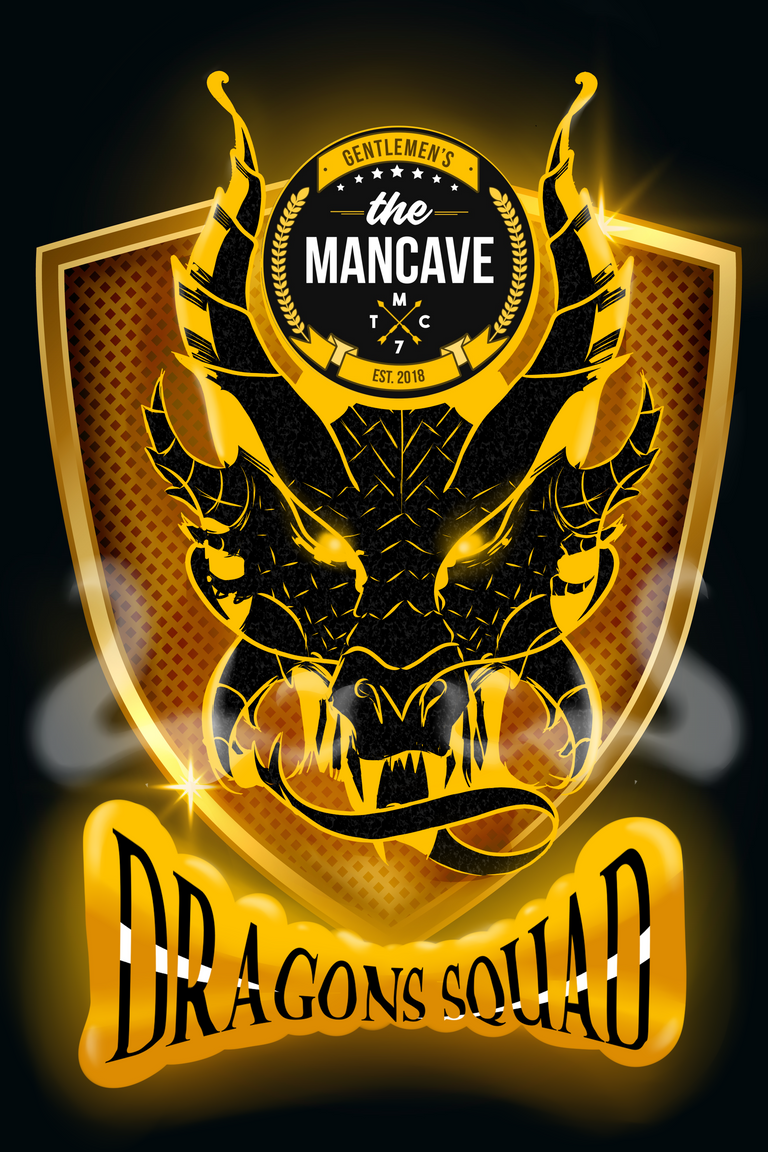 Power up and Hive on!
---
---