Aug. 3, 21: AutomaticWin, DoubleDay, Oculus, Yardwork, and Games
Got to bed a little later than usual last night, but made it ten to seven today for a solid night! 🥳 Still dragging somewhat motivation-wise, but I didn't lay down at all the whole day and definitely didn't nap, so score!
Not much going on during the morning routine. Bitcoin got rejected at forty thousand for the umpteenth time and we started pulling back some more. Surprisingly, ETH gave back about five percent as well…kind of unexpected considering the hype around the cryptosphere these days is the London hardfork: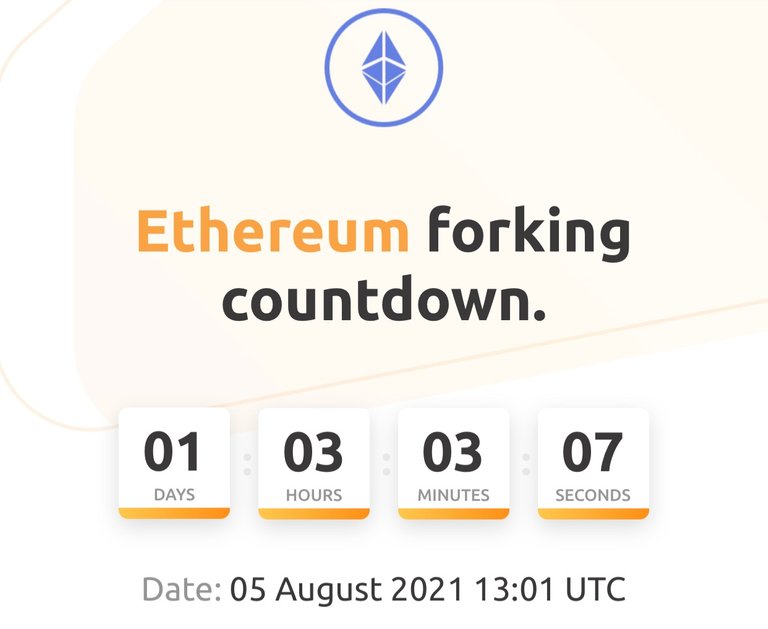 The admission of failure to consider supply becomes official and they begin to destroy their own token…all the while patting themselves on the back and crying "scalability!" even though this change is not likely to bring down the fees by that much anyway (remains to be seen, but the bidding still remains when the network becomes congested - they haven't capped or eliminated the fees, just sending them into nothingness and saying that's productive).
As I've said before, I hope it works well and ETH burns itself into oblivion…will be laughing when the lack of liquidity becomes the new crisis.
Anyway, my shittokens were doing even worse today, but I did harvest, convert to WETH (trying to make back my original investment) and deposited into Aave.
I'm still .02 ETH worse off than had I just left it sit in Coinbase…not to mention all I've lost on FIRE. Makes me feel pretty frustrated and bad; have to resist the temptation to go over and start bitching in their Telegram.
Did my laps and worked on my post as usual. I do have to admit that my #AutomaticWin this morning has an asterisk next to it…I had it, but I didn't actually get the photo done in time. I had to set the clock back, so I do feel a little sketchy about it, but it's not an official one anyway and it was so close that it wasn't worth breaking the streak.
Posted, did the sharing, and then hit that moment where I ask myself what I'm going to accomplish today. Computer still makes my head hurt and stomach churn, so not that today…but something, something relatively finite…yeah, the back yard was getting to be a jungle, so that was it.
I mowed, but that also involved finding the dog's balls first, then picking up all the random piles of poop I could find, then seeing all the weeds around the edges in sweet relief against the freshly cut grass…ended up pulling a lot of weeds as well. My back wasn't too happy about all that, so I did take some painkillers before bedtime.
Got a shower and did my laundry and then busted out the Oculus for a bit. Played a couple rounds of Yuki and then cranked a few more high scores on Beat Saber. Did a few laps in the evening (more out of habit trying to force myself to play Splinterlands), but pretty much had the #DoubleDay done and didn't go for long. (That's fourteen in a row!!!! Pushing new #AutomaticWin and #DoubleDay streaks! 💪)
Got ready for bed a little earlier than yesterday, but ended up watching Hot Date for a while. Pretty funny show on Netflix, sketch comedy about relationships.
Otherwise, that was it…been a few since I got any web work done (it wakes me up every morning thinking about it) and I'm feeling kinda' bad about it again; need to pick a task and focus on that…just so much to do and so much I don't know how to do it's overwhelming.
---
Well, looks like dShitty was quiet on all fronts for once, so that's the perfect time for a robbery, 'cause math and 'cause shitty. I guess I can't ask why I bother with this any more because I don't really…just something to complain about daily.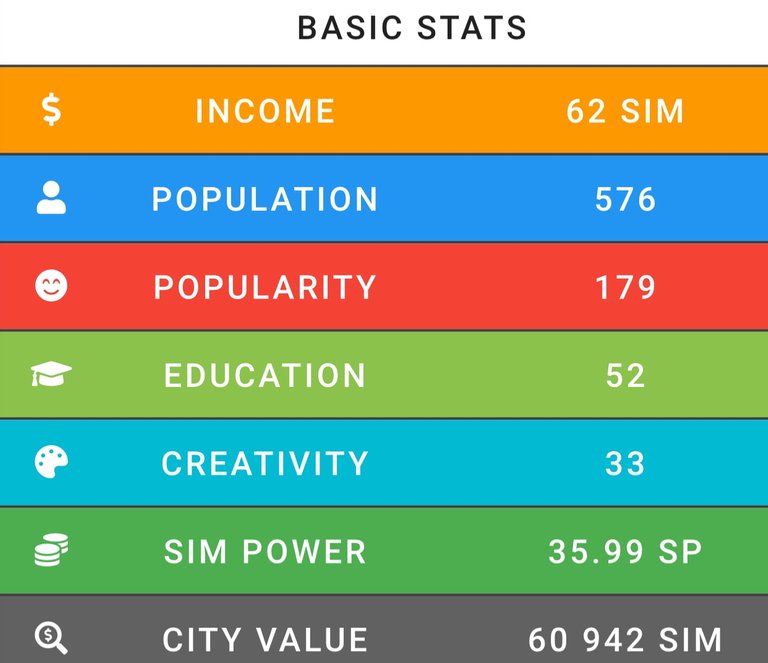 I like how 400 SIM worth of income per day equates to sixty-two which is then subject to further rapage…broken promises and wasted money. I'm willing to bet the recent success of Splinterlands is causing some major butthurt over here!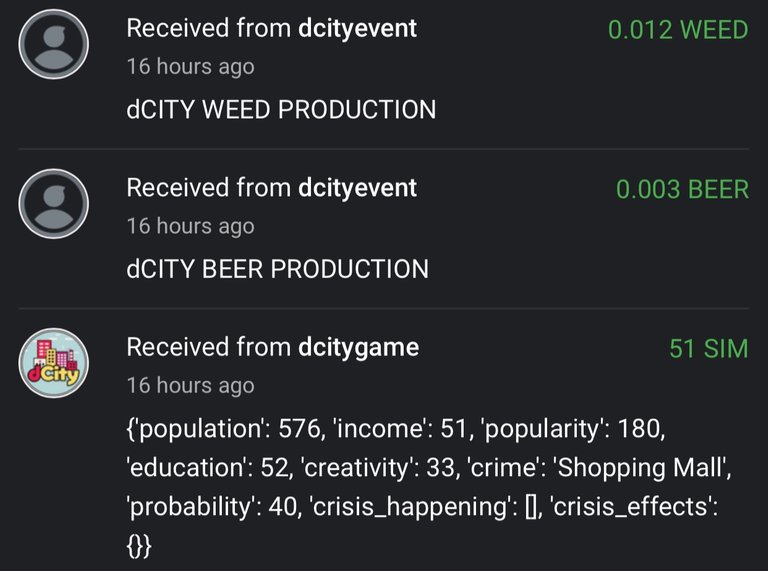 ---
Went in to start my brew on CryptoBrewmaster and the server was under maintenance. Once it finally came back, the Hivesigner login was broken: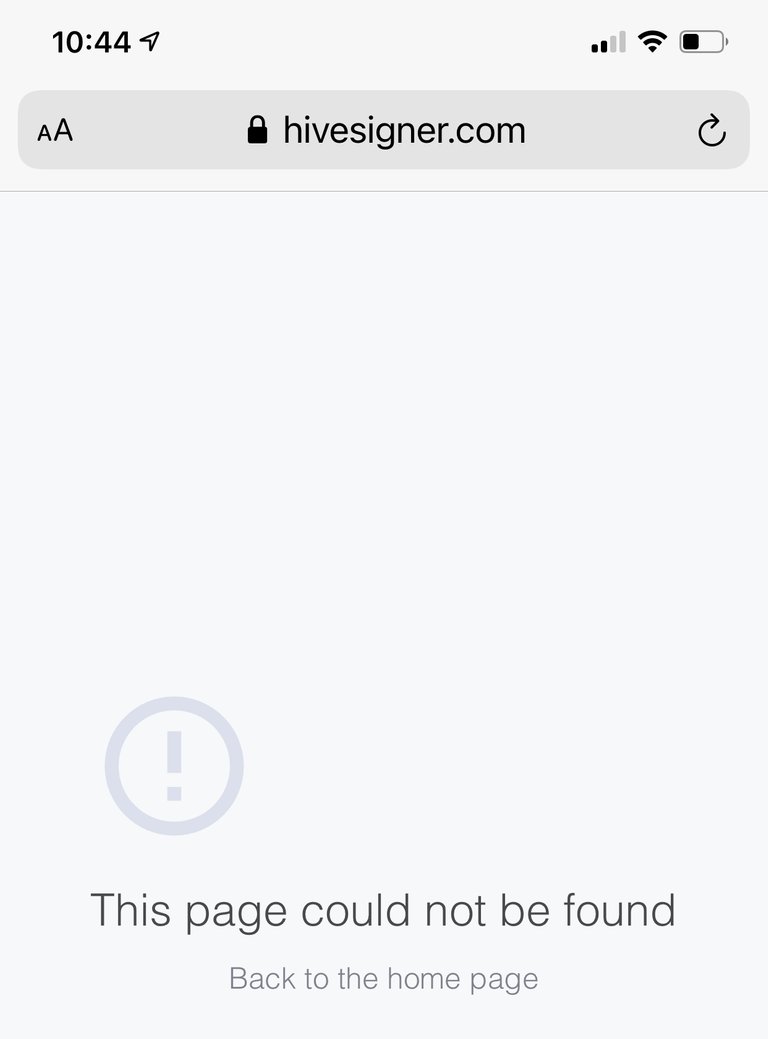 I let them know and the devs got pinged, but at the time of this writing (nearly a day later) nothing has been done and I'm still unable to get in.
---
Been hitting Rising Star missions today and my Ego was climbing a bit, so I did a couple lessons as well. Went into the market and got another card today! My collection is growing, but I still seem to be stuck around rank 530.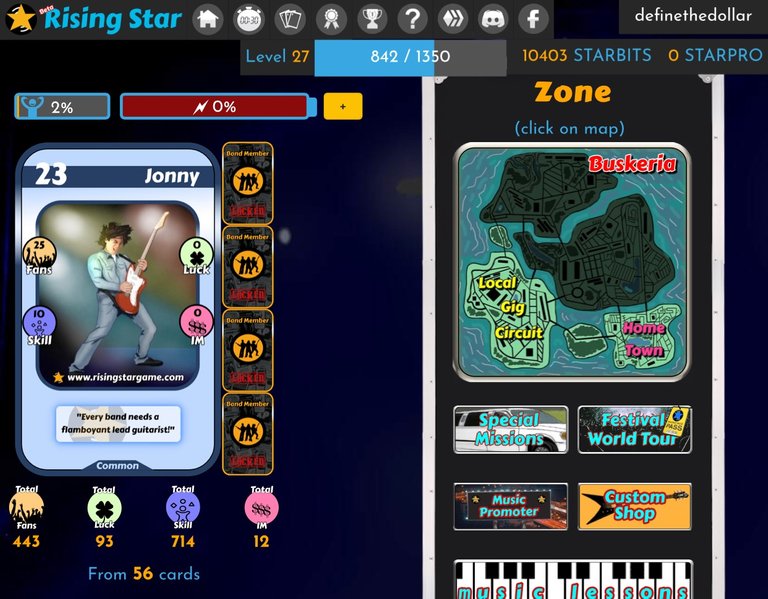 ---
Went in a couple time on Splinterlands today. Joined the next brawl, claimed and staked my SPS, and played a little.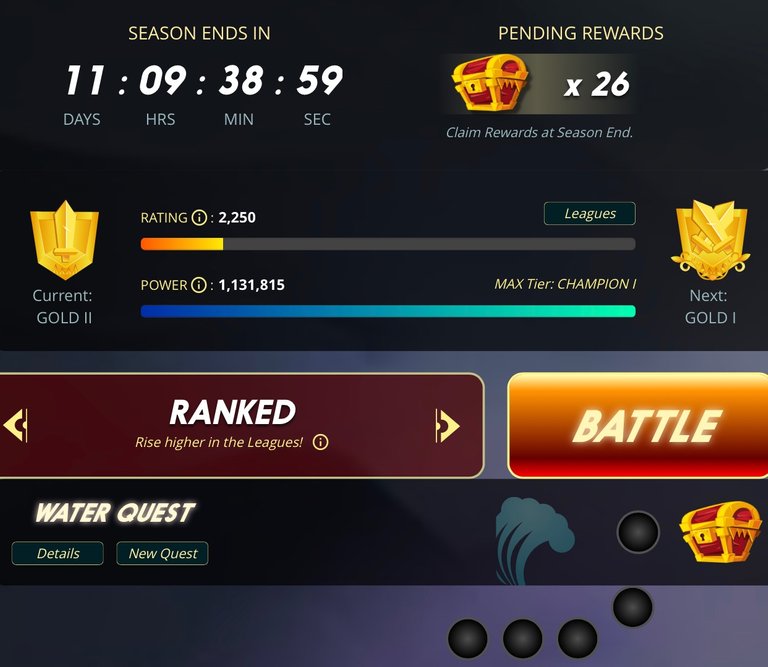 I kept losing by one hit bullshit misses and rage quit twice. Simply didn't have any patience for it and didn't even get a single win toward my Water quest for today. 🤬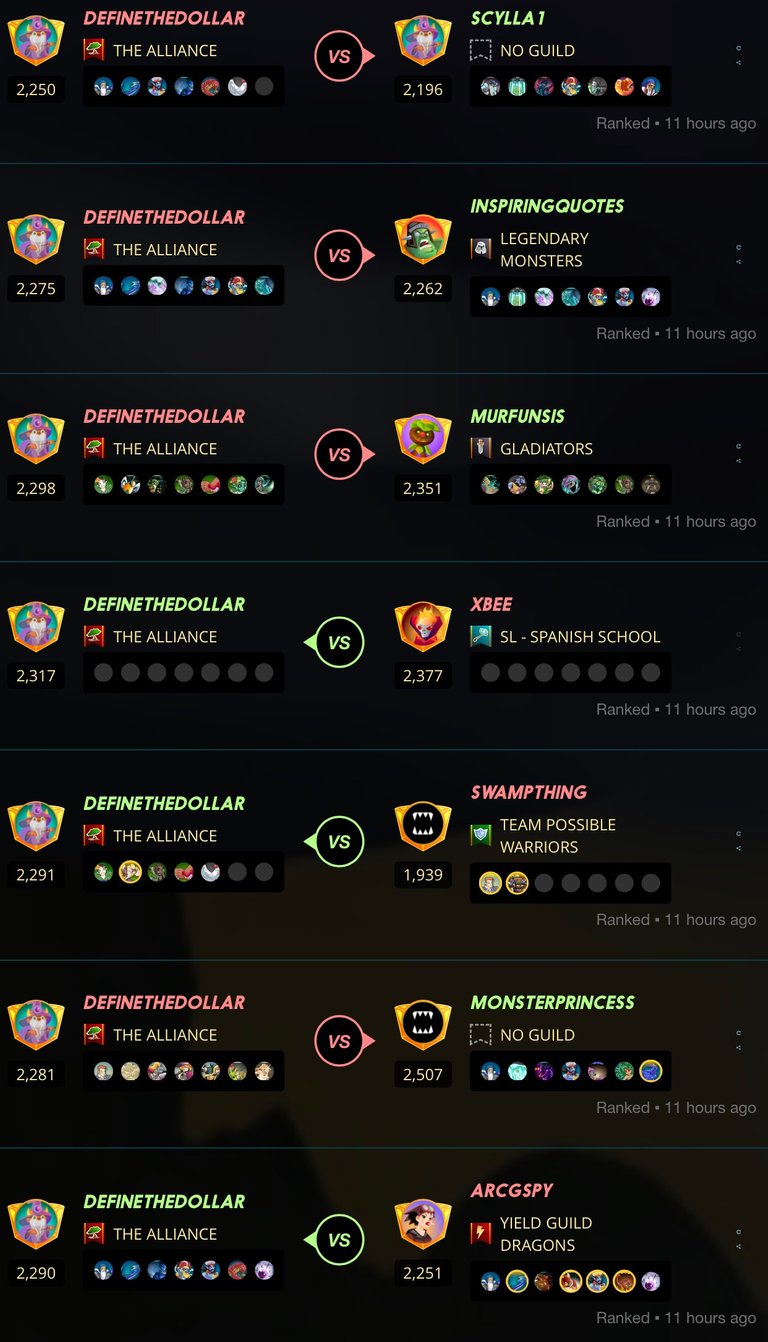 ---
Proof of #AutomaticWin: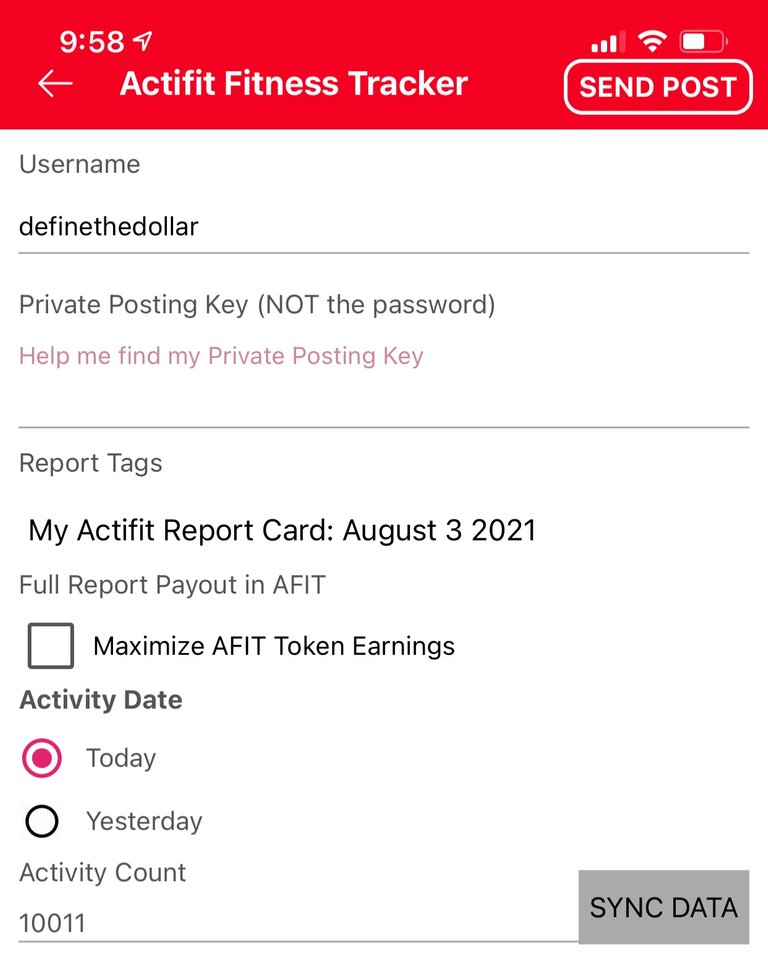 ---
Average Last 7 Days: 22,663
Lifetime Average: 15,354
10k per Day Streak: 78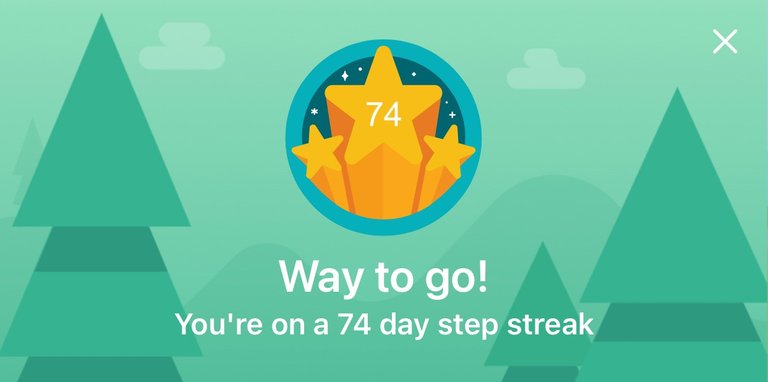 Longest Streak: 204

Distance on shoes: 587.48 km
Distance on hikers: 64.92 km
#AutomaticWin Tally: 388
#AutomaticWin Streak: 32
Longest Streak: 32
#TripleTen Tally: 118
#TripleTen Streak: 0
Longest Streak: 7
#DoubleDay Tally: 200
#DoubleDay Streak: 14
Longest Streak: 14
Highest Floors: 120
Highest Daily Steps: 41,528
Zombies evaded: 0/0
Mindfulness Diary:
Health: 90%
Satisfaction: 85%
Energy: 88%
Productivity: 77%
---
Referrals: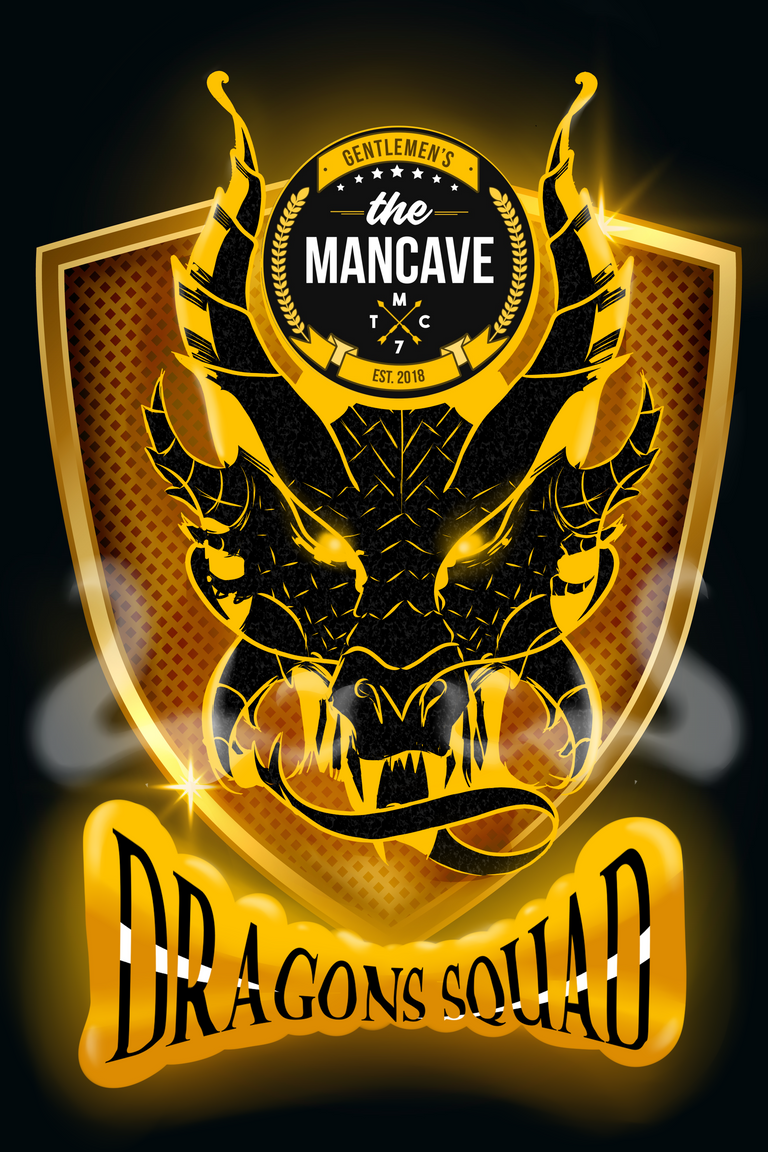 Power up and Hive on!
---
---