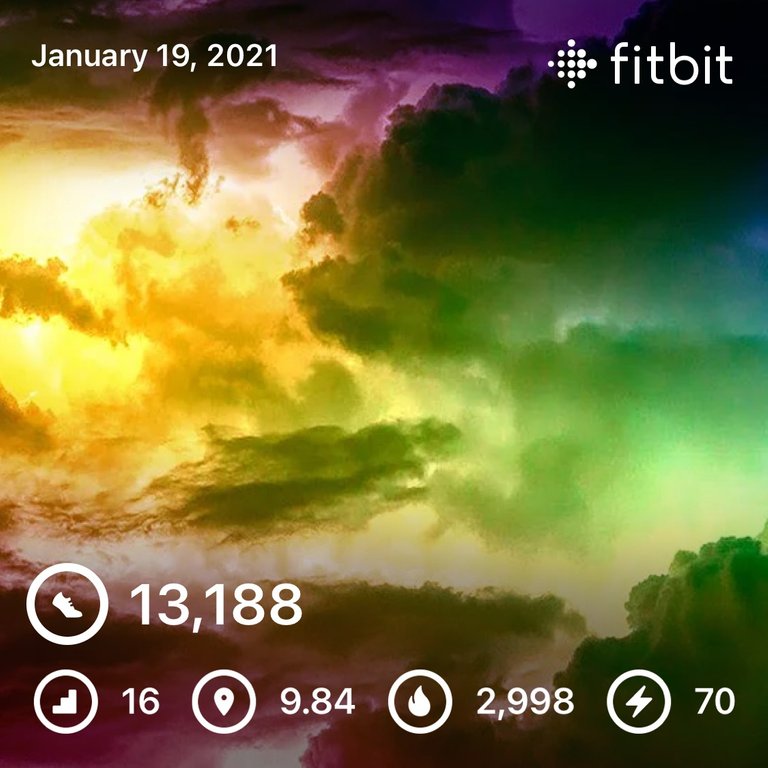 Farkin' A! Sleep is really starting to be an issue again. 😢 Woke up shortly after four with another hour short. I could feel it from the start that I wasn't going to make it through the day without a nap at some point, and I was right.
Jumped on the morning routine and did some cleaning up in the kitchen area. Checked the crypto markets and Bitcoin was more or less in the same place, up a little, but ETH broke out and pushed a new all-time high! Looking at a solid 12x on that trade if I took it right now, so regardless at least at the moment I'm golden either way, plus is a long-term hold so I won't have to pay the capital gains on it! Still, I think we're only just seeing the beginning.
I was surprised that HIVE was actually holding more or less in the same place, didn't get dumped on...nice to see my profile value rise a little; certainly not close to where it was when HIVE popped right after the fork, but it looks like $5k may have been the bottom for me. (No jinx!)
Spent some time in the morning prepping for my classes, just writing out a couple of notes to not forget anything and a few examples to have on hand to use. Felt pretty ready, so I went to relax in front of the TV for a bit. Didn't last long before my eyes started to roll.
Figured I was going to end up passing out, so I set an alarm to get me up in time for class. Only got about an hour, though, so was up well before the alarm went off, got a sandwich, a shower, and then taught limits for my Calc 1 class.
We went for nearly the full two and a half hours and there were only three people left by the end, but we covered some solid ground. A couple of people withdrew...not sure if I freaked them out or what, but I try not to take it personally.
Grabbed a leftover burger for dinner, watched a little YouTube for a bit and then met with my Calculus 2 class. Quite a few people showed up and most stuck around till the end. 😁
We looked at finding volumes and I approached it differently than I have in the past. Usually I'd do disk and then shell in two separate lessons, but today I took the same problems and did them both ways. I'm hoping that it will be helpful for them to see the whole thought process when approaching a volume problem, rather than just following a formula that will often be misapplied.
On the other hand, it was taking on two methods at once, so may have been a little overwhelming. Might need to poll the class and see what they're feeling about the material...will give them a chance to try it on the homework first and then probably check in.
I certainly got plenty of steps for the day teaching, but unfortunately Fitbit didn't recognize any of it, so I didn't get any credit for exercise today. 🥺
After Wenche got off work and I finished my class, we watched A Giant Comes (I think it's called)...was a good movie and I stayed awake through most of it, but I did miss the end. Will have to go back and check it out.
---
To be honest, I have absolutely no idea what happened in my dCity today. I guess I'll have to stick with yesterday's state of my city since H-E appears to be having DNS issues and so I can't see what the transactions were.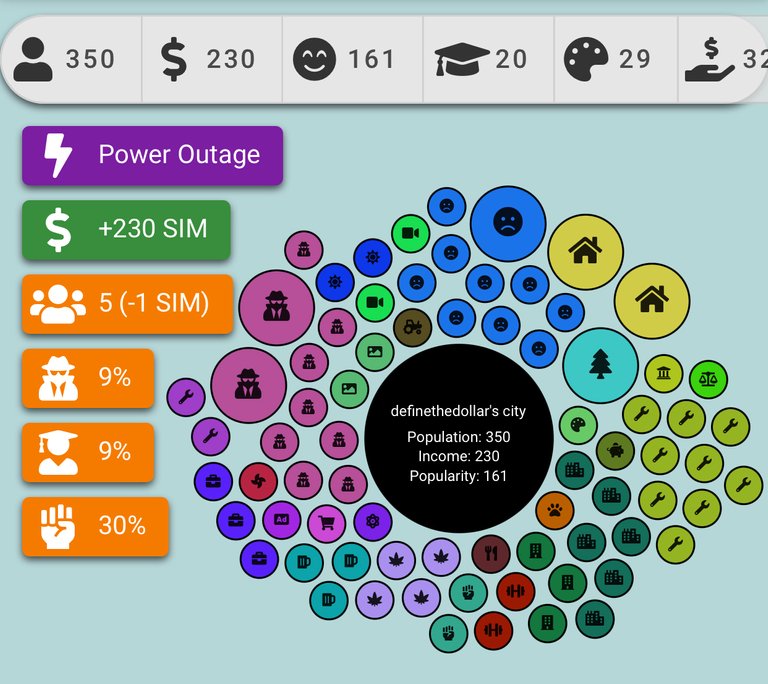 This underscores one trouble with the interconnection between apps/services on chain...H-E has a problem and dCity is toast (we really need HMTs built in!!!!):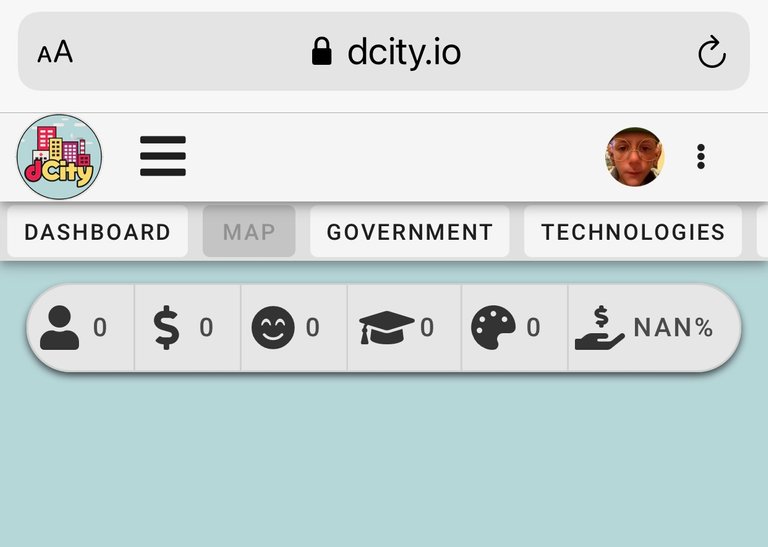 ---
Cleared all my Holybread tasks early again today, but still unable to make any forward progress in the ranks. Seems that a couple of the guys I used to be able to beat got some good items or something 'cause they beat me now. 😡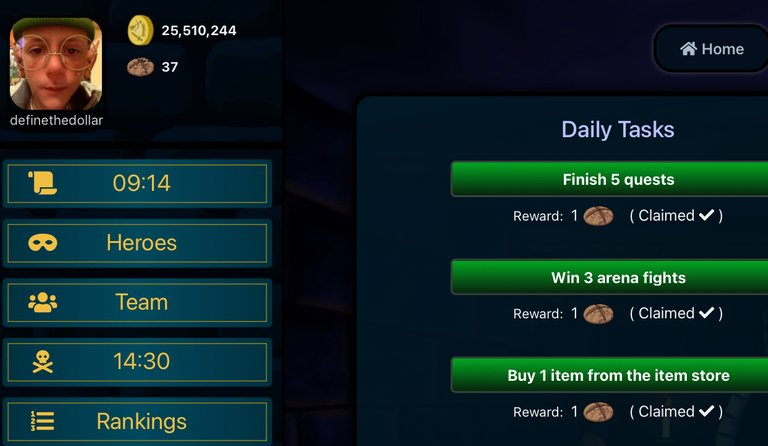 Still hanging on to thirteen, though, so that's a bit of alright.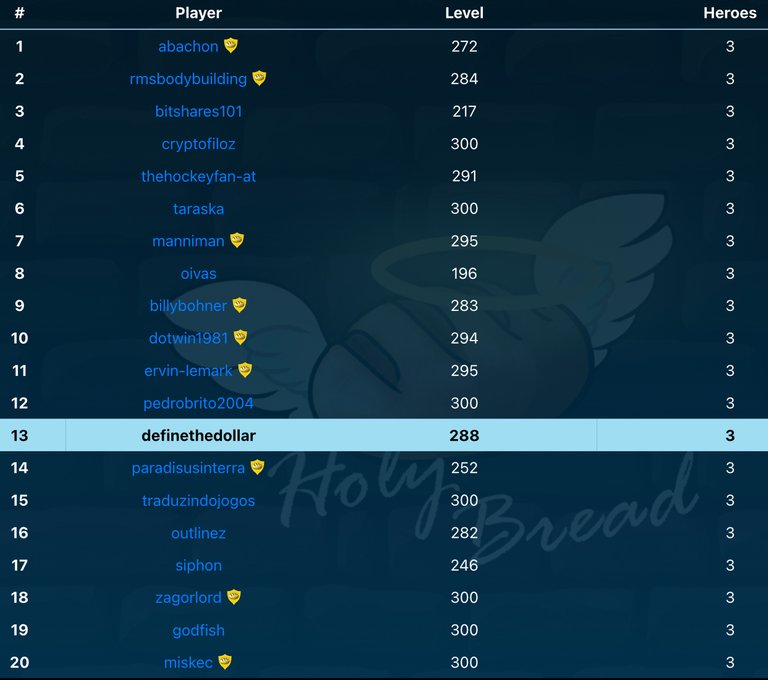 ---
Just the usual boring stuff on CryptoBrewmaster. Been short on lager yeast, so glad to have been able to get some more.
Still uncertain whether the capital controls mean you can only move tokens above a thousand (having to maintain the balance at all times) or whether we can move tokens freely once that threshold is reached...guess I'll find out fairly soon.

---
Was definitely way too busy today to even consider playing any Splinterlands. I had thought it might be a reasonable way to kill time between classes, but I ended up doing stuff the whole time anyway. Not as much going on tomorrow, maybe then?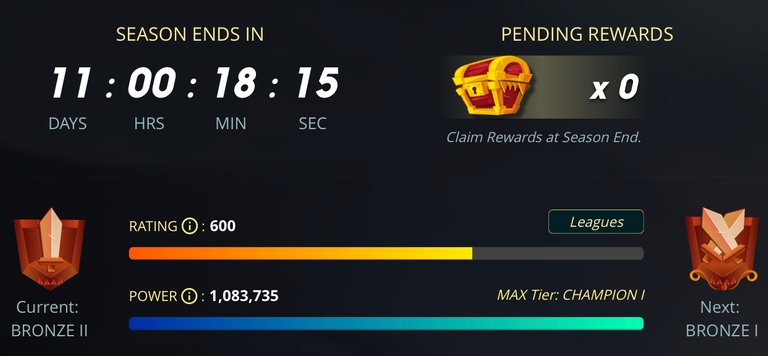 ---
Average Last 7 Days: 12,318
Lifetime Average: 15,446
10k per Day Streak: 24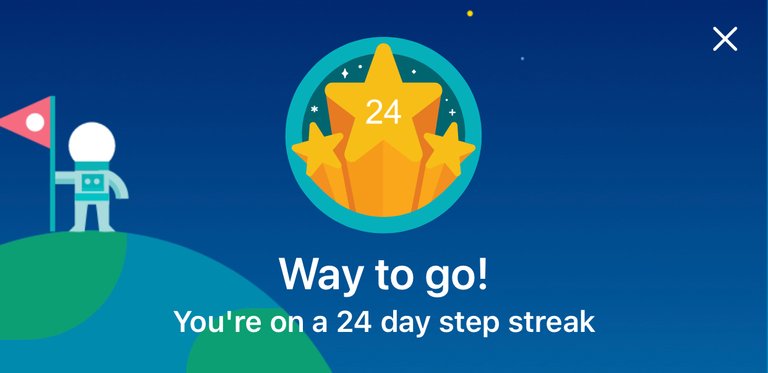 Longest Streak: 204

Distance on shoes: 240.29 km
Distance on hikers: 26.35 km
#AutomaticWin Tally: 308
#AutomaticWin Streak: 0
Longest Streak: 19
#TripleTen Tally: 117
#TripleTen Streak: 0
Longest Streak: 7
#DoubleDay Tally: 155
#DoubleDay Streak: 0
Longest Streak: 5
Highest Floors: 120
Highest Daily Points: 41,528
Zombies evaded: 0/0
Mindfulness Diary:
Health: 88%
Satisfaction: 84%
Energy: 73%
Productivity: 85%
---
Referrals: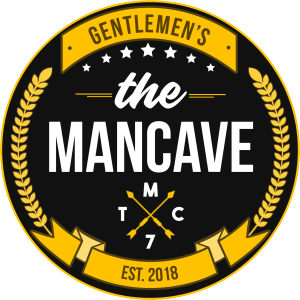 Power up and Hive on!