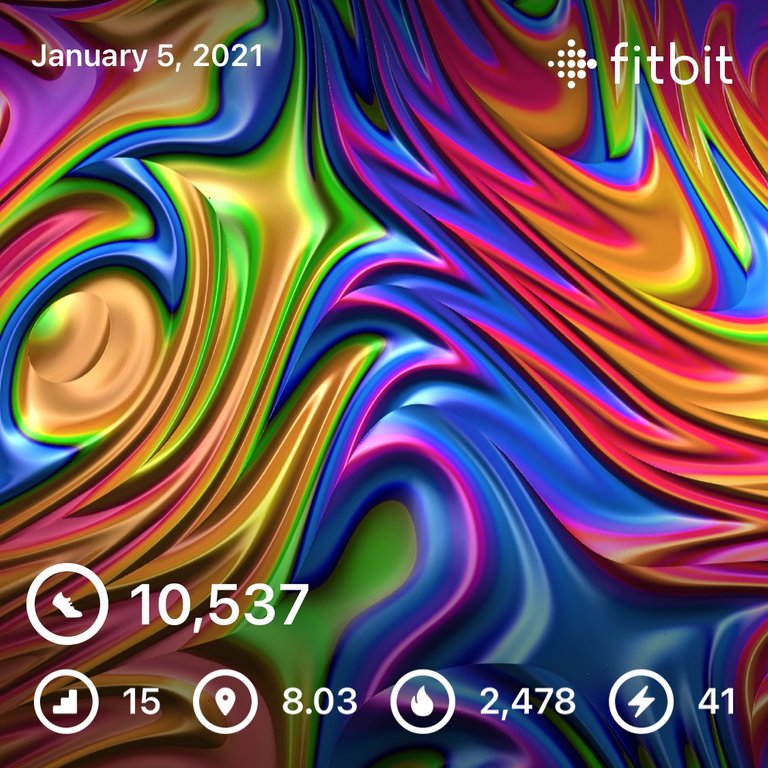 Up at fricking four again and another what? two more hours short?! Grrr. Felt totally drained today and absolutely crashed out in the afternoon.
Well, I certainly can't say that I'm upset that I didn't sell my BTC on the last pullback! I was waiting to see if we were just bouncing and getting continuation (confirming the blow off top) or catching some support. The bullish volume has come in strong, support was tested and we even pushed back to new all time highs!
The question still remains: when correction? Like significant correction, it always comes (nothing goes straight up forever)...but seems like not quite yet. Maybe see it blow off all the way to $50k? Not out of the question, but we'll have to see what the market says.
Did a bit of trading this morning. H-E stuff. Solairitas has had some good volume and I staked up 87 HIVE over there. I also bought some more Dhedge for the Project, which was more or less free because I had some Doge I'd gotten from airdrops over on Tipcc and they pumped pretty good AND I realized you could deposit straight to H-E! 😁
I played some more Drop Dead, but regardless of how hard I try I keep dying in the exact same place. I can kill one big dude and some of the little ones, but then trying to get the code into the bomb the second big dude always kills me. Really don't get what to do...think I just need to get good. 😡
Played another couple rounds of horde mode, both single and multiplayer. I got paired with a little kid, though, and I kinda' had to carry him. Even so, we still made it to round 22 or so, not bad. I got a bit further than that on my own, but only a couple more levels. Start getting swarms of big dudes and it's game over pretty quick. 🧟‍♂️
Played a little Beat Saber and posted up some more better high scores on expert. There's still a few songs that I'm not able to clear on expert and none on expert+, so I'm kind of at a wall.
I've tried switching up my grip to a claw style and it does make motions quicker and more natural (in the wrist), but I just couldn't get used to it and went back to a regular pistol grip style.
I'm getting up there on the global leaderboards, though:
https://www.facebook.com/637055102/posts/10164532968400103/?d=n
FitBit recognized it as an aerobic workout, so bonus!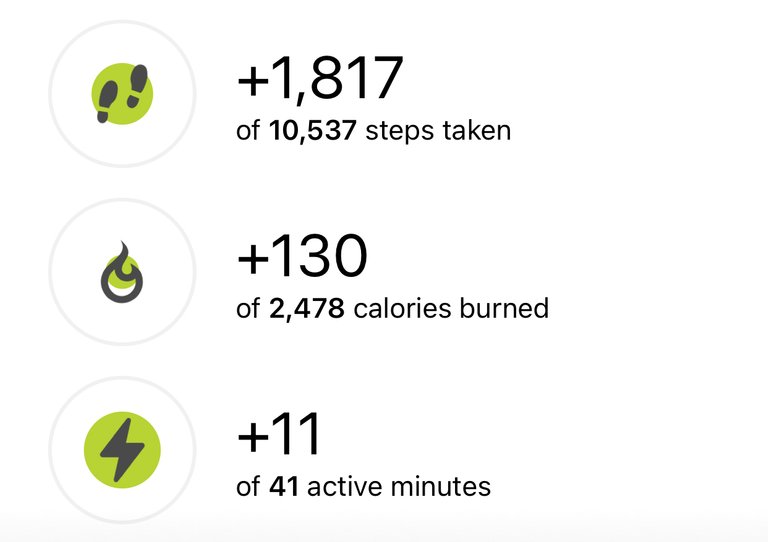 I really haven't been feeling all that well the past few days (congestion and sore throat), plus being short on sleep I really felt run down in the afternoon. I watched a little bit more of Alice in Borderland, but I don't think I made it all the way through a whole episode. Slept super hard for a solid two hours but didn't feel much better when I got up.
Had some cereal for dinner and tried to wake up. I did sort of get back, at least enough to do some laps and not break my streak.
As a side note and something I've fought with for a while, there's the issue of the forced single space after a period (hard stop). I was taught (and can't break the habit) that there are single spaces between words and double spaces between sentences, then a line break and indentation between paragraphs.
It seems to have become the norm, though, to only single space between sentences, which is more or less imposed on us by programmers/compilers' abhorrence of white space. Despite the fact that it renders single space as you see it (without my consent), rest assured that there are double spaces in the markdown. Trying to get a line of white space? That's a whole other story. 🤓🧐
I read a post today that offered a challenge. To be successful on this chain: engage, engage, engage. The challenge is to make 500 comments. I thought it was in a month (which is a real challenge), but I think it's just in general. Even so, I think it's a good idea to spend a little more attention on commenting on posts, so I'm going for it and trying to stick with the month!
There's no prize or anything, it's not that kind of challenge. The rewards are, hopefully, simply more engagement back, the chance to build and expand relationships here in the ecosystem. Here's a link to the post:
https://peakd.com/hive-167922/@jongolson/the-challenge
So far I'm at 5/500 comments, not too bad, but still need to up my game to do it in a month. And I'm not just doing "! BEER" or "good post" comments either, cause that's just a waste of time for the sake of a number, so it won't be easy.
It started to get late and I still had close to four thousand steps left to go, so I did some laps around the house. It took quite a while, but FitBit picked up some of it and gave me credit.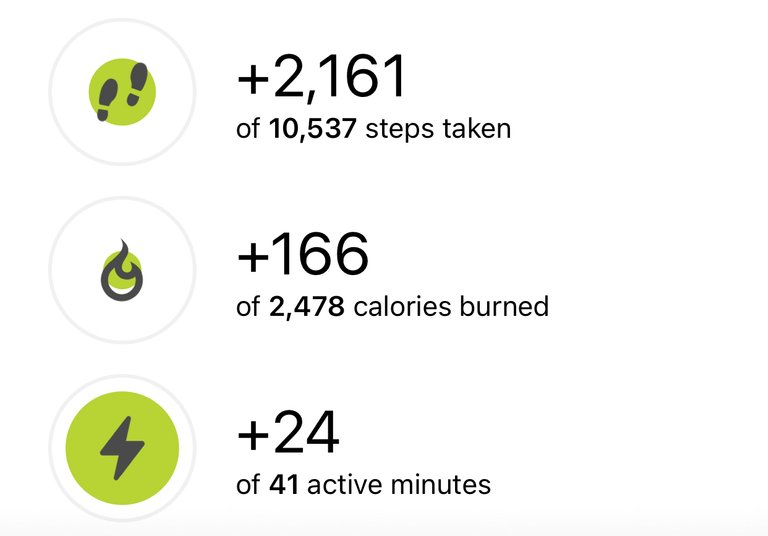 ---
No crime or crises in my dCity today! Been getting quite a nest egg built up and was really close to being able to get another Bank, but I decided against it. Got myself a few more cards, but they won't be relevant until tomorrow's post.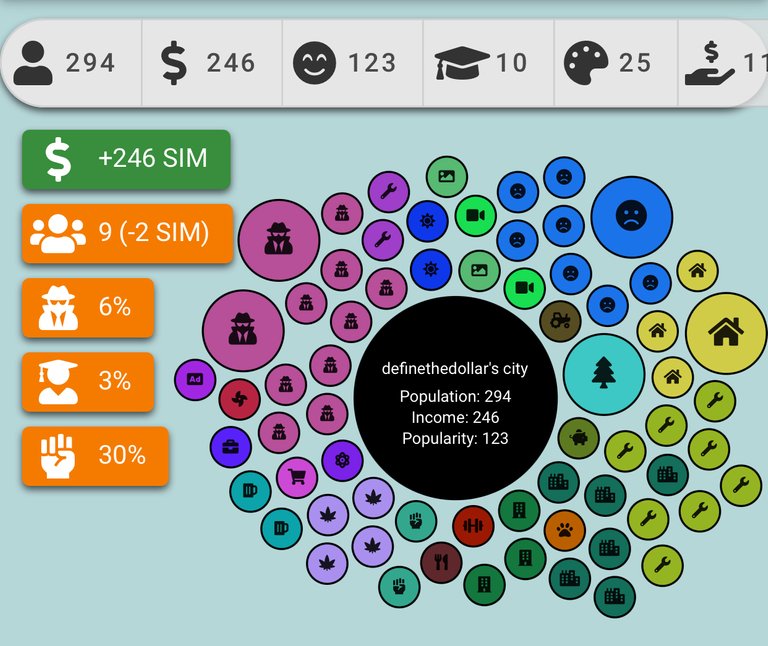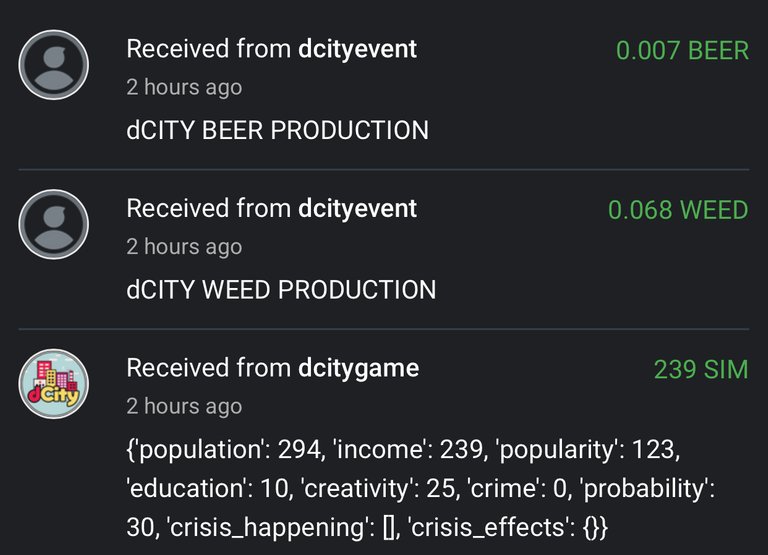 ---
Alright!!!! 🥳. Holybread tasks accomplished for the day! (I suppose it's not really fair to call it an accomplishment, but still - did the thang).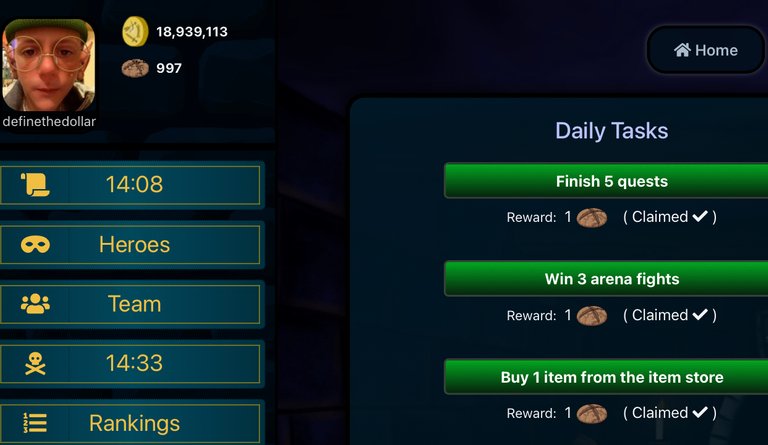 Seems that I've finally broken through the wall! Made it all the way up into the top ten!!! 💪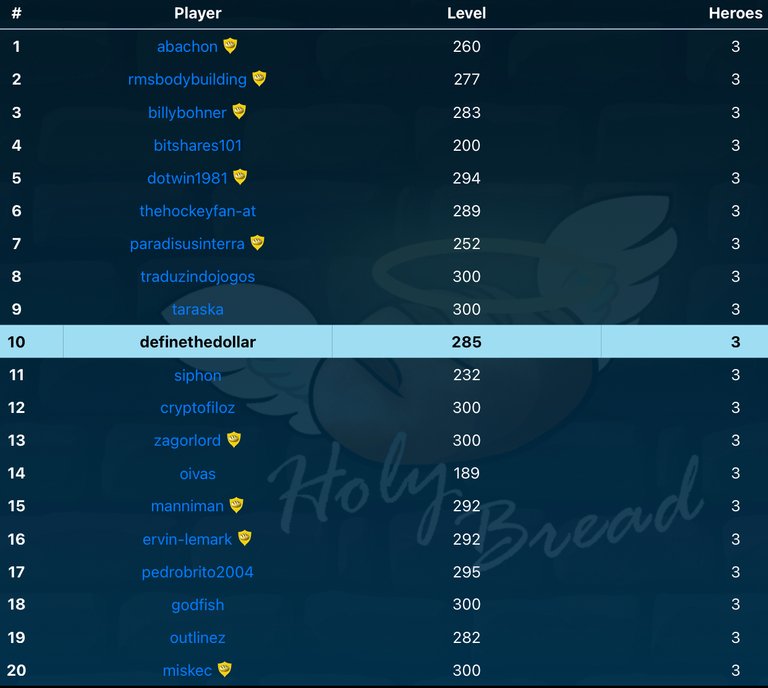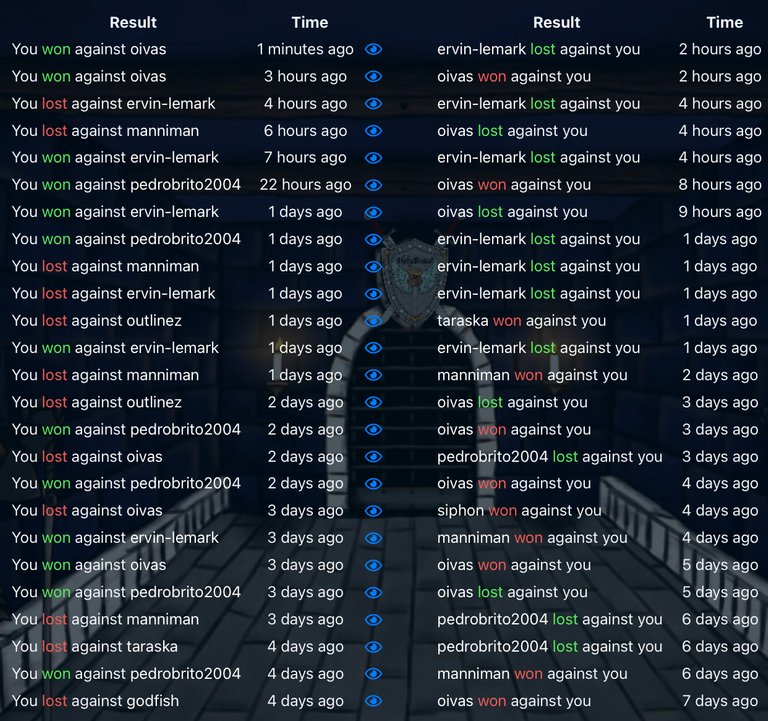 ---
Still gathering CryptoBrewmaster ingredients, par usual, but I got stopped out because I didn't have any more energy. 🤬 Otherwise, just sitting where I was.


---
Well, shite. The browser window sat open all day, and still continues to. It's gotten easier to look past even the reminder I set for myself. Time marches on...I suppose I can't whine too bad if I don't get any rewards for not playing.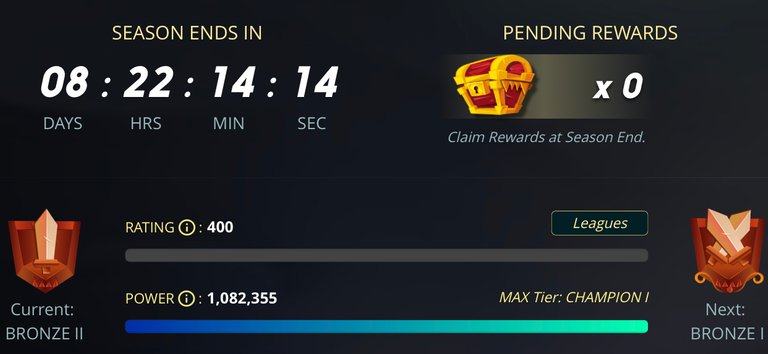 ---
Average Last 7 Days: 11,906
Lifetime Average: 15,515
10k per Day Streak: 10
Longest Streak: 204

Distance on shoes: 236.74 km
Distance on hikers: 16.3 km
#AutomaticWin Tally: 306
#AutomaticWin Streak: 0
Longest Streak: 19
#TripleTen Tally: 117
#TripleTen Streak: 0
Longest Streak: 7
#DoubleDay Tally: 155
#DoubleDay Streak: 0
Longest Streak: 5
Highest Floors: 120
Highest Daily Points: 41,528
Zombies evaded: 0/0
Mindfulness Diary:
Health: 80%
Satisfaction: 85%
Energy: 65%
Productivity: 40%
---
Referrals: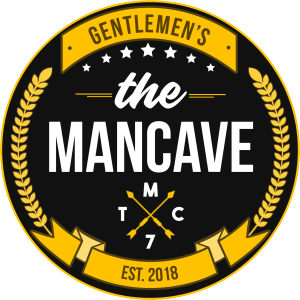 Power up and Hive on!