Another day of relatively low productivity. 😭 Been considering how to gauge that really...what would a 100% productive day look like? I suppose getting done everything you need to get done. I suppose in that regard I was mostly productive, but then I didn't set many significant goals to accomplish either.
I'm not really sure what was up with the Fitbit last night. It says I only got four hours of sleep, but I don't think that's right. Was up early again, though, four thirty. Didn't drag all that bad and made it through the afternoon without crashing.
Did the usual morning routine and was happy again to see Bitcoin pushing new all time highs yet again! The volumes are still remaining high and the charts look like a beautiful forty-five on the one and six hours! The daily chart is looking straight up parabolic. With stimulus checks having gone out and the chaos surrounding the US Selection, I don't see it coming back quite yet.
Will we see $50k before we pull back or am I just blinded by dollar signs? Dunno, but it's not out of the realm of possibility at the moment.
Eth is popping as well, leading the way on the altcoins which are really starting to catch a bid now...some of those speculators who feel like they missed the boat on Bitcoin might be spilling over and looking for gains in the alts.
HIVE did go up slightly, at least in terms of fiat, but still only around 300 Sats at this point. LTC has really gone up, so I kind of regret pulling the trigger a few days back, but what can you do?
Did a little more trading over on H-E. Got Solairitas twenty more Dhedge and increased my delegation to the Project as well. ☀️
Had a student request a letter of recommendation, and it was in pretty short notice, so I took care of that first thing, but I still haven't gotten any work done preparing for next semester. 🤭
Spent a significant portion of the day jacked in today. Ran through a few more attempts at the level I was stuck on in Drop Dead. I repeatedly kept dying at that same spot, but finally, finally got past it. The next level is even harder. 🤬
Basically rage quit that at that point and went back to the ol' tried and true Beat Saber. Posted up some more expert high scores and got a couple below 100,000 on the global leaderboards.
Watched some tutorials on how to get the Quest 2 set to side load from SideQuest, but it makes me seriously nervous messing around with downloading third party drivers and all that.
I really wish there was an app in the store that would connect you to SideQuest without all the extra hullabaloo. Would be awesome to get the extra songs for Beat Saber and check out some of the free games there which are supposed to be pretty good.
Fitbit recognized at least three different aerobic exercises today, but I picked the one with the most steps. Had plenty enough by the end of the day that it wasn't necessary to do any laps or anything. 🙂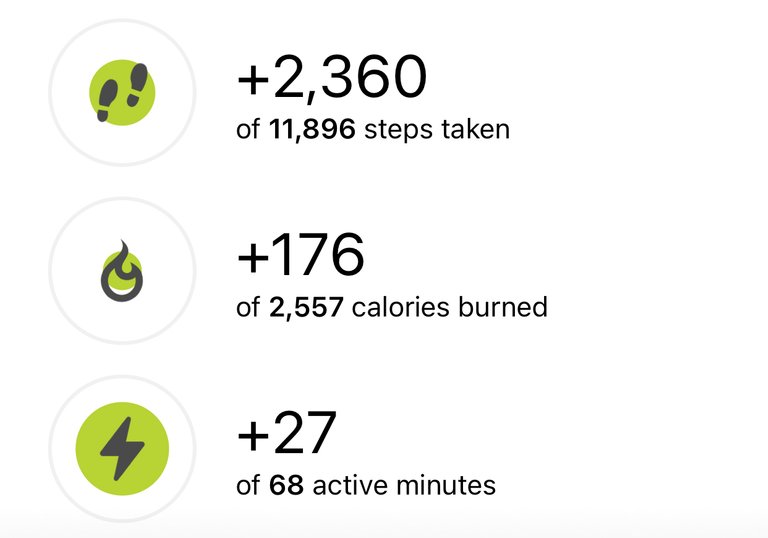 I watched a couple more episodes of Alice in Borderland, went back to the ones that I slept through yesterday. It's pretty good, the larger plot is starting to unfold...to win the game they have to collect all the cards from the individual games. I still think it's some kind of simulation he's built, but there haven't been many clues in that direction. Fun to watch, anyway.
Had some more quick leftovers for dinner and watched a bit of Julia & Julia or whatever; the drama about Julia Child. I watched quite a bit of it actually, even though I'd seen it before, but didn't make it all the way to the end.
---
Got hit with a double whammy in DCity again today. 😡 My Shopping Mall got nailed again and we had a crisis. Better than having their Bank robbed, so there's that.
I did get some more cards. Got another Brewery, a Gym, and a Job Center and the Houses to provide the population. The Gym is supposed to reduce the crime rate, but we know how that goes. 😝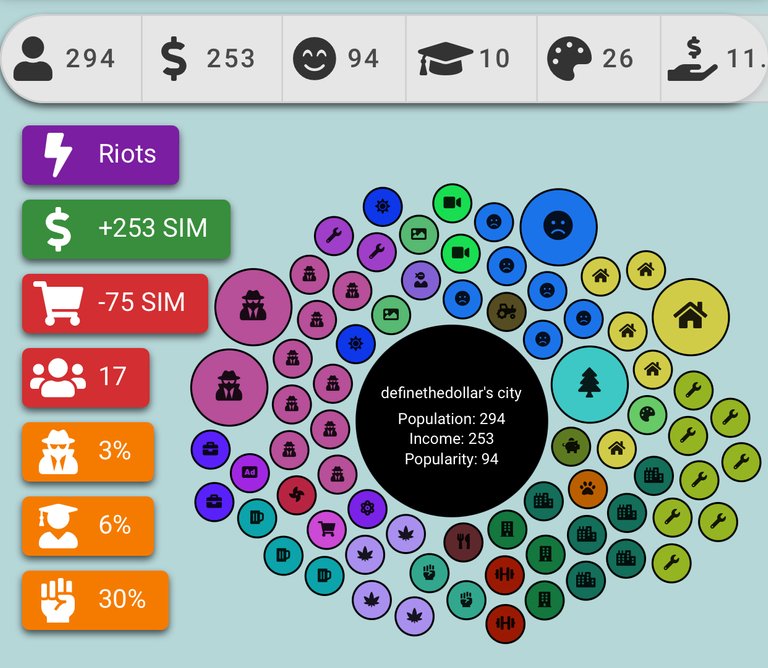 ---
I'm absolutely amazed that I've still been able to get my Holybread tasks done! I've been holding up in the top ten but still getting my arena wins. Worried that I might hit a wall again here soon.
I finally have enough Bread to buy a Legendary Hero, but there weren't any available to recruit. 😢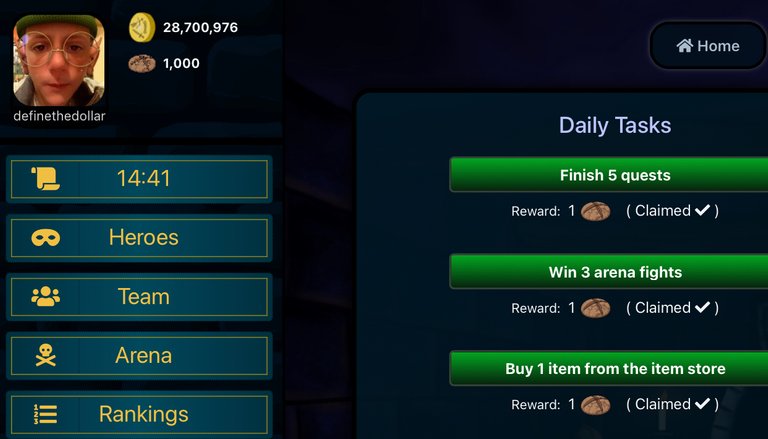 Bumped up another couple slots! 😁💪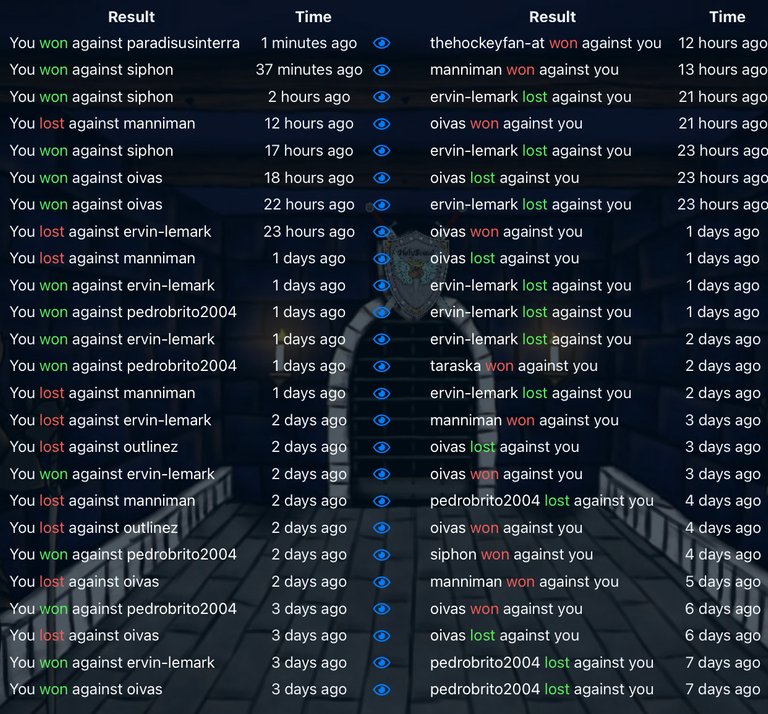 ---
Still just amassing CryptoBrewmaster ingredients. Considering trying out the Water Tower again, but every time I've spent CBM to earn more I've gotten burnt.

Probably just wait for the weekend and keep my f'ing crossed again.

---
Well, the browser window has been sitting there open nagging at me for several days now, but still not motivated enough to play to actually play.
Thinking I'll just close it out since my little "self-trick" hasn't been working.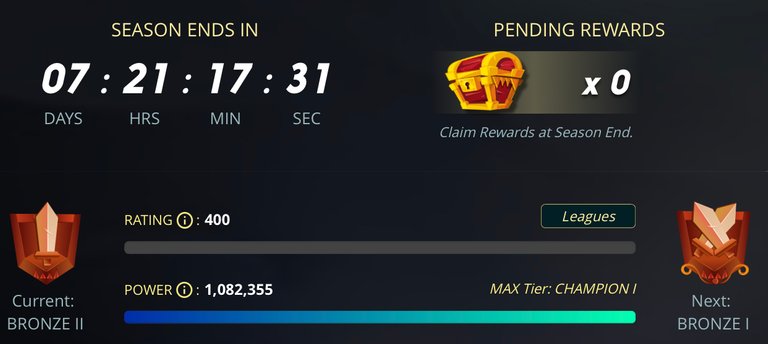 ---
Average Last 7 Days: 11,586
Lifetime Average: 15,510
10k per Day Streak: 11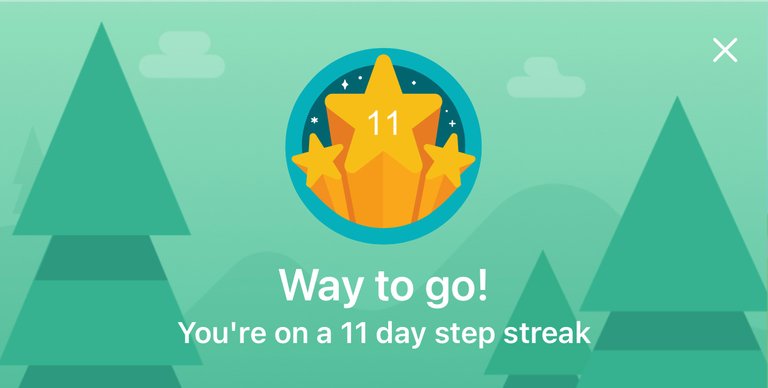 Longest Streak: 204

Distance on shoes: 236.74 km
Distance on hikers: 16.3 km
#AutomaticWin Tally: 306
#AutomaticWin Streak: 0
Longest Streak: 19
#TripleTen Tally: 117
#TripleTen Streak: 0
Longest Streak: 7
#DoubleDay Tally: 155
#DoubleDay Streak: 0
Longest Streak: 5
Highest Floors: 120
Highest Daily Points: 41,528
Zombies evaded: 0/0
Mindfulness Diary:
Health: 82%
Satisfaction: 84%
Energy: 75%
Productivity: 40%
---
Referrals: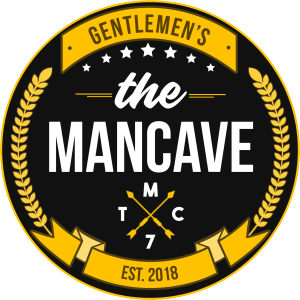 Power up and Hive on!