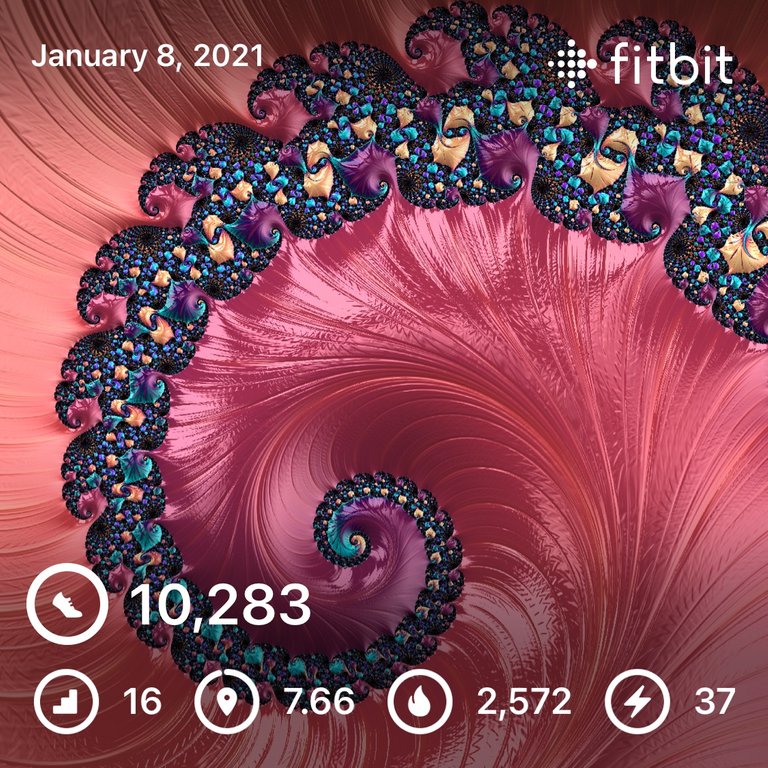 Up at twenty to five today and yet another hour and a half short. Surprisingly I haven't been dragging all that bad. Still not accomplishing much, not even going for a walk, but at least I didn't crash out.
Hopped on the morning routine, but at this point that's mostly just getting the usual stuff done quick so I can see what's going on in the crypto markets. Most of the news was about the "insurrection" in D.C. (about the most pathetic and rediculous "rebellion" I've ever seen - although my heart was glad to see the spirit of disobedience, their actions were misdirected and pointless; just begging for a different jackboot to be on their throats), but it seems like the chaos combined with the potential for more stimulus money now that Biden is certain to be the President is driving up the prices.
As I have been the past couple days, I was basically glued to the Bitcoin market all morning. When there's volume and volitility it's super entertaining to watch, especially when we keep blasting to new highs.
Caught the moment we hit $41k! If we break up out of the wedge we're forming we could see $45k here before long. The question still remains: when will it top out and roll over?
Went to actually put in a sale today, but the fu$&ing fees are outrageous now on Coinbase. Need swings of like five hundred bucks just to pay them for the privilege of taking the risk! 😡 I've started an account at OKCoin, the fees are much lower, but so is the volume, like 1/40th, so I'm still hesitant. Plus I'll have to pay the damn fees just to move it over.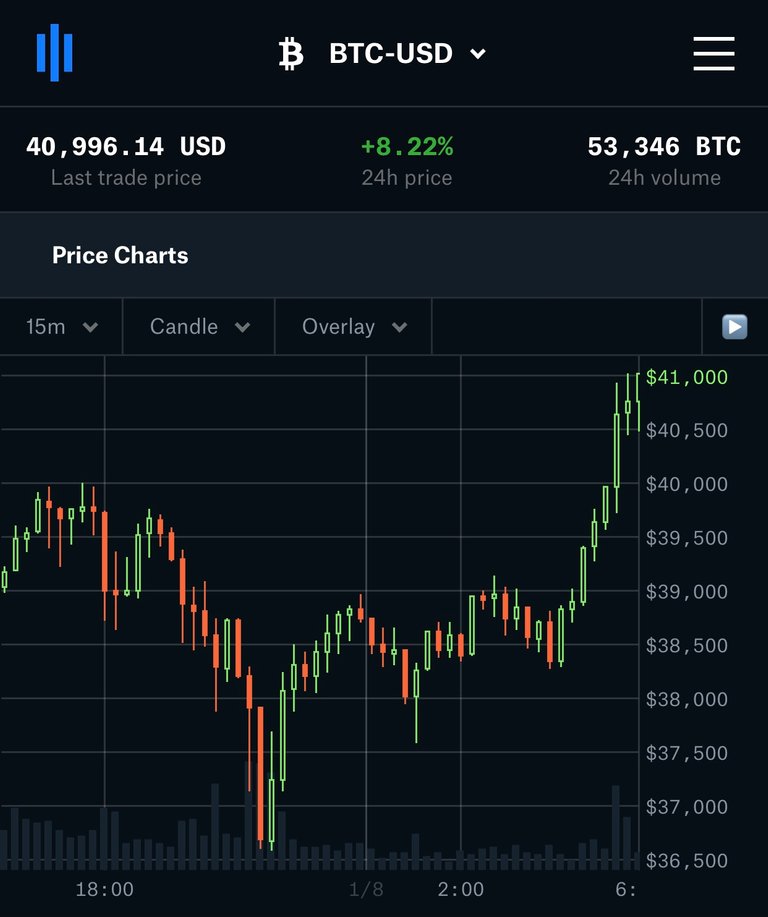 Hive even saw a little green! Seems like we're more or less being dragged upward kicking and screaming the whole way by the rise in BTC. Either way, seeing the fiat value of my profile going up is a nice change to see.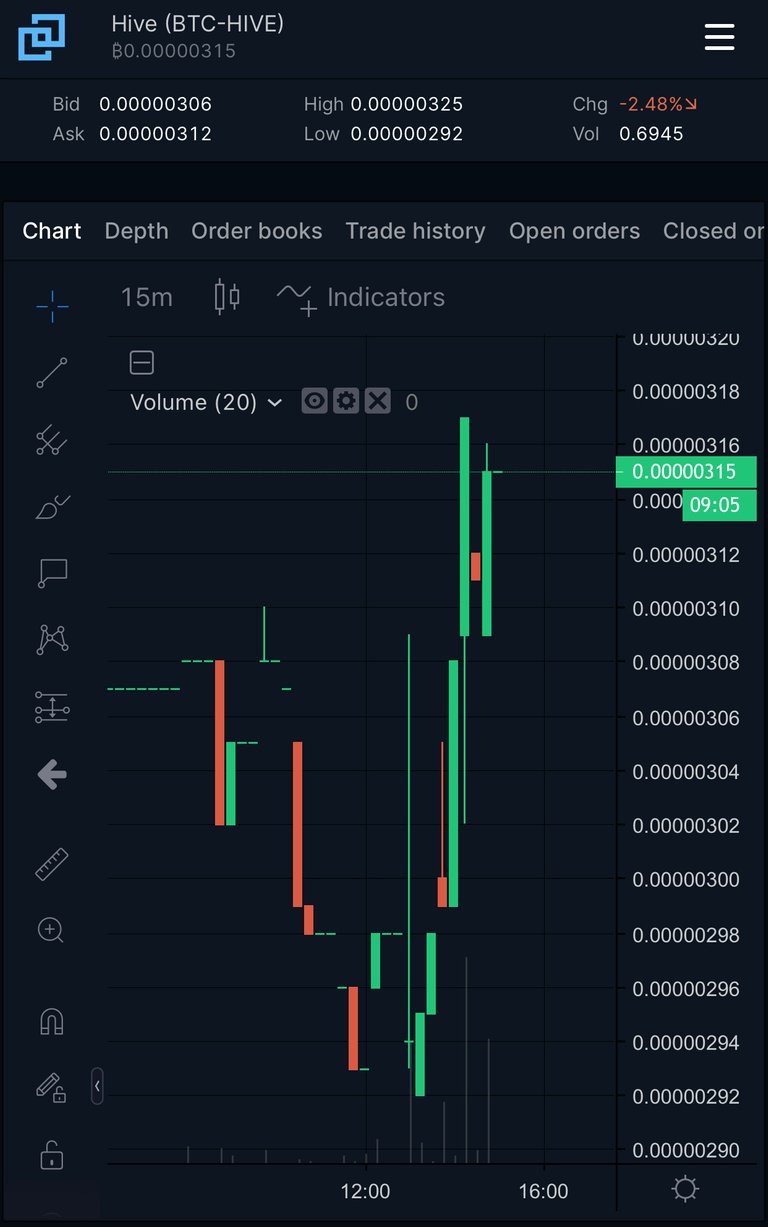 I jacked in pretty quickly, of course. I played a few more rounds of the game I got yesterday Racket: NX. It's pretty good, very challenging and made my arms fairly sore. Definitely more exciting than a simple tennis or racquetball game.
I also got another game today. Finally couldn't resist the temptation any more and bought Myst. I played it back in the day and never really got very far. It's amazing to see those familiar scenes but be able to walk around in them and look around.
I was hesitant to get it because I remember how frustrating/difficult it was...it really doesn't give you any guidance on what to do next. And, yeah, I already got kinda' frustrated with it. Solved the first puzzle and found the solution for another, but when I did it nothing happened.
Now I need a date and time or a three digit code, but I'm not finding anything anywhere. I wandered around aimlessly for a bit, but I'm just stuck at this point. I thought about looking up a walkthrough, but I want the satisfaction of figuring it out...
In the afternoon I watched the last episode of Alice in Borderland. Sad that it's over, I'm definitely liking it! Once again in a week I gotta' find something else to watch. Watched a few episodes of a show about near death experiences, but it was about as lame as you'd expect, so still need to find something.
Wenche made some pig cakes and potatoes for dinner and then we watched Mordecai, which was alright.
I had a shitton of steps left to go for the day, though, and with my arms being sore from Racket: NX I wasn't really feeling like Beat Saber, so I did some proper laps and watched some YouTube videos...addicted to "watch people die inside" compilations.
Got my steps done to keep the streak alive and then hit the sack. Fitbit recognized it, but only gave me credit for about half the steps. Still, count it!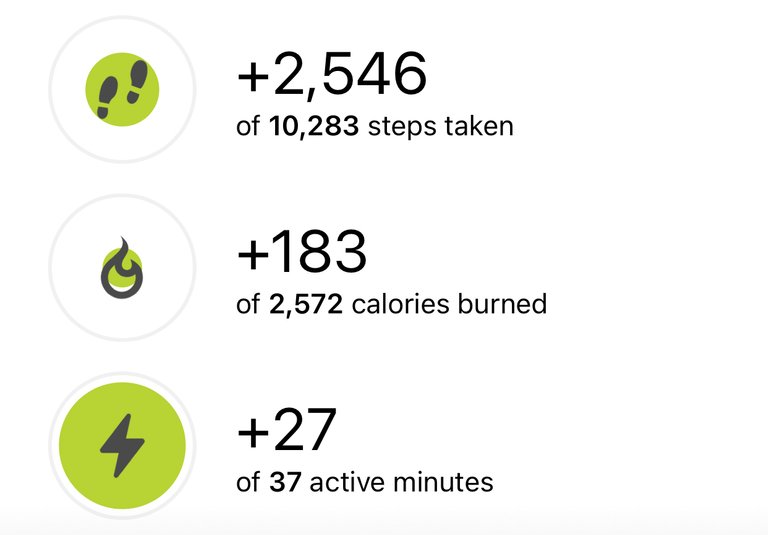 ---
Hooray! For once no crime or crises in my dCity. I went on a bit of a spree and bought a University, another Gym, the houses to populate them, and something else, I think. My crime rate actually went down for once!!!!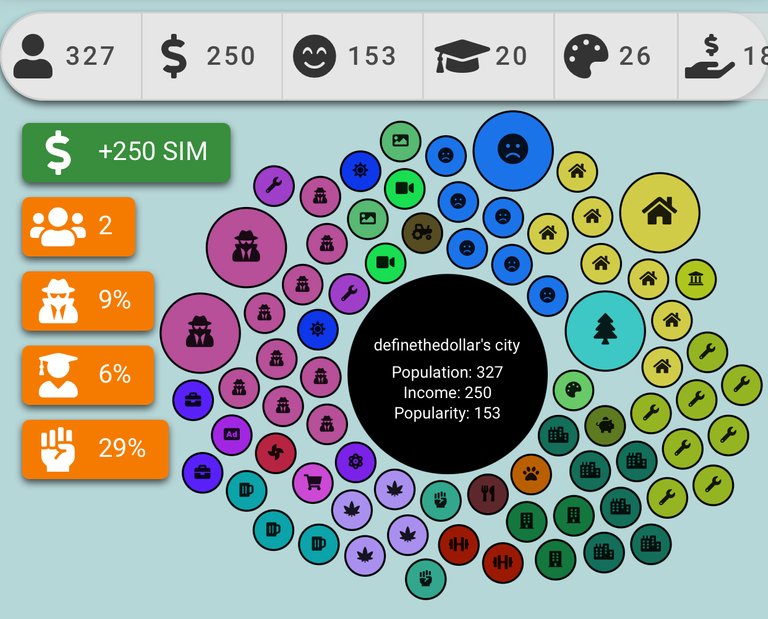 I really don't understand the discrepancy in my income, though. I double checked and it's supposed to be 250, but I'm only getting 241. 🤬😡 It's not much, but it will add up over time.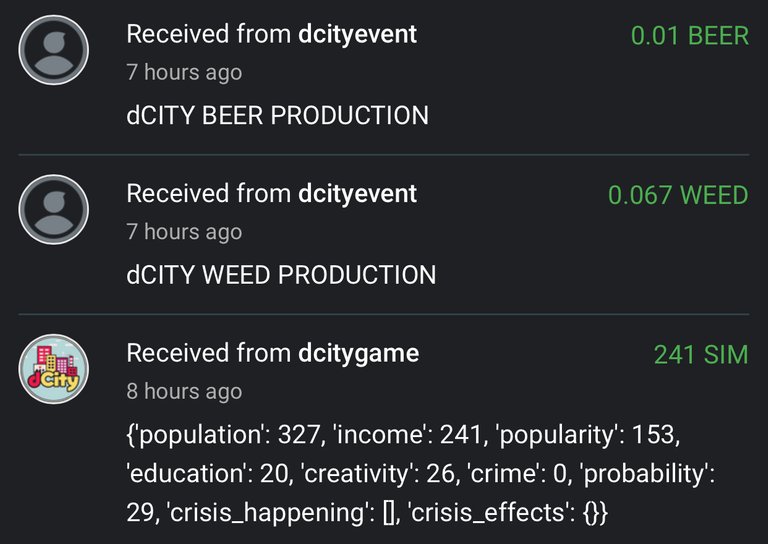 ---
Got all my Holybread tasks done today! 🤩 Just about coming up on time to renew my potions, but got plenty of gold saved up. Still haven't really messed with my new hero.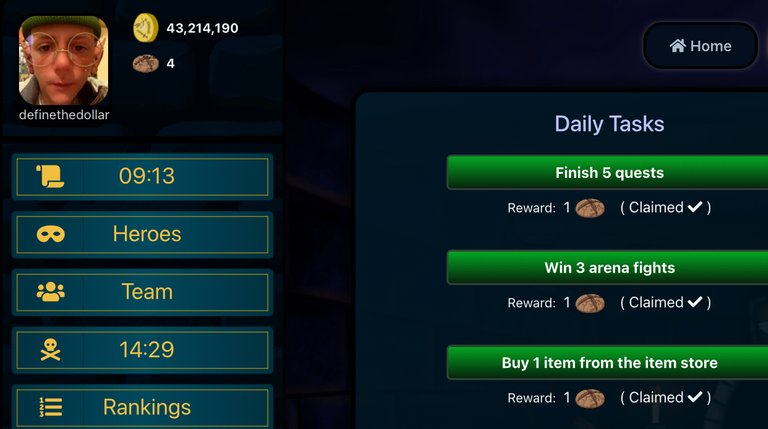 Holding onto that top ten position! Diggin' those bot votes once again. 😁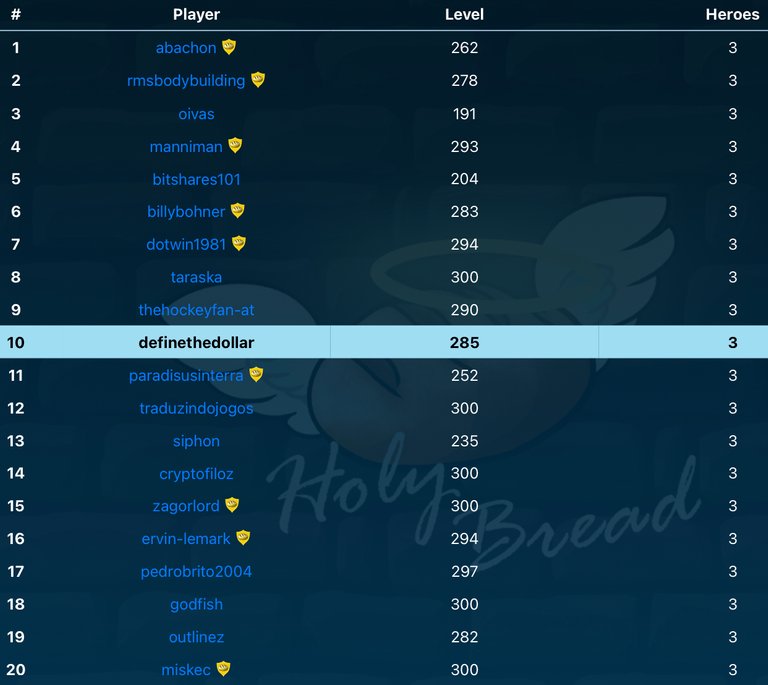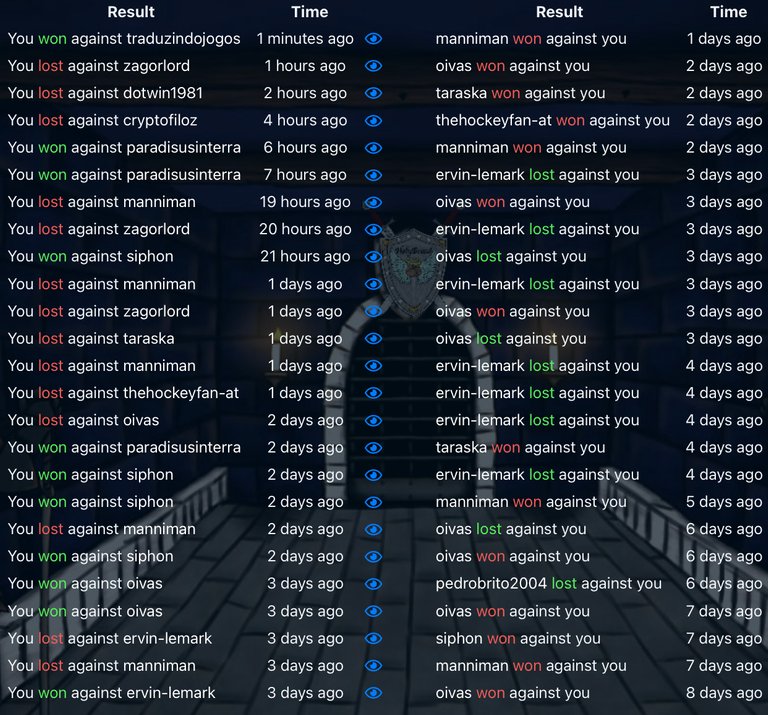 ---
Gathered up a few more CryptoBrewmaster ingredients today. Later in the day some water actually came available, so I got a brew started, but haven't sold it out yet.


---
Man! I simply cannot summon the motivation to play Splinterlands (pun definitely intended). Been having a million dollar idea about a VR game where the NFTs come to life and are 3D, but I don't have any of the skills to make it happen, so I guess that's another one I'll be butthurt on when someone else does it.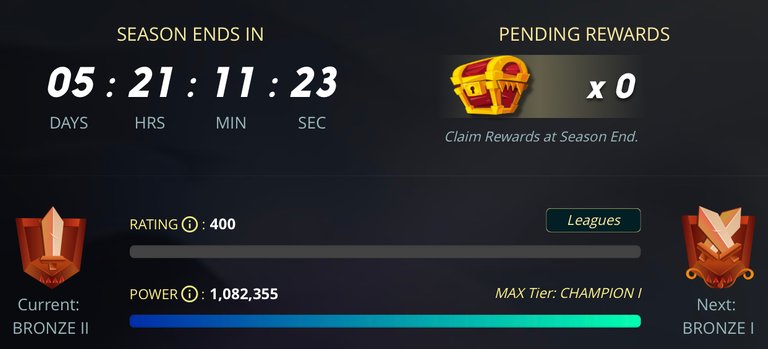 ---
Average Last 7 Days: 11,074
Lifetime Average: 15,496
10k per Day Streak: 13
Longest Streak: 204

Distance on shoes: 236.74 km
Distance on hikers: 16.3 km
#AutomaticWin Tally: 306
#AutomaticWin Streak: 0
Longest Streak: 19
#TripleTen Tally: 117
#TripleTen Streak: 0
Longest Streak: 7
#DoubleDay Tally: 155
#DoubleDay Streak: 0
Longest Streak: 5
Highest Floors: 120
Highest Daily Points: 41,528
Zombies evaded: 0/0
Mindfulness Diary:
Health: 84%
Satisfaction: 85%
Energy: 81%
Productivity: 45%
---
Referrals: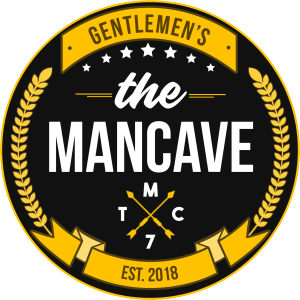 Power up and Hive on!