July 19, 21: AutomaticWin, DoubleDay, Oculus, Tutorials, Yardwork, and Games
Woah! Not only did I get a full night's sleep tonight, I got a whole hour over!!! 👍🥳 Didn't drag too badly at all. 😁
The usual morning routine is giving me ulcers at this point. Seems like each morning I wake up and my shittokens have fallen another ten percent and my risk profile has gotten worse. 😡 I'm now losing a solid fifty percent on the MATIC I bought…and I didn't just buy two, let's say. 😭 All I can do is take a big dose of hopium and wait.
I didn't get out for a proper walk today, but did some hardcore laps around the house and scored another #AutomaticWin to keep the streak going…getting real close to extending my longest streak now!
Did my post, chatted on Discord, folded and put away laundry, took care of some dishes…just the normal, time consuming with nothing to show for it, stuff.
I didn't do any actual web work, but I did spend a lot of time on it despite that fact. Web dev isn't just about html and css, it's also a lot about worrying about ways people can break things. So, I was trying to plug all the holes on the front end (restricted inputs), but that would have left me wide open anyway…need to do additional, for real, input validation on the back end. Had to realize that the front end checks are more or less just UI, making things easier for the user, not actual security checks.
I think I have a fair understanding of what I need to do (watched a bunch of tutorials on regular expressions)…hopefully I'll still be able to prevent most of the bad inputs before they even get to the back end, but in the last resort there'll be an additional check. 👍 I can say I'm learning a lot, which is great 🤓, but it's overwhelming how much I don't know.
Busted out the Oculus for a little while after lunch. I played through a couple songs on Beat Saber, but not really seriously, and then played through another level on Journey of the Gods. I think I'm nearly at the end already…sort of thought it would be longer and not really sure if it has much replay value. 🤔
I really wanted to feel a sense of having accomplished something today, so despite the humidity and skeeters 🦟 I went out and worked in the yard. Pulled a few weeds, cut back some limbs, and did a little more of the edging, but that didn't feel satisfying at all. 😢
The lawn was looking kinda' crappy, so even though it was a bigger job than I actually wanted to get into, I saw it as something finite that I could complete and say I got done. Took me several hours and several loads, with a few breaks to cool down, but I did, I got it done. Hooray! That's something done…that will have to be done again soon anyway. 😛
I was drenched with sweat 😓 when I got done, so it was a quick shower and Wenche made some sausages with veggies and smashed potatoes for dinner. Then it was some tube before bedtime, can't even remember what we watched now, was mostly paying attention to Splinterlands. 😂 Scored another #DoubleDay as well…keeping that step average up!!! 💪
---
Yay! We're back to dShitty math. Fifty-one equals forty-eight; sounds about right…thought it was forty-seven, but dShitty math is hard. Why are none of the games on this chain actually games?!?! Buy cards, get ripped off on cards…where's the "play?" Even Splinterlands boils down to just watching cards bounce back and forth on the screen.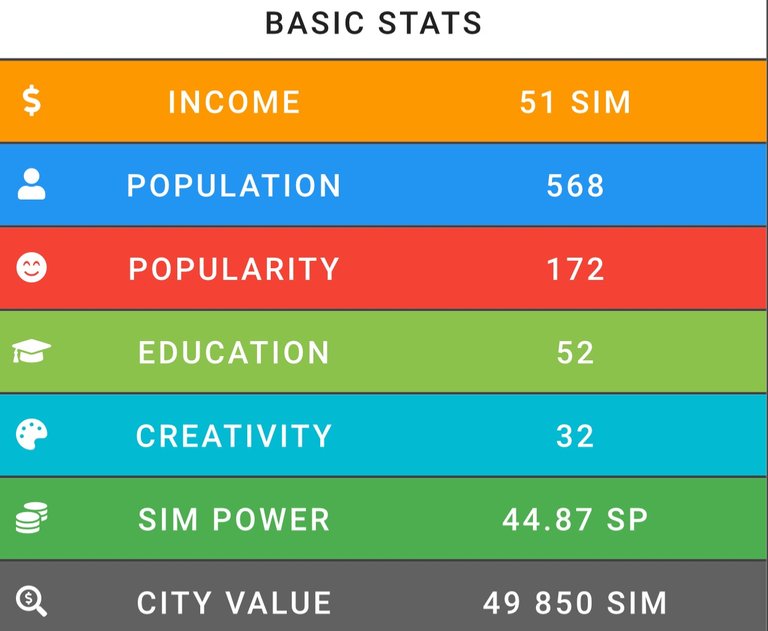 No BEER again today either. 😡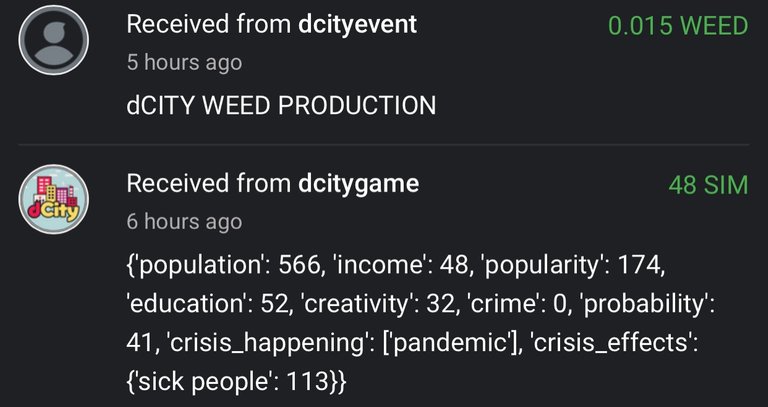 ---
Well, it appears to be official: this will be the last time my post contains a Holybread section. I suppose it was good while it lasted, but I can't say I don't have a few "fuck you" feelings. Fuck them, anyway.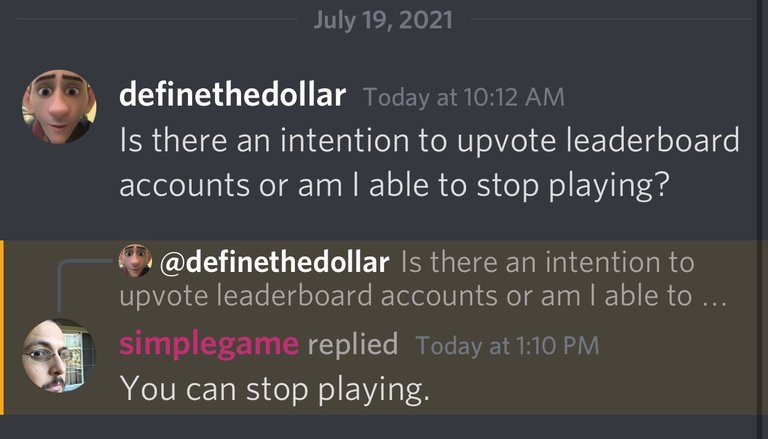 ---
Went in on CryptoBrewmaster and got the yeast which was the last ingredient I needed. I got a brew started, but have yet to collect it. Just regular ingredients, so probably just a regular lager unless I get lucky, but I have the last few times, so I'm not holding my breath.
---
No new cards on Rising Star today, just the usual missions and lessons. Now that I'm not wasting time with Holybread I'm probably going to start focusing a bit more on this game. So far I've not gotten anything back from playing, but I'm still in early stages as well…we'll see how long before I start to get fed up with this one as well. For now, though, it's ok.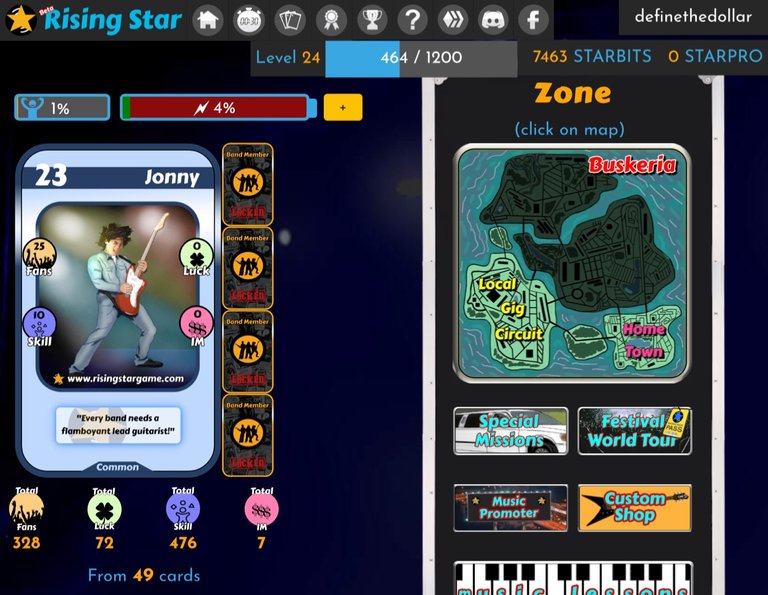 ---
I played quite a bit of Splinterlands this evening and did fairly well, actually! I kept waiting for them to pair me up with someone totally OP to stop my win streak (as the matchmaking generally does), but it only happened once! 😯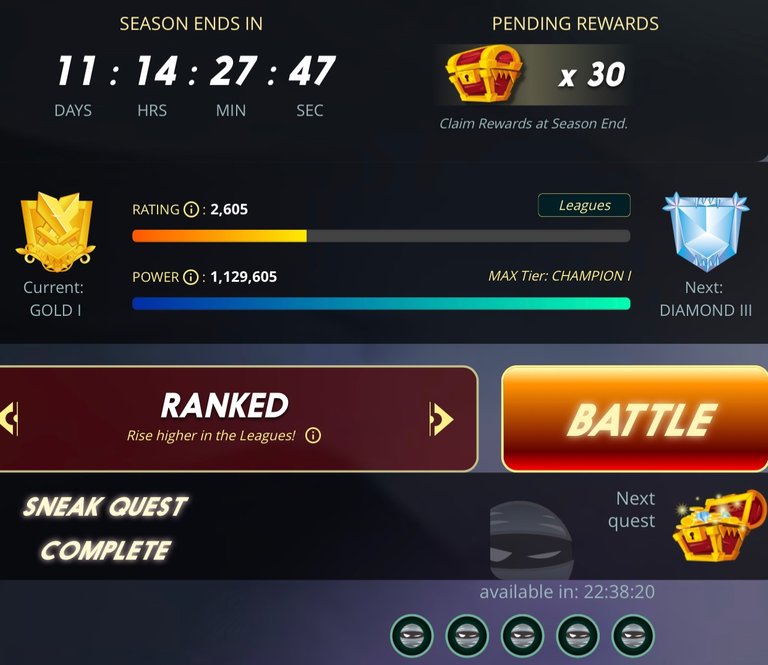 A couple nice, solid win streaks:
Got my Earth quest done back up in Gold I. Not the greatest rewards, but a couple cards: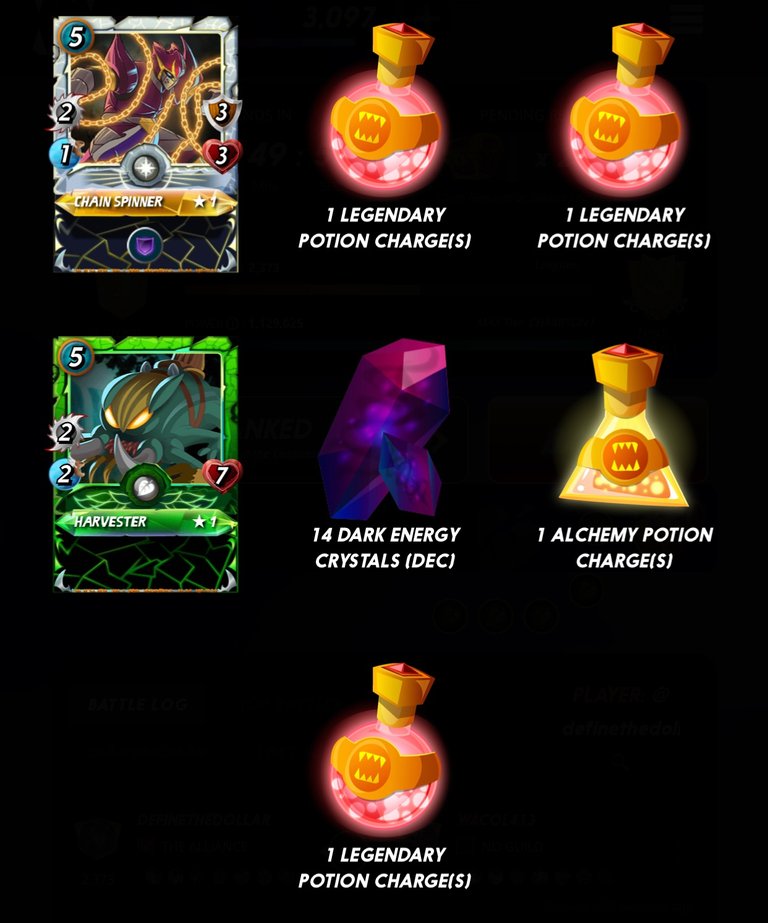 Advanced to Gold I!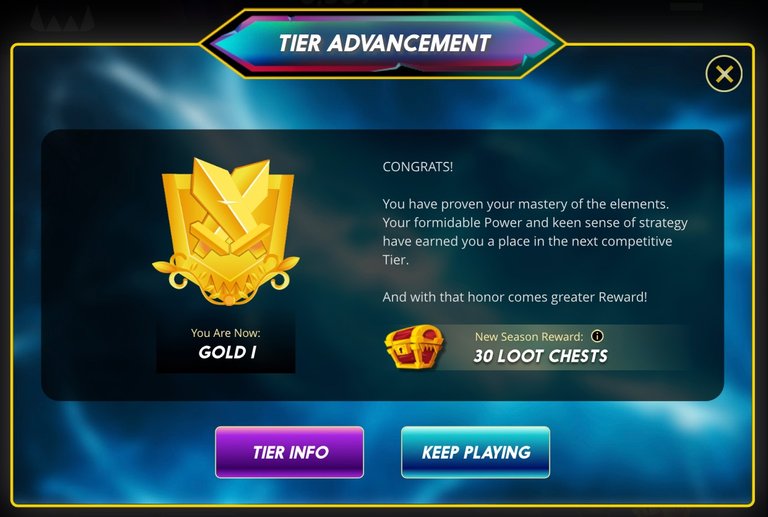 My quest for today was Sneak, which made it a little easier to switch up Splinters and not be so predictable. Got it done in Gold I and got a gold card: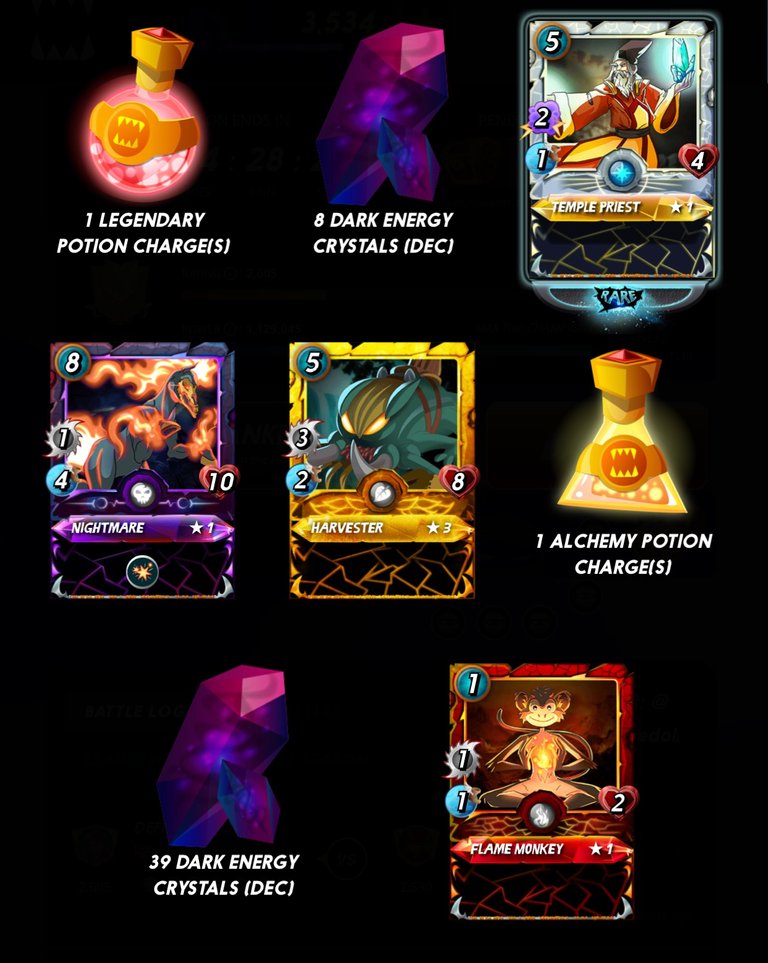 ---
Got my stats for the last week. Got lots of red flags, but to be fair, last week was always going to be tough to beat! No shame this time.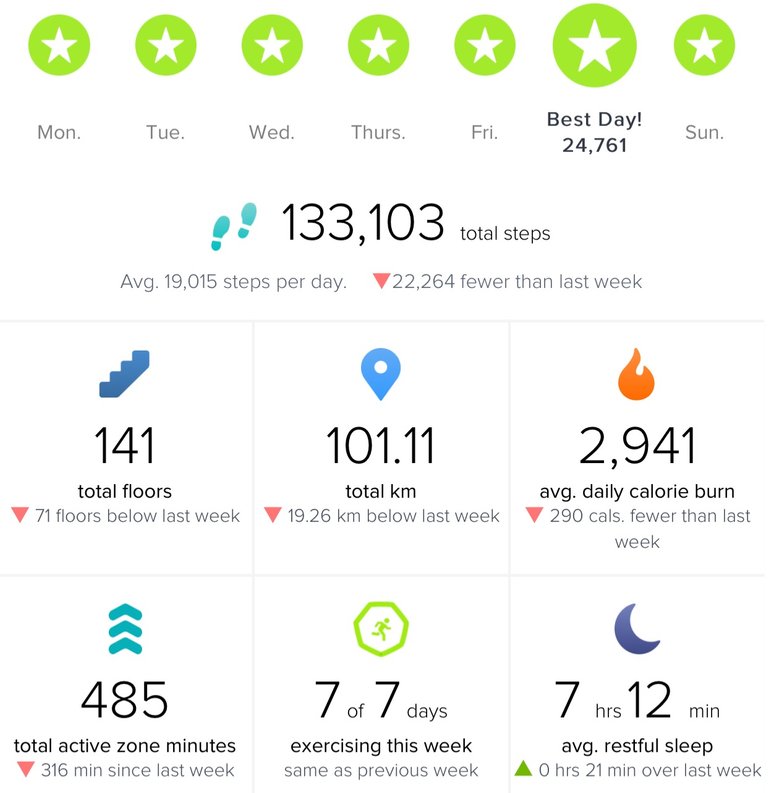 ---
Proof of #AutomaticWin: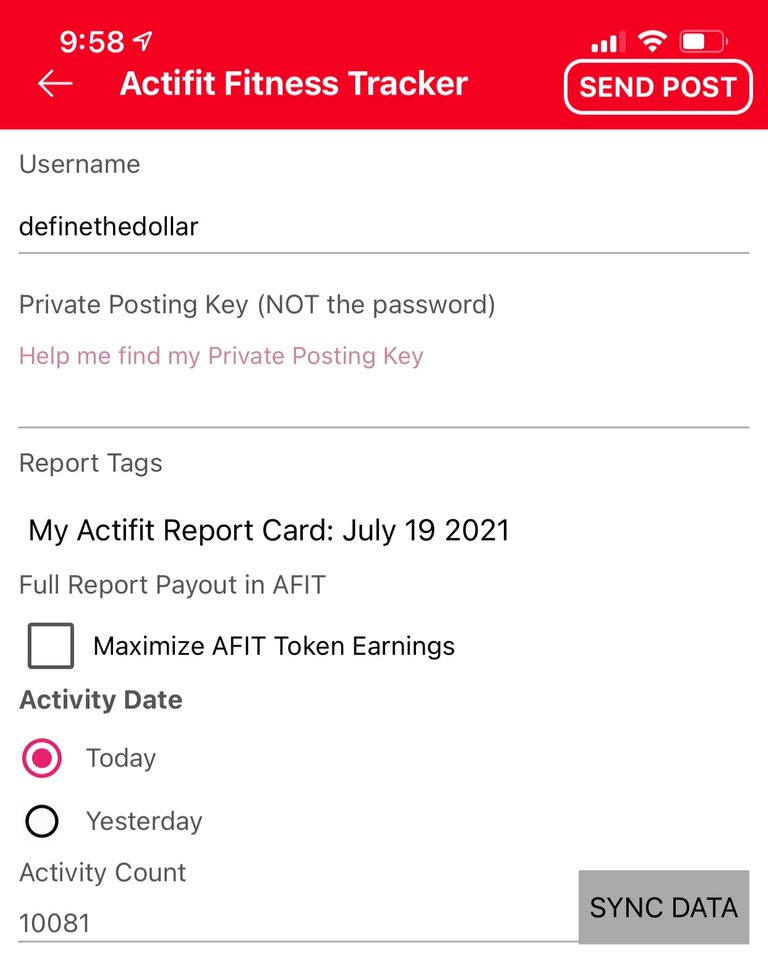 ---
Average Last 7 Days: 19,522
Lifetime Average: 15,262
10k per Day Streak: 63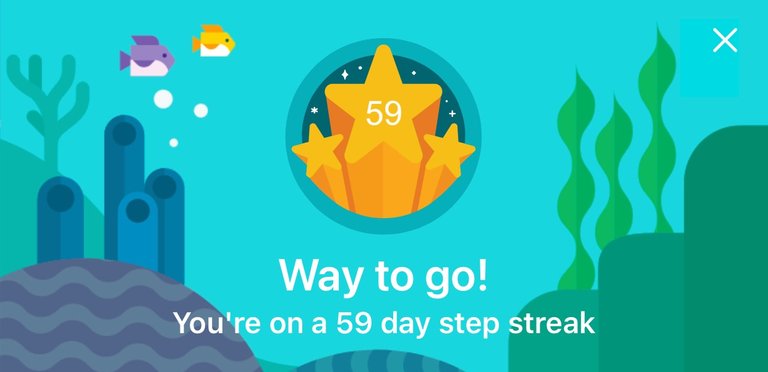 Longest Streak: 204

Distance on shoes: 569.90 km
Distance on hikers: 64.92 km
#AutomaticWin Tally: 373
#AutomaticWin Streak: 17
Longest Streak: 19
#TripleTen Tally: 118
#TripleTen Streak: 0
Longest Streak: 7
#DoubleDay Tally: 186
#DoubleDay Streak: 1
Longest Streak: 12
Highest Floors: 120
Highest Daily Steps: 41,528
Zombies evaded: 0/0
Mindfulness Diary:
Health: 86%
Satisfaction: 86%
Energy: 90%
Productivity: 83%
---
Referrals: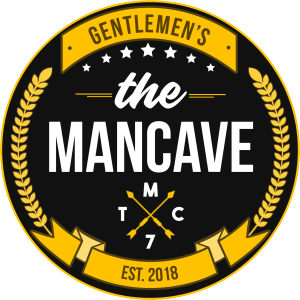 Power up and Hive on!
---
---