July 21, 21: AutomaticWin, DoubleDay, Oculus, Crashing, Laps, and Games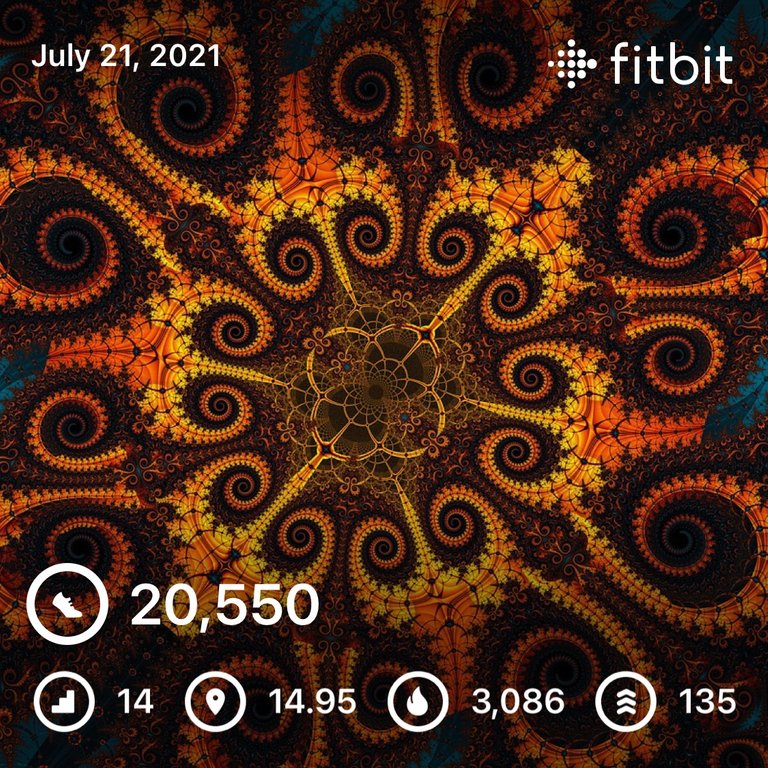 Up at six today, but still an hour short. I wouldn't say yet another hour short, but once again it did catch up to me and I crashed out for an hour or so in the afternoon…pretty much kills the day on either side of the nap. 😡
Had to hit my productivity stat pretty hard today, not much done other than taking care of some of the usual mundane shite around the house. The computer sat open, but I didn't do any work on it.
Speaking of usual mundane, the morning routine was actually slightly more pleasant this morning than the last however many…the crypto markets had some ups, finally! Made back quite a bit of my loss and my risk profile is way back into the green.
I'd been sitting accumulating FIRE for the last four days, but since it looks like we may have bottomed out (at least temporarily), I swapped over into MATIC…lowers my average entry price by a little also, which I don't mind.
Seriously losing hard on those LP tokens, though and the impermanent loss seems to get worse since most of the swaps get routed through USDC. 😨 I'm having faith, though, since I don't have much other choice. 😛
Still hesitant to bridge any more ETH over to Polygon, but then frustrated that meanwhile I'm earning no interest. 😡
During my morning conversation with the BROs, Ray introduced us to a relatively new social platform: BitClout. Spent quite a bit of time learning about it, getting an account set up, and playing around.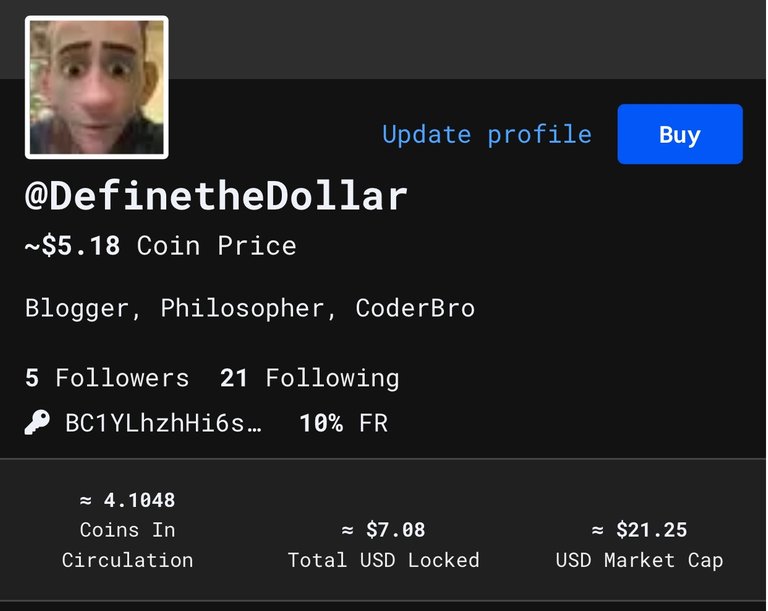 It seems very cool, actually! It's short form (280 characters) like Twitter, but every account automatically gets its own Creator Coin. Mine is already worth like five bucks! Only just beginning with it, but I like it so far…thinking about ways I might leverage an account over there to help build Solairitas. 🤔
From what I've seen so far, there appears to be a lot of building going on there and NFTs are in the works. It's been criticized as a scam for being able to get money in, but not out, but I think that's been fixed…still need to verify for myself that it's possible to exchange out of CLOUT to something else.
Other than passing out for an hour and feeling like absolute crap afterwards (both physically and in terms of self-image), I played some Oculus. Still working through the last level of Journey of the Gods, but wasn't up for the motion for too long, so I got a massive sweat on playing some Beat Saber and then hit the shower.
Just had a piece of leftover pizza 🍕 for dinner and then, since I was only a few thousand steps away from the #DoubleDay, I did some laps to finish out and then went to bed again.
---
General crime makes dShitty generally shitty.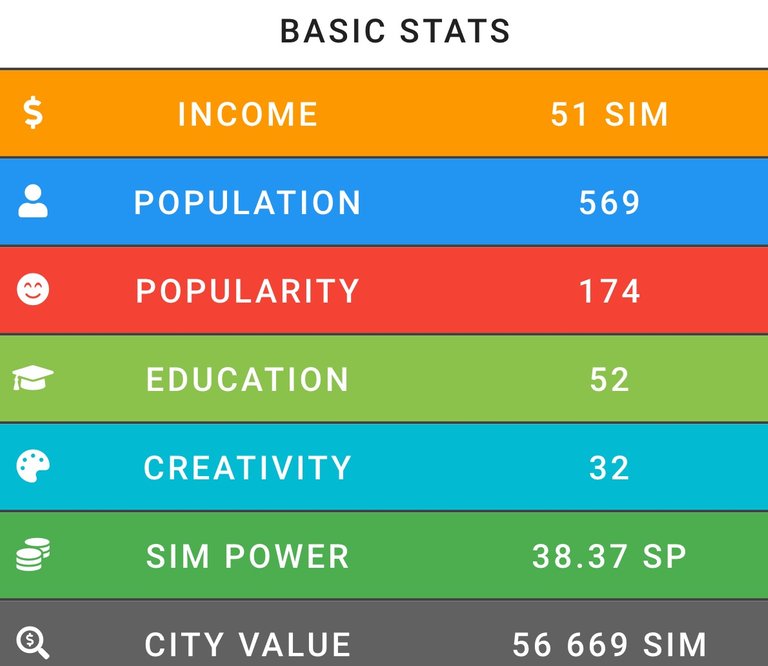 Is this utterly broken system the state of things now? I suppose it's been messed up long enough to call it a paradigm.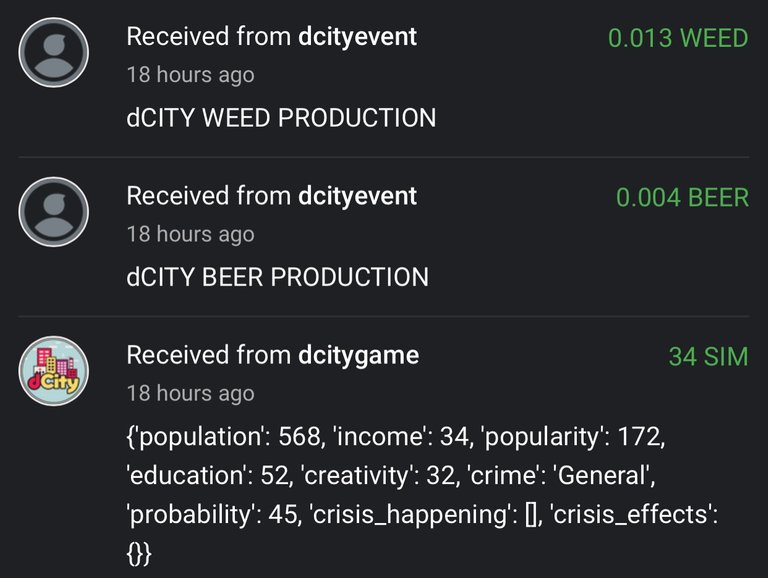 ---
I finally remembered to go into CryptoBrewmaster and collect my brew. As I had expected, it was just a regular lager. Sold it out for four CBM and started another ingredient going. I think water is the only thing I need right now, but when I went in again the server was under maintenance.
---
Did some more missions and lessons, as usual, on Rising Star. I had a bit more Starbits saved up, so I went in and found a couple more cards that I could afford…just some common instruments, but adding to the number of unique cards, so that helps. Still need some more fans before I can do the first mission in the next area.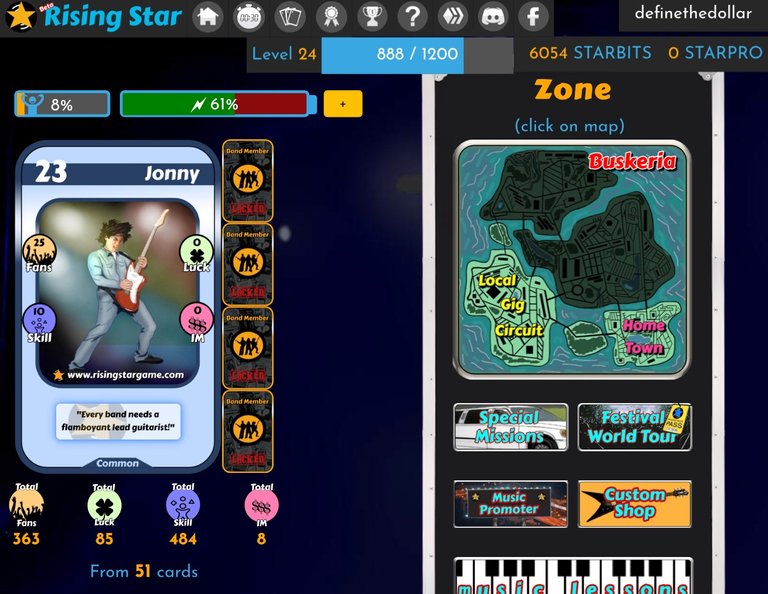 ---
In the evening instead of immediately plopping in front of the tube, I did some laps and played some Splinterlands while I did to occupy my brain.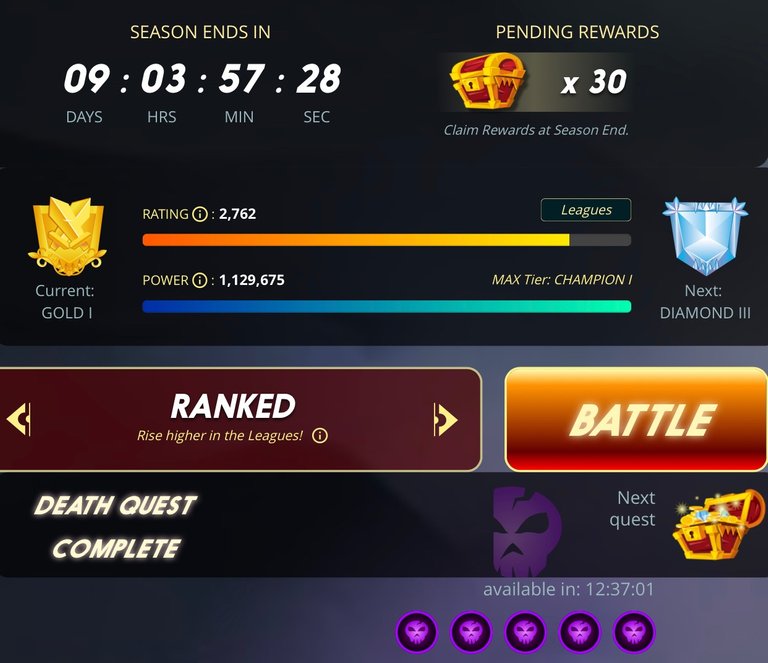 Was somewhat rough there for a while, but I didn't rage quit and ended up making a little progress.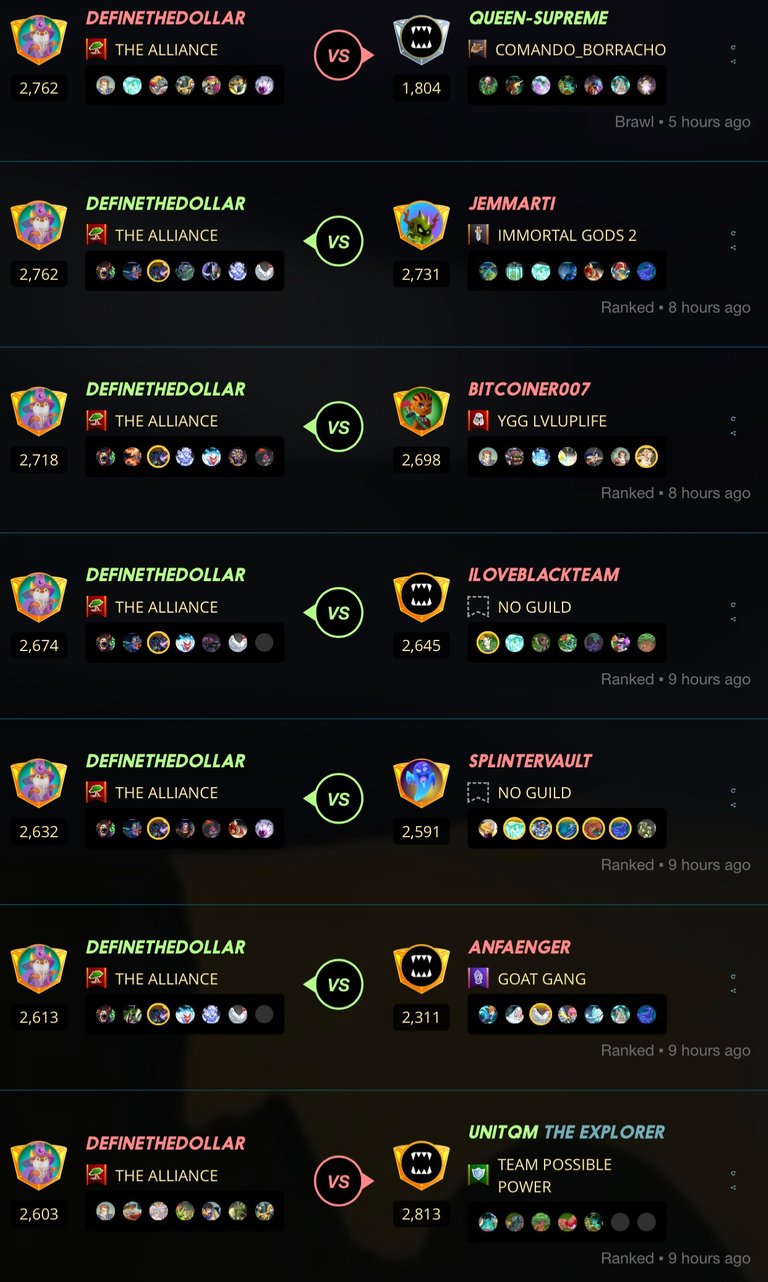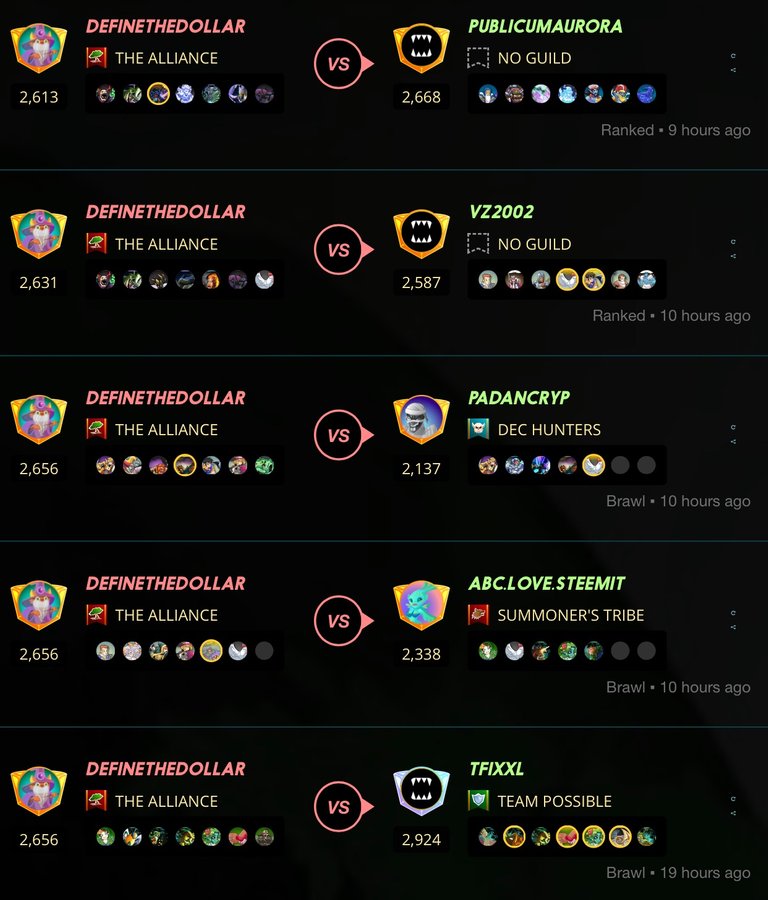 Had Death splinter for my quest today. Got it done and got a really nice chunk of DEC! 🤩🥳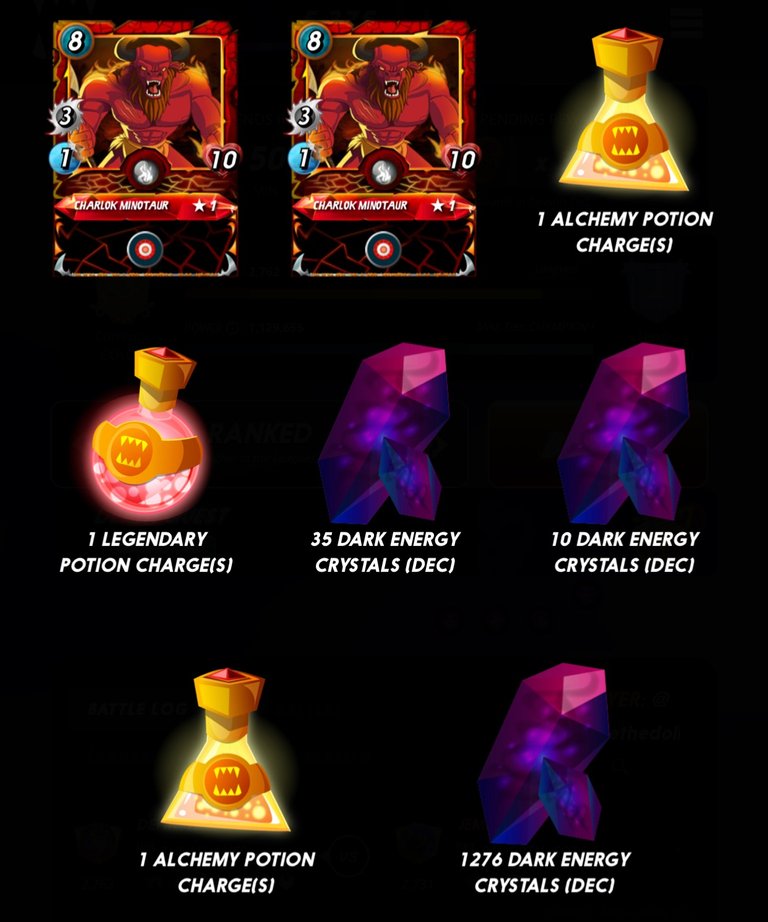 Leveled up my Minotaur as well! 👍
---
Proof of #AutomaticWin: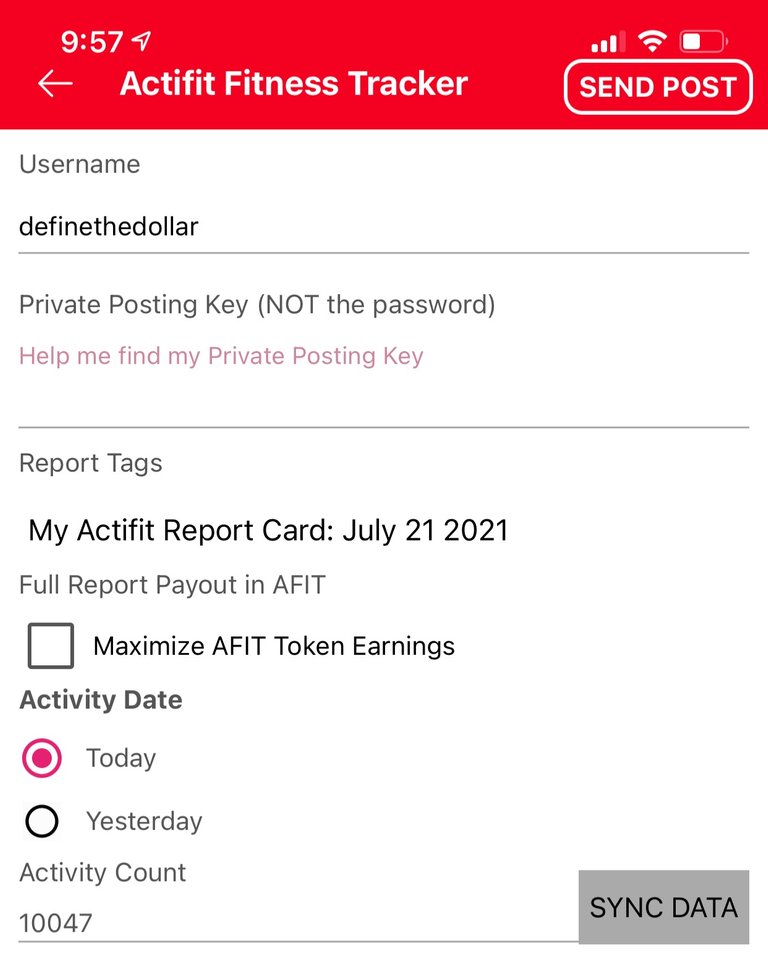 ---
Average Last 7 Days: 19,967
Lifetime Average: 15,269
10k per Day Streak: 65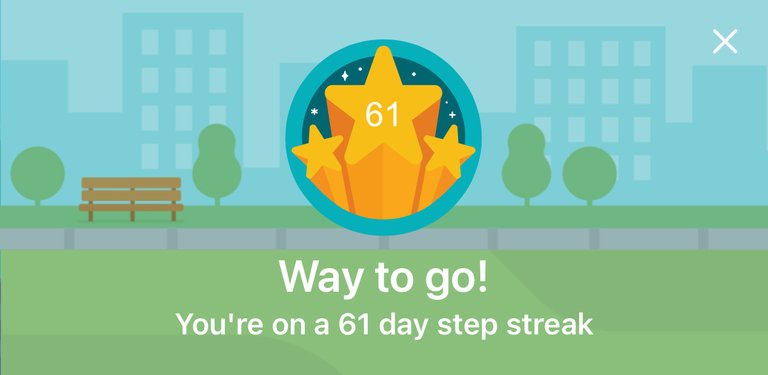 Longest Streak: 204

Distance on shoes: 569.90 km
Distance on hikers: 64.92 km
#AutomaticWin Tally: 375
#AutomaticWin Streak: 19
Longest Streak: 19
#TripleTen Tally: 118
#TripleTen Streak: 0
Longest Streak: 7
#DoubleDay Tally: 187
#DoubleDay Streak: 1
Longest Streak: 12
Highest Floors: 120
Highest Daily Steps: 41,528
Zombies evaded: 0/0
Mindfulness Diary:
Health: 85%
Satisfaction: 80%
Energy: 82%
Productivity: 60%
---
Referrals: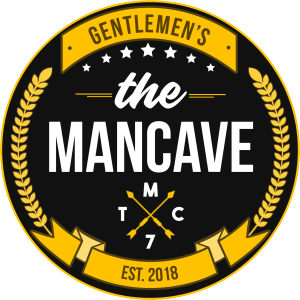 Power up and Hive on!
---
---