June 10, 22: Routine, Oculus, Coding Research, Pizza Trivia, TV, and Games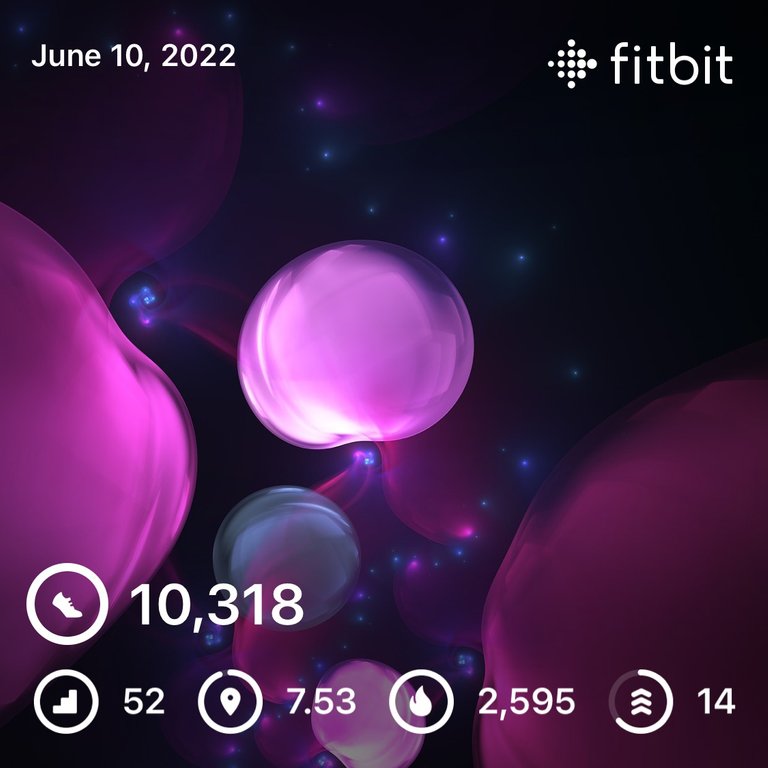 Got to bed pretty late tonight, round about ten, but did sleep until nearly six and was only an hour short. Crashed out for a few hours in the afternoon yesterday, so caught up a little, but definitely feeling low motivation/energy. Despite that, tried to do some learning and research on webdev for quite a while today.
Cryptos were brutal today and were showing double-digit reds. 😡😭 BTC broke back below $30k, but we still seem to be trading sideways within a band of three to four thousand $28-32k. Not much otherwise to note about the morning routine, just the usual, except that now includes playing Wombat games and messing a lot with COIN.
Been a little over a week since I started with the COIN subscription and while I have hit a couple nice big geomines and I'm definitely making a lot more than just the basic, it doesn't look like I'm going to break even. Dibs said he thinks it's not likely to be profitable without a SentinelX, and I think he might be right. Doubling all my earnings would make a significant difference, for sure, so I'm definitely itching to get one.
I looked into running a BridgeX (like an XYO node), and played around with it for a while, but didn't really get anywhere. I successfully reported a block and got a hash, but I never found it on the explorer nor saw any credit for it. Not sure, but the dedicated Raspberry Pi's are sold out.
Today's primary goal was to secure a roll off dumpster. My anxiety was a bit high, though, don't like having to call…they should just put the prices and availability on the website. Otherwise, the website isn't anything more than a vehicle for their phone number. 😡
Luckily, Wenche was willing to do it and we tried to pin down exactly what size we're going to need and whether or not it will fit in the driveway. We settled on this one: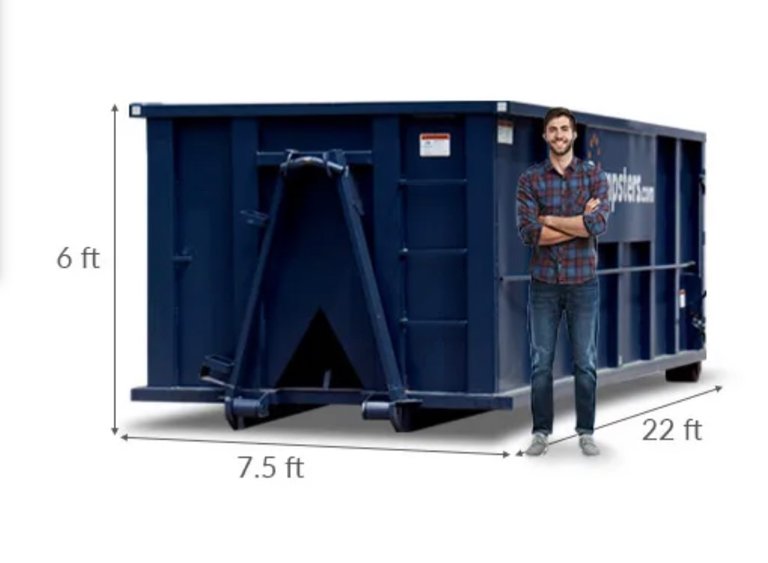 Should, hopefully, just barely fit in the driveway and, even more hopefully, will be big enough. Seems that they only let you get it for a week even though we only need it for the weekend. 😡🤬 They'll probably pick it up earlier, but we still have to pay for the whole week; friggin' bullshit.
She called around to a few different places and none of them even had one available. 😱😢😡 Maybe next weekend, though, I think there was one the right size available then, but either way goal not achieved, we don't have one lined up yet.
Got my post published, but for the third day in a row, it wasn't really up to snuff. I was going to go back in right after and edit, but even that didn't end up happening.
Like I said, I did spend quite a bit of time researching and watching tutorials on React. I did use it to create a site a while back, but it's been a while and I remember I'd gotten stuck with trying to pass props between components last time I tried.
This does, however, represent scrapping the entire last year's worth of work and starting again from literal scratch. 😭 I went with HostGator for hosting, which led naturally to WordPress and working in JS on the front end and PHP on the back end.
Went through all the learning curve with PHP and got things to work, but ended up getting fatally stuck not being able to run Node on the backend. This meant that I have to upgrade to at least a VPS and might as well switch to Privex for that.
I could copy over what I have, but honestly, a lot of the struggles I've had have been fighting with WordPress…it wants to do everything automatically, so it's a pain to get it to do what I want. Might as well take control of my own CSS and all the rest and do it over in React/Express/Node.
Even if I get it going on my local machine (which can't barely even open Chrome), then there's the whole getting it to work on a remote (Linux) server and Putty and Caddy and a ton of other shit I don't even know about…😱 Oh, then there's an actual game to create from nothingness; how dumb am I?
Jumped into VR and played some Resi 4 for a bit. Kinda' got fed up with the challenges for now and decided to try another play through with the bonuses I unlocked…the hand cannon is seriously OP! 😁
Got a shower and then realized that I was late for Pizza Trivia. 😱😱 Got in like fifteen minutes late, but still had a good chance. Didn't do quite as well today as I usually do (plus I think the stakes were lower because TipCC wasn't working), but I did end up with a couple more PIZZA than I started with. 🍕
When Wenche got home she made us some pasta and meat sauce for dinner and we watched Guardians of the Galaxy and I played a ton of Splinterlands until bedtime.
---
Nine minus one is twenty? Ok, dShitty, whatever you say. When will nine equal the hundreds I should be getting every day…and how about the hundreds every day for the last year or so? When will I make those up?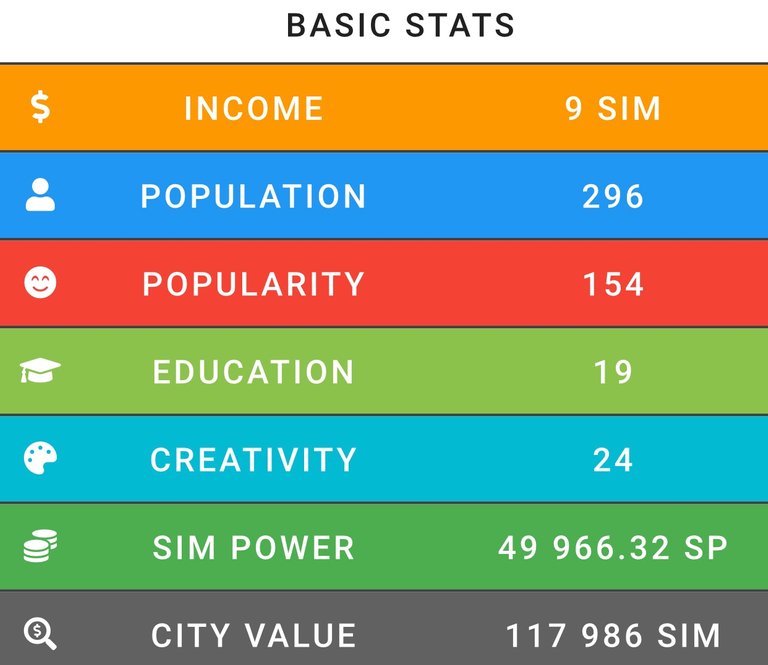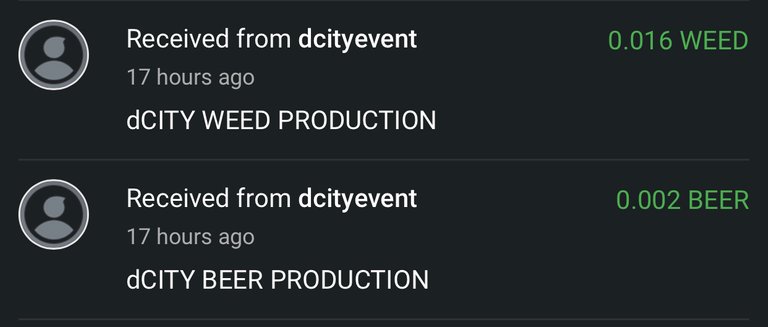 ---
My Ego had risen to one on Rising Star, but I ignored it and went ahead with missions anyway. Now I've got some drunks as well, so decided to switch to lessons for now. Not sure working towards the millionaire thing is even worth it any more, but otherwise I don't have any reason to play this…we'll see. Trying to recall…don't think I e actually put any money into this game, though, got a free start and just recycled my earnings back in, so I will admit that there's no animosity there.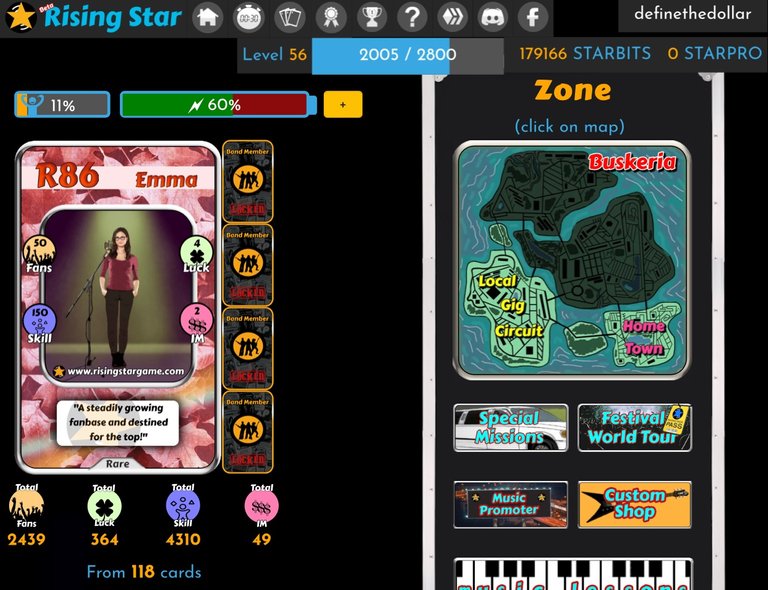 ---
Finally time to have to get onto the computer again and deal with HashKings. It's not just their UI programming that suck (have to refresh to get any new information), my computer is seriously fucked. 🤬. It's gotten beyond the point of just being annoying now, it's so bad that it's basically unusable. 😭
Spent hours already fighting with it and trying to figure out what's going on. Best I can find is that it's Windows 10 that's fucked…it's their background services bullshit chewing 100% of CPU and memory. 🤬🤬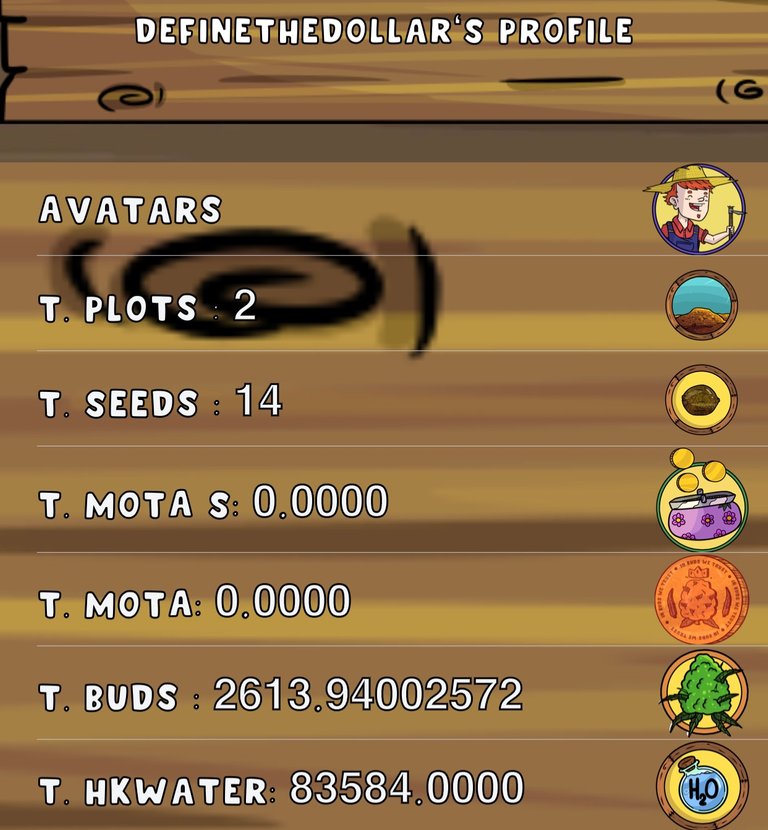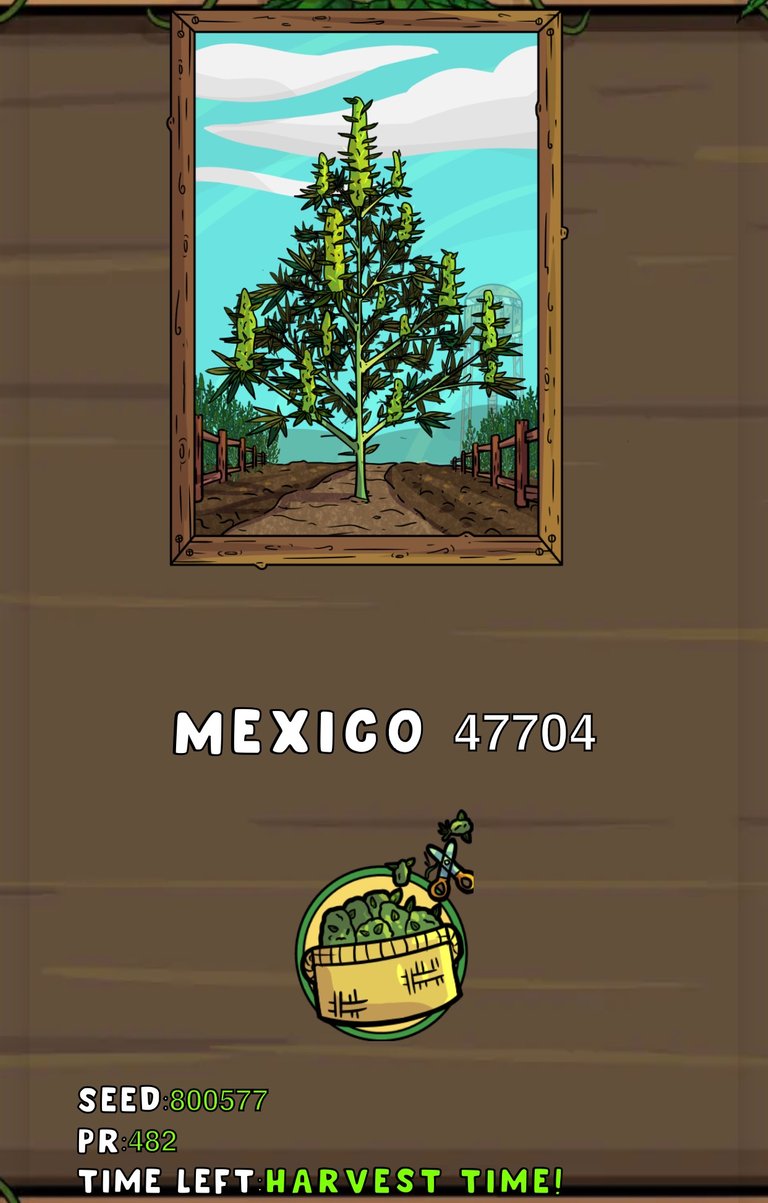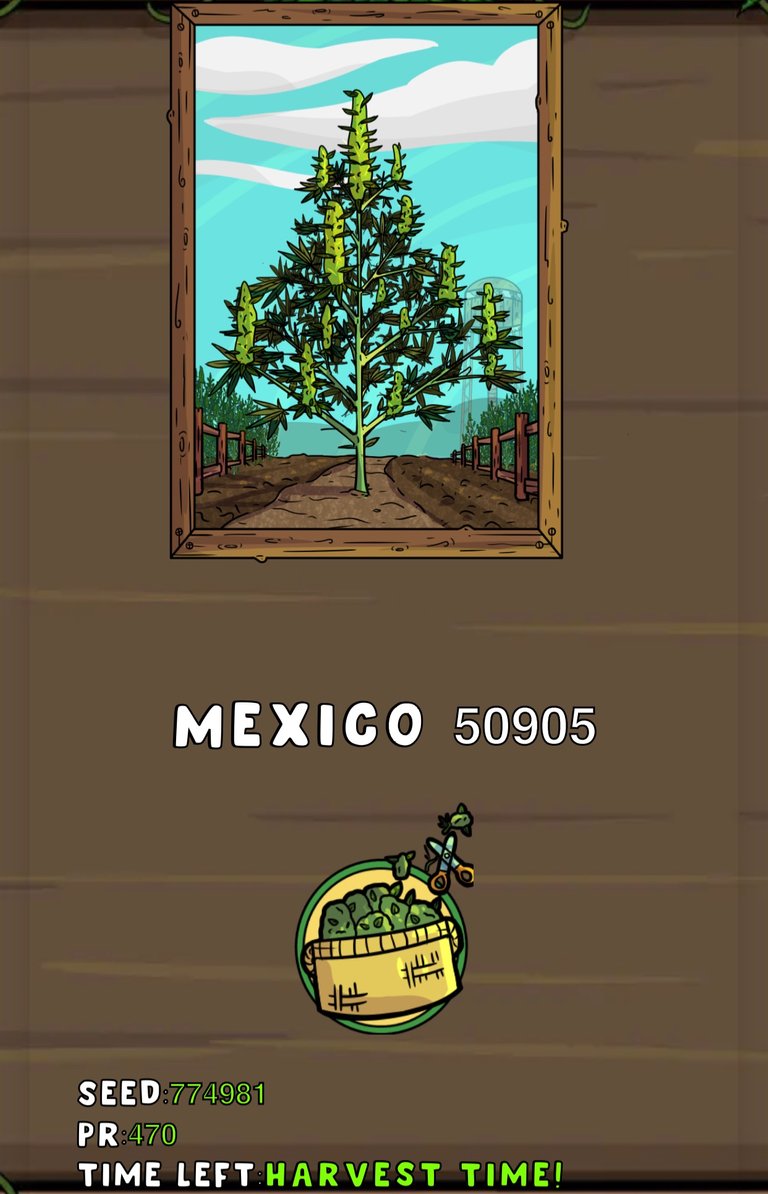 ---
Played quite a bit of Splinterlands this evening and it went really well!!! 😱🥳 Got a fantastic win streak and plowed all the way through Gold I up to Diamond in a single day! 💪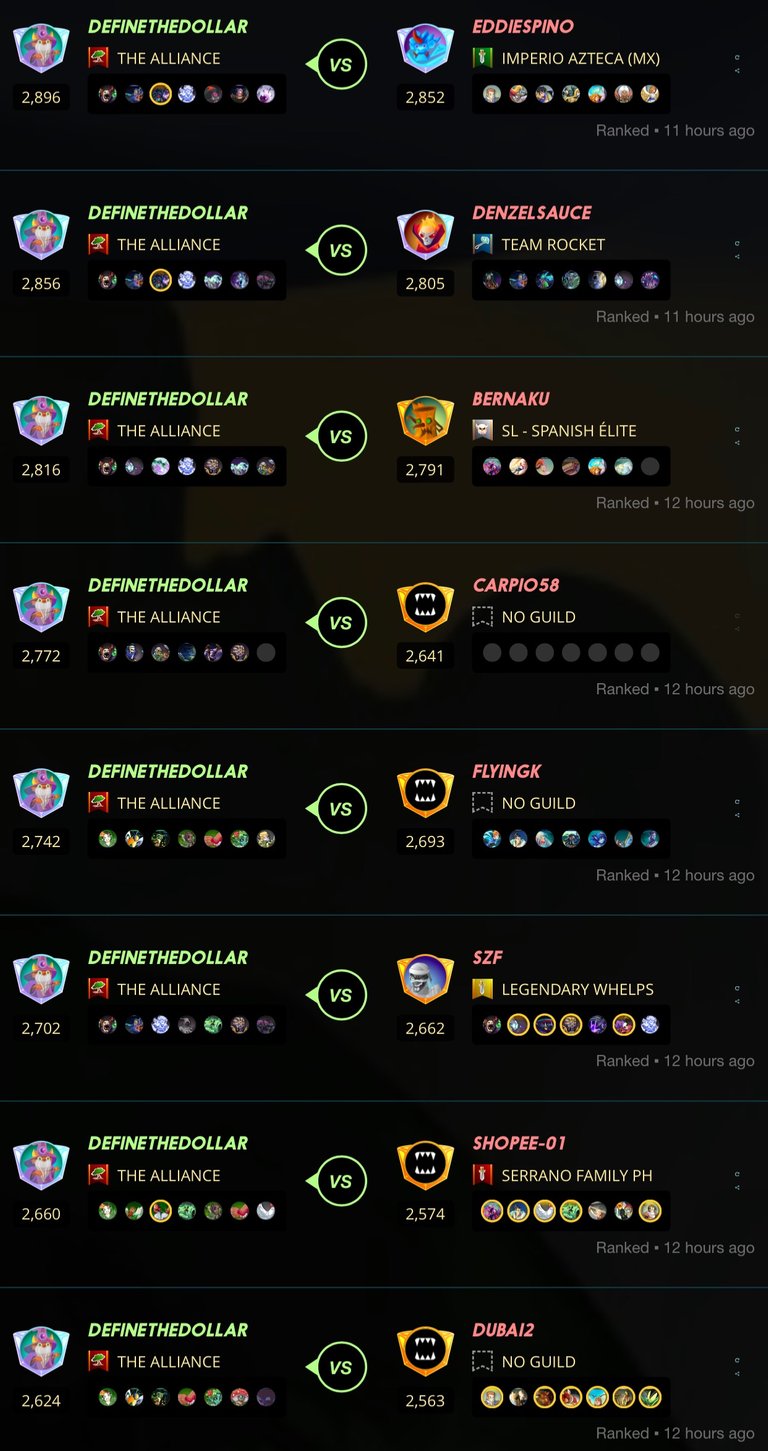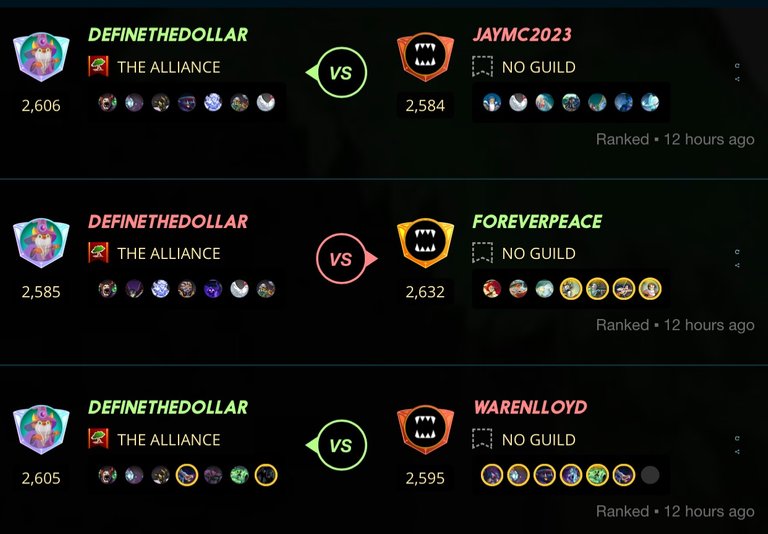 I still think the rewards system is borked, but I did get a couple cards and a solid chunk of DEC: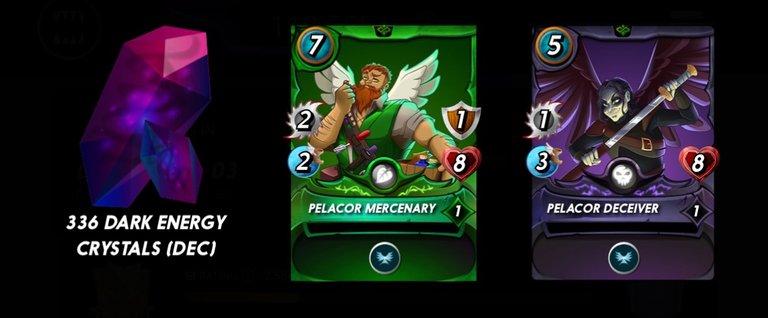 Got my brawl rewards and had enough for another Gladiator pack. Not much to speak of there, though: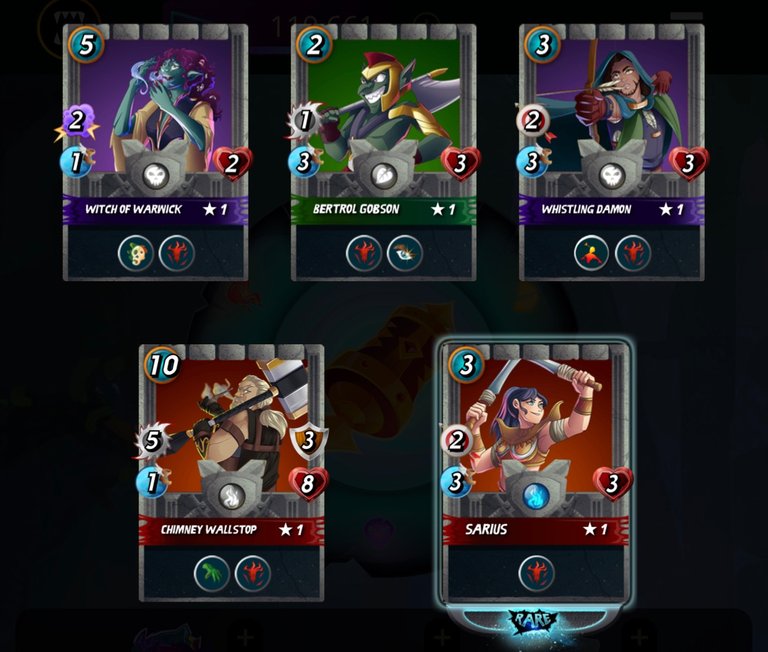 Four days left in the season and I made it back to Diamond. 👍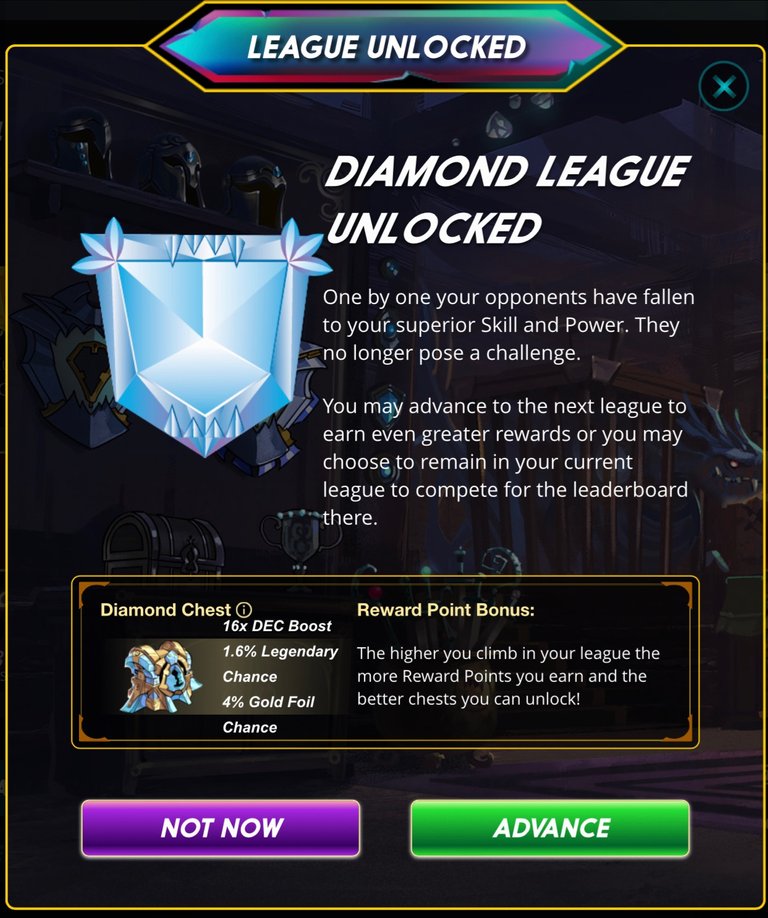 My SPS drop has gone back up above ninety, which is nice. Just staked it up for today and claimed my interest and vouchers. Didn't make any moves with vouchers today, but already considering moving some more out…they're down kinda' hard, but liquid funds are liquid funds.
---

Broke my Wordle steak already…one whole day in a row. 😭

---
Average Last 7 Days: 13,692
Lifetime Average: 14,922
10k per Day Streak: 7
Seven days in a row now and no streak count. 🤬🤬🤬
Longest Streak: 204

Distance on shoes: 790.22 km
Distance on hikers: 67.07 km
#AutomaticWin Tally: 421
#AutomaticWin Streak: 0
Longest Streak: 53
#TripleTen Tally: 118
#TripleTen Streak: 0
Longest Streak: 7
#DoubleDay Tally: 233
#DoubleDay Streak: 0
Longest Streak: 37
Highest Floors: 120
Highest Daily Steps: 41,528
Zombies evaded: 0/0
Mindfulness Diary:
Health: 74%
Satisfaction: 77%
Energy: 76%
Productivity: 74%
---
Referrals: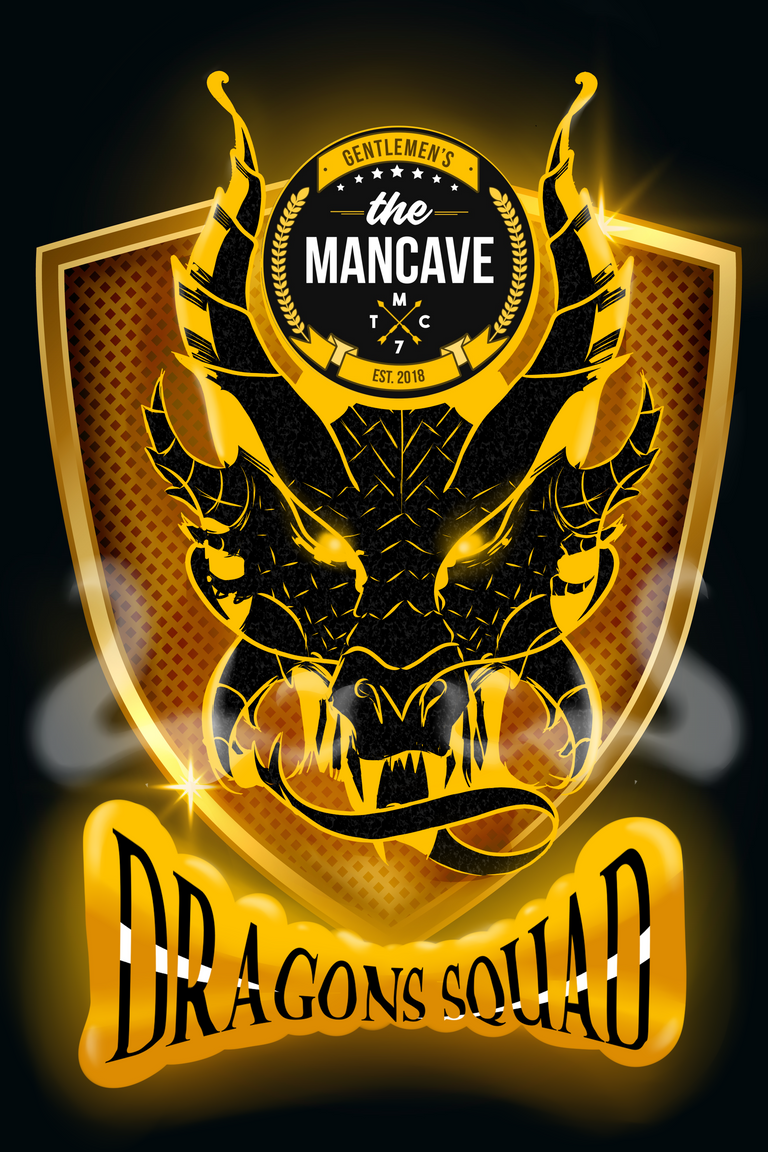 Power up and Hive on!
---
---