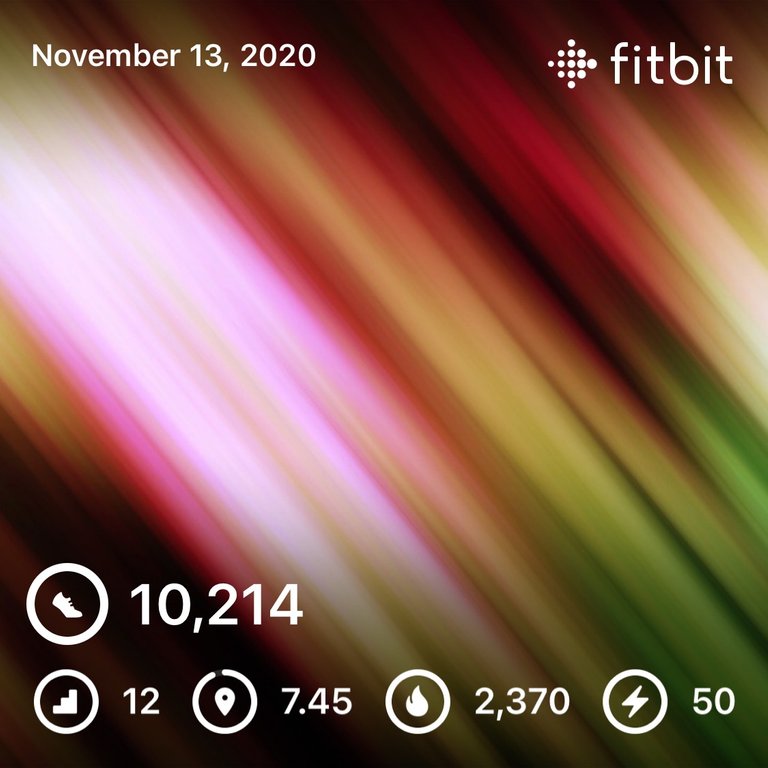 Up at five thirty again today, but miracle of miracles, I got a full eight hours! Batting like one for ten on those, but I'll take it where I can get it!!
Did the usual morning routine, but my back and now my guts were hurting really bad. I think that the antibiotics I'm taking for the infected tooth have messed up my tummy microbiome, which in turn has seriously aggravated the, ummm, exit path.
I can't say that it hurt so bad I cried, but my eyes did water...couldn't help it.
Otherwise, crypto markets still showing strength if not maybe in for a bit of retracement.
I watched some more tutorials on YouTube, but found it really hard to focus again. Pain will do that. Decided to lay down for a bit and watched a Norwegian movie: Kadaver.
It was pretty intense...post nuclear apocalypse people are dying and starving everywhere and a family gets invited to a big hotel to see a play and get a meal...turns out, they were the meal! Could have guessed, right?
The main character ends up destroying the whole thing from the inside by exposing what is going on to the "actors," but as she walks away with her daughter into all the death and decay, she looks back with a ray of hope...😱 Pretty good flick, kept me awake anyway.
Didn't really accomplish too much otherwise. I really didn't feel like it, and it hurt pretty badly, but I got my laps in and finished out my steps for the day.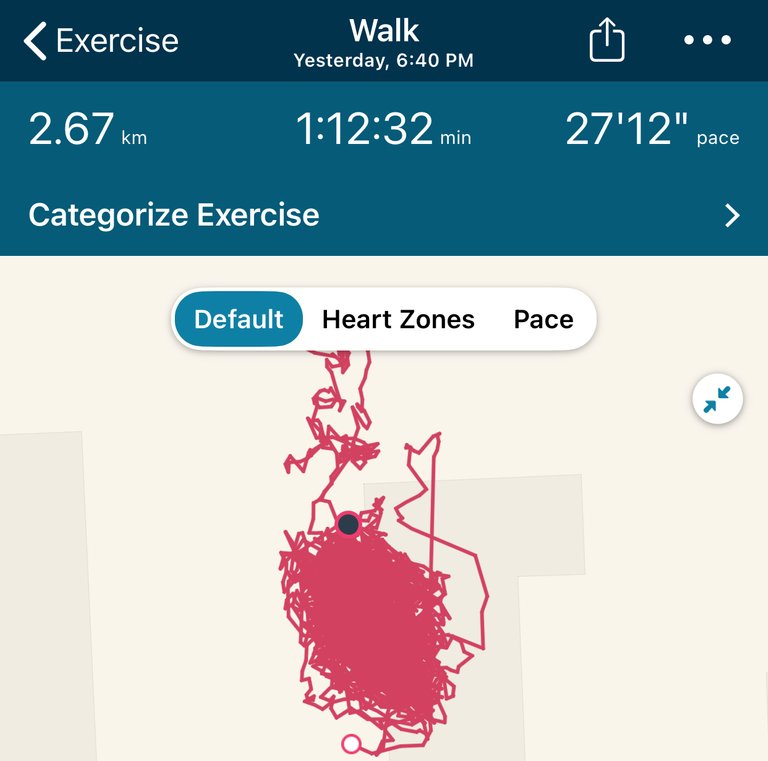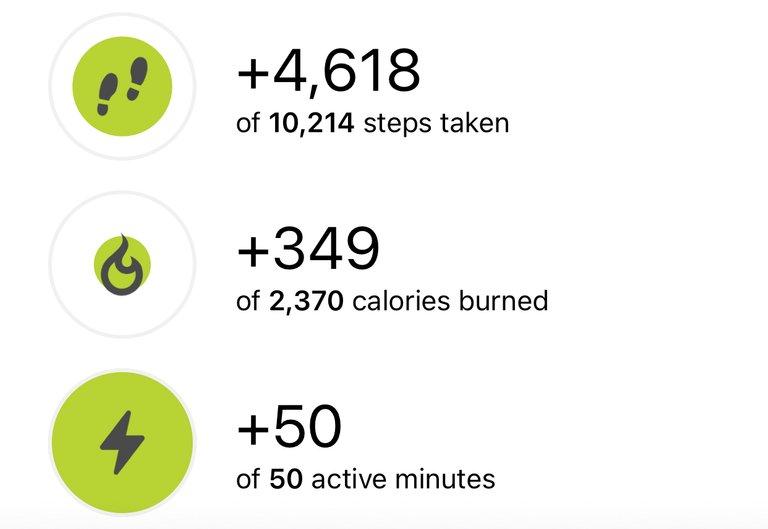 ---
No crime in my dCity today. 👍 Seems like it's back to normal after dumping those criminals on the market. Went and got another Forest and bought the tech that increases income from solar plants. ☀️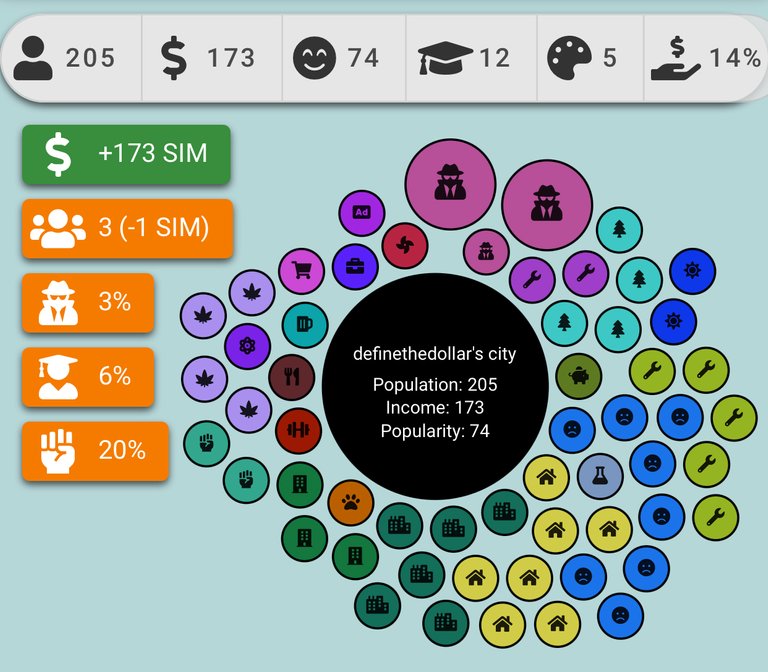 Got my normal income for the day. 🤑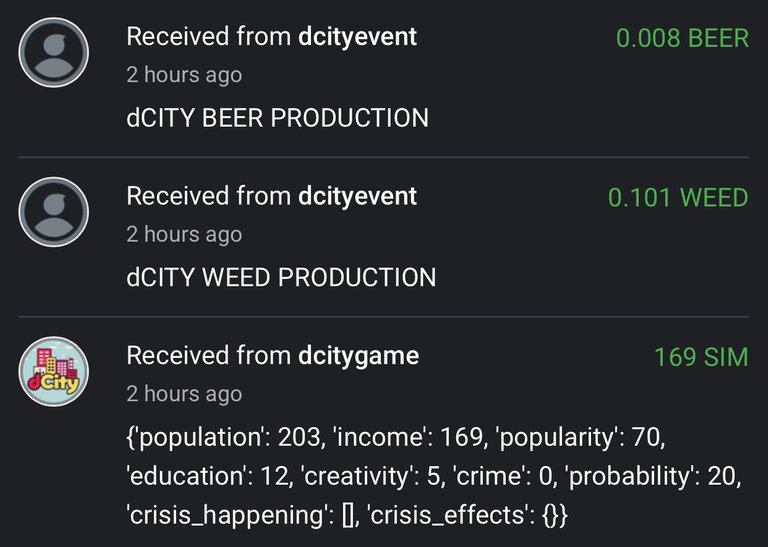 ---
Got my Holybread tasks done too! 🥳 Been doing alright the past couple days. 😁 I had plenty of gold for item repairs, so I got that taken care of after procrastinating when I refilled my potions.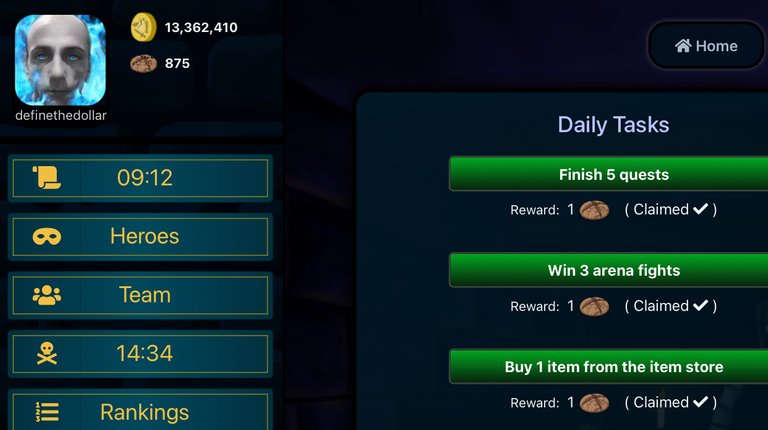 Fought my way back up to thirteen. 💪 Good to be back home. 😛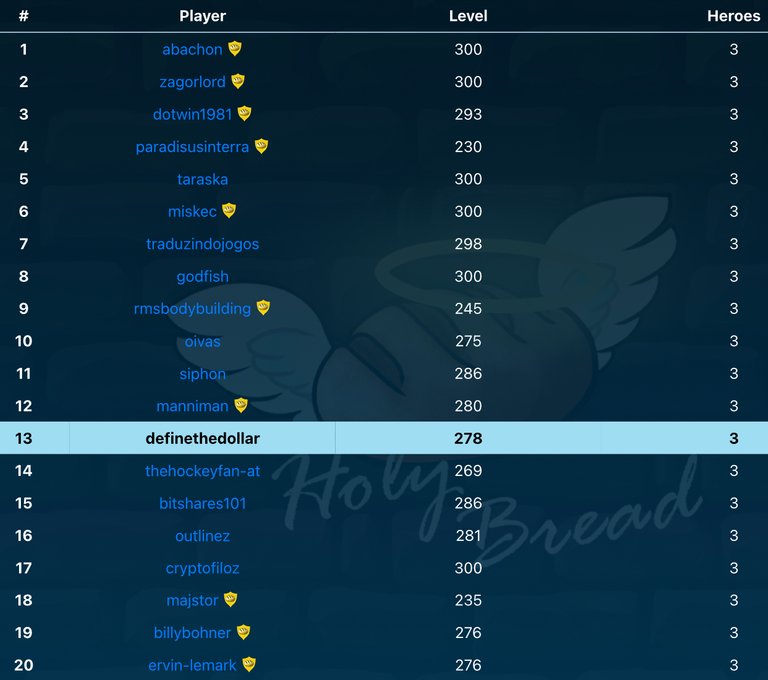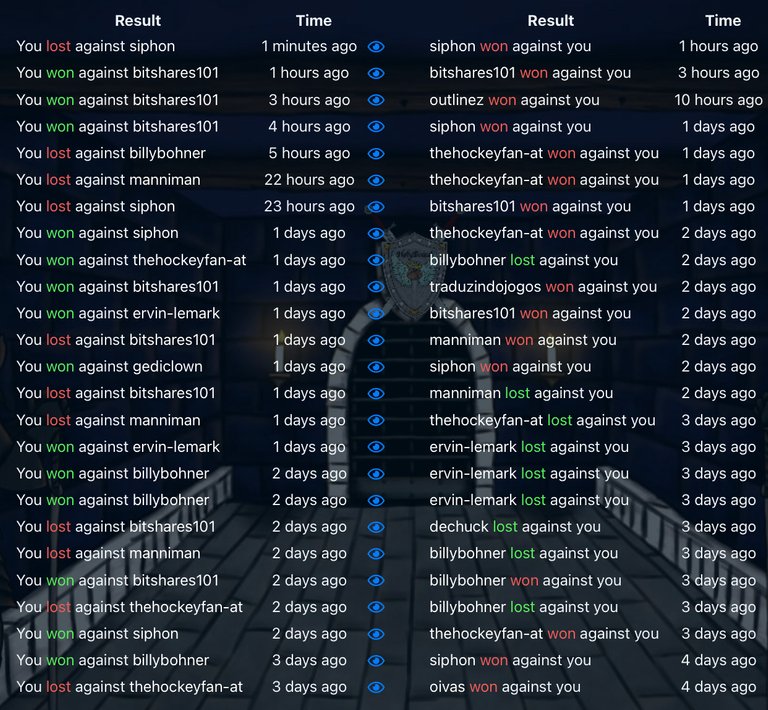 ---
I still needed yeast for a CryptoBrewmaster brew, and the quest was available...but it turns out there's ale yeast now as well as lager yeast.
Rollie put one on the market cheap for 1.1, so I bought it and got the brew started.
Sold it out and moved up a little.


---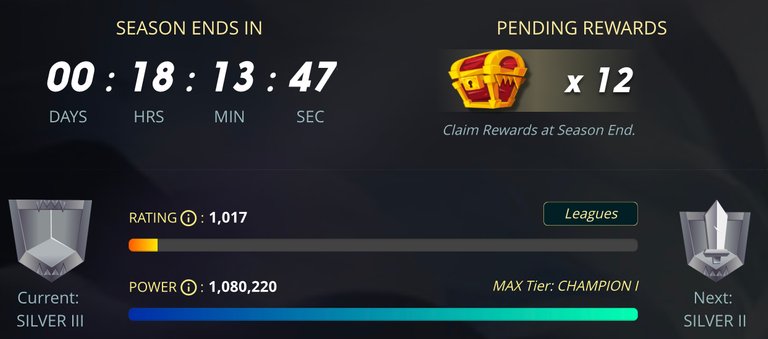 Believe it or not, I actually played again today! Only two games, and it really felt weird. Sucks having everything crippled, but at least I'll get the twelve (likely gold potions) rewards for the season. I guess that's alright for playing two games.
Win one and lose one. Puh.
---
Average Last 7 Days: 12,046
Lifetime Average: 15,676
10k per Day Streak: 29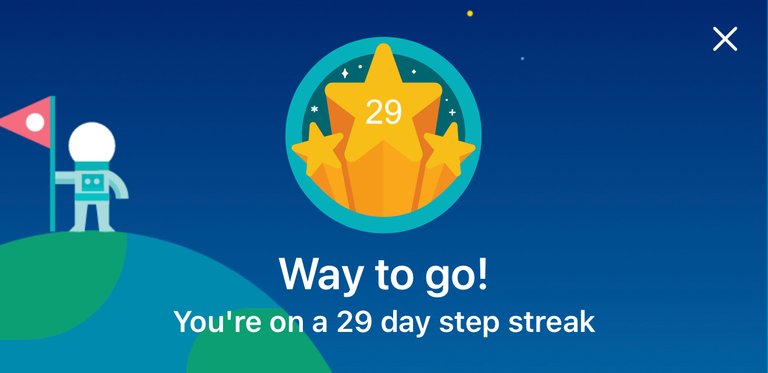 Longest Streak: 204

Distance on shoes: 156.89 km
#AutomaticWin Tally: 295
#AutomaticWin Streak: 0
Longest Streak: 19
#TripleTen Tally: 116
#TripleTen Streak: 0
Longest Streak: 7
#DoubleDay Tally: 151
#DoubleDay Streak: 0
Longest Streak: 5
Highest Floors: 120
Highest Daily Points: 41,528
Zombies evaded: 0/0
Mindfulness Diary:
Health: 68%
Satisfaction: 80%
Energy: 81%
Productivity: 65%
---
Referrals: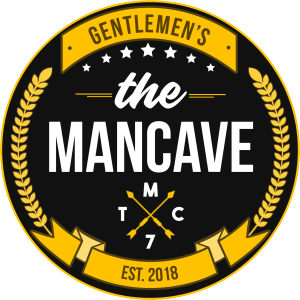 Power up and Hive on!