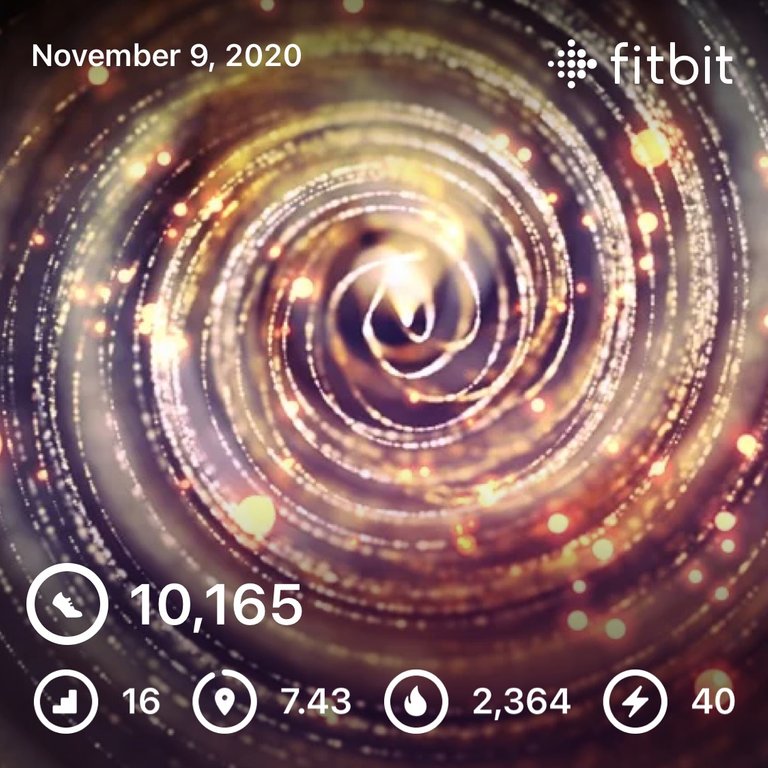 Made it all the way to quarter of six today and only half an hour short! 🥳 I'm sleeping a lot deeper, though, not waking up all the time, so that's a bit better. Still a few more days until the root canal.
Got the morning routine done in relatively short order. Crypto markets pretty much range bound at the moment, bouncing between support and resistance, but we are seeing higher lows in the BTC price, so still looking for a break to the upside.
Spent most of the rest of the morning working on my post for the day. To be honest, it's starting to wear on me a little. It's not bad, but there's a little twinge of dread when I realize it's time to start working on it.
Sort of feels a bit relentless...every day. But that's a good thing, and healthy to reflect back on the day before (at least most of the time), so I'm trying to stay positive about it.
It does start to feel somewhat pointless to spend an hour or more for a couple bucks...in an asset that seems to do nothing much other than fall in value. Even so, hanging onto the faith that having faith will pay off "someday."
It's not all about the pay rate, though. Pretty sure that nobody really reads these much, and really, why would they? I suppose the reason that I persist is as much to try and leave a digital footprint as anything else...some proof (hopefully lasting) that I even existed.
Anyway, after I got done posting I played some Xbox, the new Akuni (something like that) game I downloaded the other day. It's pretty tough in that one hit kills you, so stealth is super super important. Popped a couple more small cheevos, like one for killing 100 enemies and one for doing 50 stealth kills.
I started to get worn out, though, and didn't want to focus, so I laid down to take a nap, but ended up watching Chappelle's Show that's just been added to Netflix. 😂 Takes me back..." I'm rich, biatch!"
I didn't really fall asleep, though, so after a while I got up and watched the first half of a tutorial playlist on Materialize CSS. Not sure if I'm completely sold on using it, but it does look like it saves some trouble with coding CSS, which could be useful.
The original UI was done in Bootstrap, which is similar, but it seems like Mateiralize plays nice with React. We'll see.
Also started looking into using local and session storage, as well as using tokens, which is how the interaction with Hivesigner takes place, I believe (JWTs) to start figuring out login authentication and that stuff.
Wenche made French toast for dinner and I was about ready for bed again, but had nearly five thousand steps to go. 🤬 So I fired up the Fitbit and did some laps while I watched more tutorial vids. Kept the streak alive! 💪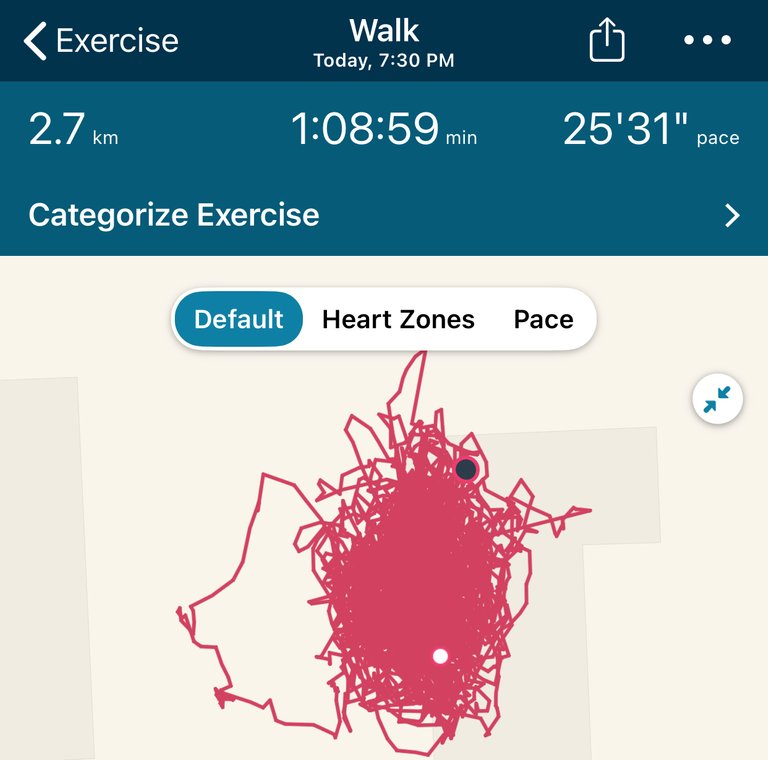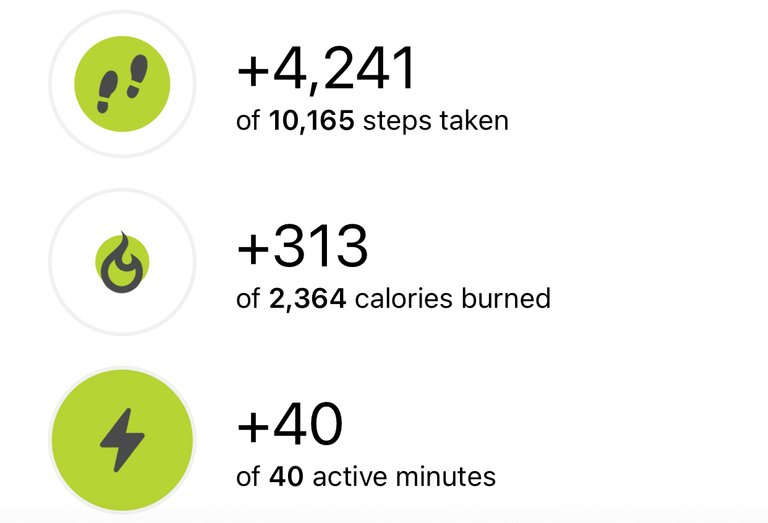 That took quite a while, actually, and when I was done it was plop into bed time.
---
No crime in my dCity today, but I don't know what the heck is going on! All of a sudden like 19 people disappeared and now two solar plants and a police station are offline! If it's going to start doing stupid shit like this, setting back what progress has been made, I'm going to be outy.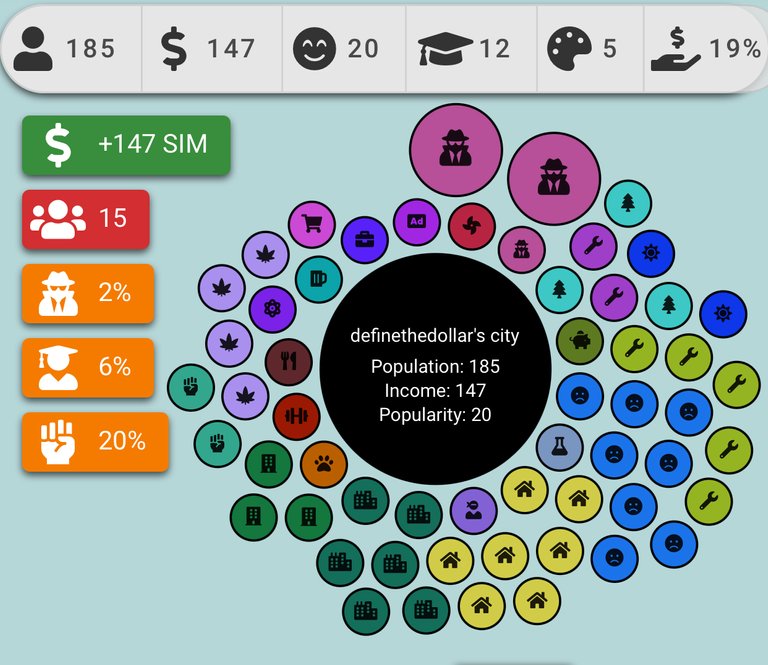 Got some income for the day, but it doesn't agree with what the site says. 🤷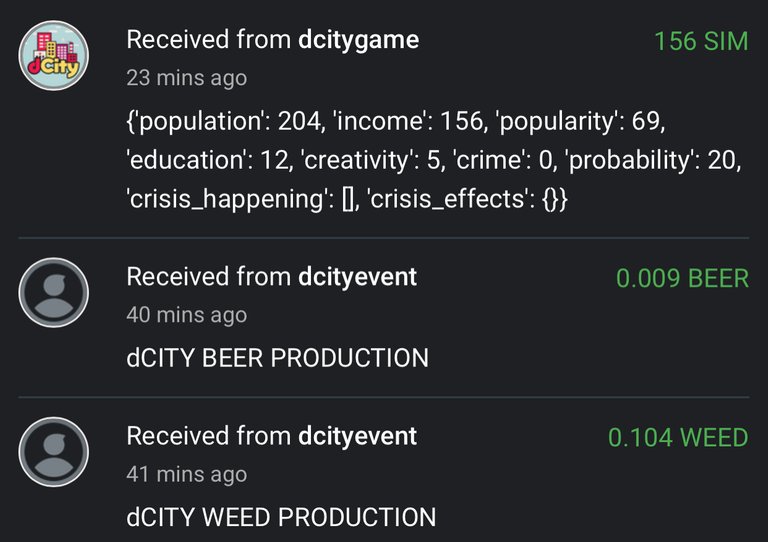 ---
Been a while, but I finally got my arena wins today and so completed all my Holybread tasks! 🤩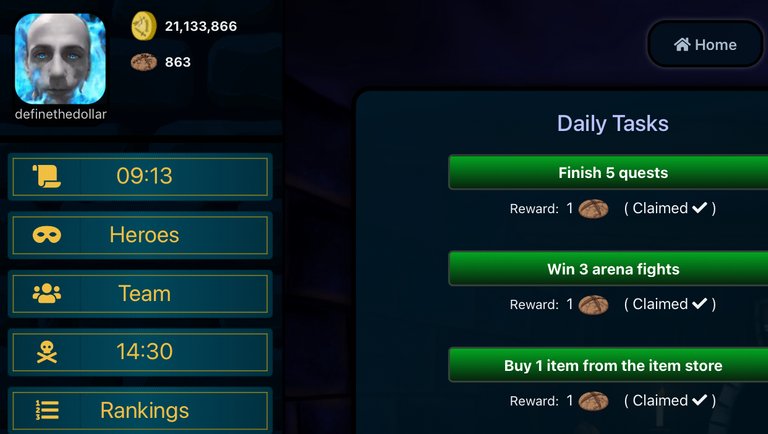 Still not gotten any items for my archer, but it seems like other people are getting good items and now kicking my ass. Barely hanging on to the top twenty now. 😱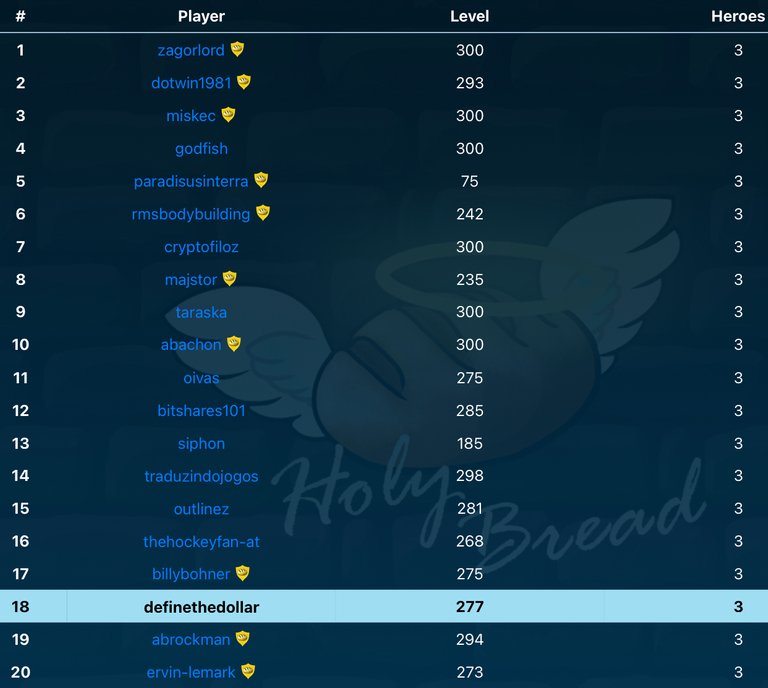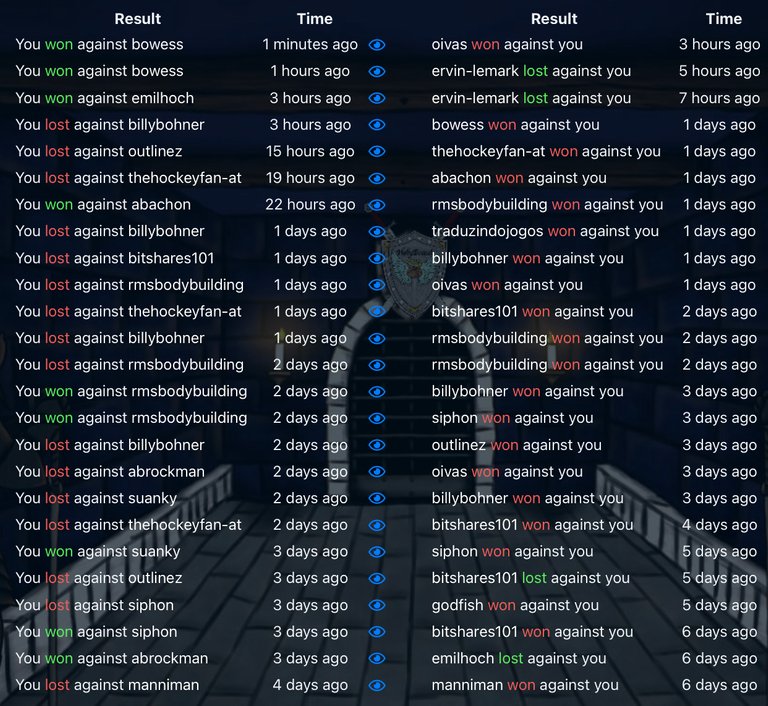 ---
Due to the lack of availability of certain CryptoBrewmaster ingredients on certain days, I'm still screwed and just gathering multiples of the same ones.

Otherwise, no progress here, not even closer to dumping out.

---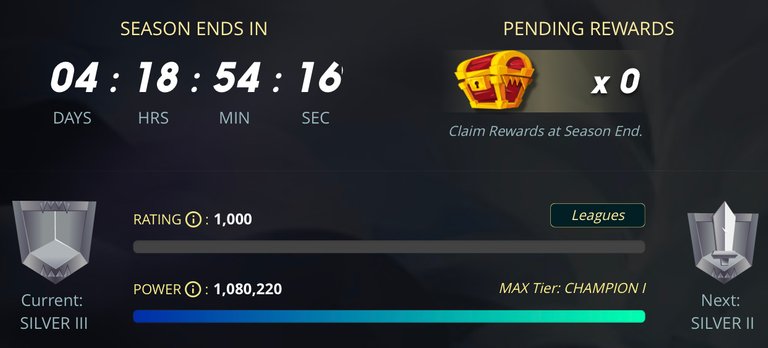 The season is already getting close to ending again. Man, time flies! It's all been about land presale and that nonsense, which I've been trying my best to ignore despite it being everywhere. Seems like the real game (with all these blockchain games) is how to make users buy more.
---
Got my stats for the last week. Kind of a mixed bag this time; got some good green arrows on my steps and distance, but hardcore down on the sleep. 😢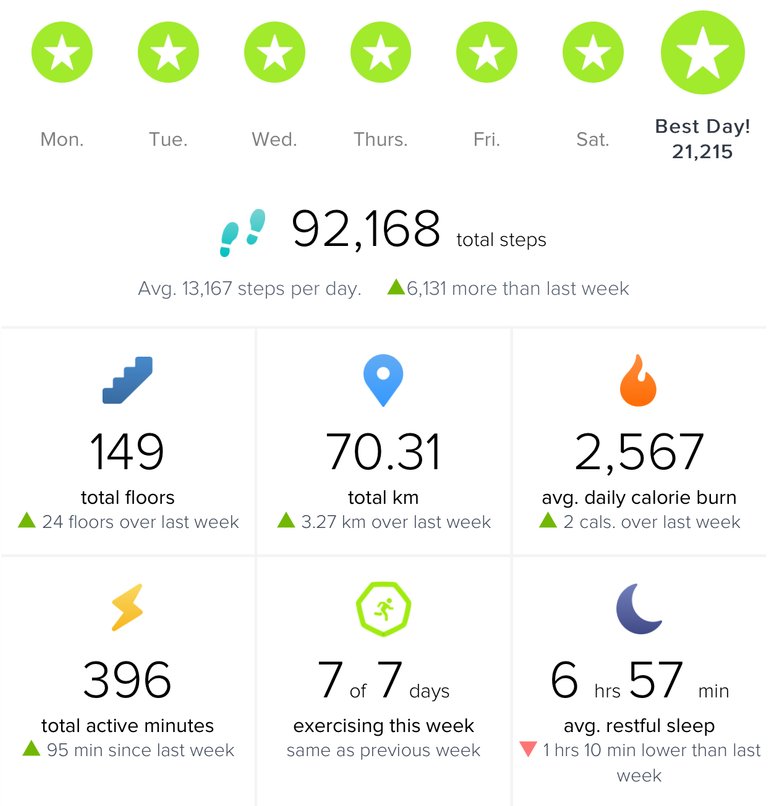 ---
Average Last 7 Days: 13,603
Lifetime Average: 15,706
10k per Day Streak: 25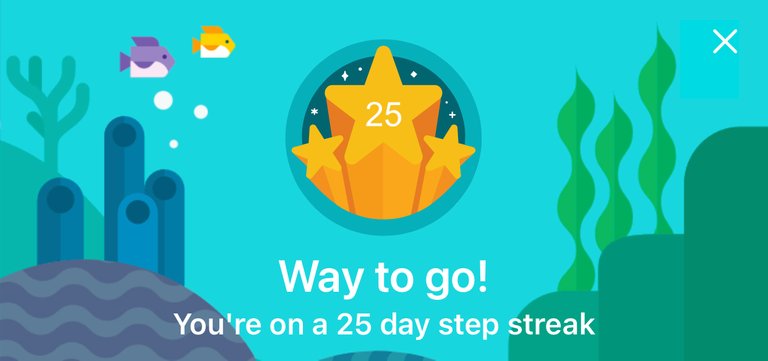 Longest Streak: 204

Distance on shoes: 156.89 km
#AutomaticWin Tally: 295
#AutomaticWin Streak: 0
Longest Streak: 19
#TripleTen Tally: 116
#TripleTen Streak: 0
Longest Streak: 7
#DoubleDay Tally: 151
#DoubleDay Streak: 0
Longest Streak: 5
Highest Floors: 120
Highest Daily Points: 41,528
Zombies evaded: 0/0
Mindfulness Diary:
Health: 76%
Satisfaction: 78%
Energy: 78%
Productivity: 77%
---
Referrals: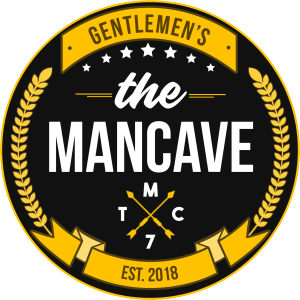 Power up and Hive on!