Greetings, friends of Steemit.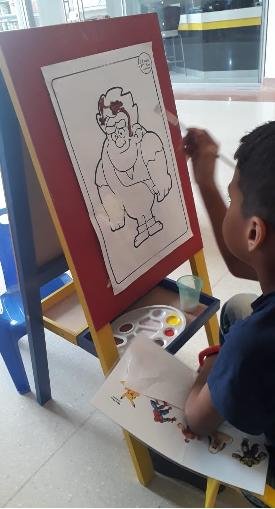 In this opportunity I am going to present Gabriel and his drawing of occasion, and is that after the art shown by Clemi, Gabriel was eager to overcome it.
Choose to paint a comic book character, and start a bit hasty. Master Claudio tells him to take it easy so that it achieves uniform and unsplashed strokes, he listens to it and in a disciplined way puts the observations into practice. With great confidence and firmness he continues to paint the character brown and red, Gabriel shows himself focused on his work, perhaps imagining a competition with his sister clemi who painted very well...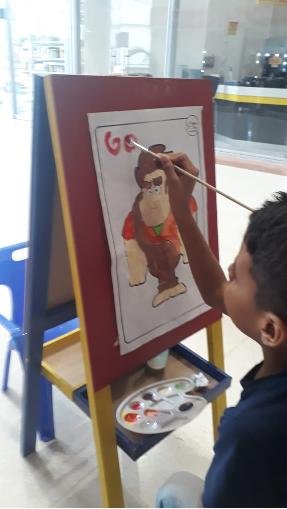 His enthusiasm is evident in the fact that the work he is doing is looking good,
Gabriel is good at math and now I see that he is good at the art of painting, I will continue to encourage him to paint more often to see if there is a Armando Reveron inside him.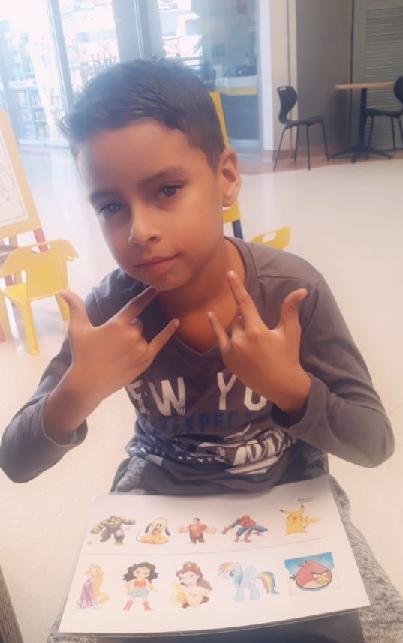 Already finished his drawing, he poses in front of the camera to show his satisfaction for the work done, he feels proud and grateful for the opportunity that the master Claudio gave him in his small recreation space in the shopping center.
With this we say goodbye until the next opportunity.

The images are my own.
This is an Invitation to join #ccc for Guaranteed 👍 Daily Income 💵 and Payout 💸 for Newbies (2.0) 🐟 🐜 🐛 in #ccc 👣 and Follow 👣 the Honor Code 🏅 - the Creed (Conditions and Limits Inside).com/ccc/@freedomshift/guaranteed-daily-income-and-payout-for-newbies-2-0-in-ccc-and-follow-the-honor-code-the-creed-conditions-and-limits-inside)
AND
the latest update <<< please click to read.
I hope you enjoyed it, if you have any recommendation, please leave it through a commentary
This has been all for the moments.