Splinterlands Art Contest // Week 187// Haunted Spider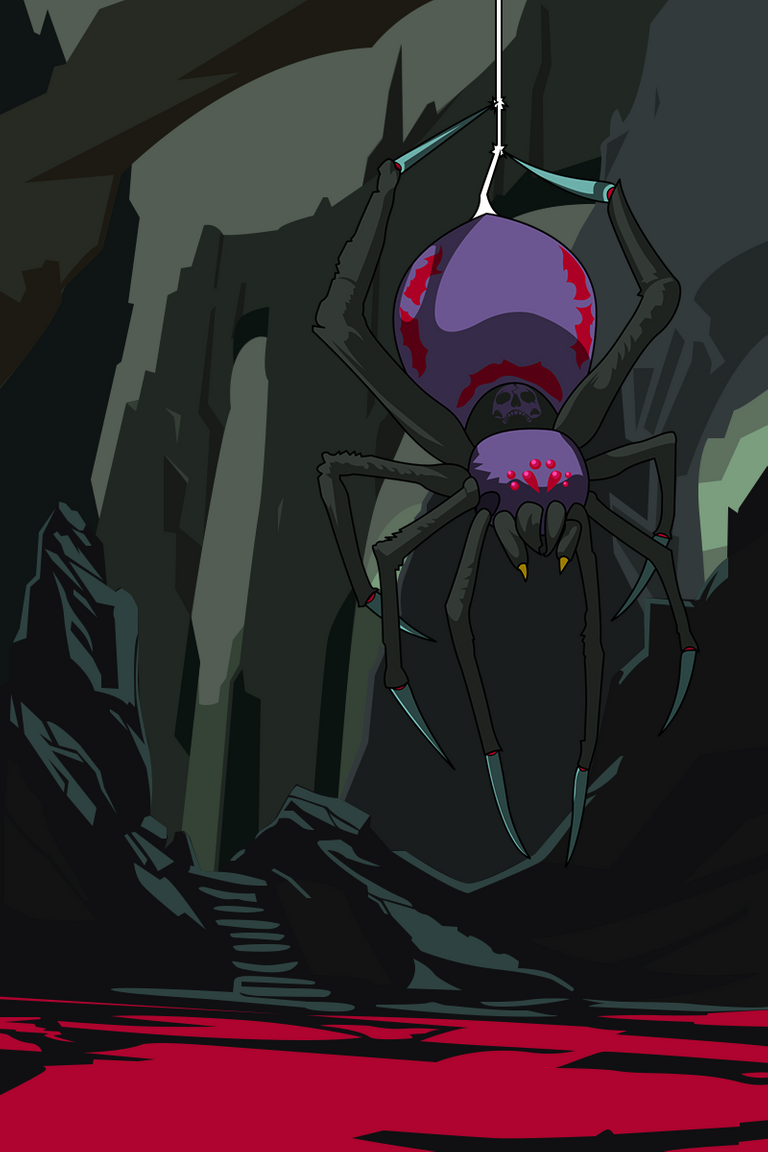 My entry for this week competition will be this Haunted Spider. I planned on switching from vector art to vexel art. I am jealous on how others make their arts thats why i told myself i need to switch. But i realize that i shouldnt do it, I just need to improve more on my choosen art. that why i took time learning more on vector art. I also took time in creating my background since i know to myself that it is still my weakness in creating an art.
Why do i always say that background is my weakness? It is because doing vector arts use lots of layer of shapes, in this art im pretty sure i made atleast more than 500 layers. I used to make the background simplier because im lazy doing it. Backgrounds needs to cover the whole area, meaning it needed more time and layers to create.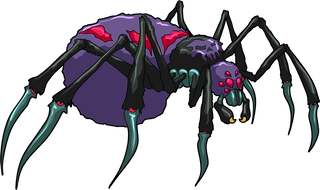 HAUNTED SPIDER
The second form of a Dark Eternal is determined by the state of the soul. Some of the more twisted souls take insect form, and the Haunted Spider is the favorite. The projectile venom and massive, armored thorax make the Haunted Spider a formidable (and intimidating) enemy in any battle.

MY PLAN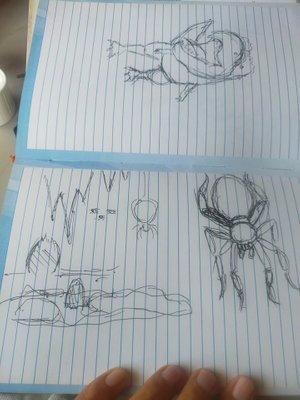 My sketch shows that ill make a spider and background in different sheet. I'll just going to join them together after i finish both of it. That way i cant mess up my layers and folders. I also planned on doing a lava inside a cave with stalagmite where the spider web attach with.
MY STEPS

I created the digital version of the sketch. Every good art start with a good sketch thats why I consider the sketch an art itself. Other details will be add soon when the base color is finish

| | |
| --- | --- |
| Subject | Background |

The second step for the subject will be the base color. tried to copy the color way of the Splinterlands Haunted Spider as much as posible. While in background i divide the color to lower part and upper part. I start to complete the lower part.
| | |
| --- | --- |
| Subject | Background |

Third and final step will be shadows, highlights, and more details. I also finish the upper part of the background. should be a lava but lake of blood ain't that bad for sure.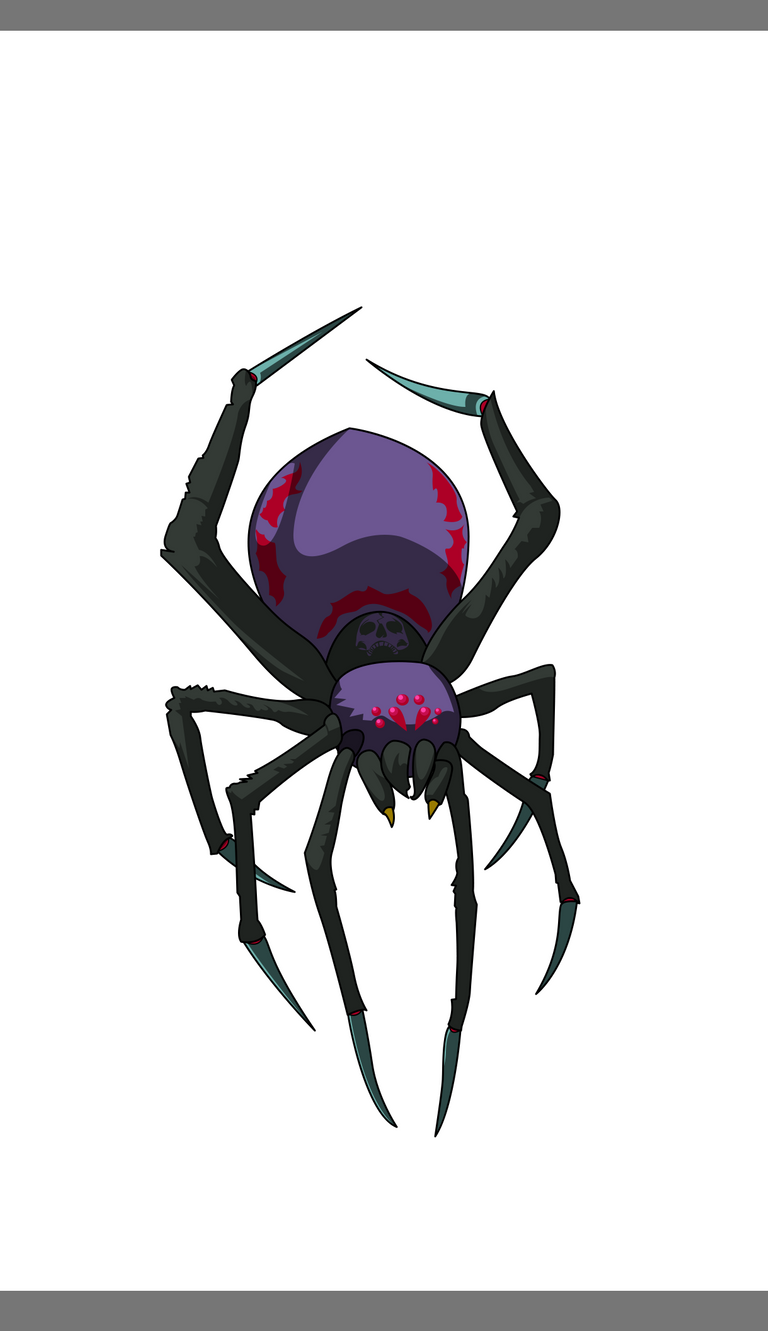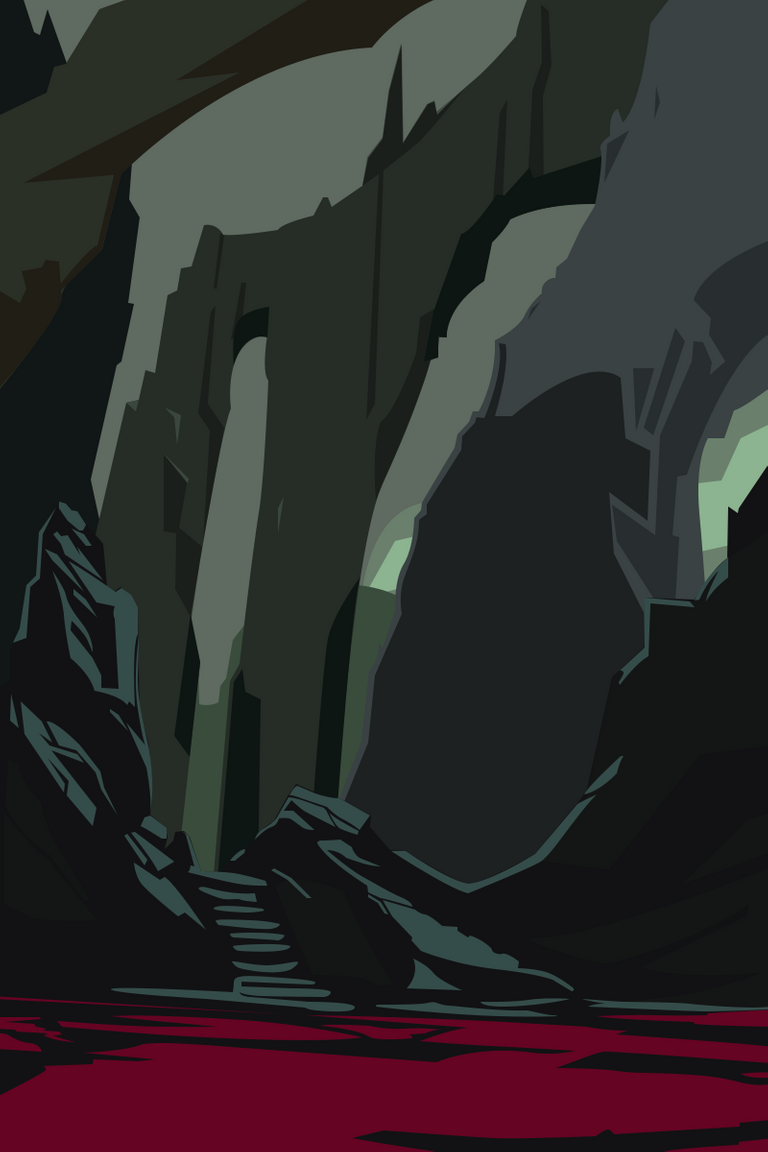 FINAL OUTPUT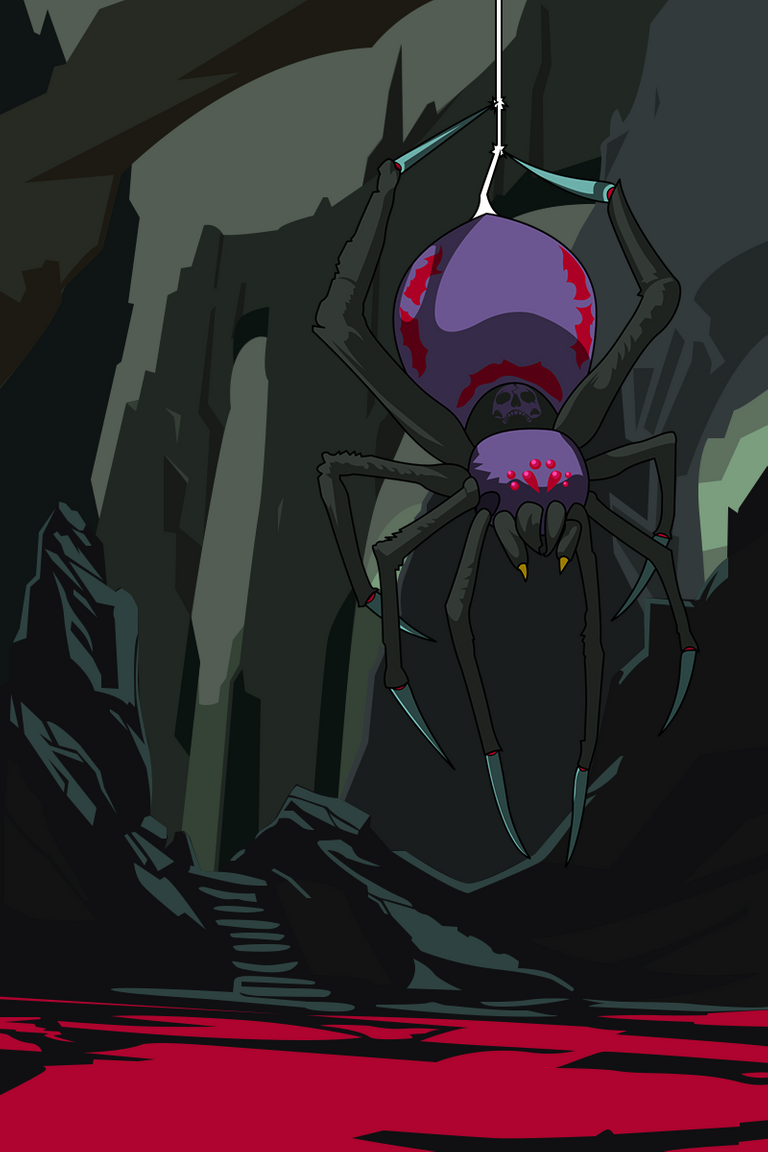 I just add the web and this is the finished product. My best vector art so far. I also choose color that blend with both of the subject and background.

Thumbnail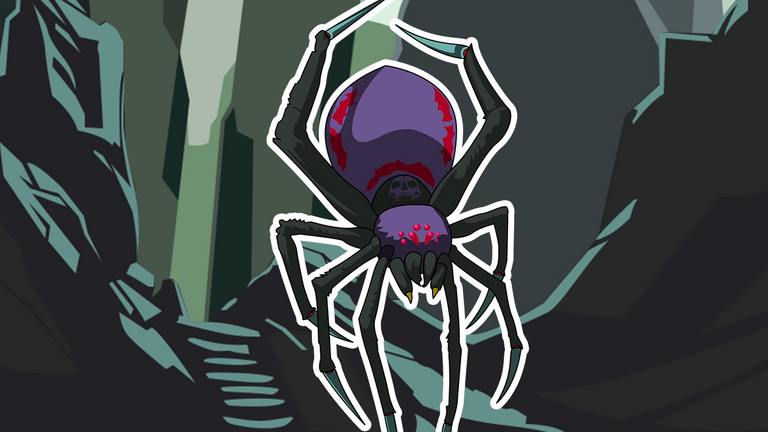 ---
---