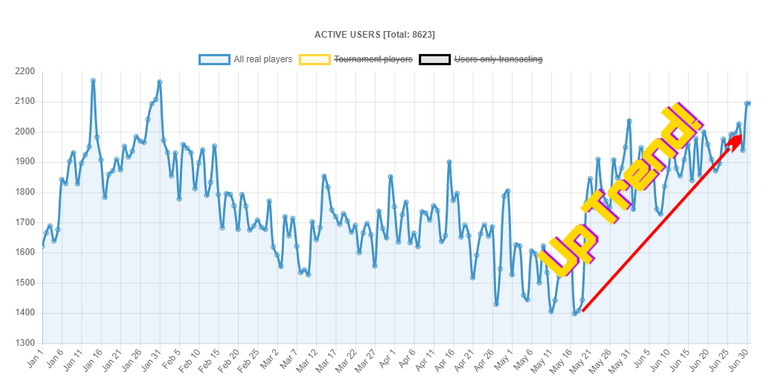 Stats are cool, if you're a nerd like me.
A data collection project manager by trade, I spend enough time looking at data so I'll rarely bring it here to the STEEM chain. But this stat we cant ignore ->
Daily Active Users: 2,094
On July 1st @splinterlands had a peak of 2,094 active players, the highest number we've seen in the last 5 months going back to the end of January. As you can imagine the Team at Splinterlands has been hard at work churning out updates that have clearly had a significant positive impact on the game, I know the work is never finished but congrats on this!
Active Users: 8,623
Also a performance metric that should be watched closely, an active player base that is approaching the 10,000 mark!
All stats are from @rafalski's tool which can be found here.
ciao for now,
-agr8buzz