6. First Flight with Selenia Sky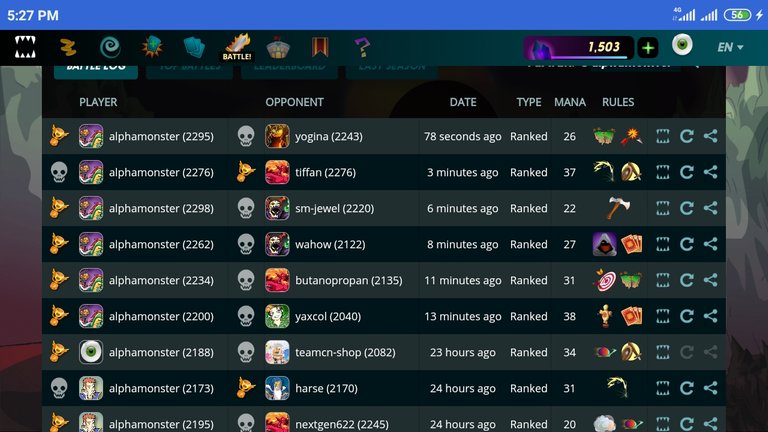 My first Gloridax Revenge
---
Hi.. Helloooo 🌠
I finally made time to share my adventure on splinterlands, woohoo..I break my own record again. Yeap.. I passed 2201 as my highest rating points this time. Thanks to Selenia❤️ it's still 4 more days to go..and I made it to Gold 2.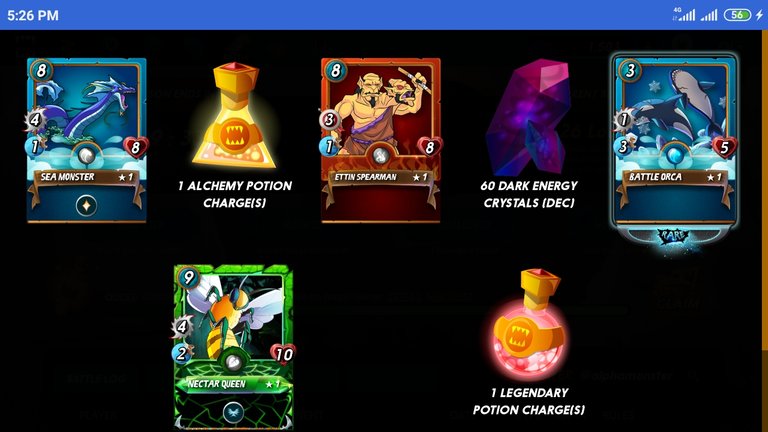 Got my first new reward monsters
---
It's getting exciting, right?
The new loots, the players and feels like the game makes gaming day more and more fun too.
Despite the fact not every deck gets better loots, but I'm quite satisfied with anything in there. No complain!
I know Selenia always there since the first day I play this account 😉 but I never ride her because there's no needs to use her while the quests only needs rare splinter like Malric, Alric, Lyana, Tyrus and Zintar. It feels so nice when I know how wonderful her ability match up with the earthquake and target practice 🌠. Thanks to @monstermother for making the dragons team stay there in dust for almost a year🤣.
They're really great on battlefield and seems like showing me that they're really sick and tired sitting in dusts all this time.
what's the best splinter to go along with Selenia?
Depends on the rulesets, but I think I like the death and fire with her..as long as the rulesets not lost legendary and broken arrow 😆 why..why?
Because Selenia has ability to strengthen the ranged monster.
Thanks steemmonsters for enabling the dragon quest!
---
---