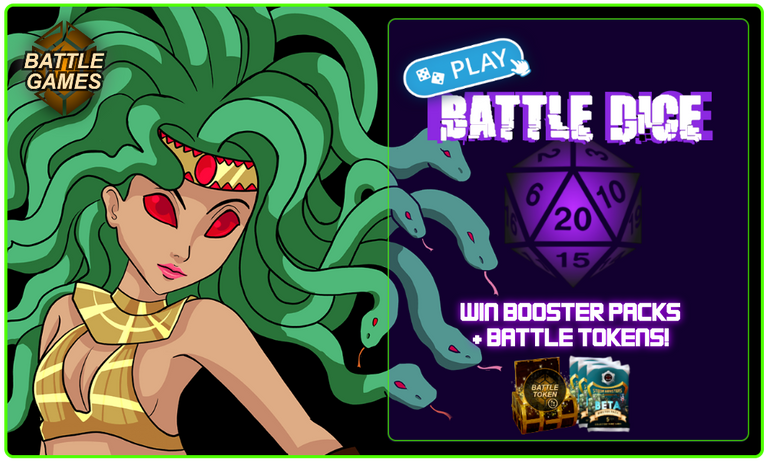 THIS GAME HAS FINISHED, THANKS FOR PLAYING!
---
INTRODUCING BATTLE DICE
How To Play:
Send 25 BATTLE to ⇒ @battlegames
Type @rolld20 in a comment down below for a chance to win a Splinterlands Booster Pack or BATTLE Tokens. That's it!
Rewards:
Roll of 20 = Win 1 Booster Pack!
Roll of 16,17,18,19 = Win 50 BATTLE
Roll of 12/13/14/15 = Win 25 BATTLE
Roll of 1 = FREE ROLL AGAIN
GAME RULES: 25 BATTLE Tokens must be received before rolling dice! Max 1 Play per Account/Post. This game will be active for 24 hours or until 2 Booster Packs have been won, which ever comes first. We recommend using Steem Keychain for transferring tokens.
COMMENT BELOW TO PLAY!