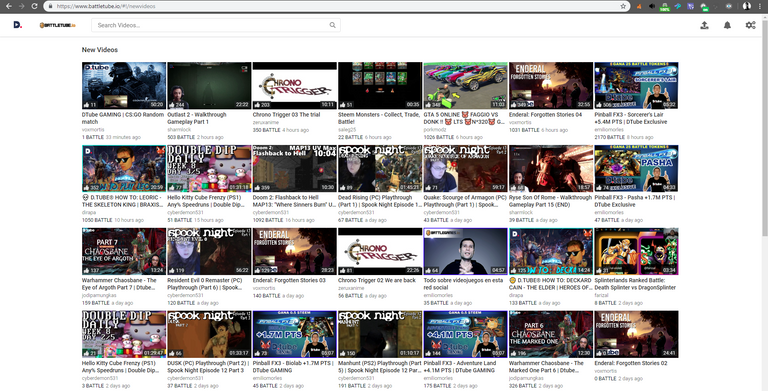 Quick post to say we're all unbelievably excited about this brand spanking new Video Platform! https://www.battletube.io
Less than 24 hours from going live and our video platform is already populated with awesome gaming content from our community of talented content creators, and it's only going to get better from here!
BATTLE Token - Now would be the time to pick up some tokens if you haven't already, we're in for the long haul! BATTLE is the underlying currency for both of our social platforms www.battletube.io and www.battlegames.io. The future is bright!
Post rewards from our social platform www.battlegames.io will start going out within the next 24 hours, stake those bad boys and earn as a curator! Earn as a content creator or earn as a curator, that's the name of the game. Both add incredible value to our network of platforms and the gaming community.
Thank you all for the early support of our fledgling social platforms!
-battlegames

Battlegames.io I Battletube.io I Discord I Steempeak I Battle Squad I DEX