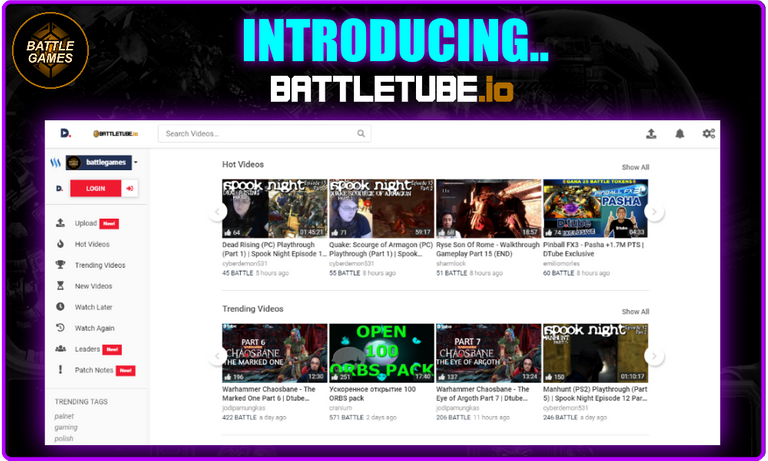 A DTube fork dedicated entirely to gaming content.
Now that some of the heavy lifting is out of the way lets get to the fun part. This is a call to the super talented video content creators on the STEEM chain!
Come join us at both www.battletube.io and www.battlegames.io by using the #battle tag on your gaming related posts.
FROM NOW UNTIL JULY 14TH
Our @battlegames account with 250k BATTLE Voting Power will be rewarding the top video content with a big fat upvote!
You may also catch the attention of our other gaming curators on the platform! All gaming related video content is eligible, this includes reviews, previews, walk throughs, live streaming, you name it. Just tag your video posts with the #battle tag and we'll see it.
We look forward to sharing your content with STEEM's only dedicated gaming community!
If you have questions feel free to pop into our Discord.

Battlegames.io I Discord I Steempeak I Battle Squad I DEX