Hello World,
you might remember that I have promised to be sharing some of my author's rewards for my most recent posts.
I personally decided to do so, in order to being able to entice and motivate my audience further to comment and reply on topics that are shared.
So far, this has worked quite well, so here are your well deserved shares of my rewards:

Thanks to @literalypotato, @r1s2g3, @thegoliath, @julisavio, @karenmckersie, @palikari123, @akomoajong2, @rentmoney
for giving quality replies.
---
Because I love sharing, I have also decided last week to randomly give away rewards cards from my daily quest rewards, whenever it feels right.
The random comment picker has spoken and decided the winner is @philippekiene
Congrats mate, the "Sea Genie" is on it's way to his new master.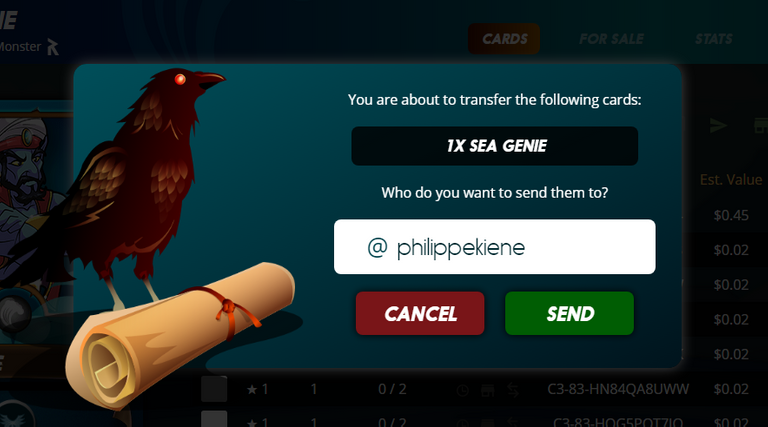 See you guys in the next one ;)