Hello Rumblers 😁
How's your day on splinterlands?
I think many players are excited to the new app, it's good for battle only. Because it's alpha and the developer still working on it to make it better to have fun with.
I didn't try it because it's take longer to load and I almost forget that I haven't completed the yesterday's quest. So.. using the web page and enjoy each battle with curiosity, why the hell all those gold 3 players match up with the gold 1 and diamond 3 players?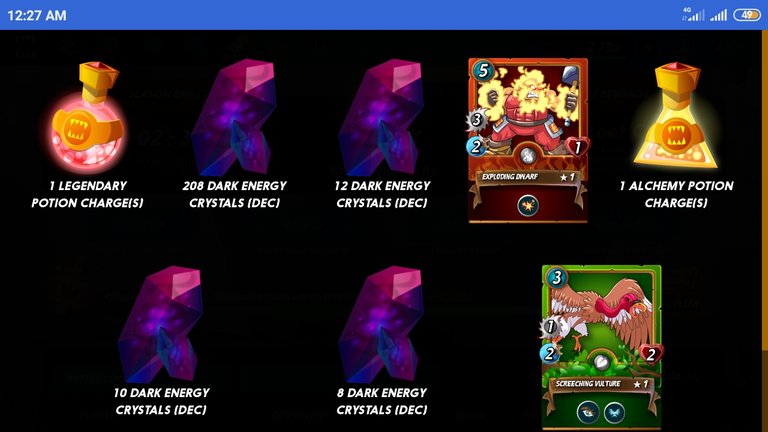 still, it's not easy to win the battle due to my lack of ability to make a team with Daria 😂
---
Aahh.. I don't think I will get better rewards than this, I was having quite a lucky season on season 30, so..this off season would be as plain as always.
How do I know?
Well.. if you have been playing for a year and learn about the rewards you claimed every day, you'll understand what I mean😇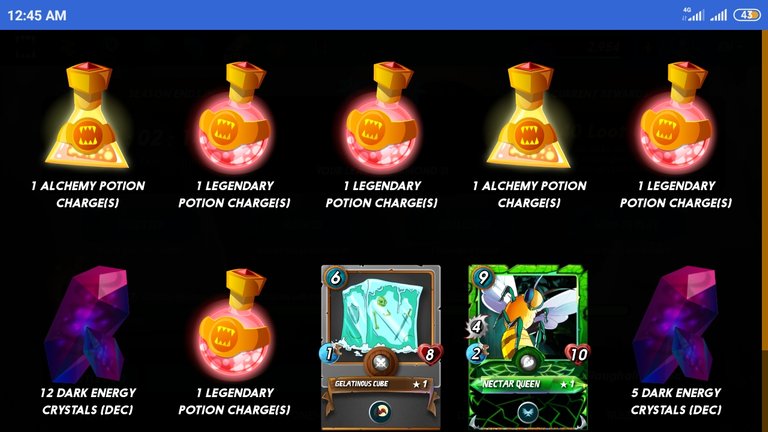 second rewards for ending up on diamond 3
---
Nothing special but at least I got cards to collect. No orbs and no bigger DEC.. that's fine too. I have enough potions to use at the end of the season. 3 more days to go and I'm so excited to reveal the season rewards😅
Of course, I wish for something to laugh about and keep positive response to the game, no matter how weird this season is. A lot of level 1 decks reach out the gold and diamond league, and thanks to the untamed monsters which make it possible. That's a good thing for new players to enjoy the game in the future.
That's it for today, I think I won't able to have a decent level of the new monsters for few next season due to the luck of loots I claimed. Still... I will have it one day.
Have a little laugh while playing, Don just think about the common reward you get🌻🌻