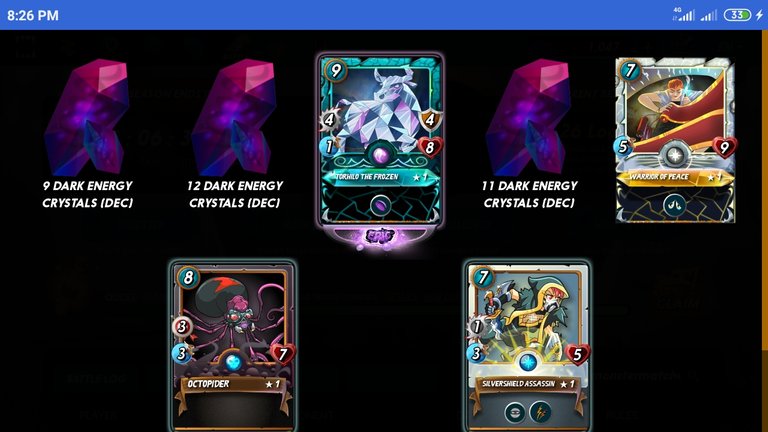 not my rewards, but one of the alts I play
---
Why? Why? 🤔🤔🤔🤔
I'm curious about what will I get from the season rewards 😉 using all potions I have and what kinda surprise if I can get something like that torhilo the frozen 😍
I fall in love with all new reward monsters, and I like the new loots system so much..muuaachh..muuaachh (okay..this is how we in Indonesia express .. smooch.. smooches)..LOL.
Since @thekeenqueen won't make a post to brag about her loots today, I'll show you!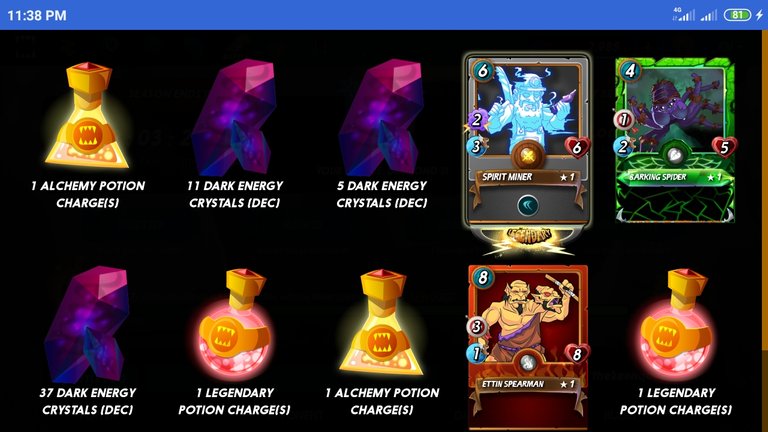 dang! The third legendary monsters in this season from daily quest rewards 😁
---
I can't stand to keep playing the dq for 2 more days, because I'm tired of laughing on the loots.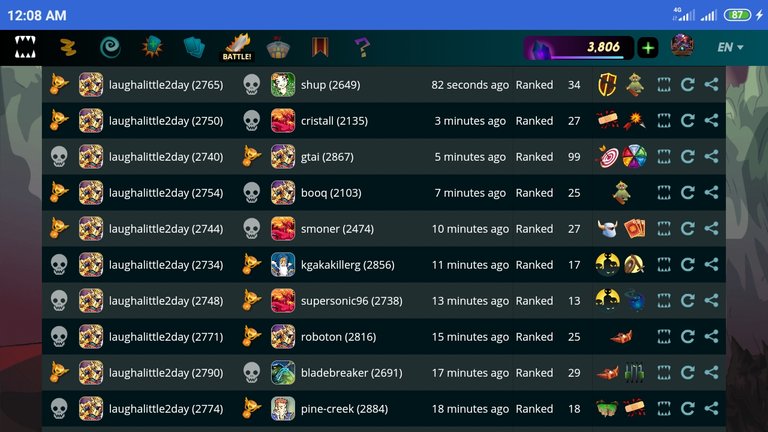 I started to hate golden Daria because she couldn't supports my death splinter very well and I need a thorny Lord A!
---
After reaching diamond 3 yesterday, I ranked down back to gold 1😅😂🤣 when do many of my teammates reached diamond 2 easily (they face the easy opponents), I'm struggling against higher lvl dragon summoner and monsters.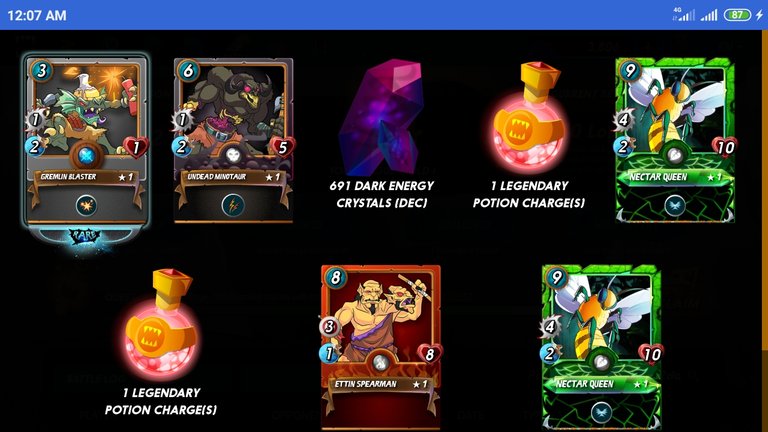 I collected enough cards like usual, though😁
---
Glad that I don't have to play many battles to get more Dec, too. The hate and love is collided.
You need to purchase the Dec with the real money to be eligible to get the air drops and steem power. Huuhh... I don't have that luxurious chance. I have my own way to enjoy the game and earn a little through my boring posts😅
good luck everyone!