Hello, dear ones, good night.
This is one more of my daily rewards game SteemMonsters that put here for you. I'm a freshman player. I only get a few cards per reward.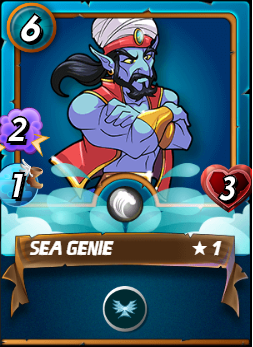 Tell me something. Are these cards that we win are always common? I really wanted to win a legendary card, but I can not do it at all. How do I do ??
I really like the Sea Genie. I think he's an incredible magician. His attack was very strong. Is there a legendary magician?
Thanks!!!!