I have waited for this day
---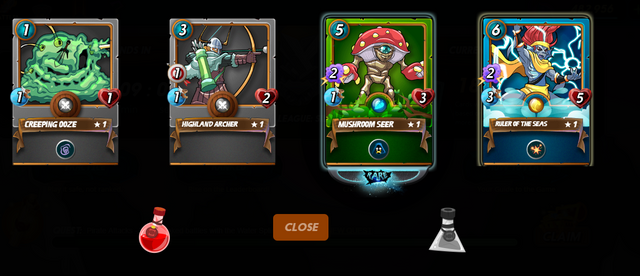 While not the most impressive legendary as I see a lot of people with it, considering I have never drawn one myself (except maybe last year when I played previously) and it makes me happy knowing it is added to my collection as well as joining the one I was gifted by @mattclarke. Has been quite a while now that I have patiently waited for one to come in a draw, to see that yellow border before it spins around and reveals what you got!
Can I get lucky finally, getting a second legendary in the coming weeks? Well one can hope and it has happened to others as well. No doubt I will be sharing future legendary pulls, especially if they are different cards to Ruler of the Seas.
I am unsure how well just a level 1 will help me but the blast is nice, shame I would be best if I had the summoner buff, not the cheaper option without a buff. There are 5 days until end of season yet with some additional quests to come still, even epics are a nice addition when I get them as well. So this will add to my ability to better compete once more but I got a while to go until I hit diamond league again. Fun is still had and we all earn DEC off our wins which gives enough incentive to play the game and grow and grow over time.
This was the legendary I was gifted, for whoever didn't get to see my post about it. It was both nice and something I use a lot, to try get more wins as enjoy having it for use.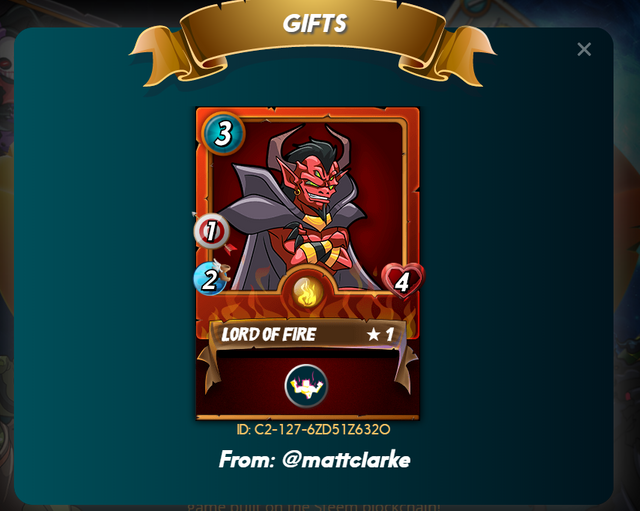 ---
Join the OPGaming community, BattleGames community or SteemAce community to find great gaming content and like-minded gamers at the OPGaming Discord , BattleGames Discord & SteemAce Discord