Which gold card?
---
The mighty Goblin Mech! Well it isn't the best gold card you can get, but since I use it half the time in matches I can gain extra DEC using it for wins. So I will take any gold cards I can get, let alone epics and legendaries of course which the latter I have none of yet. The rest of the cards were a few more rares and all commons, so no need to bore you with those shows but it goes towards a bigger collection.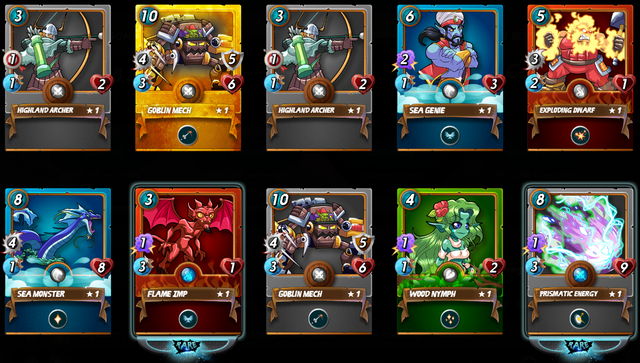 My golds and new rank
---
With this new addition I have been brought to my 4th gold card and I will definitely use Goblin Mech and Creeping Ooze, Maybe Undead Minotaur if using death splinter. I think I will probably keep any DEC I make and sell now, to be used to either buy cards I need, or towards some tokens but who knows.
I start the new season with a Silver 3 rank which isn't so bad from the Gold 3 I was at. Easier competition until I get up to Silver 1 and then Gold 3 again with more quests to complete as they come, cards to collect and to keep enjoying playing the game.


---
Join the OPGaming community or BattleGames community to find great gaming content and like-minded gamers at the OPGaming Discord & BattleGames Discord