Some nice pulls
---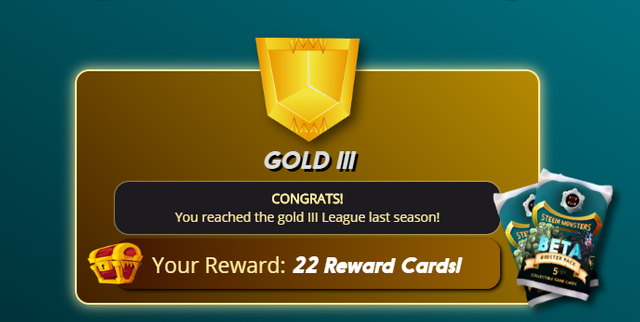 So it's that time of the season again where everyone has been opening their wrapped gifts, seeing what they got for their season rewards and posting about it to gloat in the glory or disappointment of gifts from the Splinterlands gods.
Why not join in and share my best season's worth of rewards yet, besides the quest legendary I recently pulled. From the 22 cards for Gold 3, I was happy with my presents this season.
First lot of 10 what did I find? 2 gold cards just for me. This brought a smile to my face as getting free gold cards is always a nice sight.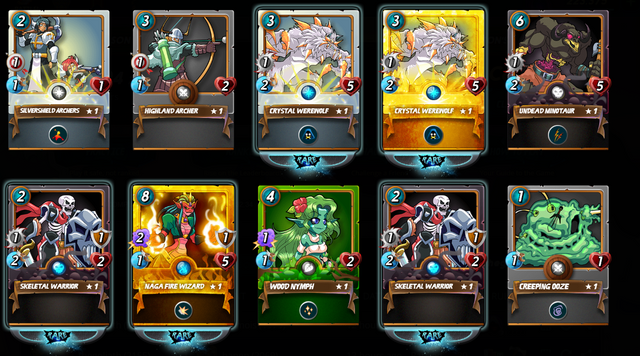 Second lot of 10 was opened and to my surprise, the gods had spoken. 2 epic cards with one as manticore, happiness flew through me to see this season, was my best draw.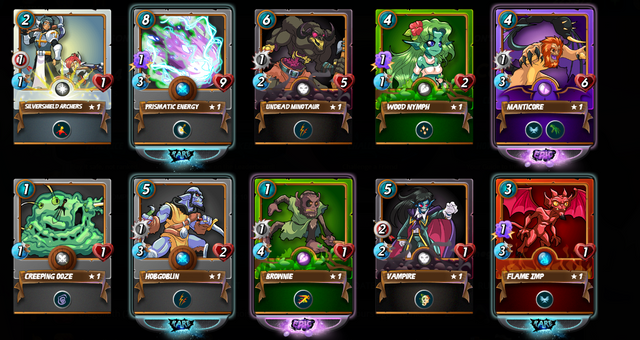 Getting 2 gold and 2 epic I find to be a great draw, especially with only 22 cards. Sure another legendary would be nice as well, even one to lease or sell that I wouldn't use, but until next seasons rewards, this will have to do.
Join the OPGaming community, BattleGames community or SteemAce community to find great gaming content and like-minded gamers at the OPGaming Discord , BattleGames Discord & SteemAce Discord