7 days ago I posted a BATTLE Tribe giveaway !!! where I was giving away 840 BATTLE Tokens in staked form to 2 people.
So each winner would get 420 Staked BATTLE.
The contest was easy to enter, all the people had to do was post a picture of them playing a game.

Usually I pick my winners trough pick.esteem
But this time I wanted to try out this other site picker.steemify
This one is easier to use, and looks prettier.
Also it has some extra options if I ever want to make a giveaway with requirements.

Before I announce the winners, I want everyone to leave in the comments if you like these kinds of giveaways/contests, and do you think I should do more.
And if so let me know what tokens/assets I should giveaway :D

So let's get into the winners.
For our first winner we have . . .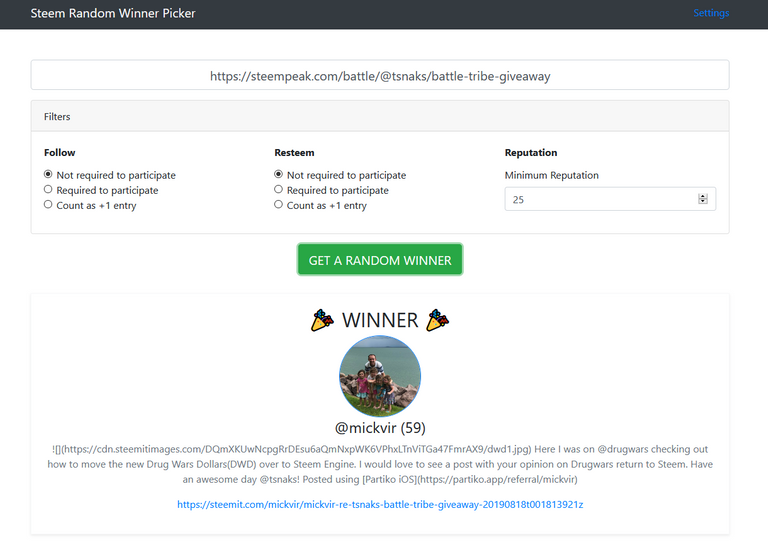 @mickvir Congratulations !!!
He posted a picture of him playing drugwars.
And for our second winner we have . . .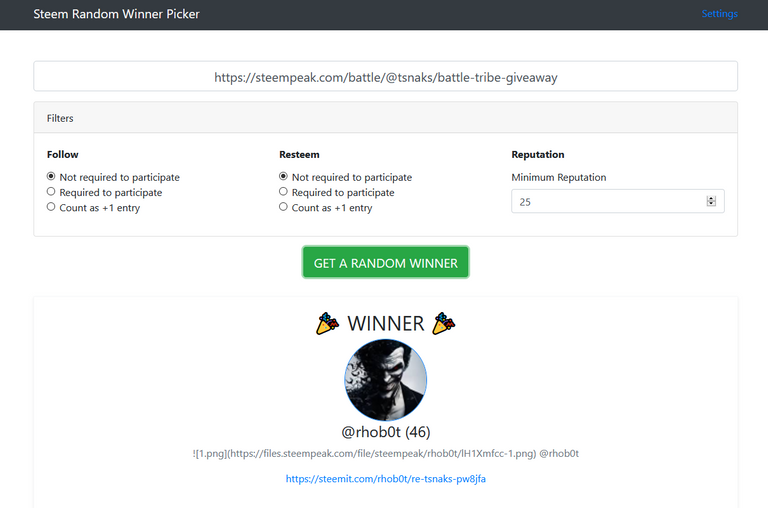 @rhob0t Congratulations !!!
And rhob0t over here was playing Steemmonsters.
By the time this post goes live these lucky winners will have already recieved their prizes.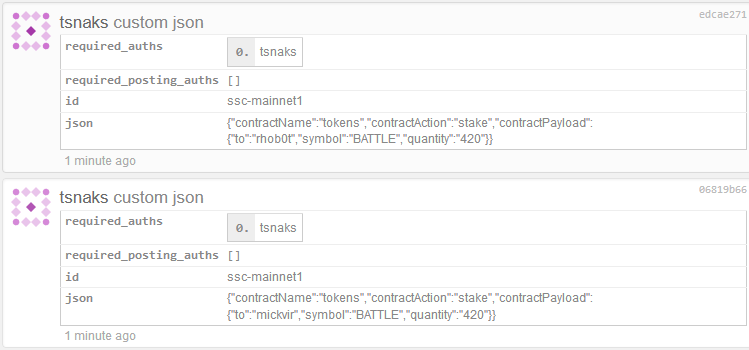 Thank you very much to everyone who read my posts, and who enter my giveaways.
I will leave a couple of my affiliate links down below if you guys are interested in supporting me.