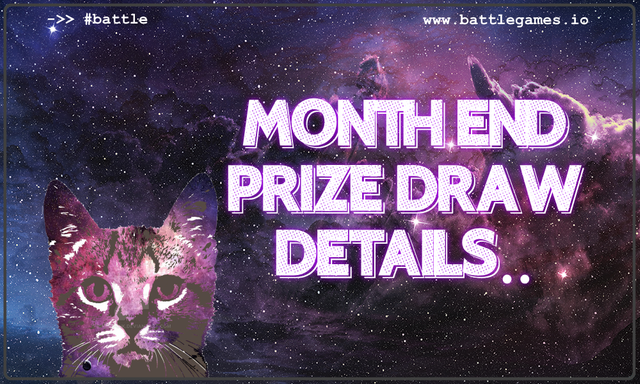 Thank You, Thank You, Thank You! To everyone who is involved in our awesome community!
Without further ado let's get to it! This month we had 66 community members in the draw..
Prizes:
5x 1K BATTLE STAKED
5x 1K NEOXAG DELEGATION
5x SPLINTERLANDS BETA PACKS
5 TARUK TOKENS [RadaQuest Game]
500 KFQ TOKENS [HashKings Game]
1,000 SPT TOKENS [Splinterlands Tribe]
5,000 DEC TOKENS [Splinterlands Game]
5x 100% BATTLEGAMES UPVOTE
1 SUPER SECRET MYSTERY PRIZE?... a SPLINTERLANDS ALPHA PACK!
The Draw
The draw was conducted this this morning with all Battle Squad members hodling 2,415 tokens or more. Thanks for the support!
AND THE WINNERS ARE -->
Splinterlands ALPHA PACK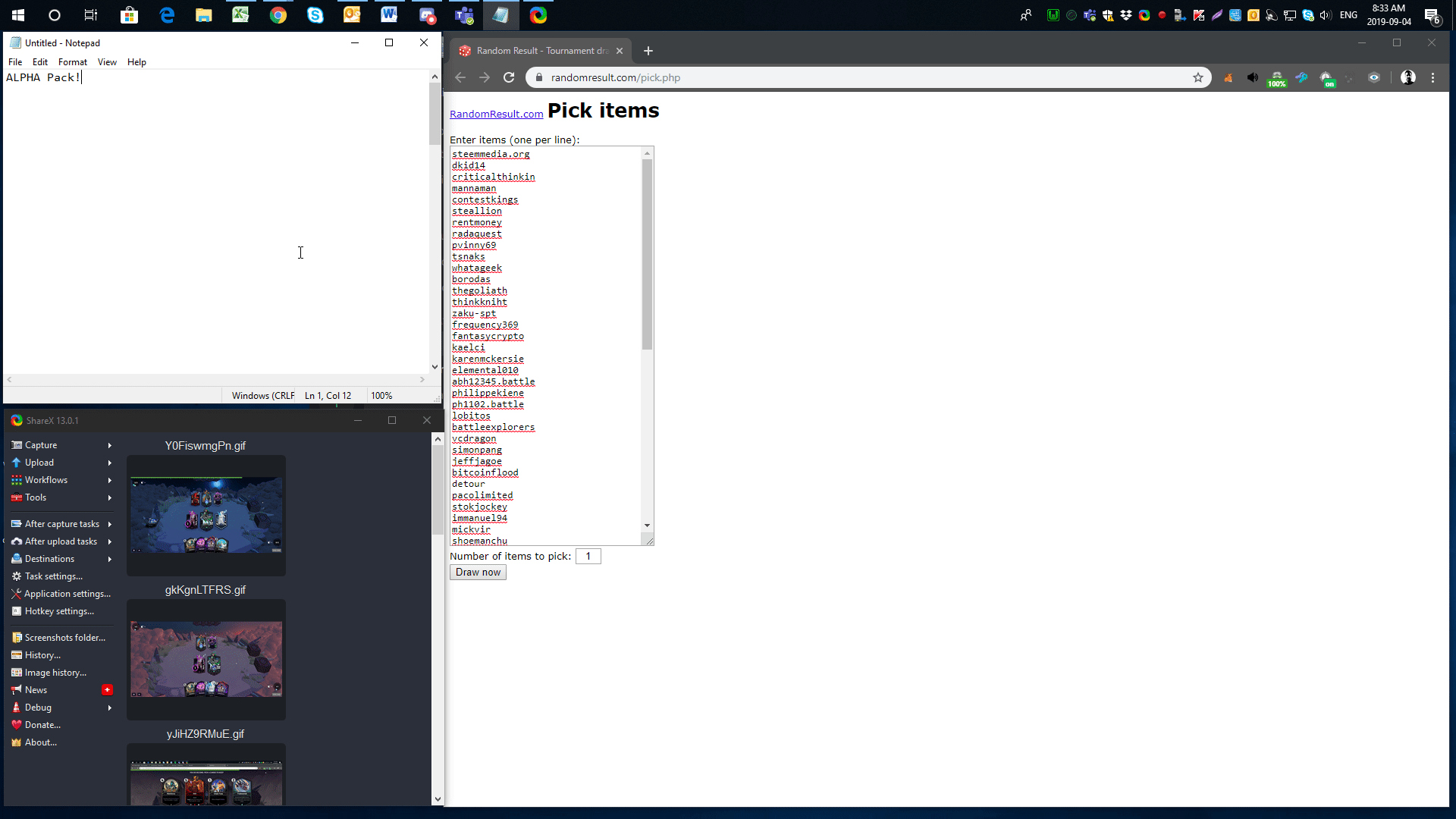 5x Beta Booster Packs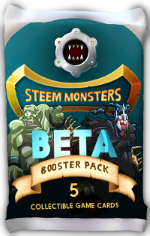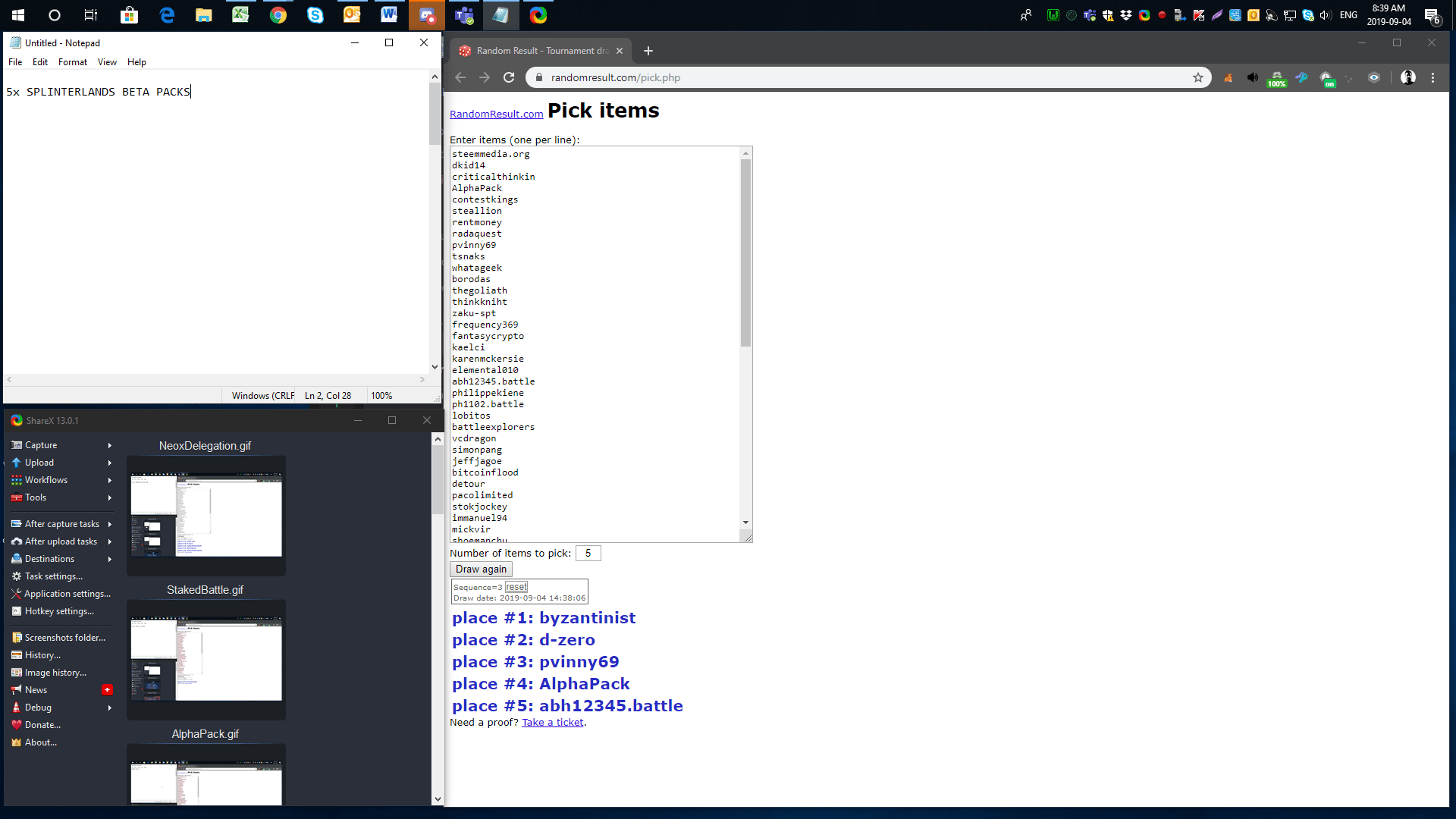 5,000 DEC Tokens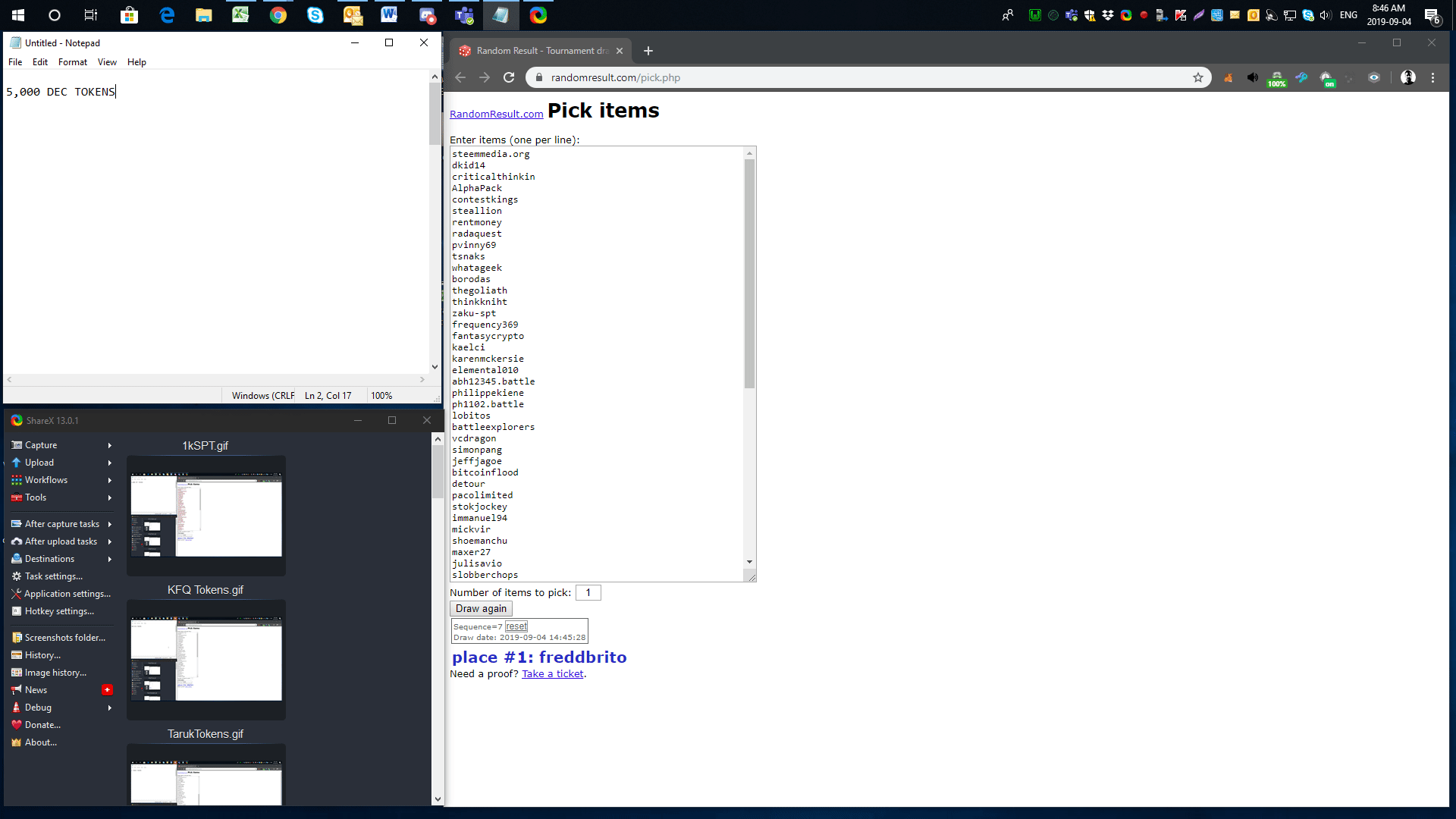 1,000 SPT Tokens [Splinterlands Tribe]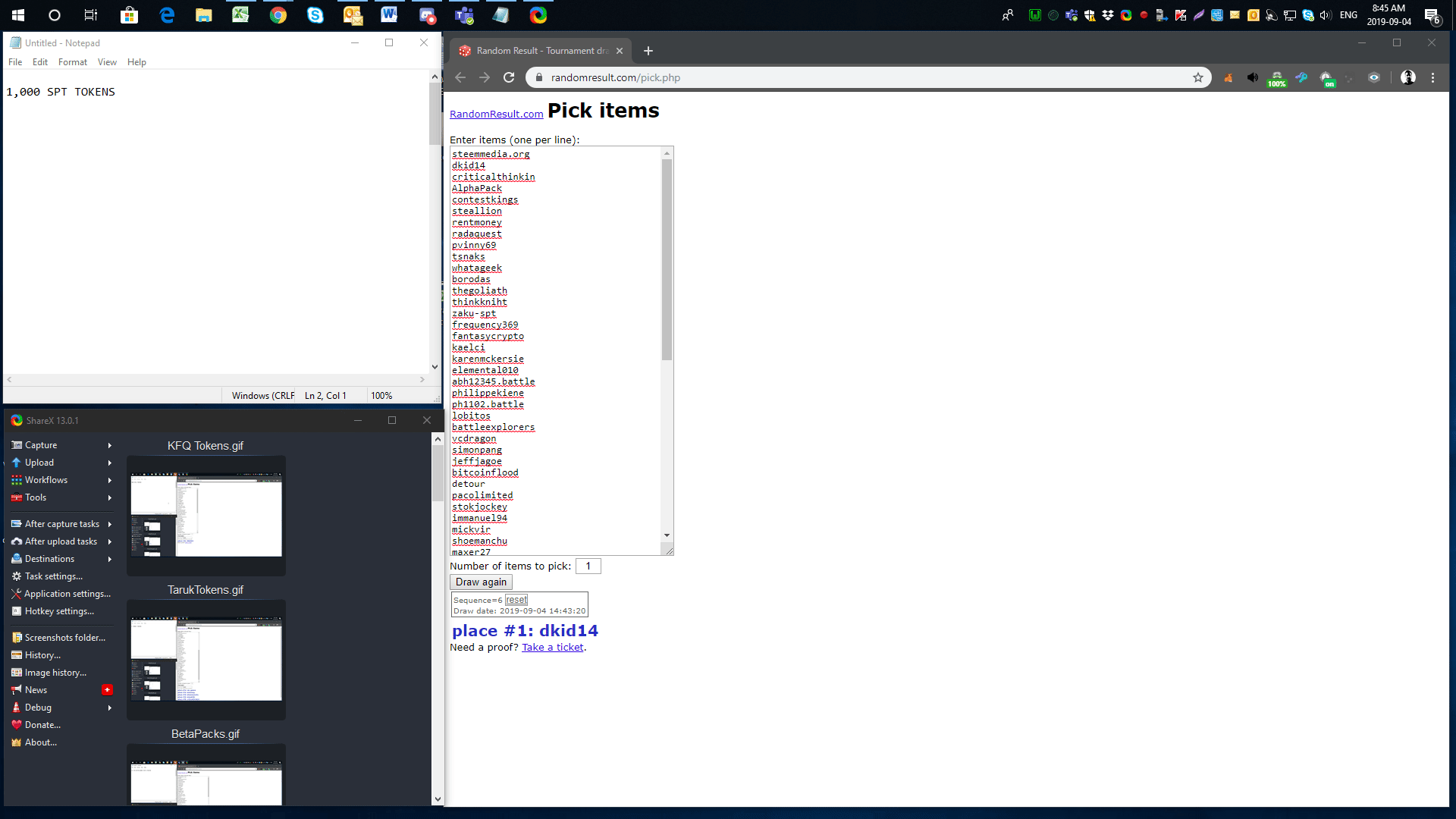 5 TARUK Tokens [Rada Quest Game]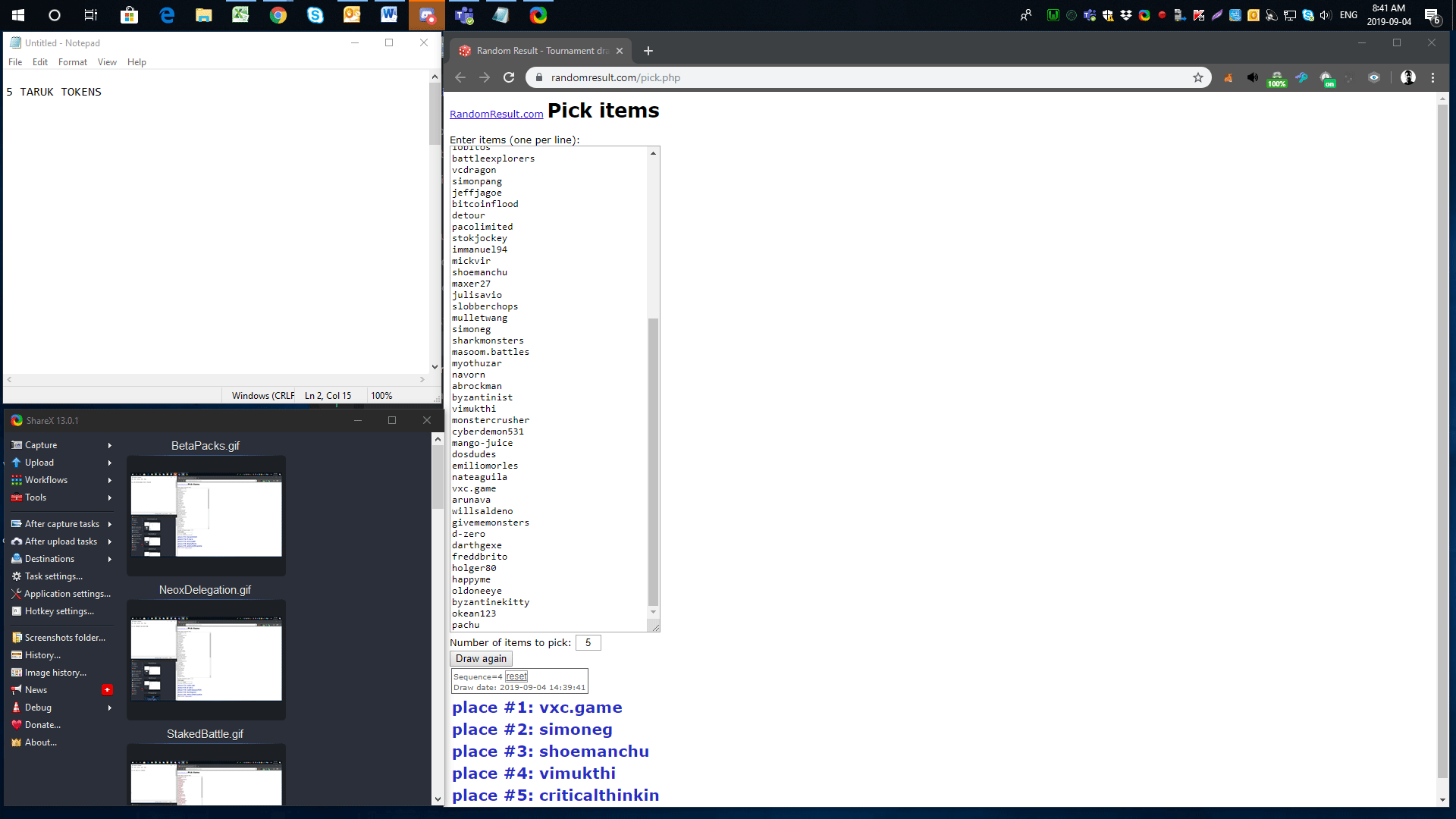 500 KFQ Tokens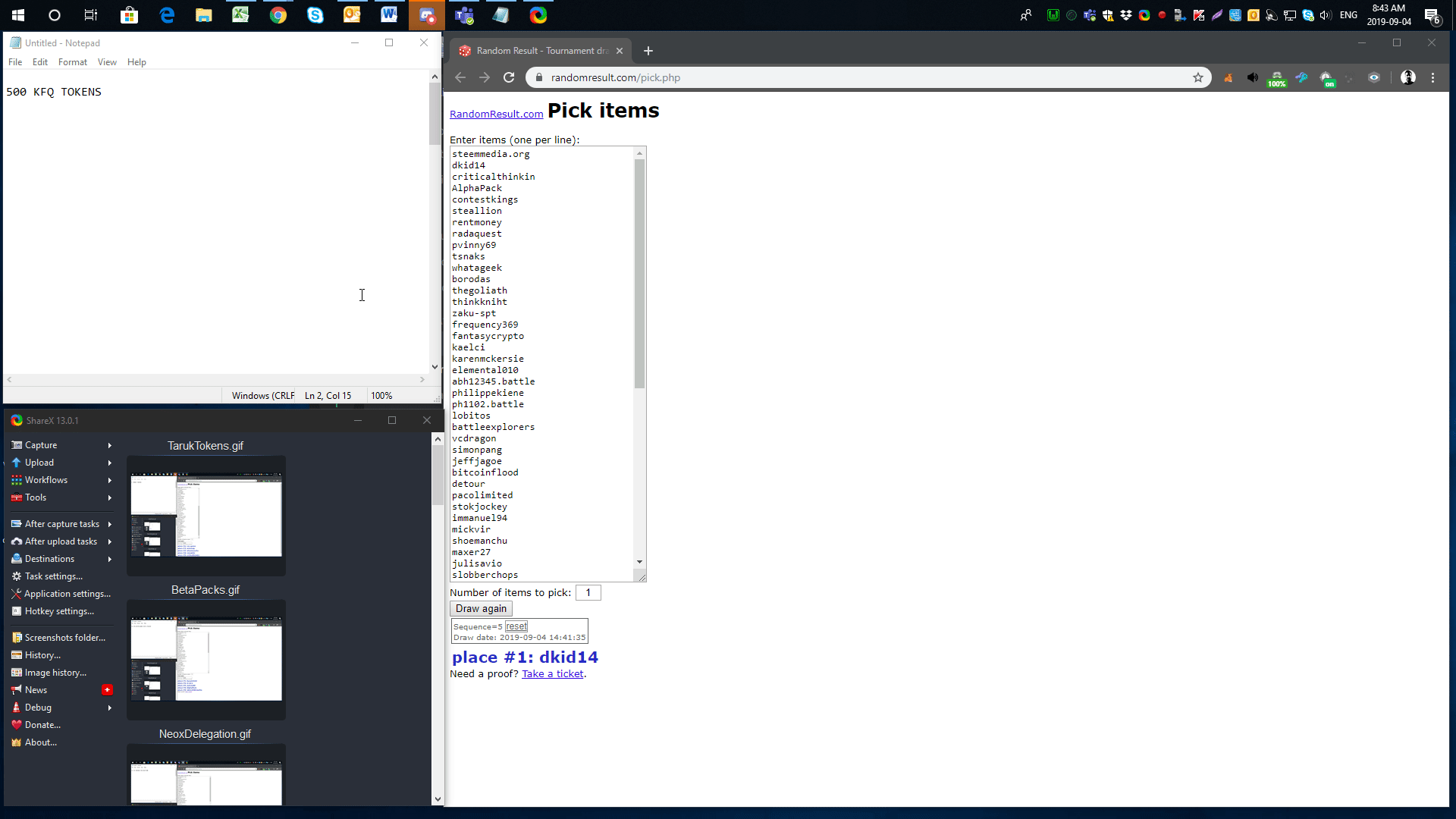 5x 1K BATTLE Staked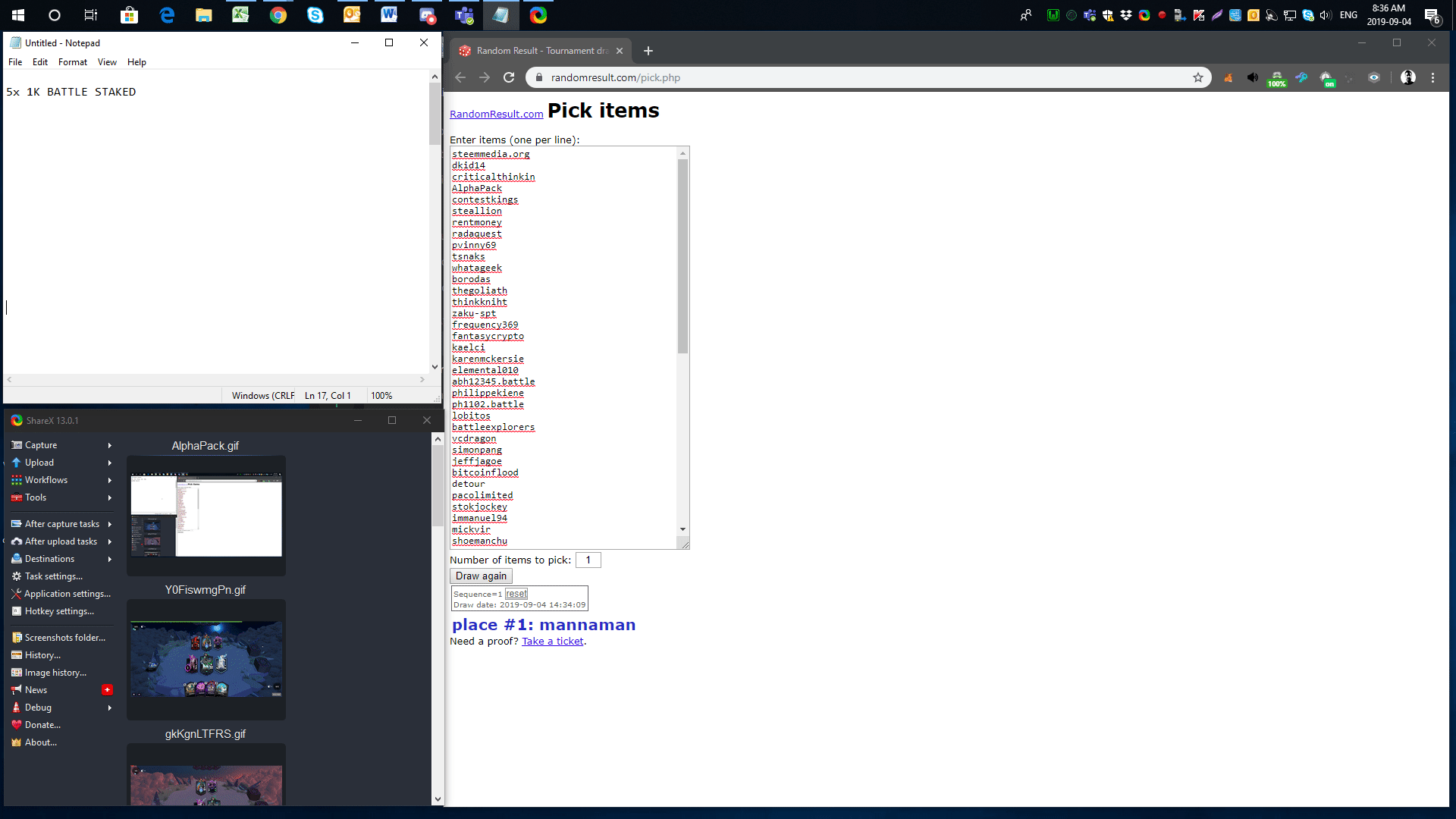 5x 1K NEOXAG Delegation
5x 100% Battlegames Upvote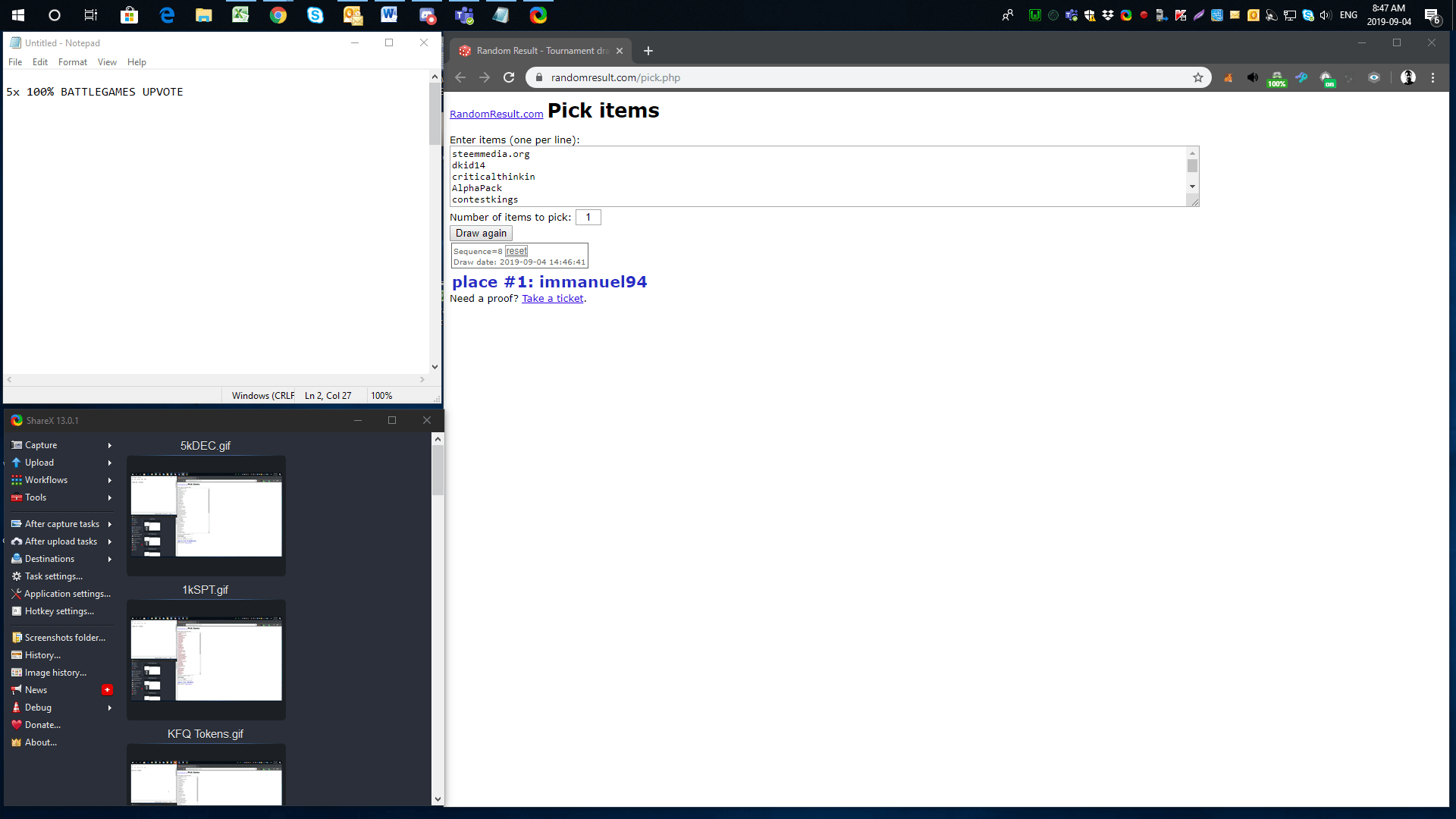 Thanks all! Rewards are on their way!
If you have won a Splinterlands prize but dont have a Splinterlands account let us know below in the comments or connect with us on Discord. Annnd...If you've won a NEOXAG delegation and want it on another account, comment below or message us in Discord.
---
How to acquire BATTLE:
Use the #battle tag on your gaming content.
Stake your BATTLE and earn through curation. 50% of rewards go to curators!
Play in @battlegames hosted Splinterlands Tournaments
Purchase from the Steem-Engine Exchange

Thanks for supporting the Gaming Community!
See you on the battle field.
-Battlegames