Hey guys,
How are you all?
I am always Fine, cool and Alhamdulilah.
After a very very very long time i am participating in any contest.
I am a contest lover (xd)
This is my entry for B&W photo challenge,arranged by @bdcommunity
Here is my entry picture.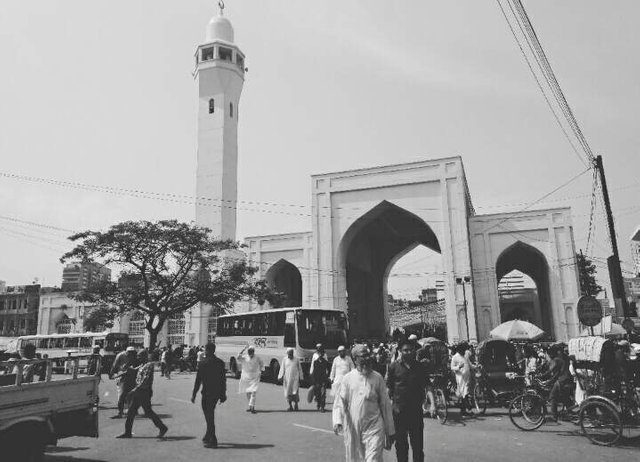 This is Our National Mosque.
This is Baitul Mukarram National Mosque.This is the front of Baitul Mukarram. It is the biggest mosque of Bangladesh.Everyday a lot people go in this mosque to do prayer.
I have taken this photo about 2 months ago.
Device- Xiaomi 4A
Location- Gulistan, Dhaka, Bangladesh
It was for now.
If i forgot anything don't hesitate to tell this to me.
Thanks for stopping by @minhaz007

TᕼᗩᑎK YOᑌ
Posted using Partiko Android