Another season over and somehow I have found myself all the way up in Champion II. How I got there I'm not really sure but delighted with the result.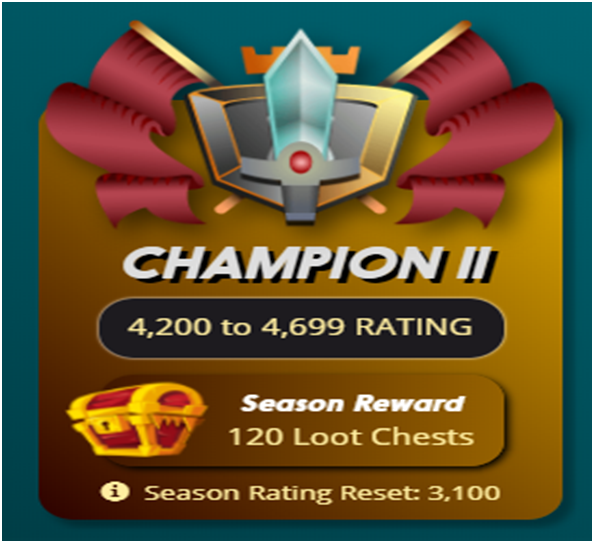 This is my highest ever finish and after sneaking into Champion III for the past few eseasons in a row it's great to see progress up the ranks. I have started re investing my winnings into my deck and slowly bringing up the level and adding a few useful untamed cards so it's great to see the strategy working.
The benefit of finishing at this level is getting 120 reward chests for all hte hard work that I have put in. Let's take a look and see what that looks like for this season.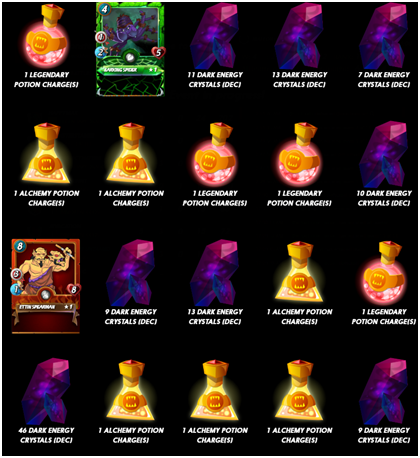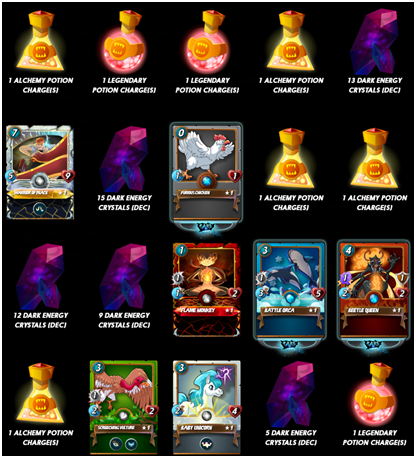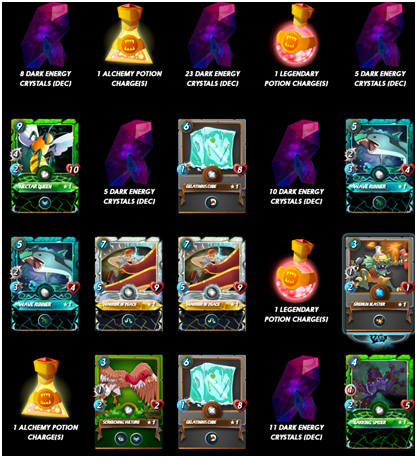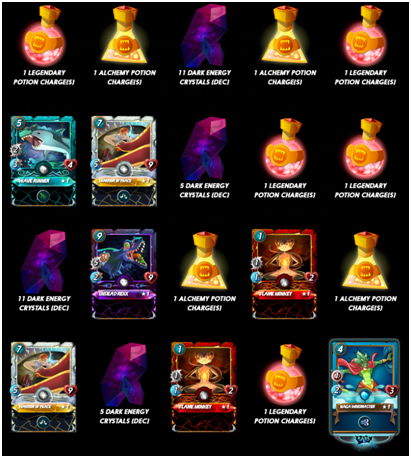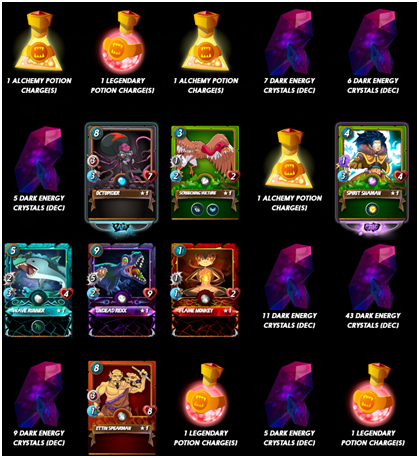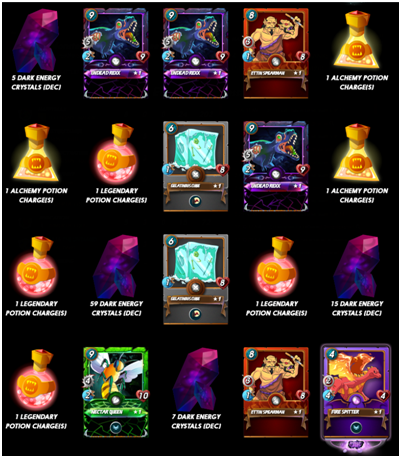 Total results are:
41 Cards, 0 Gold 0 Legendary and 2 Epic
449 DEC
18 Legendary Potion
26 Alchemy Potion
Overall I would have to say that it's very disappointing. My highest ever result earned me the worst ever rewards from a season. I've never finished without any gold or legendary rewards. 449 DEC is only a fifth of last seasons total and there were lots of potions which I really don't like.
Unfortunately that's the way life goes sometimes. Big hopes and big fails.
Ah well. At least I had fun doing it.
So another season has ended and it's time to regroup, strengthen my deck and attack it again. Hoping for the same result with better rewards.
Onto the next one.