The current season is almost over and to be honest in the past season there was little interest from my side to play outside the daily quest! With under 2 days left in the season I finally broke open the door to Diamond League III. I have no hope or drive to keep on battling and end the season in Diamond II.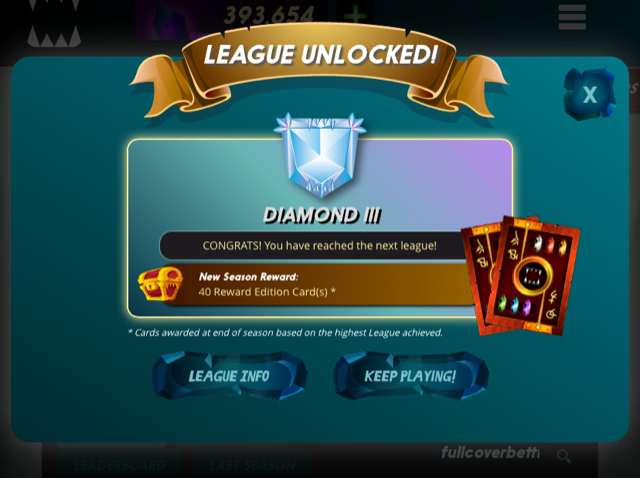 It looks like the interest into playing steemmonsters is decreasing. And by the looks of the market not only from my side.
The rewards for the daily quests were below par until 3 days ago when I was awarded with a golden foil Spirit Shaman.
I was capable of selling this one for a whopping $11. Which makes the season a success!
Over value
The overal value of my collection is dropping hard since the beginning of this year! It dropped with around 17%. Pobably the market is saturated with untamed cards, because these cards are mostly decreasing in value!
Yes, I did sell some cards buy maybe for $20 to $30. But I also did buy around 10 untamed packs.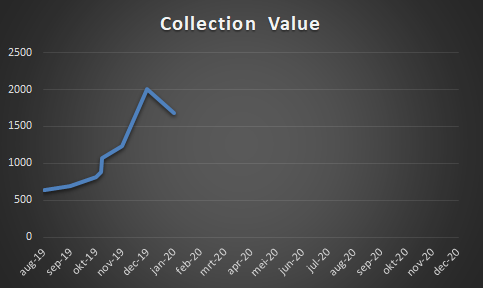 The value of my second account is steady, this account doesn't have a single untamed card.
This means that the market really needs fresh blood otherwise the end is near!
I mostly keep on playing for the DEC I earn when trying to complete my daily quest. These are sold on a daily basis on the market! This does earn me around 2 to 3 steem per day! Which is then used to powerup my account!
Due to the fact that the value of my collection is decreasing the stake of steemmonsters in my steem wallet is also decreasing. At the moment it is still above 63%. Last month my collection was worth 13820 steem, at the moment this has dropped to 12785, which is still pretty impressive!
Cheers,
Peter