Hello
Our cat constantly on someone hunts. She has already caught a beetle somewhere and is trying to play with him. Sometimes she brings lizards and small birds to the yard. I always try to save insects and animals from cat's clawed feet. But usually it is already late and the victim dies.
Наша кошка постоянно на кого-то охотится. Вот она уже словила где-то жука и пытается с ним поиграть. Иногда она приносит во двор ящериц и мелких птиц. Я всегда стараюсь спасти насекомых и животных из кошкиных когтистых лап. Но обычно это бывает уже поздно и жертва погибает.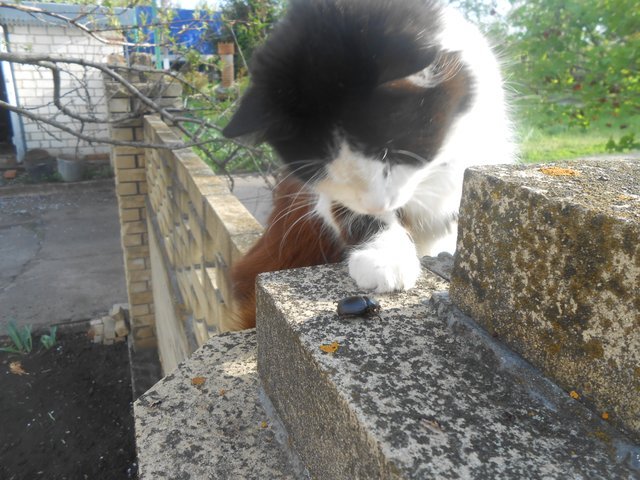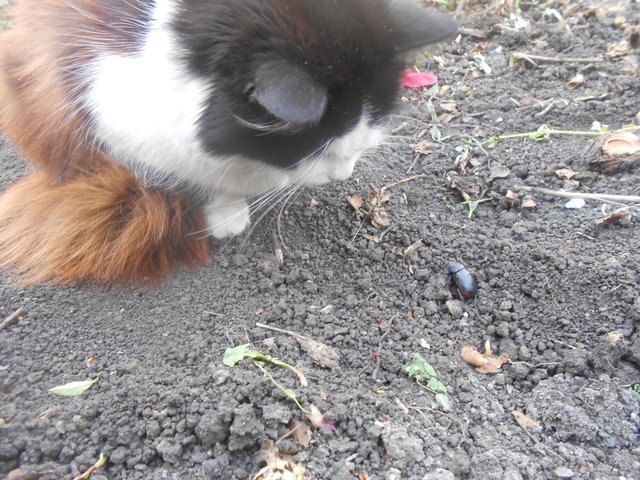 camera Nikon Coolpix S2700
Good luck!
Thank you for Your attention!