Up until recently the available historical data on the Steem Engine tokens made it possible to create prices with daily averages or with almost daily candles. There was no data on open and close prices. Recently, the data for the open and close prices was added on the Steem Engine api.
Finally, now we can have charts proper daily candles. Volumes as well.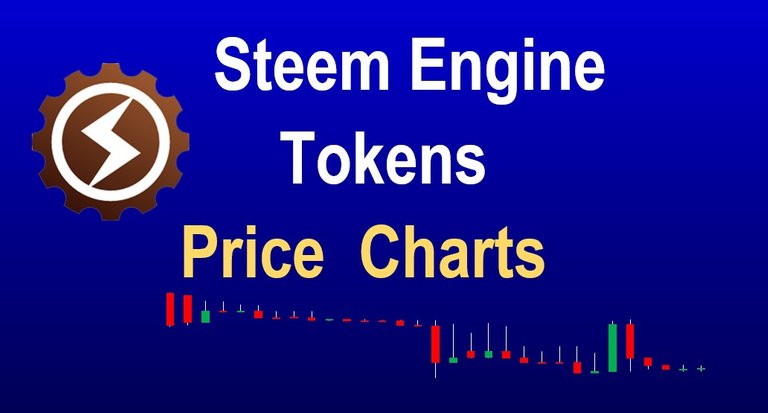 I posted some charts a month ago with averages and daily candles with no open and close data. Now here are the charts with proper daily candles and volumes as well.
Data on the most popular tokens will be presented below. Tokens included are:
PAL
SCT
LEO
DEC
SPORTS
CCC
NEOXAG
SPT
GG
PORN
PAL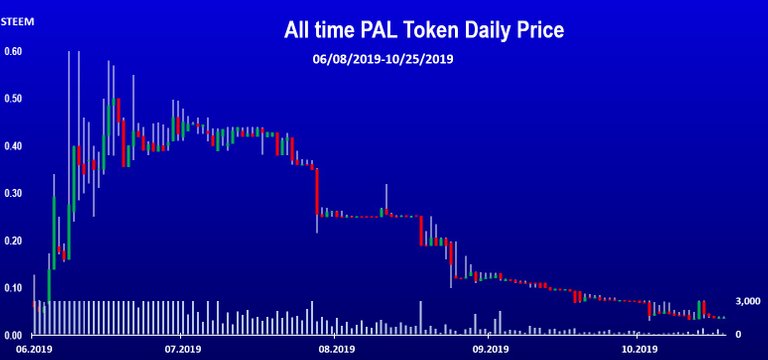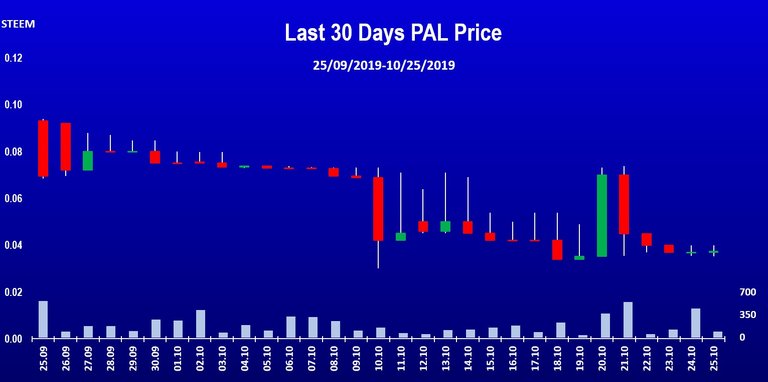 SCT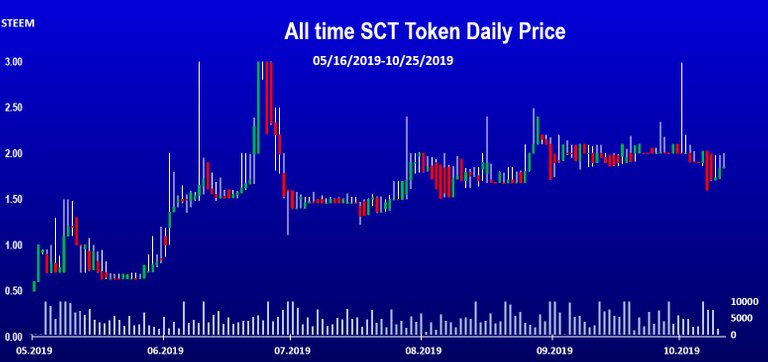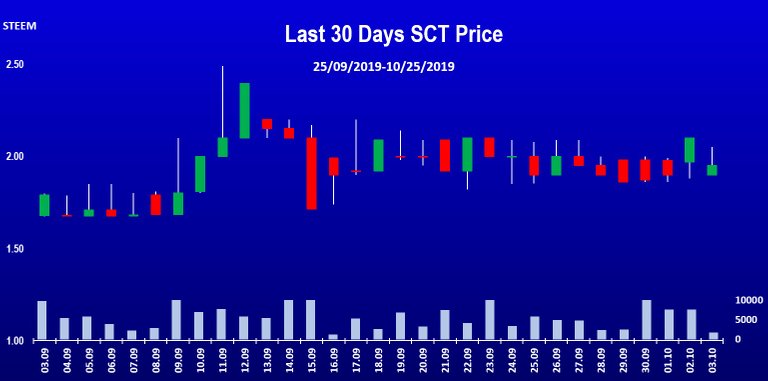 LEO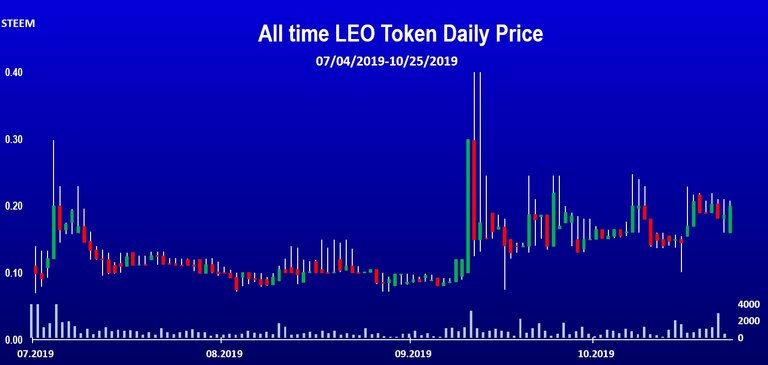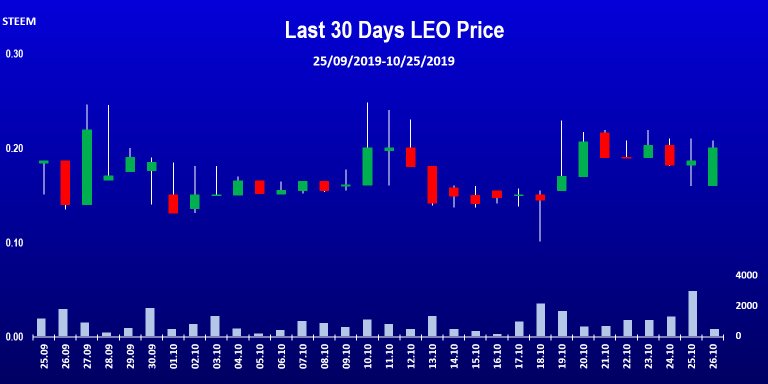 DEC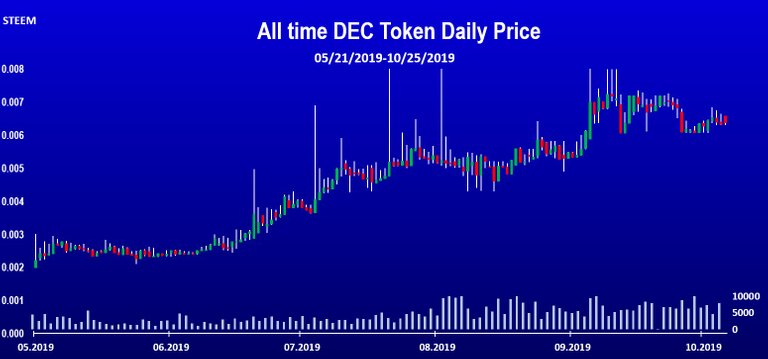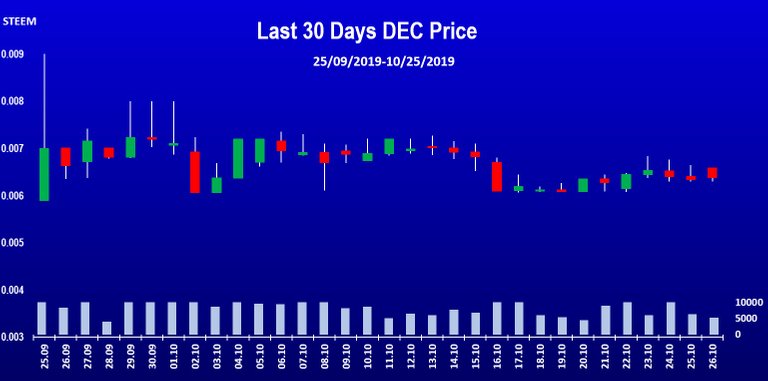 SPORTS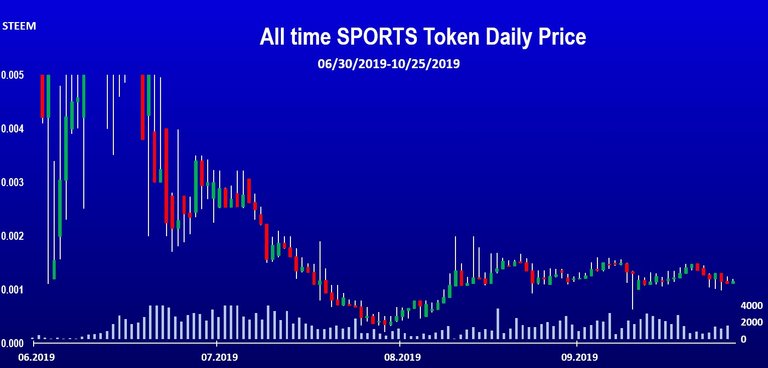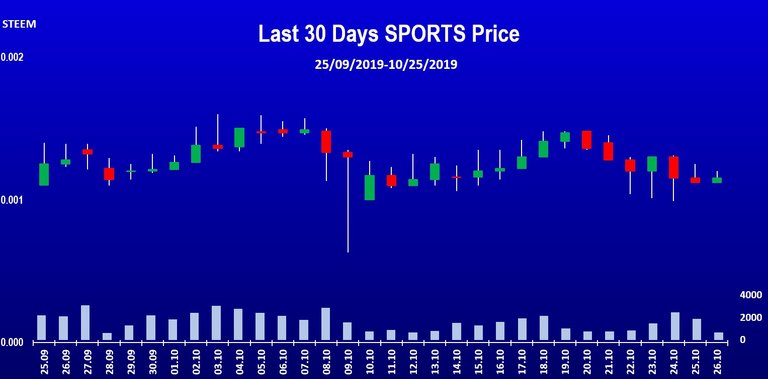 CCC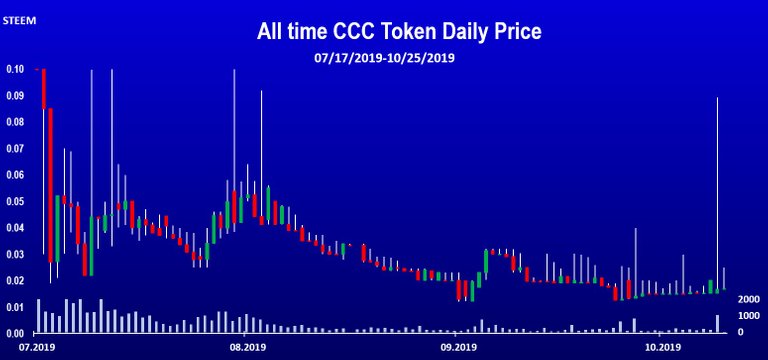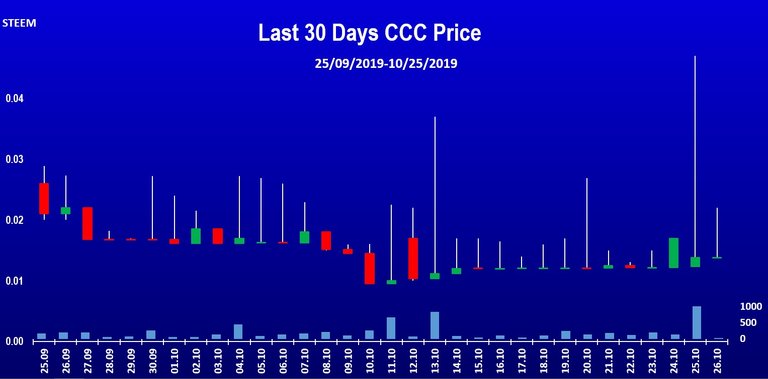 NEOXAG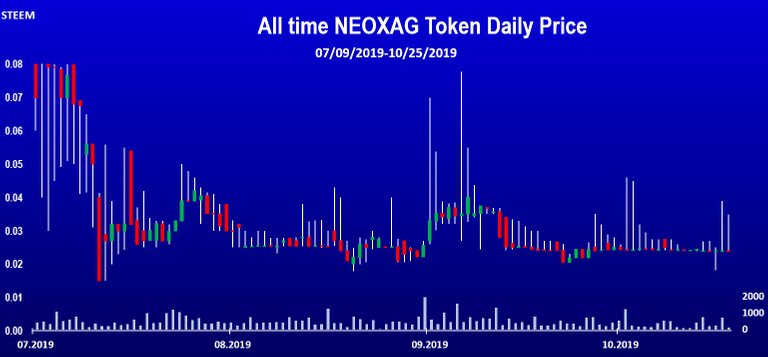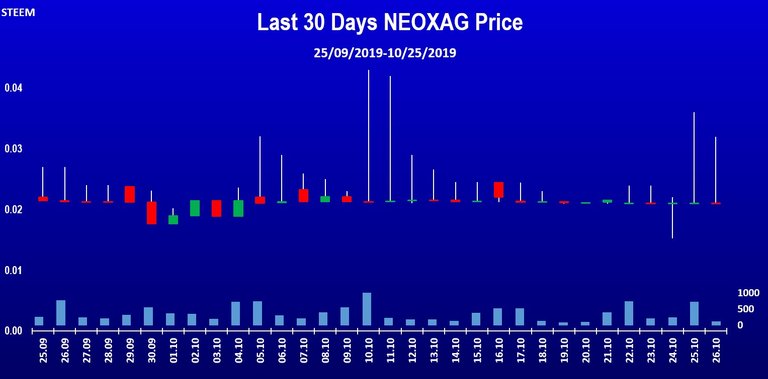 SPT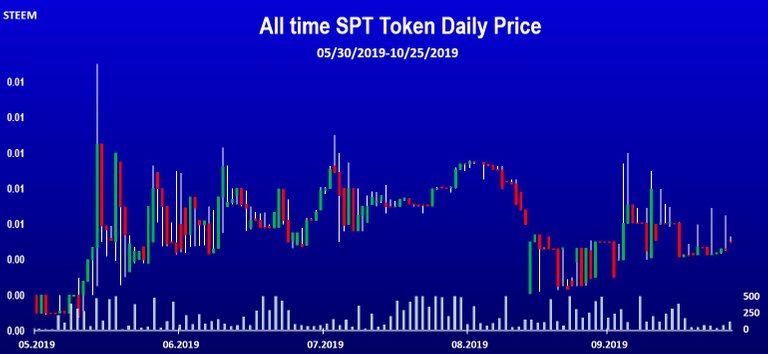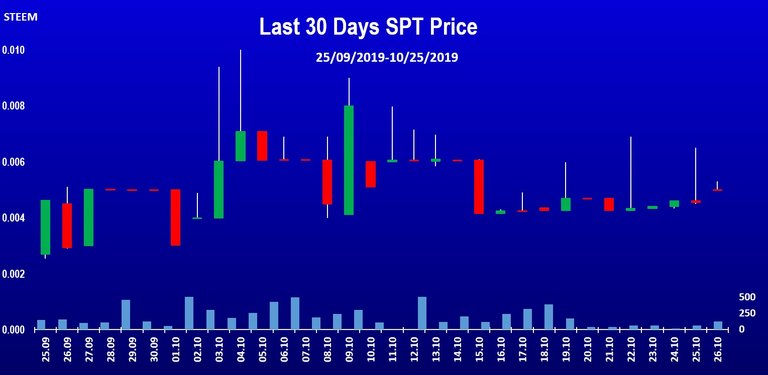 GG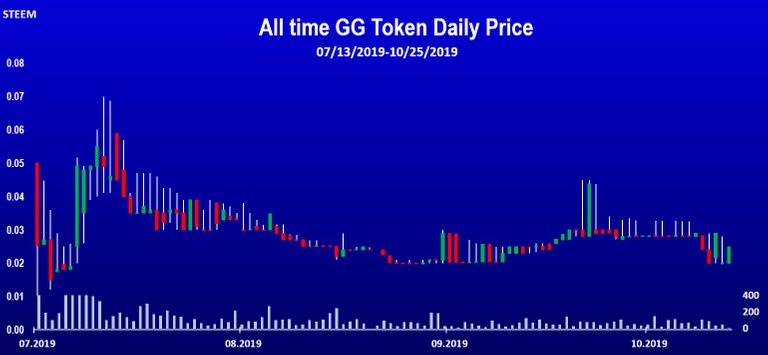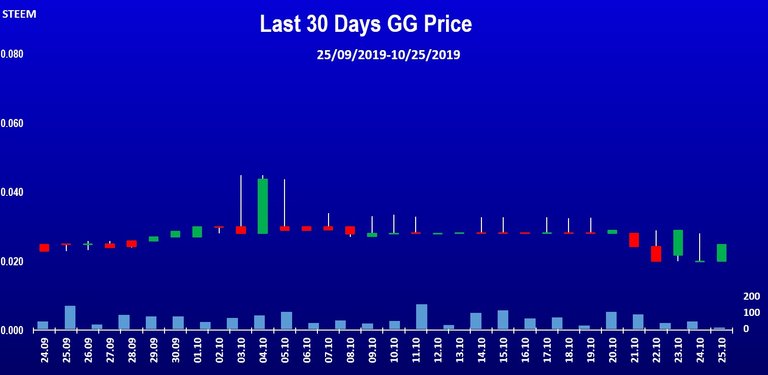 PORN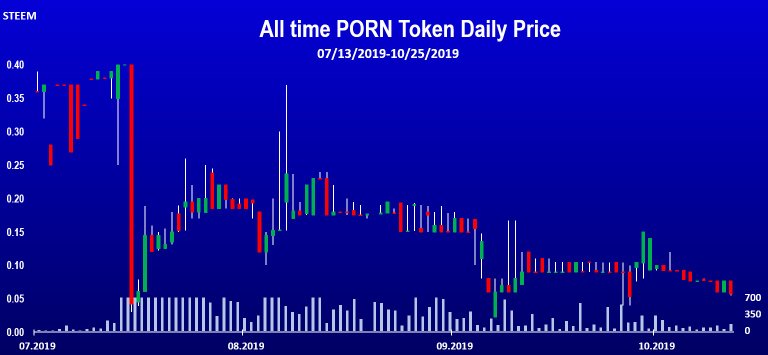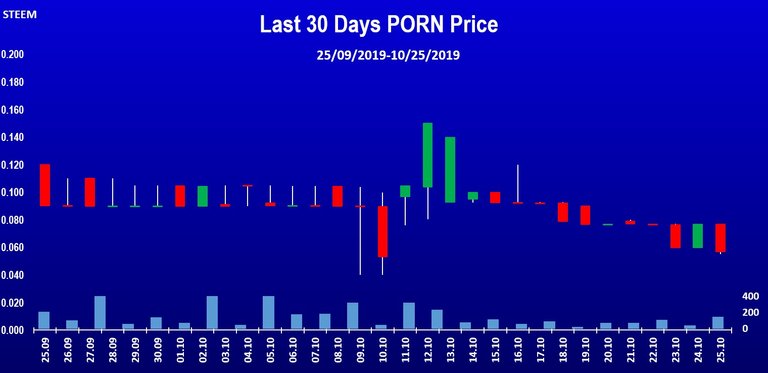 All prices are in STEEM.
Looking forward for some Technical Analysis from the skilled ones out there :D.
You can also find updated charts with daily candles in the steemleo discord thanks to @gerber. He has created a bot that displays chart similar as the one above when you type in a command. Great job from him.
All the best
@dalz