Ich habe heute die Steemmonsters Saison zum ersten mal auf der Stufe Gold I beendet.
30 Reward Cards habe ich dafür bekommen.
Es sind 2 Epic Karten und 6 Rare Karten dabei.
Today I finished the Steemmonsters season at level Gold I for the first time.
I got 30 Reward Cards for it.
There are 2 Epic Cards and 6 Rare Cards included.
1x Epic Manticore
1x Epic Imp Bowman
1x Rare Serpentine Mystic
1x Rare Boogeyman
1x Rare Octopider
1x Rare Gremlin Blaster
1x Rare Silverchield Assassin
1x Rare Naga Windmaster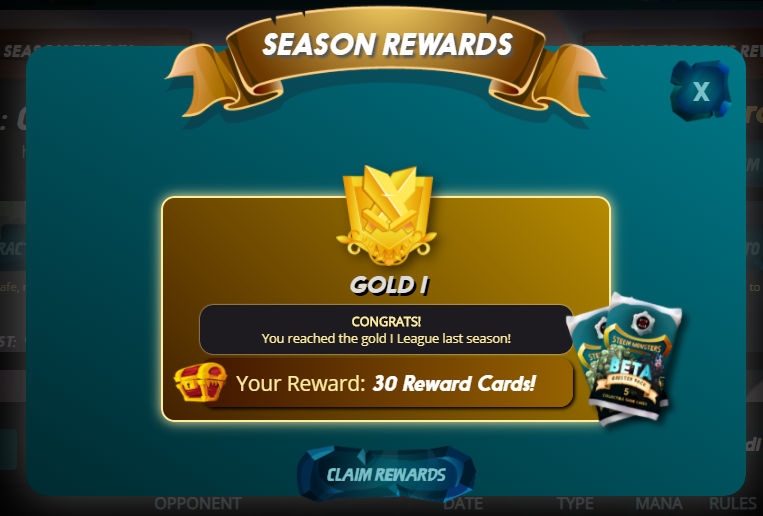 ---

---

---
---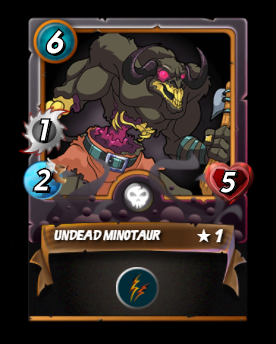 ---
---
Und hier sind meine letzten 10 Steemmonsters Tages Quests vor dem Season Ende.
Hier die wichtigen Karten
And here are my last 10 Steemmonsters day quests before the end of the season.
Here are the important cards
1x Legendary Fallen Spector
1x Gold Rare Serpentine Mystic
2x Rare Battle Orca
3x Rare Serpentine Mystic
2x Rare Gremlin Blaster
3x Rare Naga Windmaster
1x Rare Beetle Queen
1x Rare Silverchield Assassin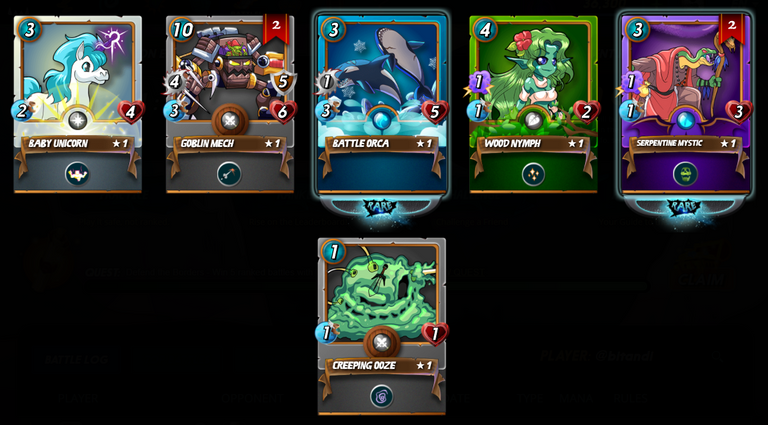 ---

---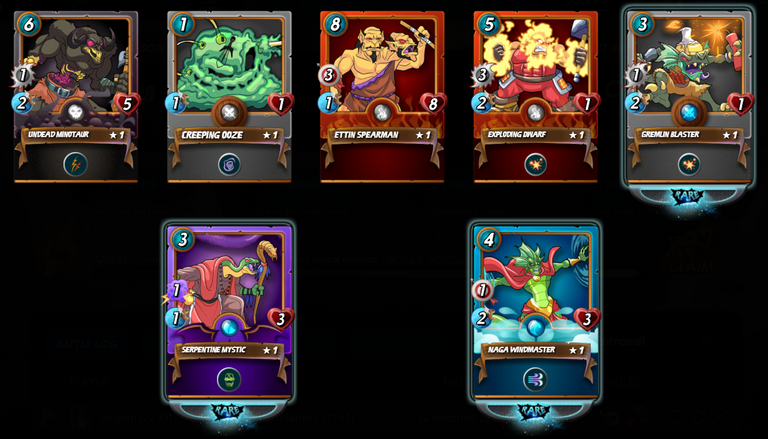 ---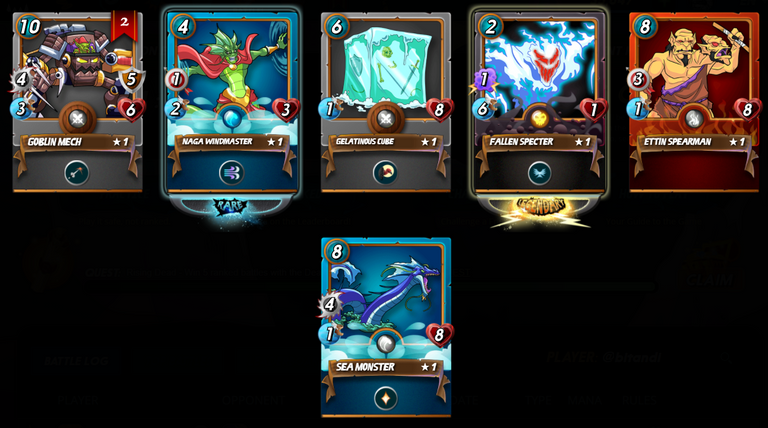 ---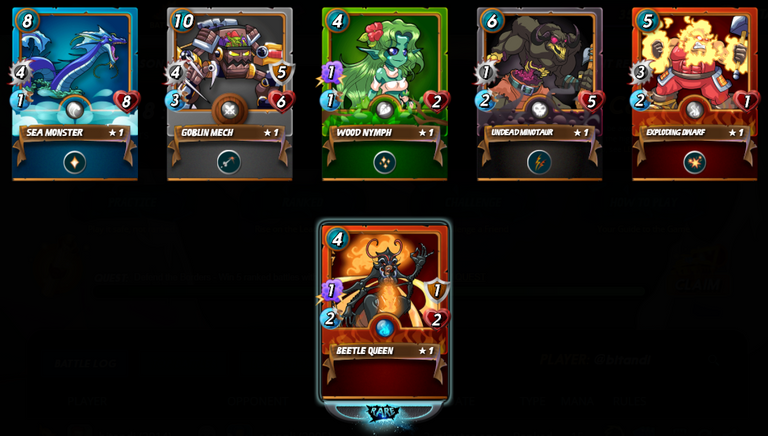 ---

---

---

---

---
---
---
Habt einen schönen Tag.
Gruss vom @bitandi
Have a nice day.

Greetings from @bitandi