What's up, Splinters!
Hope everything is great and well.
---
A new season started!
Hope everyone received some good fat reward cards.
And the time that untamed set is coming soon!
Did you buy any pack from the Kickstarter event? I did!
Can't wait to unpack those perks and see what kind of new card ready to fight on the battlefield!
---
My main goal now has changed to accumulate DEC, and completing the daily quest is more like a side quest.
My short target of DEC balance is 25K. As I intended to continuously contribute to the Guild.
---
一個新的季節開始了!
希望每個人都能收到一些好的獎勵卡。
即將到來的時間即將到來!
您是否從Kickstarter活動中購買了任何包? 我有買呢!
迫不及待地要拆開這些卡包,看看有什麼樣的新卡可以在戰場上使用!
---
我的主要目標現在已經改為累積DEC,完成每日任務更像是一個副任務。
我的DEC餘額的短期目標是25K。 因為我打算繼續為公會做出貢獻。
---
Today snapshot of DEC Balances
今天的 DEC Balances 快照
111919 - DEC Balance: 20,140.911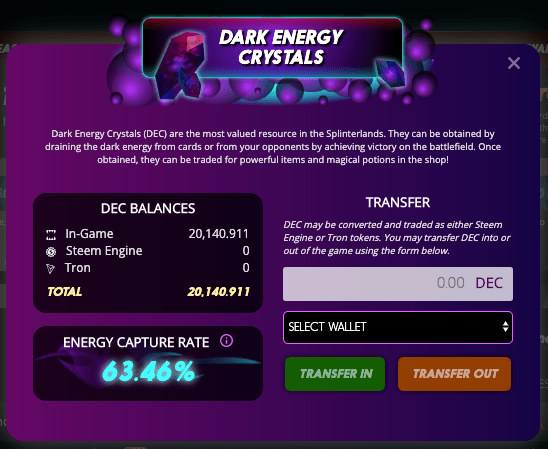 Still have less than 5K to go! Let's work on it!
---
As always here is my daily reward from the daily quest.
Comment to this draw: 1 angry chicken and 2 Epic cards! Pretty good!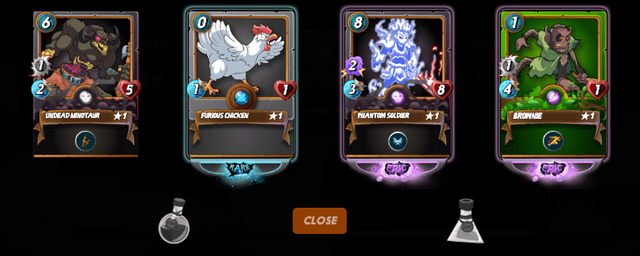 ---
Cheers

---
Posted from my blog with SteemPress : https://nuagnorab.steemblogs.club/2019/11/19/sm-daily-111919-daily-reward-result-journey-of-dec-mining-46-%e6%8c%96%e6%8e%98dec%e4%b9%8b%e8%b7%af-46/
---