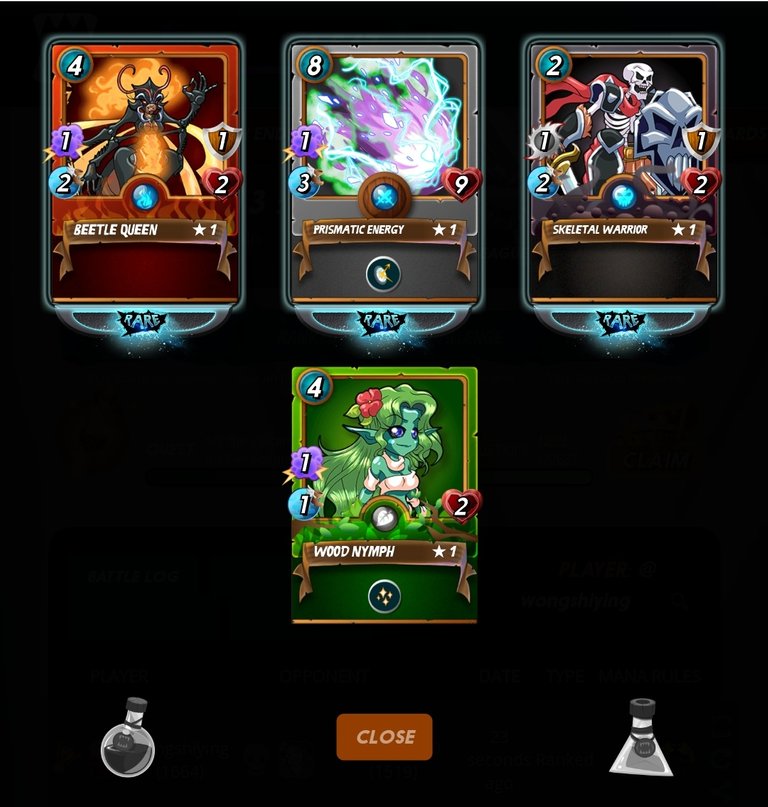 今天算是最近运气最好的一次。一次抽中这么多稀有卡,而且还有一张甲虫。季赛奖励也不过这样罢了。
自从上个季赛把获得的奖励百分比操到低过30%以后,到今天终于恢复到80%,可是这几天的任务难过啊。平时顺手的组合都被灭了。每天都要好多轮才能过关。
Since last league, finally I got my Dark Energy Crystal capture rate recovered to 80% now. But I still spend quite a lots of them to pass my daily quest. Everyone looks become stronger and smarter in strategy.
Today's quest rewards can be the best of recent rewards. And new bettle card received, hope it can strengthen my fire serial a little bit.
Cheer and happy to to all SMians.