一开始只是想着在赛季结束前,看看可不可以每天凑1200DEC, 买一张水系召唤师,因为只差最后三张就能够把水系召唤师升到5星了。所以赛季结束前三天我就很努力的打,任务还没更新也要打,过完任务也要打。终于在赛季结束前一天,我操到半夜1点多,把召唤师升级了。连带着把水系怪物和常用的中立怪物也升级了。DEC 的奖励少得一塌糊涂。
第二天,算好最后一天还可以过一轮的任务,收一下奖励。谁知道打着任务,心想要不要拿5星召唤师冲金1看看?结果死脑筋的病又发作了,硬是边过任务,边推积分。花了一个早上,把自己推上了金1。那时候真的是眼泪快要掉下来。有够痛苦的!!痛苦在那里?放弃又舍不得。不放弃?一天平均才恢复25% 的奖励比,现在已经低于30% 了。获得的奖励只有1X 了。前一天花剩下的DEC 原本只有几十点了,现在累积了4XX 点,这是打了多少场啊!!!消耗掉的CAPTURE RATE 要多久才能恢复80% 以上?也就是说,接下来我胜利的奖励会有一段低潮期了。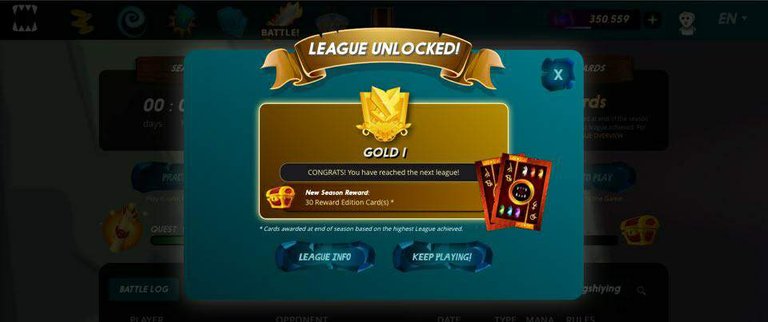 虽然,最后一轮的任务奖励没什么好东西,可是有看到金我就很高兴了。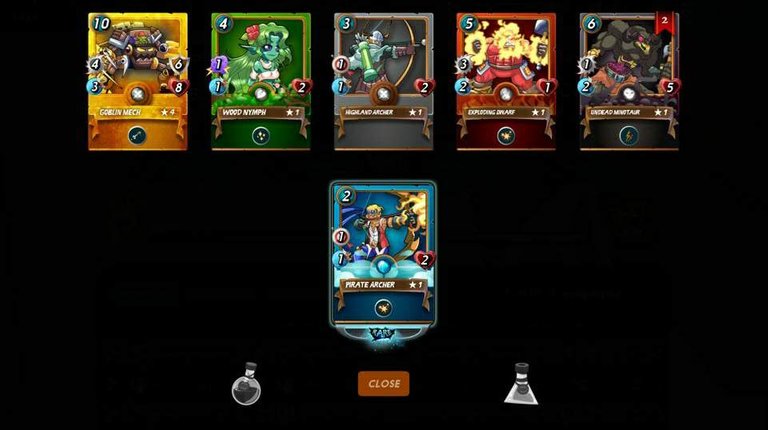 接下来就是开奖啦!!! 好期待会得到什么好卡啊啊啊啊~~~~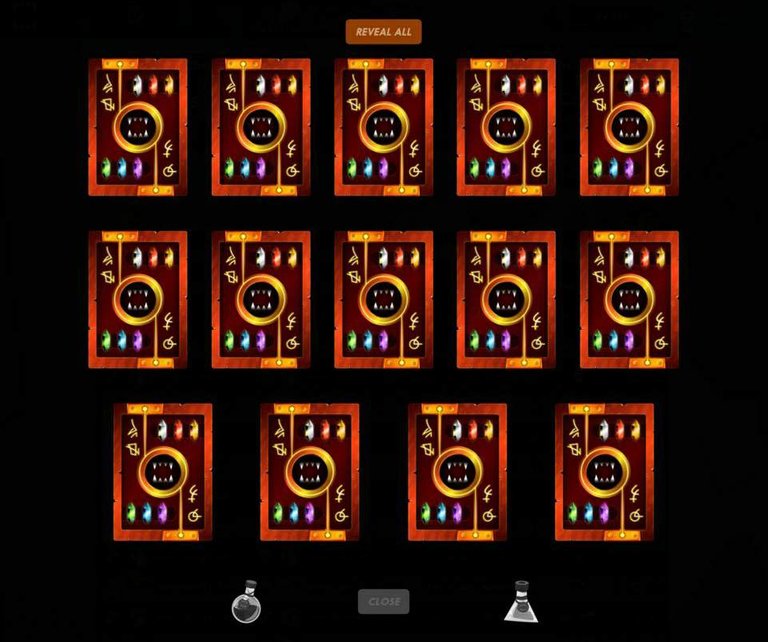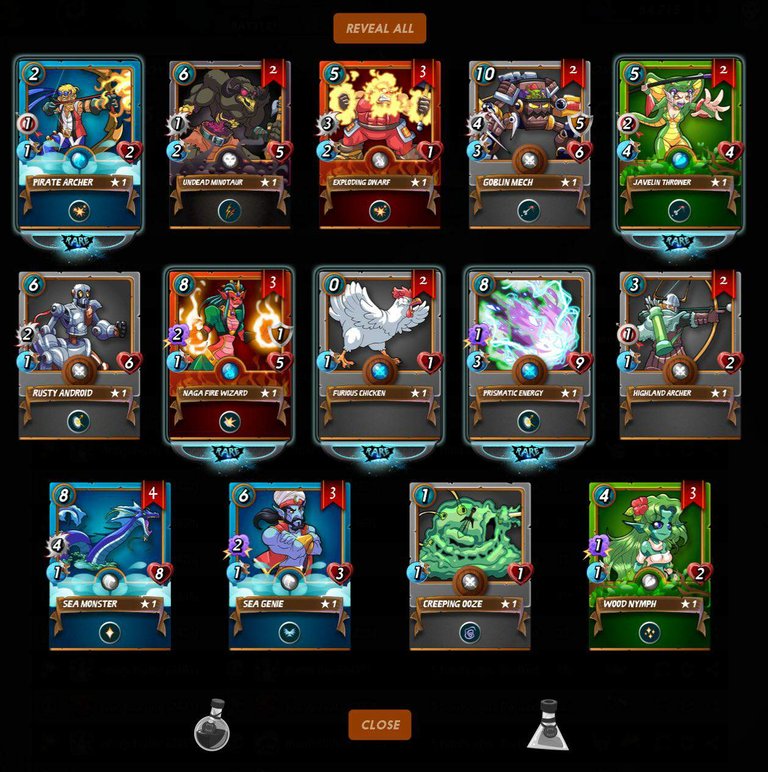 开完卡真心觉得自己的人品不怎么样,虽然也获得了新推出的卡,可是没有什么特别值钱的啊!
开卡前还去Discord 的 sm-voter 看了一下自己的资料。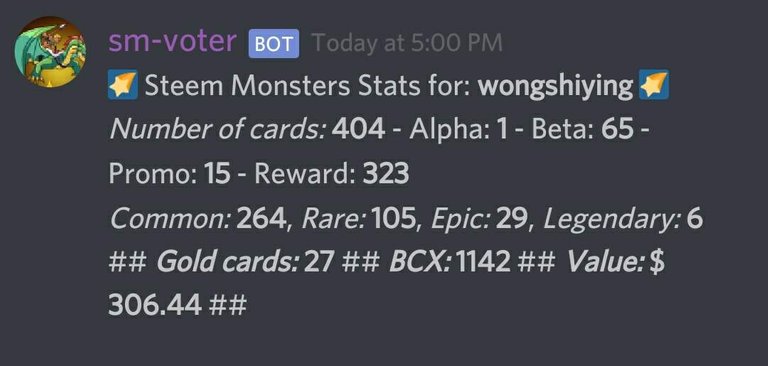 然后开卡后的比较。价值相差$6.57。哇!吐血了!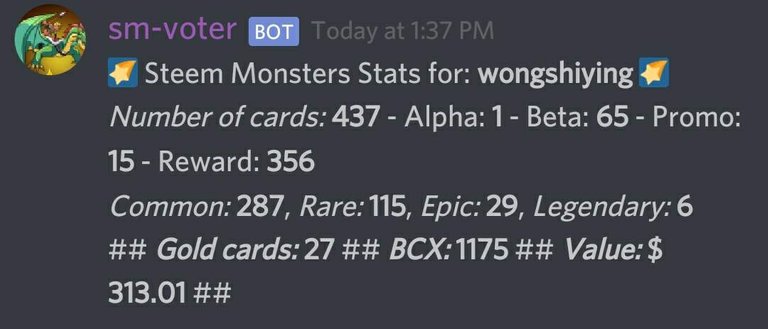 算了。来看看这张公鸡🐓卡吧。特点就是不需要Mana召唤,只有还有空位就可以,而且还是中立的,这是佛心啊!如果长大了,那可不得了,不说一个可以打十个,如果它被打死了,会让近战队友暴怒,提高它们的攻击力和速度哦。真是人见人爱,花见花开的鸡鸡啊!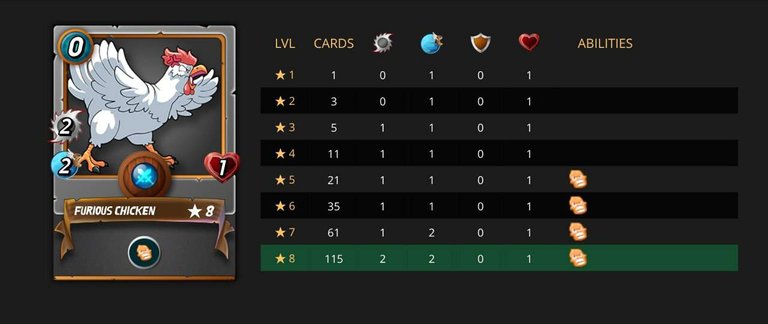 我还抽了只甲虫,因为不是我的主力系,所以跟@ericet 村龙交换了他得到的水怪(娜迦 Naga)。毕竟我专攻水系,他专攻火系。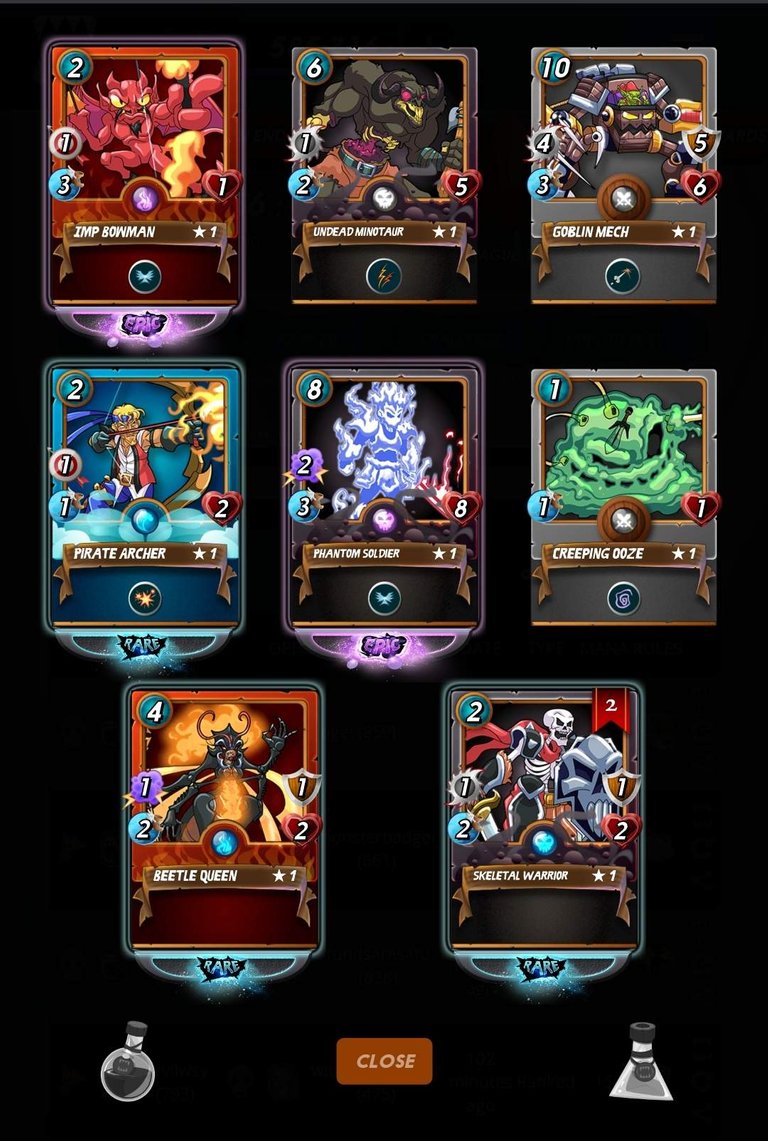 甲虫可是火系怪中不可多得具有补血效果的奶妈哦,真不愧为甲虫皇后,有奶就是娘啊~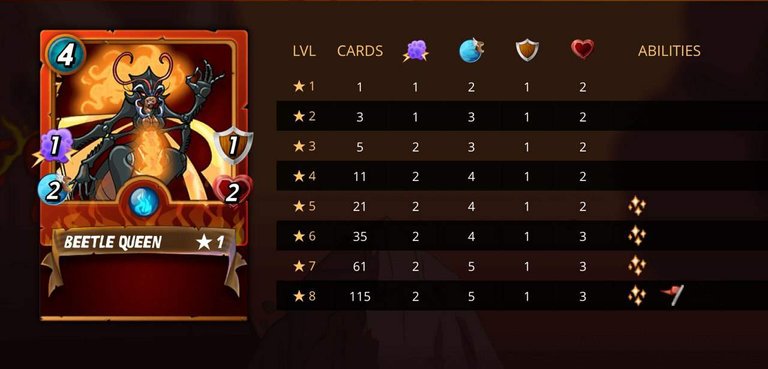 娜迦一开始就具备远攻减伤效果,升等以后可以破甲(虽然魔法攻击已经无视防御),可是却可以在某些规则下帮助法系,也可以帮助弓箭手哦。最高等还附带中毒效果啊(这个只能看着了)。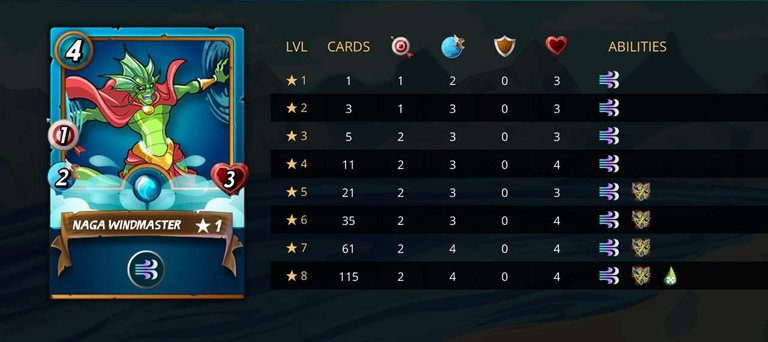 当然,最后一张不知道谁抽到的卡也介绍一下吧。这是死亡系的幽灵,是新卡里面唯一的传奇卡。如果他是水系的,我第一个支持他。会飞不稀奇,鬼难道还走路?我看上的是6点的速度啊!天下武功,唯快不破,最好是不破,他只有1点血,摸一下就死掉了!要好好利用啊!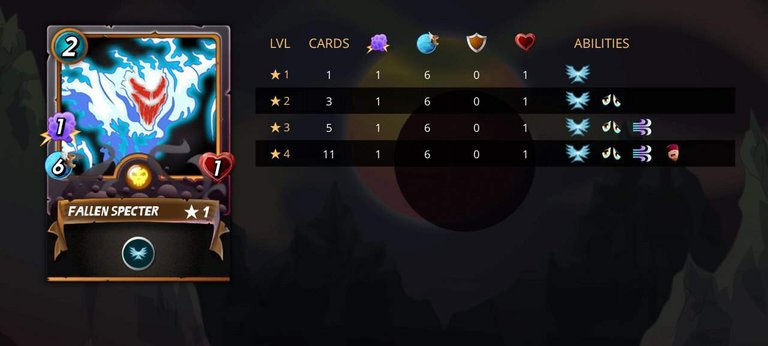 最后啊。。好好玩个游戏多不容易啊!全都是钱啊! 血汗钱啊!希望大家游戏愉快!!
.
.
.
I've been working very hard for few days before the end of the league. My target was to upgrade my water summoner to 5 star. I still needed 3 cards and each card costed about 1200 DEC. So I've to earn about 3600 DEC in 2 days and the more I played the less DEC I collected. I played until mid night before the end of the league on next day, and finally I upgraded my summoner to 5 star.
Actually on the next day I just wanted to finish my quest and collect my quest rewards only. But suddenly something gone wrong to me again, I tried to use my newly upgraded summoner and monsters to level up to Gold I rank!!!! TOTALLY OUT OF CONTROL AND SPENT WHOLE MORNING TO ACHIEVED GOLD I RANK. My DEC capture rate already below 30%, I couldn't imagine how long it would take to recover to above 80%. I've spent so much effort but I didn't get good cards from my quest rewards. It's OK, because I still have 30 cards to receive.
Well, my 30 cards didn't give me very good cards, but at least a new cards, the CHICKEN with 0 Mana required. Is it a good card? Yes, until I upgraded it to higher level. If not, I just put it into any team to attract one attack.
I don't do much introduction for new cards, but you can read from here.
Cheers everyone for playing Steem Monsters, now I should call it SPLINTERLANDS.