After showcasing my very own lineup of unlikely heroes yesterday for bait, I thought I would have them go at another boss. I was inspired by the Leviathan named Sea Monster in Splinterlands.
I have been playing a lot and enjoying the raw power of the creature. The Ice Leviathan here would have the ability stun if it was in the game because its breath will freeze you solid.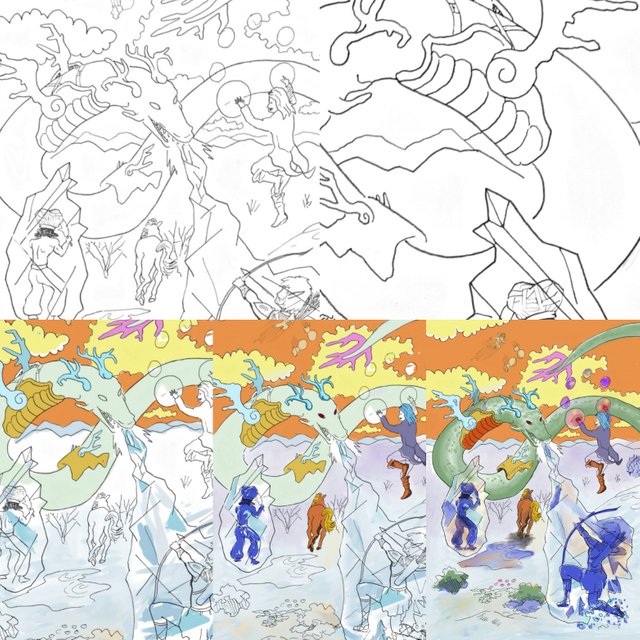 I used the scan feature in Sketchbook by Autodesk in order to be able to color underneath the lines. This goes to say that I used real ink, the scan gives it that digital feel.
I had to improvise because I had to leave for a concert with my partner but wanted to keep working in this from my phone.
There are only two layers of color, the lower left image is just the first layer at an earlier stage and the lower middle is completed.
I wanted to be judicious about the shading in order to work within a time constraint, after all, Inktober is just beginning. I also have much to learn to convey depth with digital paints At the same time, the whimsical flatness of this illustration works with the peered down color palette.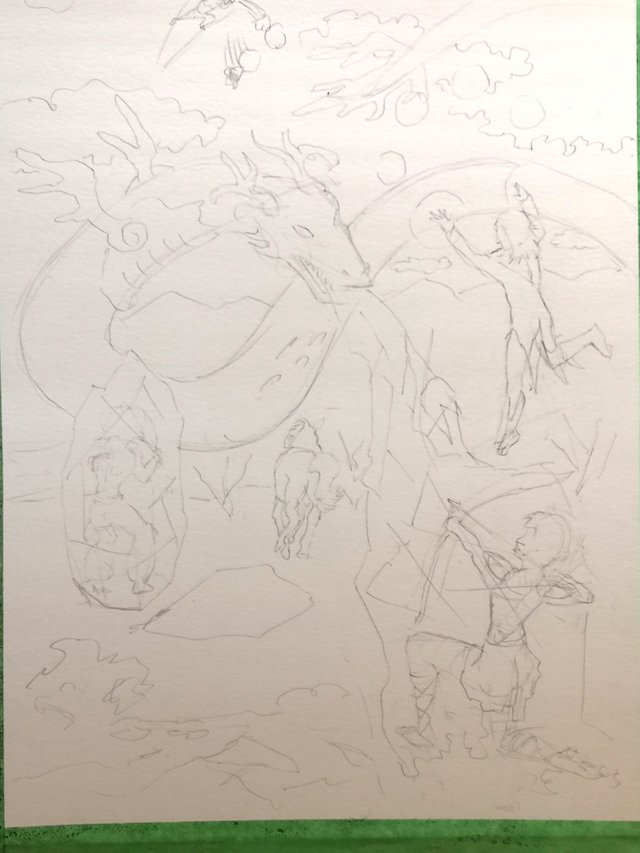 Of course there was a sketch before the ink. I referenced the horse and Brittania's pose with the bow and arrow. However, that last one was from a front facing male so I had to adapt it.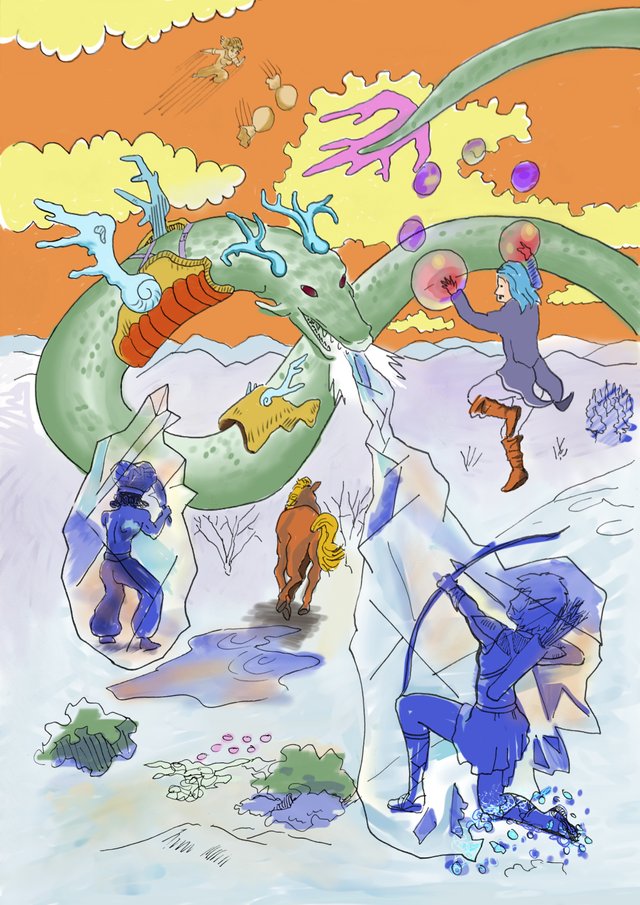 What do you think, is it pleasant to look at? While Dhairia and Brittania are frozen, Raimbault is deploying his mysterious entropic spell. It starts with a wild horse running away but who can say what kind of domino effect will ensue. Meanwhile, Sawako is throwing a few grenade potions at Ice Leviathan from the sky.
I wonder if this is a fight they can win...