Hello everyone!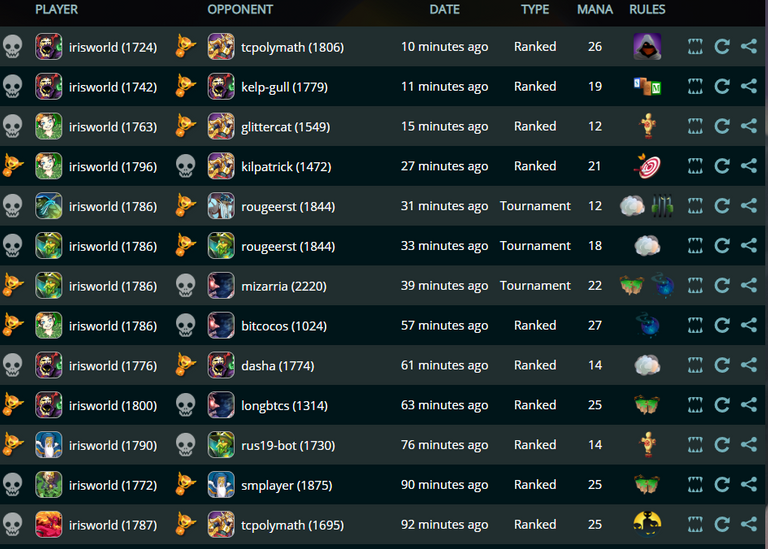 I have no idea what is going on this season, but I feel myself like a looser!
I finished last season in Diamond III League and was super happy. So I started a new season at 1,900 point. But I keep rolling up and down around 1,700. Few times I even felt to 1,600...
Maybe my opponents became too strong?! But I still even couldn't go up to Gold II league...
And I can't even accumulate much DECs... It's so sad...
GOOD LUCK!
If you don't play steemmonsters, so HURRY UP and join it now
---
---
---
If you have any questions about Korea don't hesitate to contact me here or via instagram

More articles about my travel adventures you can find here




---