It has to be simple. Once I load a tribe to curate, I'm only thinking one or two things at a time. One or two thoughts in my head to determine if the content is worth curating or not. This is sometimes referred to as "[intrinsic] cognitive load."
Intrinsic cognitive load is the effort associated with a specific topic, extraneous cognitive load refers to the way information or tasks are presented to a learner, and germane cognitive load refers to the work put into creating a permanent store of knowledge, or a schema.
See: wikipedia
There are always posts where I don't follow these exact rubrics. It's just a place I use to get started. One exception is the "meta" discussions, like this one. Also, on a general purpose tribe like palnet, this process isn't as focused which is both good and bad. But on focused tribes, here's my process ...
stemgeeks.net - "Show me your theory." -or- "Show me your doodad."
Everything is science, right? So why isn't StemGeeks considered to be a general purpose tribe? Because, at least to me, it's really not science if there's no theory being explored. Or it's not technology if there's no doodad.
If you have an opinion about a scientific phenomenon, I honestly don't care that much. But if you have a theory about that scientific phenomenon, now that's interesting. Maybe your theory if completely off-base. Maybe it's not a widely accepted theory. There's risk involved in expressing your ideas that challenge presuppositions. Often, we learn to keep our theories to ourselves because it makes us uncomfortable to put them out there. Well, guess what? There's value in that.
The doodad version is probably more simple. It's usually just a favorite gadget. It really doesn't have to serve a purpose. If it does, maybe you can tag both StemGeeks and Build-it ...
If you're showing me a plate of food that you think is science, there's no chance I'm going to vote for it on StemGeeks if I don't see the an interesting theory or a doodad somewhere.
Edit: I just remembered another criteria I like to use on StemGeeks, which is outside the "Show Me Your" rubric. It's a post that asks questions. I should develop that one more.
build-it.io - "Show me your tools."
It's not a hard and fast rule. Often, people even think they can just skip to showing their doodad on Build-it and not how they use it. If it's just a doodad without application, you might be better off tagging it on StemGeeks. Or if you show the end result of your DIY build, but never mention the tools involved, maybe it's more of a creative post. Again, not really Build-it material. So just show me your tools.
Maybe your tool is a hammer or a drill. But it might also just be an app or even a spreadsheet that helps you solve a problem. I don't even need to know how to use your tool.
If you're showing me your DIY project, but there are no tools, I'm not sure you're really the one doing the work. For all I know, you went to your friend's house and took some pictures of his project. So seeing your tools helps.
If you're showing me a plate of food that you think is a DIY project, there's no chance I'm going to vote for it on Build-it if I don't see the tools.
Post about your latest quest? That's a paddlin'. I just don't care. There are always exceptions to this, but not very often. Got four out of five gold cards from your latest quest? That might be an interesting post. But I still don't think I'd actually care if it happened.
What I want to know is what your strategy is. Which monster combinations and why. How do you approach the market? Do you arbitrage? Why don't you burn cards for DEC? How do decide when you send referral links to who? Stuff like that. Strategy.
If you're showing me a plate of food that you think is Splinterlands-related, there's no chance I'm going to vote for it on SplinterTalk if I don't see how this plate of food relates to some kind of in-game strategy. Ok, that one is ridiculous, but I thought I'd try to shoehorn the same analogy in anyway.
---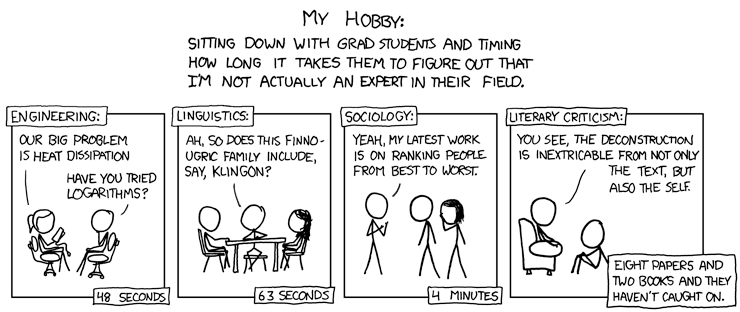 If you think this is too hard on literary criticism, read the Wikipedia article on deconstruction.