Inspired by @ alexvan's post, I went to dapp.com this morning and reviewed a few Steem Dapps myself.
This can be a great exercise to many of us, especially since there are enough Steem Dapps without any reviews (one of them was SteemPeak until this morning), and I believe reviews have their influence in the visibility dapps have on dapp.com.
You need to be logged in on the site to be able to review any site. Which means you need to have an account if you don't have one, or you can use your Twitter, Facebook or Google accounts to log in. I preferred to create a new account with an email and password.
I added three reviews, for Splinterlands, Steempeak and Steemit. Here they are:
Splinterlands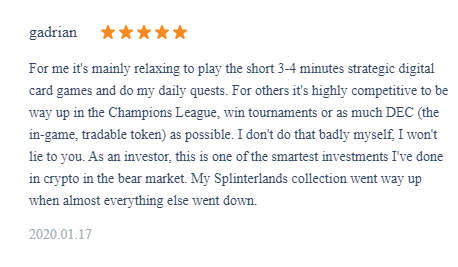 Steempeak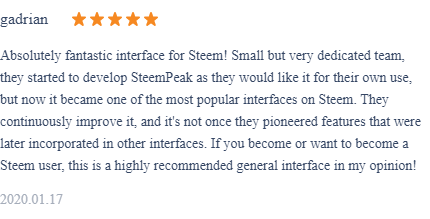 Steemit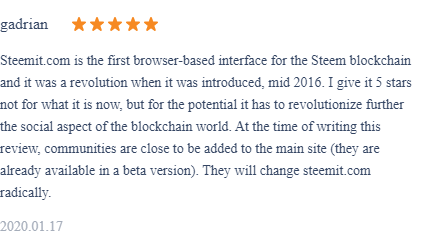 It isn't much work as you can see, but the fruits of it can be seen outside the Steem ecosystem and can have a long term visibility. That a simple way to #promo-steem ecosystem!