open this ESSENCE ORB!
I have an ESSENCE ORB,
It is get by the daily reward.
one netizens told me how to use it.
Click open in the top column of the webpage
After entering
You will see 4 bags
1 of them is ESSENCE ORB
Click open again
can be to opened it
Will get 5 cards
This ESSENCE ORB,
Also available for purchase,
The cost is 2500 DEC,
Click shop in the top column of the webpage,
Click on ORBS
You can use DEC to buy,
But the chance of blood loss is relatively large!
For example, the 5 cards I got,
If I am Sell DEC in exchange for STEEM,
Then use STEEM to buy in the market,
will more cheaper,
because Players are selling on the market much lower than the market price.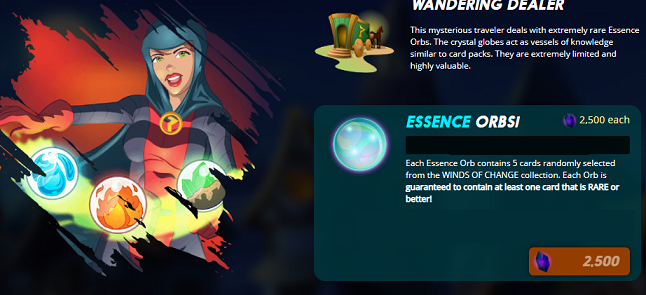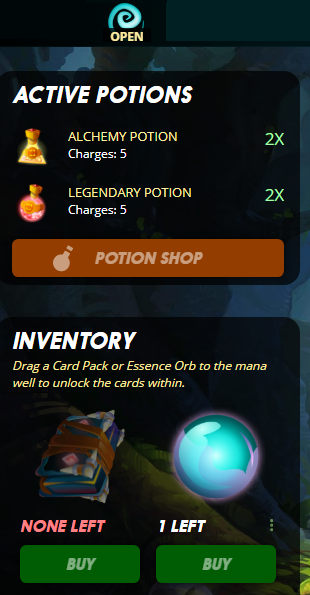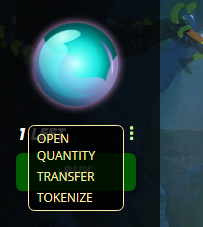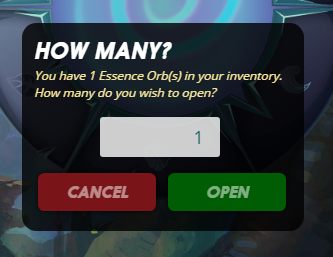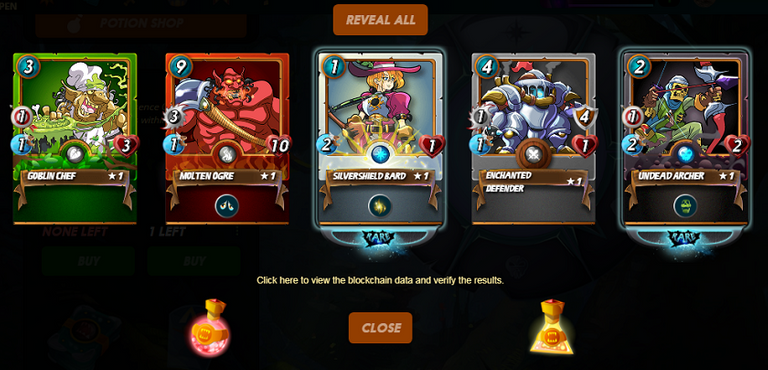 打开这个ESSENCE ORB!
我有一颗ESSENCE ORB,
是每天的奖励所翻到的。
有网友告诉我如何使用它了。
点击网页最上面那一列的的open
进入之后
会看到有4个包包
其中有1个是ESSENCE ORB
再点击open
就可以打开了
会得到5张卡
这个ESSENCE ORB,
也可以用买了,
费用是2500 DEC,
点击网页最上面那一列的的商店,
再点击ORBS
就可以使用DEC去购买,
不过血亏的机率比较大吧!
比如我开到的5张卡,
把DEC卖掉去换得STEEM,
再用STEEM去市场买,
还比较便宜,
玩家在市场挂卖的都比行情价低很多。