What is a ESSENCE ORB?
Rewards at March 4, 2020
I turned over 1 card + 1 bottle of potion + 1 ESSENCE ORB.
This ESSENCE ORB seems to be something new,
Because I turned over 10 days
Turned to this for the first time
Don't know what this is?
What is the use?
After the flop,
Can't find him.
SCREECHING VULTURE
Exchange 3
Attack 1
Speed 2
Blood 2
Skill: Can attack at will
I often use this card
it is not bad
But the team needs to be fast, if enemy can attack first, then we will lose.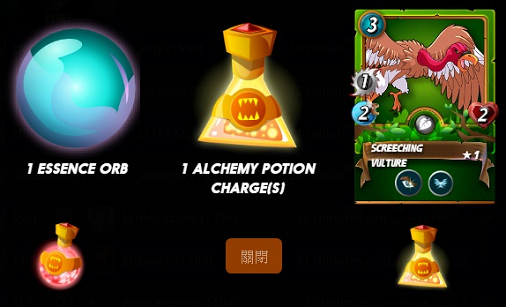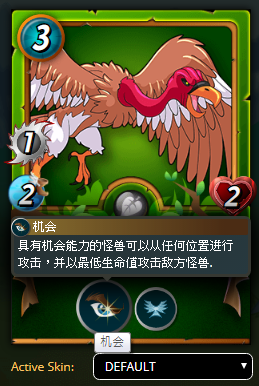 什么是本质球?
2020年3月4日的奖励
我翻到了1张卡片+1瓶药水+1颗ESSENCE ORB。
这个本质球似乎是新出的东西,
因为我翻了10多天
第1次翻到这个
不知道这个是什么?
用途为何?
翻完牌之后,
也找不到他。
筛选秃鹰
招换3
攻击1
速度2
血2
技能:可任意攻击
这张卡我常用到
还算不错
但团队的速度要较快,要能先攻击,不然就输了。