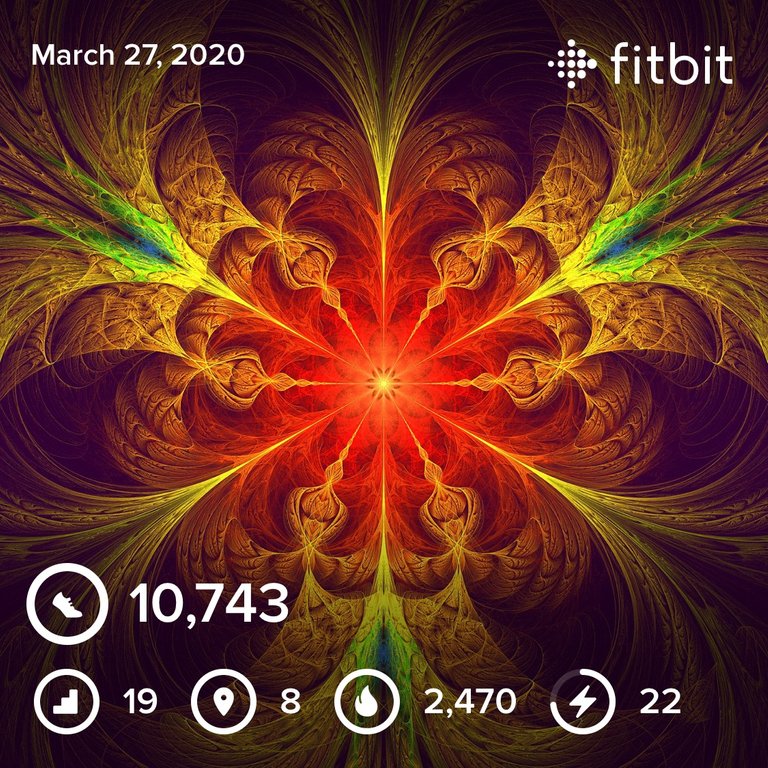 Slept all the way until six sharp today. Didn't get a full eight hours, but close; still seem to be dragging. Between being indoors and being short on sleep for a couple days and the rain setting in, I suppose there's plenty of reason for it.
Got my morning routine done relatively early: voted down my power on both chains and shifted some SE tokens around.
Crypto markets seem to be in a consolidation phase, but broke to the downside later in the afternoon...$3000 Bitcoin again?
Hive was holding pretty well at double Steem, which is nice to see, but also took the dive down to a quarter along with the rest of the markets.
I didn't get out for a proper walk, but I did some serious laps around the living room to get past my ten thousand goal for the day.
The Fitbit recognized it as an exercise, so I'm going to count it, even though I didn't start a map or anything. 😃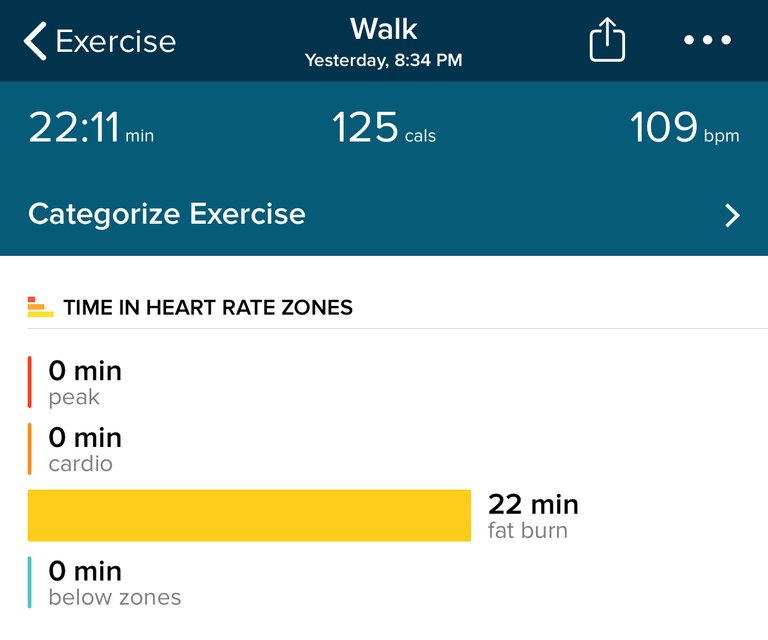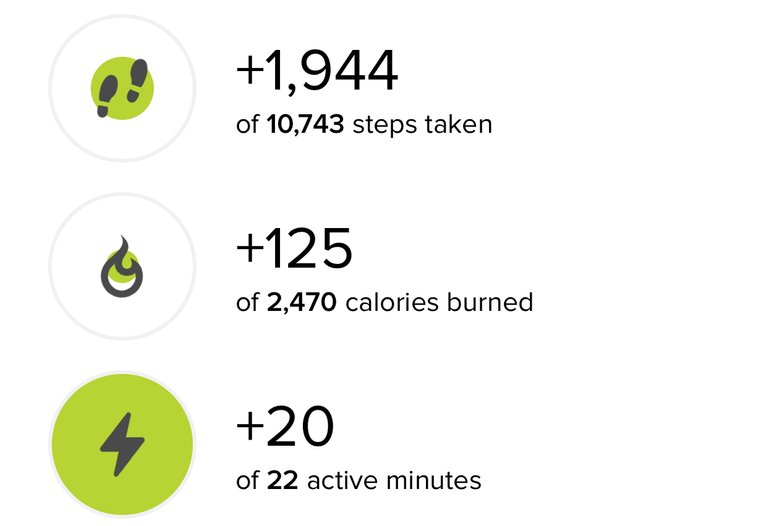 For #marketfriday I went to the local grocery store to grab some essentials: bread, soda, and toilet paper.
I successfully acquired the bread and soda, but even going to another store as well, and despite per customer limits, there was not a single roll of single ply to be seen (these shelves are usually stacked up to the ceiling). 😢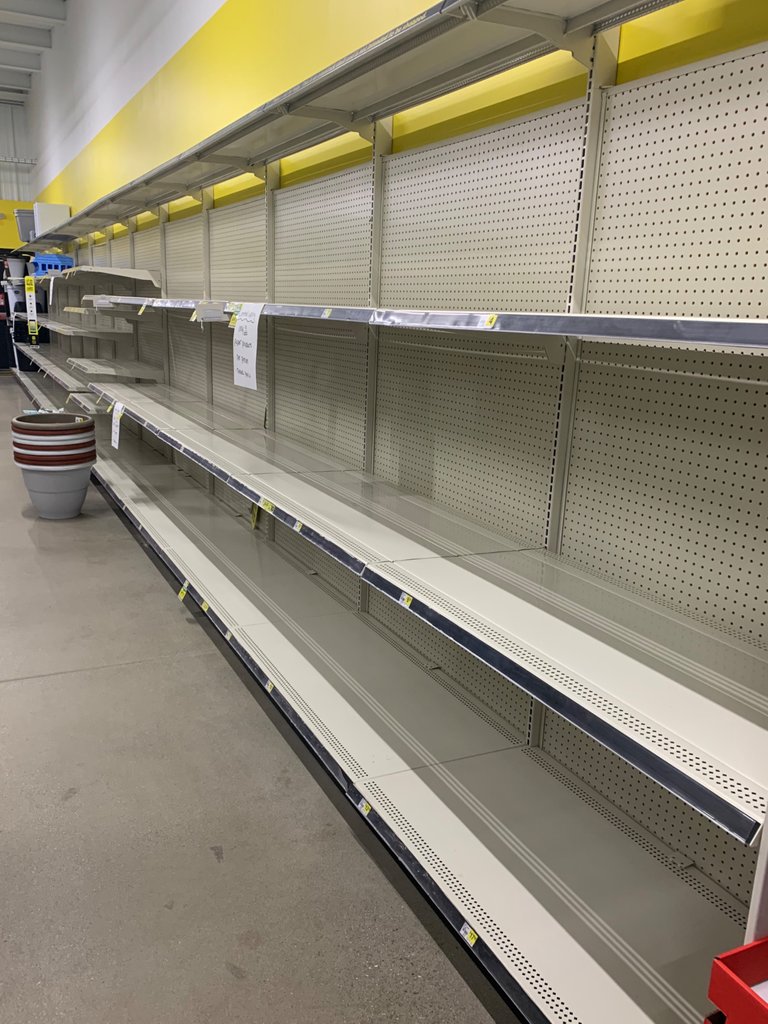 Really got Solairitas programming nagging at the back of my mind, but for some reason I couldn't get up the motivation to fight with it.
In the afternoon I played some Xbox, but decided I should try and accomplish something in the real world, so I started our garden for this year.
Last year we never got any seeds in the ground and so I'm trying to be more proactive about it this year, starting the seeds indoors before the season even begins.
We got a nifty starter kit. It came with some fertilizer, so I mixed that into a gallon of water and then soaked the little pellets. The expanded and made like little towers of dirt.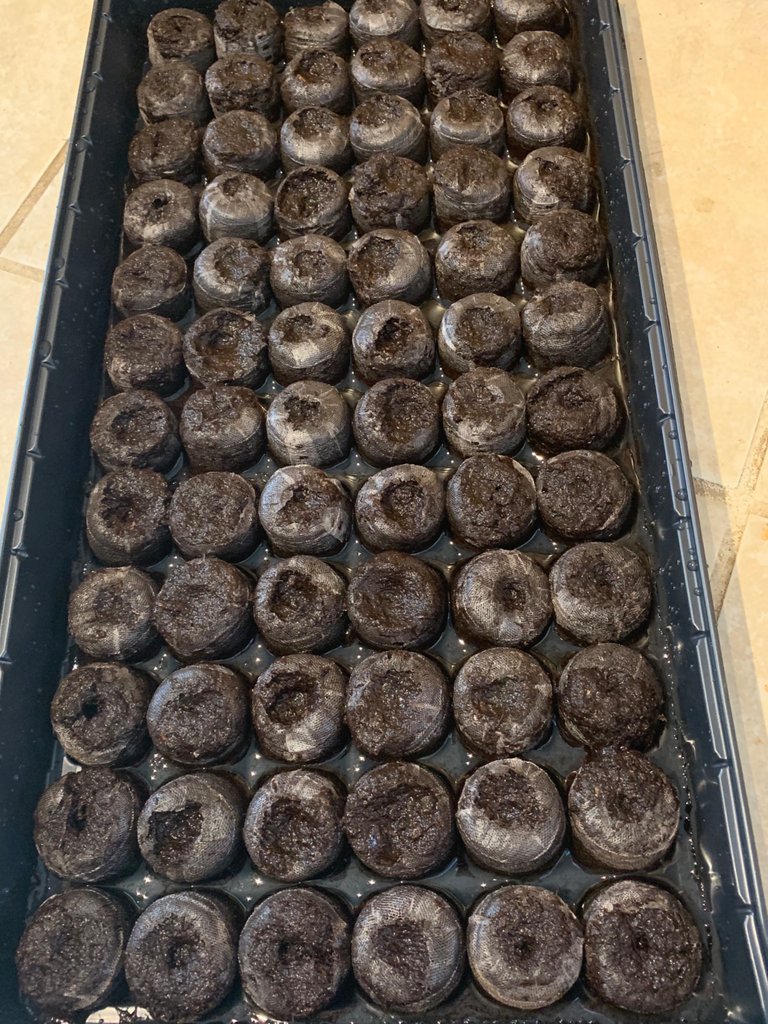 I planted two different types of tomatoes, onions, parsley, and peppers. Still have quite a few seeds left, so I'll probably just chuck them in when I plant the starts and see if we get lucky.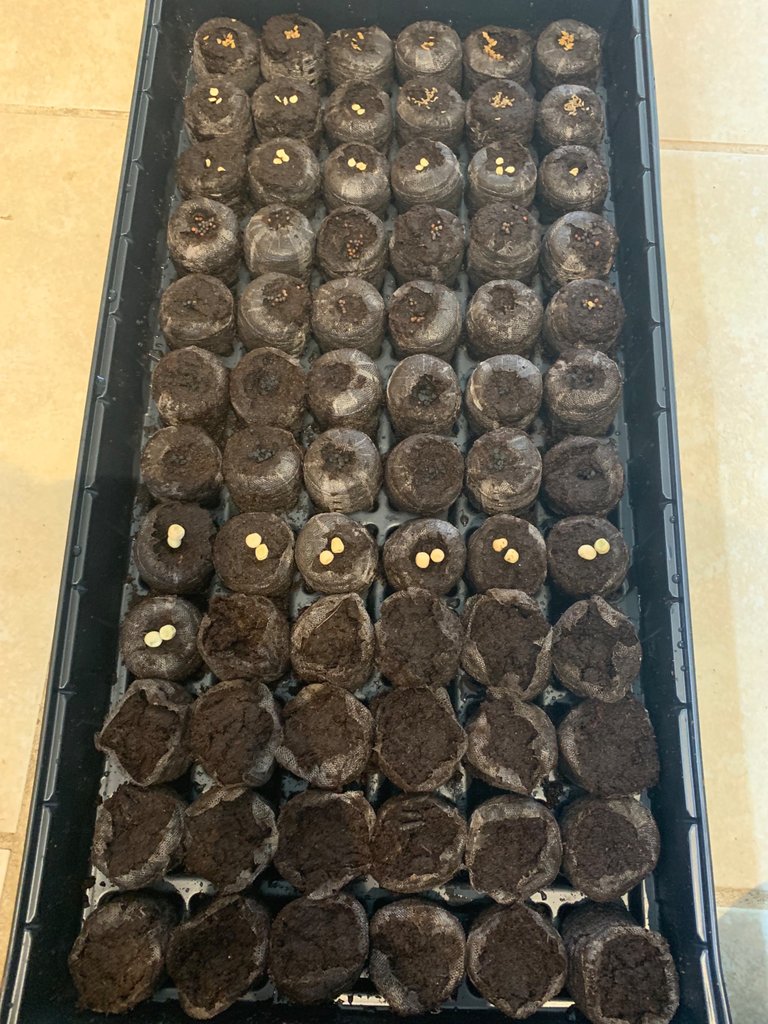 So far, no action. Day 1: nada. 😝
---
I got my Holybread tasks done again today! 😁 I did get a good item drop that seems to have helped a bit.
Not only have I busted one hundred, I was even in the eighties for some parts of the day today! Once Hive Engine is up and running, it sounds like they'll be moving over as well.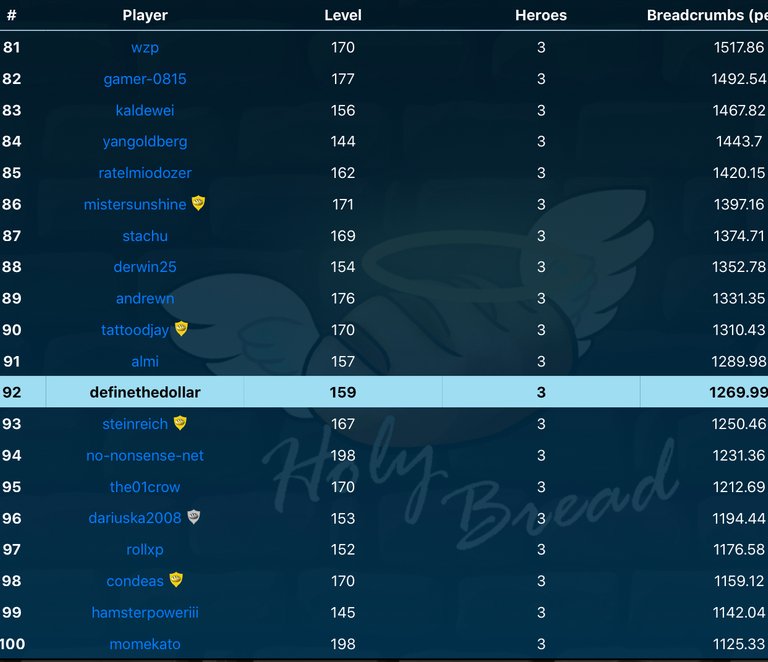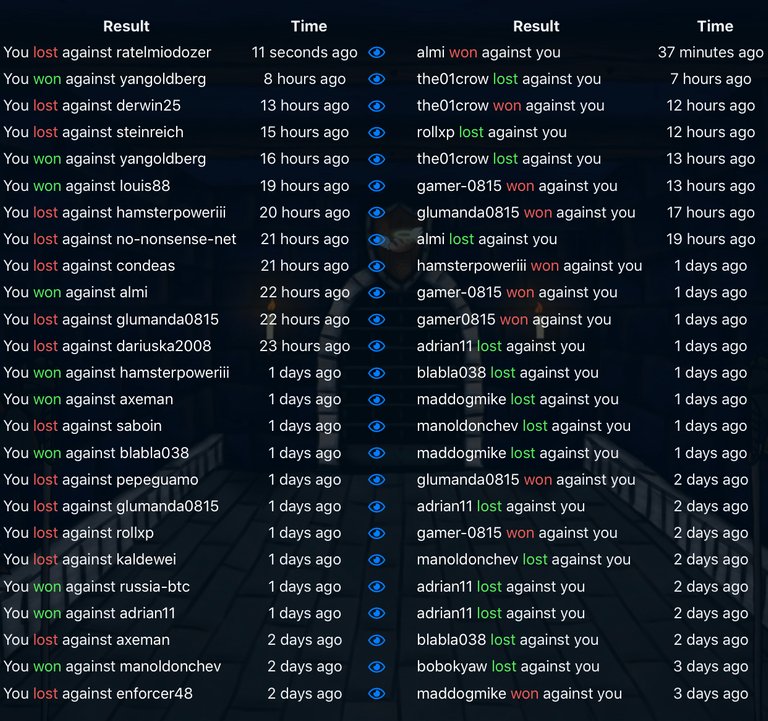 ---
Splinterlands was relatively forgiving today. My quest was Water splinter and I got it done in only a few battles. 💪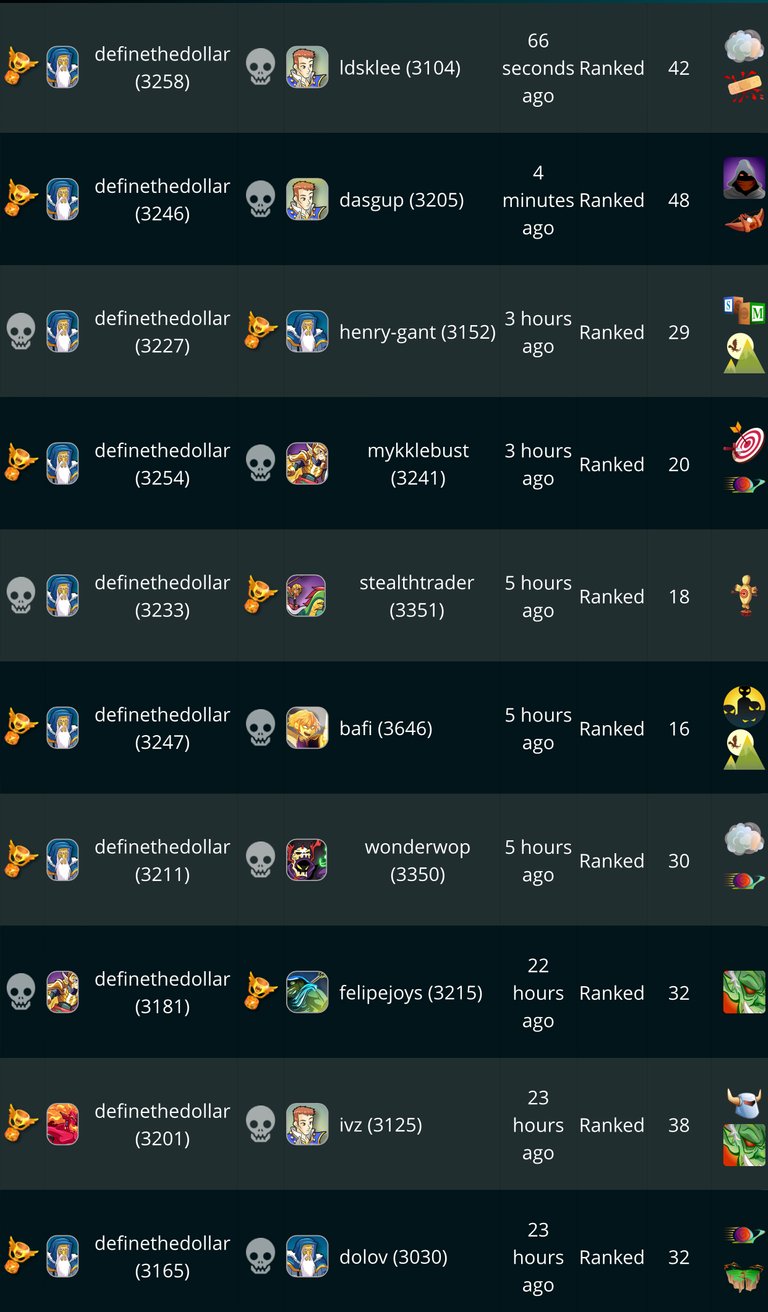 Completed the quest in Diamond II with a potion. Still three more days to get up into Diamond I...I'm close, but so far away.
Not too bad rewards today. Moderate DEC rewards and a couple cards:
---
I forgot to take my trophy photo before I went for another exercise, so I'll have to use the "future" one again.
---
Average Last 7 Days: 11,325
Lifetime Average: 15,933
10k per Day Streak: 3
Longest Streak: 196
Distance on shoes: 63.59 km
#AutomaticWin Tally: 161
#AutomaticWin Streak: 0
Longest Streak: 11
#TripleTen Tally: 74
#TripleTen Streak: 0
Longest Streak: 7
#DoubleDay Tally: 121
#DoubleDay Streak: 0
Longest Streak: 5
Highest Floors: 120
Highest Daily Points: 41,528
Zombies evaded: 0/0
Mindfulness Diary:
Health: 85%
Satisfaction: 83%
Energy: 70%
Productivity: 70%
---
Referrals:


Power up and Hive on!